Cautious Giants could delay Crawford's return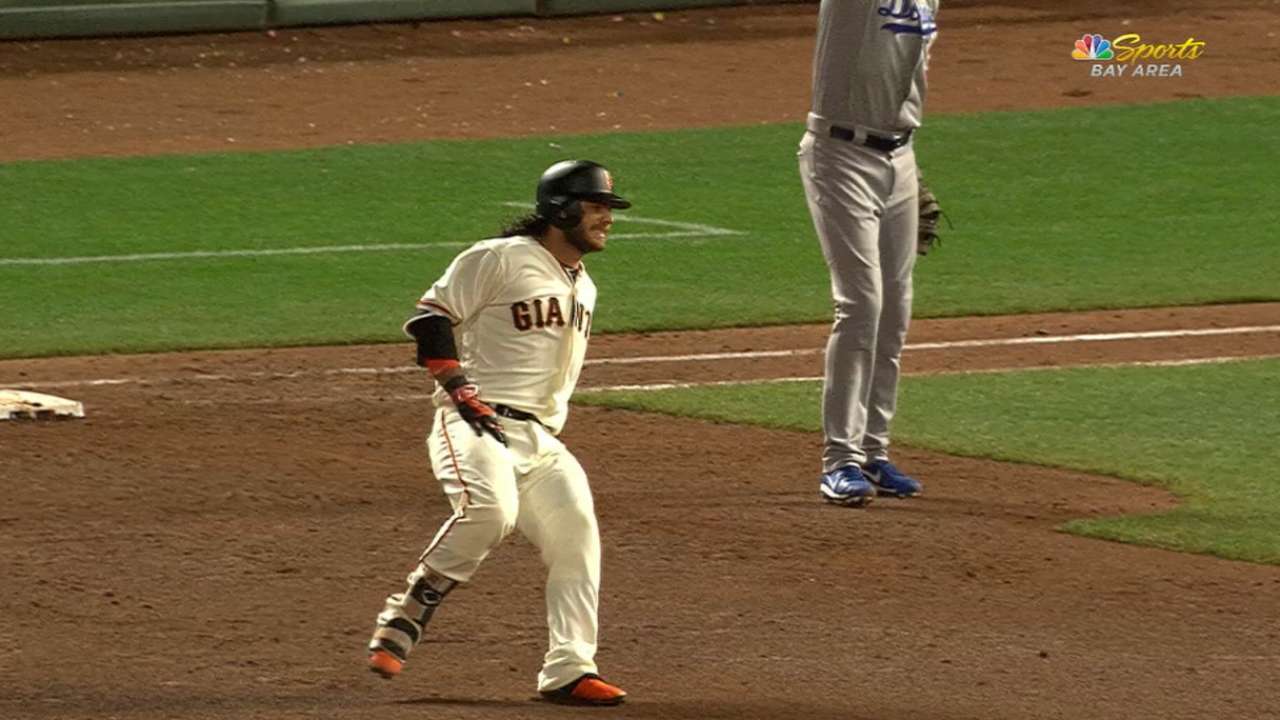 LOS ANGELES -- Giants manager Bruce Bochy cast doubt Wednesday upon shortstop Brandon Crawford's hopes of rejoining the lineup during the team's upcoming weekend series in Cincinnati.
Sidelined since he strained his right groin April 25, Crawford has believed he'll be fit enough to leave the 10-day disabled list Saturday, the day he becomes eligible for activation.
Crawford has begun practicing baseball-related activities. However, Bochy doesn't think the two-time Gold Glove Award winner will be physically whole enough to meet his usual standards or avoid the risk of aggravating his injury.
Predictably, Bochy plans on discussing the issue with Crawford. Bochy sounded as if he has no intention of backing down.
"I just can't see bringing him back before he's 100 percent," Bochy said.
Also, utility man Aaron Hill (right forearm strain) has departed for the team's training complex in Scottsdale, Ariz., to continue his recovery. Bochy said center fielder Denard Span (sternoclavicular joint sprain) will follow Hill to Arizona.
Arroyo's defense never rests: Third baseman Christian Arroyo made virtually every kind of play Tuesday night, alternately diving to his left and right to stop or smother hard-hit balls.
Arroyo also charged an Austin Barnes grounder, barehanded it and threw to first for the out that ended the eighth inning.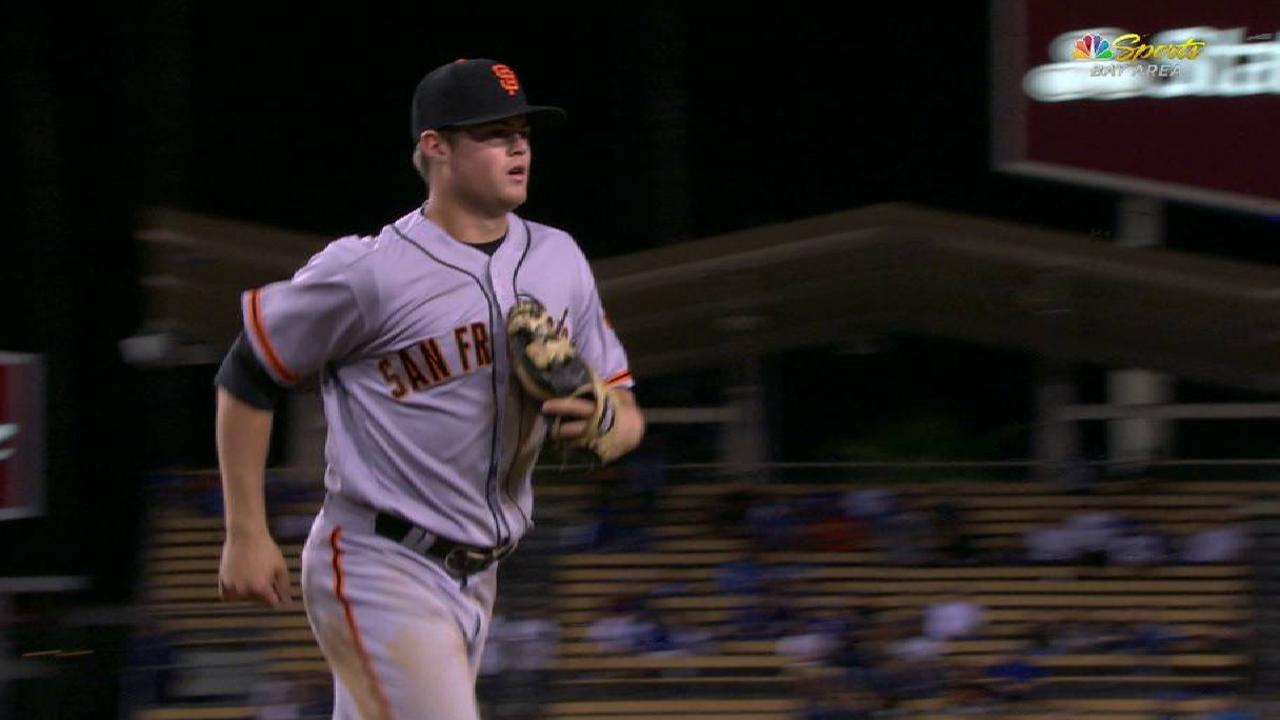 "He's a nice defender who probably hasn't gotten the credit he deserves defensively because we all talk about the job he has done offensively," Bochy said.
Bench coach Ron Wotus, who oversees the Giants' infielders, observed that Arroyo has improved his throwing and defensive posture ("He's in his legs more") since Spring Training. Wotus added that Arroyo shares the attributes he recognized in performers such as Matt Duffy, Bill Mueller, Joe Panik and Crawford.
To describe them, Wotus said, "I use the term 'baseball player.' He's confident, he's not carried away by who he is and he loves to play."
Chris Haft has covered the Giants since 2005, and for MLB.com since 2007. Follow him on Twitter at @sfgiantsbeat and listen to his podcast. This story was not subject to the approval of Major League Baseball or its clubs.