Iwakuma thrown off after comebacker to knee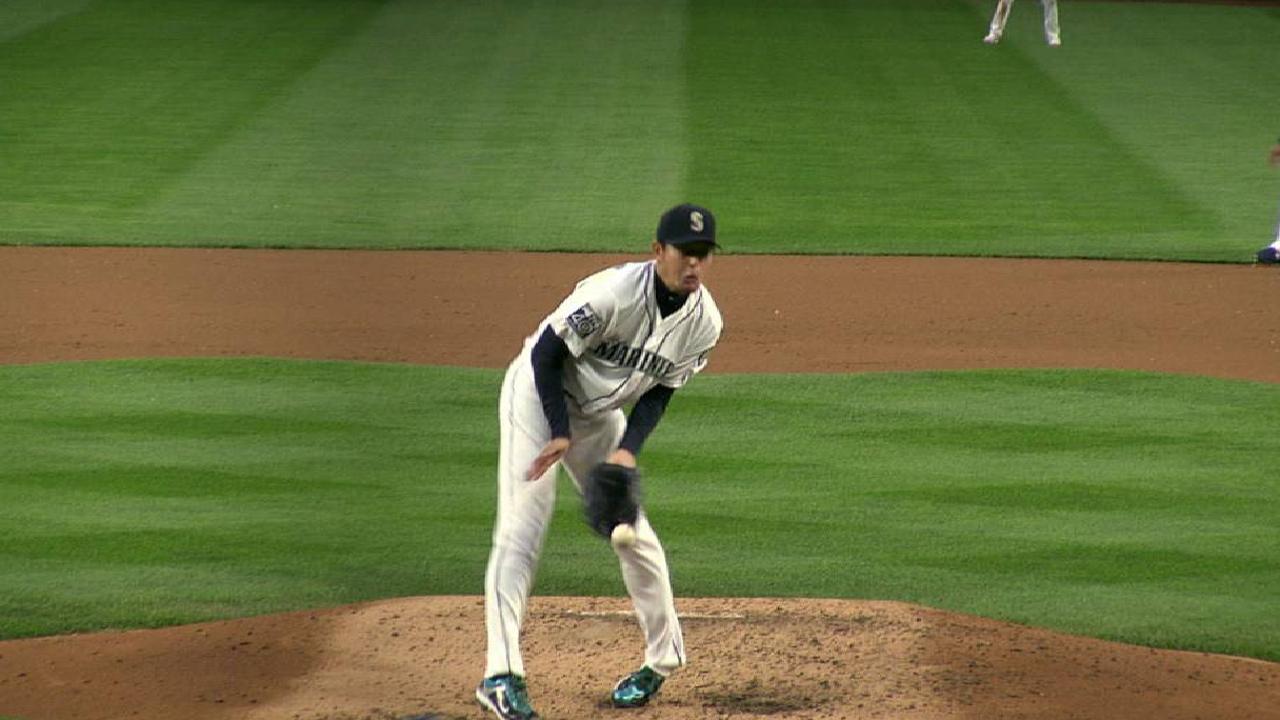 SEATTLE -- A strong outing by Mariners right-hander Hisashi Iwakuma was interrupted by a hard line drive off his left knee in the fifth inning of Wednesday's 8-7 win over the Angels. And while Iwakuma stayed in the game for another inning, he wasn't the same and now will need to see how the knee responds before his next start.
"It's a little swollen. It got me right below the kneecap," Iwakuma said through interpreter Antony Suzuki. "I'm sure it'll be sore tomorrow."
Iwakuma had allowed just a pair of singles in breezing through four scoreless frames until Andrelton Simmons lashed an 86-mph liner up the middle leading off the fifth. The ball ricocheted directly to first baseman Danny Valencia for the out, but Iwakuma clearly wasn't the same from that point.
He stayed in the game after throwing a couple of warmup pitches, but gave up a single and walk before escaping the fifth with a strikeout of Martin Maldonado and groundout by Yunel Escobar.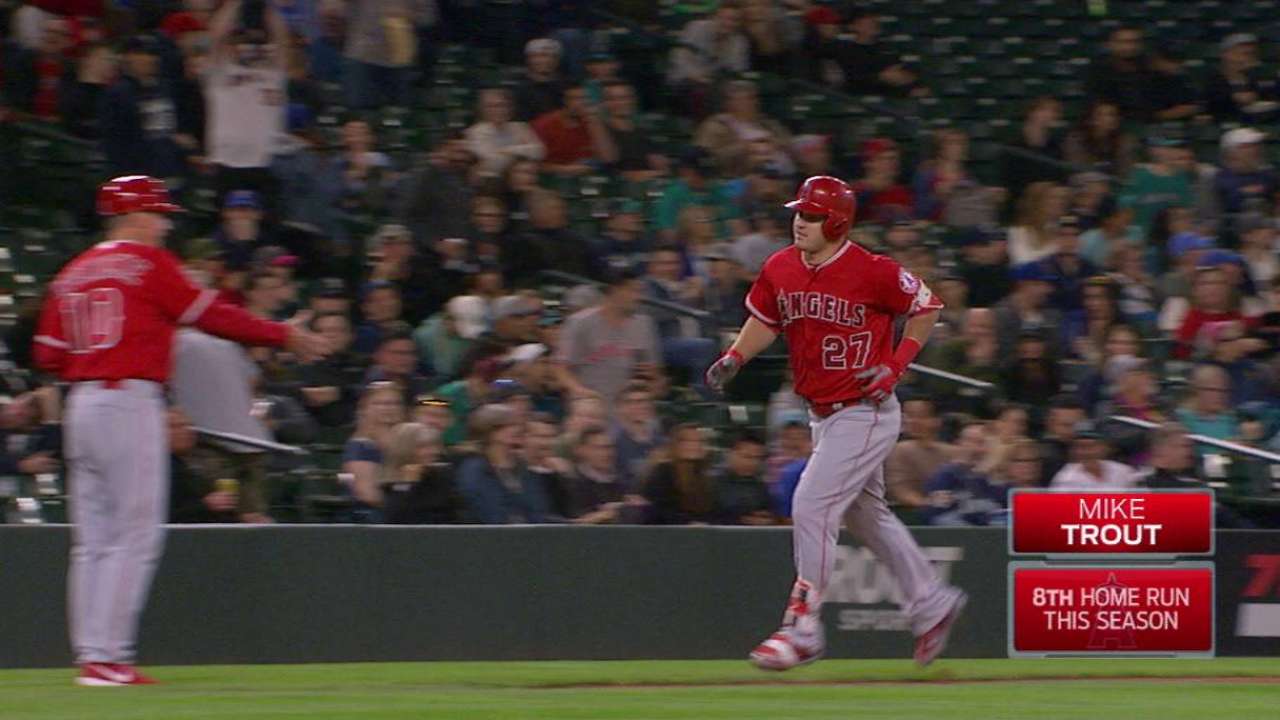 But when he returned for the sixth, Iwakuma gave up three straight hits -- a double by Kole Calhoun, two-run homer by Mike Trout and single by Albert Pujols -- before being pulled with a 4-2 lead.
"I don't know if it was my knee, but my pitches were up in the zone, and they got to some of them," Iwakuma said. "The consecutive hits got me out of the game."
Manager Scott Servais acknowledged things changed after the line drive off Iwakuma's leg.
"Kuma was rolling along, and obviously getting hit in the knee didn't help things," he said. "He tried to battle through it, but obviously wasn't as sharp when he went back out there for the sixth.
"He got hit pretty hard. He was going to stay in there as long as he could, he just wasn't effective. Sometimes, when it goes with Kuma, it goes pretty quick. That's kind of what we were seeing, so we went ahead and made the change."
The question now is whether the 36-year-old will be OK for his next start, Tuesday in Philadelphia. Iwakuma said he hopes so, and his skipper is hoping the same.
"I don't know yet, but I'm assuming he will be," Servais said. "He's tough. He's a grizzled veteran, and he'll take the ball if he can."
Greg Johns has covered the Mariners since 1997, and for MLB.com since 2011. Follow him on Twitter @GregJohnsMLB and listen to his podcast. This story was not subject to the approval of Major League Baseball or its clubs.