Slider variation leads to Swarzak's success
Righty mixing different styles of breaking pitches
KANSAS CITY -- There have been equally dominant times on the mound for White Sox reliever Anthony Swarzak in the past, but those came while pitching out of the bullpen at the Triple-A level.
Swarzak, 31, entered Wednesday's game against the Royals with no runs allowed over 13 1/3 innings in 10 games. But that amount of excellence reaches another level when realizing Swarzak has retired 29 of the last 30 hitters he's faced.
So, how has the right-hander done it? He pointed to eliminating mistakes and developing a consistent daily routine. But finding a good balance with his secondary stuff has also made a difference.
Hitters are 2-for-22 against Swarzak's four-seam fastball and 1-for-16 against his slider, per Statcast™. He also has the second highest swinging-strike rate on his slider -- with a minimum of 75 sliders thrown -- with his 29.3 percent trailing former White Sox hurler Frankie Montas, now with the A's, at 30 percent.
"That's something I've been working toward the last couple of years, getting it a little shorter, a little smaller, and because of that, it's a little firmer at times," Swarzak said. "I'm throwing a few different ones right now. I have the one for a strike that's a little bigger. I have the two-strike one, and I'm shortening up a little bit on it.
"I'm trying to pitch off of that because you just look across the league at some of the best pitchers in baseball, especially in the playoffs, it's a lot of offspeed thrown. It's hard to have success throwing all fastballs."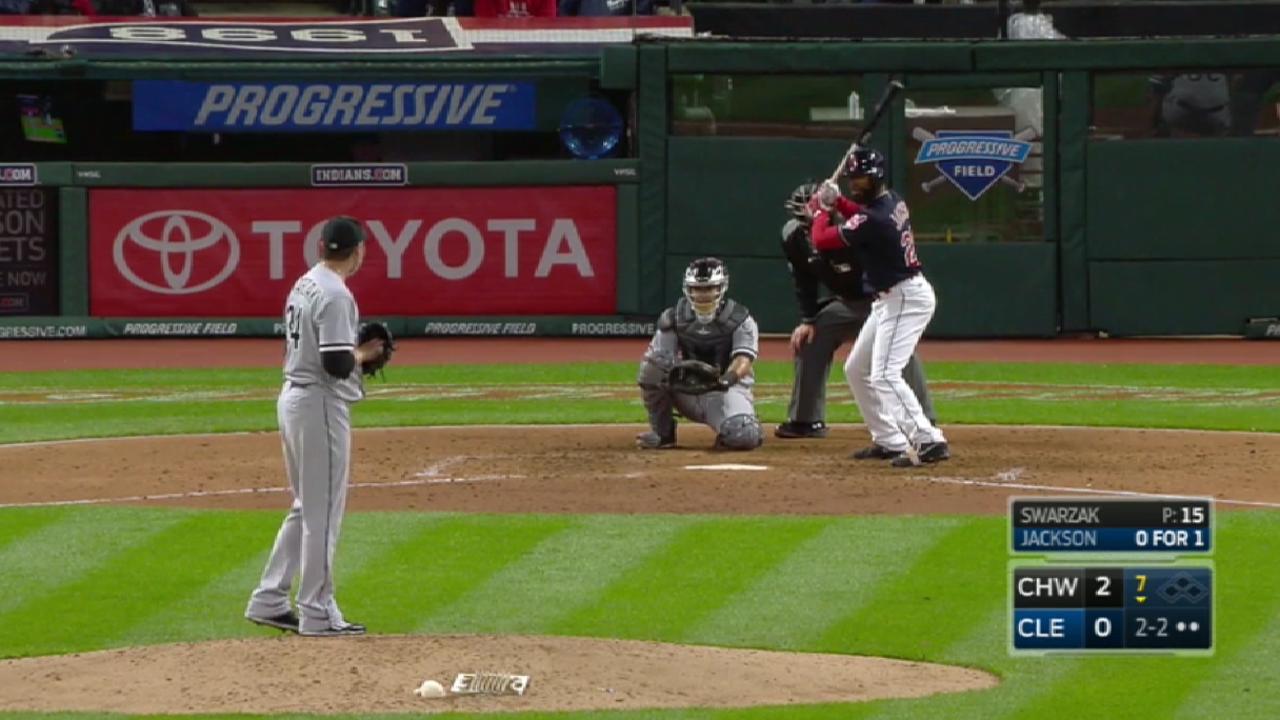 Throwing all fastballs worked in short stints previously for Swarzak, but not for a whole season. So he's now mixed in the different types of sliders.
"Shorten up the break a little bit," Swarzak said. "The smaller breaking ball is the tighter, harder breaking ball and will tend to be a little later in the zone, disappear out of the zone a little later.
"Guys have to start a little earlier on it. You tend to get more swings and misses when you don't leave them in the zone."
Scott Merkin has covered the White Sox for MLB.com since 2003. Read his blog, Merk's Works, follow him on Twitter @scottmerkin, on Facebook and listen to his podcast. This story was not subject to the approval of Major League Baseball or its clubs.