Bonifacio decision looms when Soler returns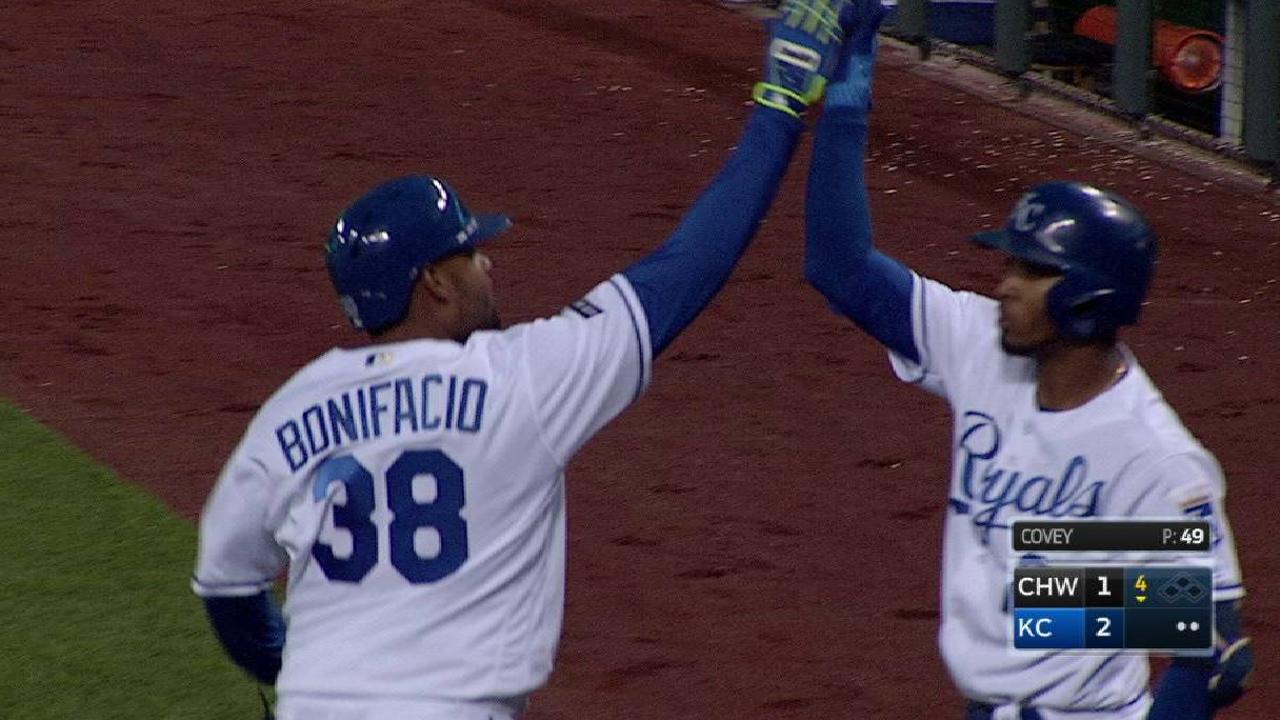 KANSAS CITY -- The Royals have indicated they are not going to hurry right fielder Jorge Soler back from his rehab assignment, which will expire May 10.
But when they do activate Soler, they'll have a seemingly hard roster decision to make.
Rookie Jorge Bonifacio has played right field for much of the last 10 days. He is hitting .265 with two homers and four RBIs.
"Boni's done fine," manager Ned Yost said.
So has Soler, as he recovers from a strained left oblique at Triple-A Omaha. In 10 games, Soler is hitting .343 with a 1.025 OPS and three home runs.
But the Royals still want to be patient with Soler.
"It makes no sense to bring him back quickly and have him get hurt again," general manager Dayton Moore said this week.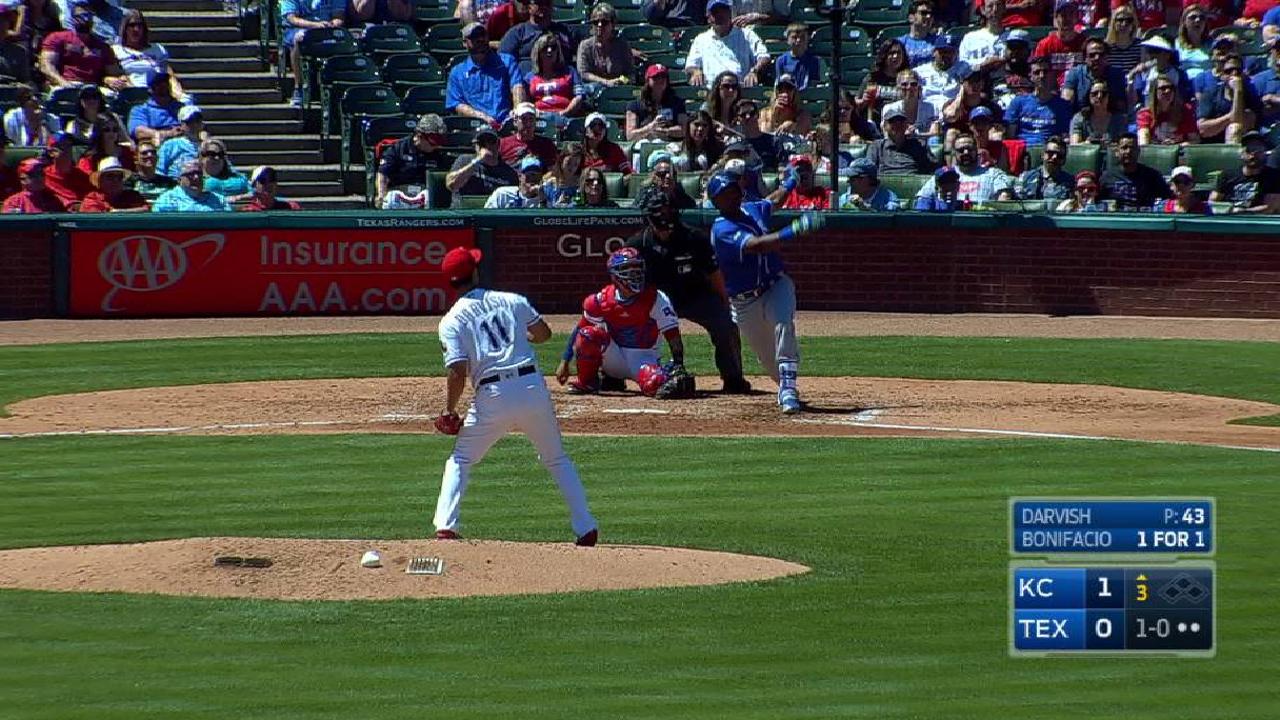 The big question is: Can the Royals afford to send Bonifacio down if he keeps hitting?
"It just depends," Yost said. "If Boni continues to swing the bat the way he has, we'll see. We've got a week."
The Royals are carrying eight relievers, and in theory, one could be shuttled back to Omaha to make room for Soler. But even then, finding playing time for both Bonifacio and Soler would be challenging in an outfield that already includes Lorenzo Cain and Alex Gordon.
It is possible that Yost could platoon Bonifacio or Soler at designated hitter with the left-handed hitting Brandon Moss.
Then again, do the Royals even want to carry a developing player such as Bonifacio, 23, -- who is the club's No. 11 prospect per MLBPipeline.com -- on the roster if he isn't guaranteed at-bats on a consistent basis?
"I don't know," Yost said. "We just started all those discussions today."
This could be a critical week ahead for Bonifacio as he tries to prove he deserves to stay on the 25-man roster, but not according to Yost.
"It doesn't make it a critical stretch for him," Yost said. "It works out, one way or another."
Jeffrey Flanagan has covered the Royals since 1991, and for MLB.com since 2015. Follow him on Twitter @FlannyMLB. This story was not subject to the approval of Major League Baseball or its clubs.