Castillo doesn't blame injury on hectic spring
O's catcher participated in World Baseball Classic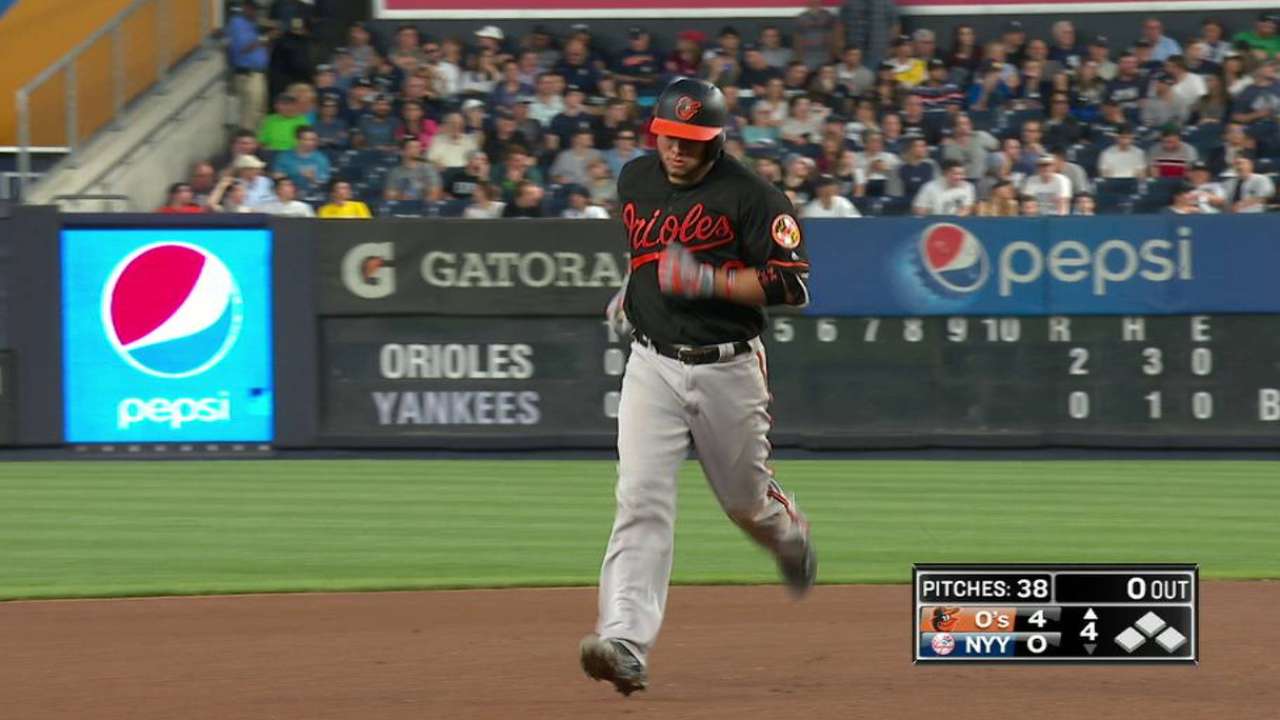 BOSTON -- A sore right shoulder had been plaguing Orioles catcher Welington Castillo since early in Spring Training, eventually landing him on the disabled list for right shoulder tendinitis on Tuesday.
And though it's a pain that he says he felt early on, Castillo's desire to compete saw him play through spring games, with the Dominican Republic in the World Baseball Classic and the first 17 games of the regular season.
Castillo said he won't fault playing in the Classic as a contributing factor.
"I don't blame the WBC because it was my decision to play there," Castillo said. "But you take big steps in going to the WBC and your body or your arm or anything is not where you want it to be 100 percent. I think you force it and cause stuff like this. I feel the same thing that I had in Spring Training, just getting worse. I was playing through that -- all of Spring Training, all WBC -- until now."
With the pain being centered in the shoulder, the majority of the issues that Castillo is experiencing have been with throwing a baseball, even though he's thrown out 5 of 14 baserunners who have attempted to steal on him this season.
"It's not a swinging thing. I can swing," Castillo said. "It's just my throwing. It's been bothering me and getting tighter and tighter and weak during the game. After the game is the worst part. I've been treating it and everything's going to be OK."
An MRI taken in Boston on Tuesday revealed no structural damage, and the prescribed medication for the injury seemed to be taking effect enough to give hope that Castillo can return when his disabled-list stint runs out.
"He's in the third day of his dose pack which takes about five to six days," Orioles manager Buck Showalter said. "I anticipate him being available on [May 11], which is when the DL [stint] is up. He already feels better."
"After medication I feel much better," Castillo said. "I hope that I can come back soon to help the team to win."
Prior to landing on the disabled list, Castillo was hitting .314 in serving as the primary catcher for the Orioles.
Craig Forde is a contributor to MLB.com based in Boston.

This story was not subject to the approval of Major League Baseball or its clubs.