Prospects Flaherty, Voit recognized by Cards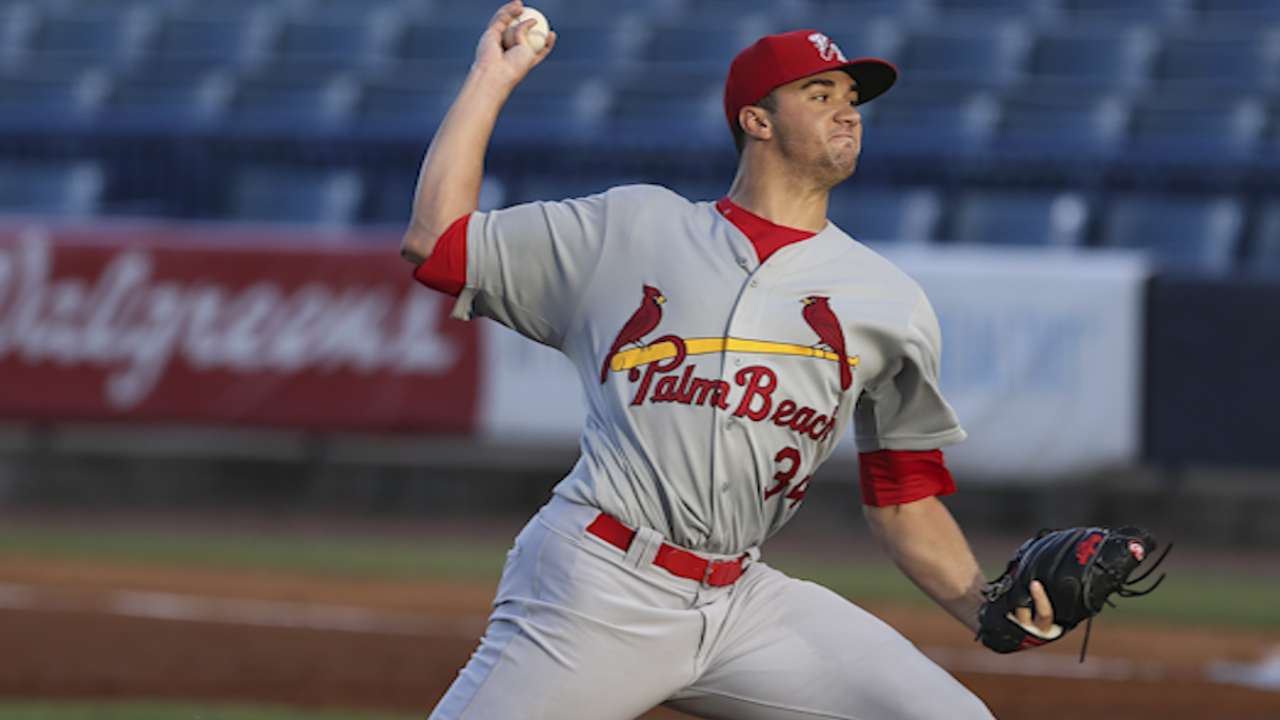 Right-hander Jack Flaherty and first baseman Luke Voit have been named the Cardinals' Minor League Pitcher and Player of the Month, respectively, for April, the club announced Wednesday.
Flaherty, the club's No. 8 prospect, per MLBPipeline.com, won his first four starts of 2017, including three scoreless outings of at least six innings or more, with a 20 2/3 innings scoreless streak that lasted nearly three weeks but was snapped on Saturday. The right-hander's 0.56 ERA is the second best in the Minors among pitchers who have logged at least 30 innings.
For Double-A Springfield, Flaherty -- the Cards' first-round pick in 2014 at 34th overall -- earned Texas League Pitcher of the Week honors for April 17-23, going 2-0 with 14 strikeouts over 13 2/3 scoreless innings in two starts.
"Jack was impressive in 32 1/3 innings, striking out 28 hitters with only four walks, leading Springfield to four wins in his five starts," said Cardinals director of player development Gary LaRocque.
It's the second straight month that Voit, a St. Louis native, has earned the distinction, dating back to August, the final month of last season. But at that time, he was with Double-A. He's since been promoted to Triple-A Memphis.
The 22nd-round pick in 2013, Voit ranks among the Pacific Coast League leaders in a throng of categories -- batting average (.361, seventh), home runs (six, tied fifth), total bases (57, second), on-base percentage (.442, fifth), slugging (.687, fourth) and OPS (1.129, third).
"Luke was one of the top hitters in the PCL in April, with a strong on-base percentage, slugging and OPS in his 75 at-bats," LaRocque said.
Daniel Kramer is a reporter for MLB.com based in Denver. Follow him on Twitter at @DKramer_. This story was not subject to the approval of Major League Baseball or its clubs.