Nova tabbed as NL's top pitcher for April
Bucs starter had more complete games than walks in opening month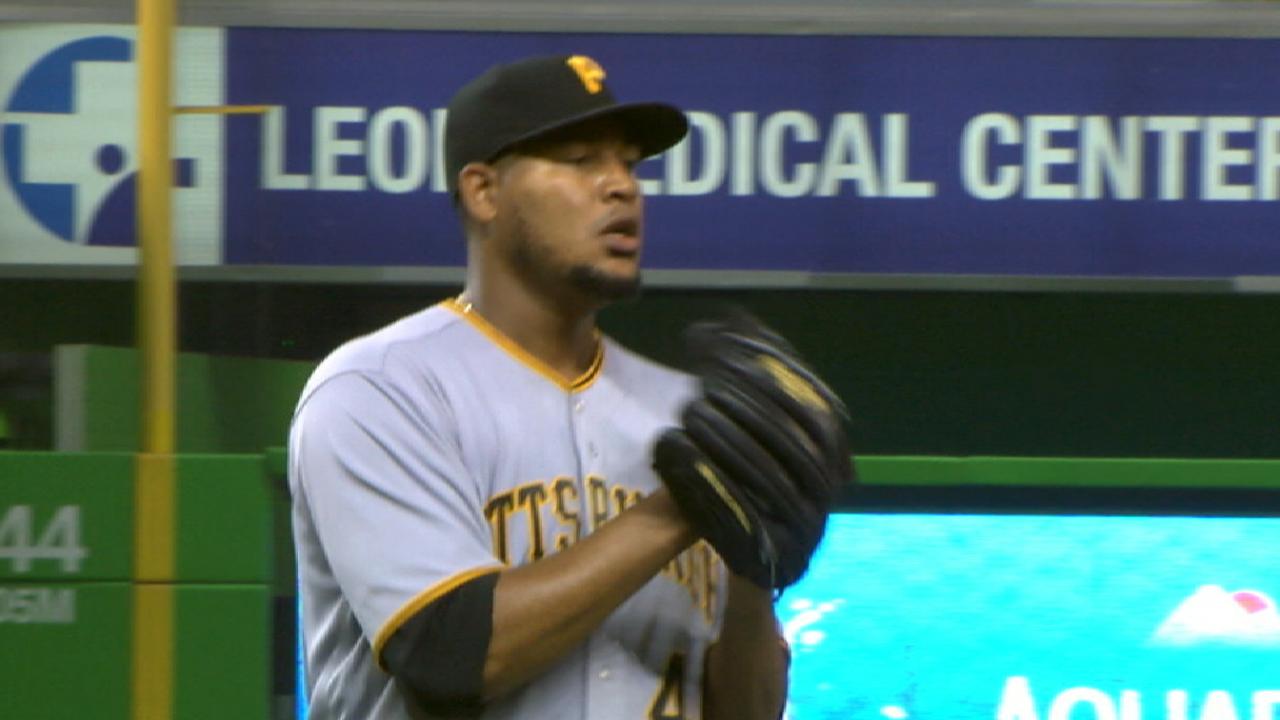 CINCINNATI -- There's rarely, perhaps never, been much of a reason to compare a pitcher's complete game total to his number of walks. Statisticians look at the ratio of strikeouts to walks, not complete games. Ivan Nova has changed that with the Pirates.
Nova has more complete games (five) than walks (four) in 16 starts with the Bucs. He's finished two games this year and only walked one batter. He was recognized for his efficiency and consistency Wednesday afternoon, when he was named the National League Pitcher of the Month for April.
"It's a really good feeling," Nova said. "I'm just happy and excited."
It was Nova's second monthly honor and his first in the NL. He was named the American League Pitcher of the Month for August 2013. Gerrit Cole (April 2015) was the Pirates' last NL Pitcher of the Month and the only one since Randy Tomlin in June 1992.
The 30-year-old right-hander went 3-2 with a 1.50 ERA and two complete games in 36 innings over five starts, finishing second in the NL in ERA and innings. He wrapped up his dominant month with a 4-0 shutout against the Marlins on Saturday.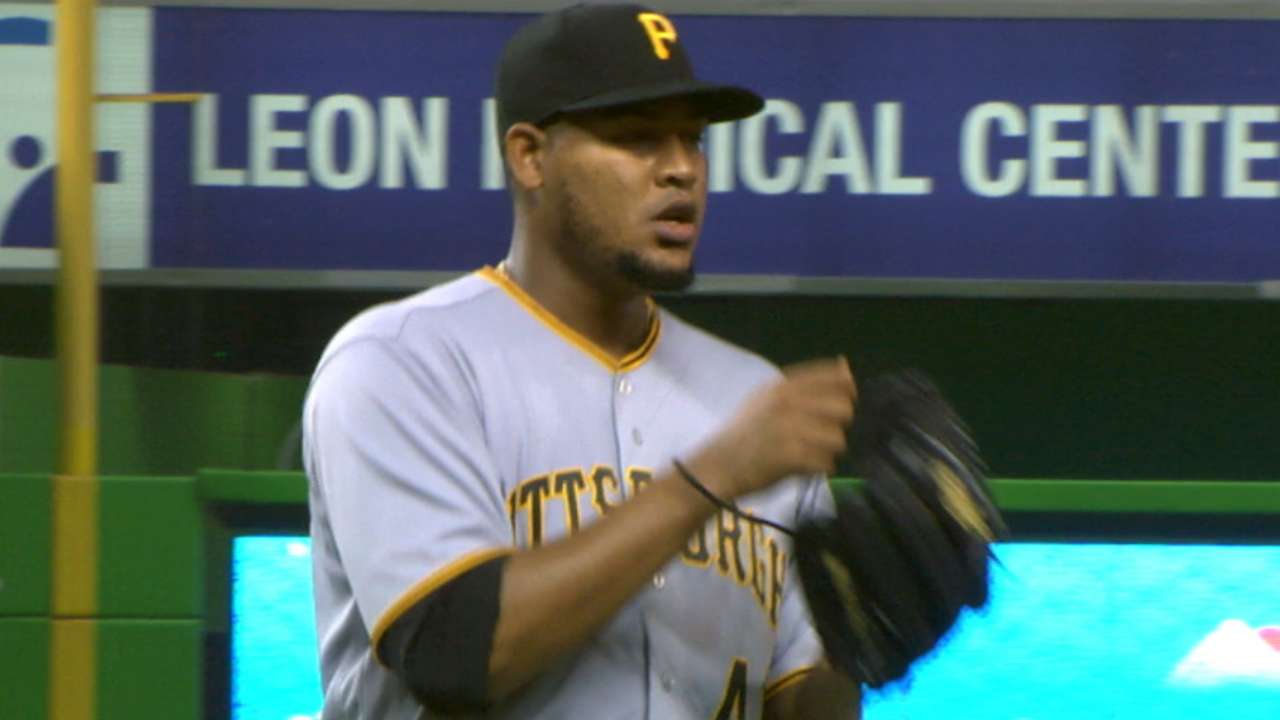 "Very happy for him. Proud of him. Happy for him. Happy for us," manager Clint Hurdle said. "Well earned. Well deserved. … More complete games than walks. That is amazing. That's the most impressive."
Despite pitching at least six innings each time out and averaging more than seven frames per start, he's thrown only 435 pitches -- an average of 87 per outing. Efficiency has become Nova's trademark during his time in Pittsburgh.
Nova became the first Pirates pitcher to record two complete games in April since Zane Smith did so in 1992. Nobody in baseball has thrown more complete games than Nova since last Aug. 1, when the Bucs acquired him from the Yankees for a pair of prospects.
"When I go out there, the last thing I want to do is get out of the game," Nova said. "That's something you want to do. You want to go out there and pitch a complete game. It won't happen all the time, but it feels good when you have it before the game in your mind and then you complete it."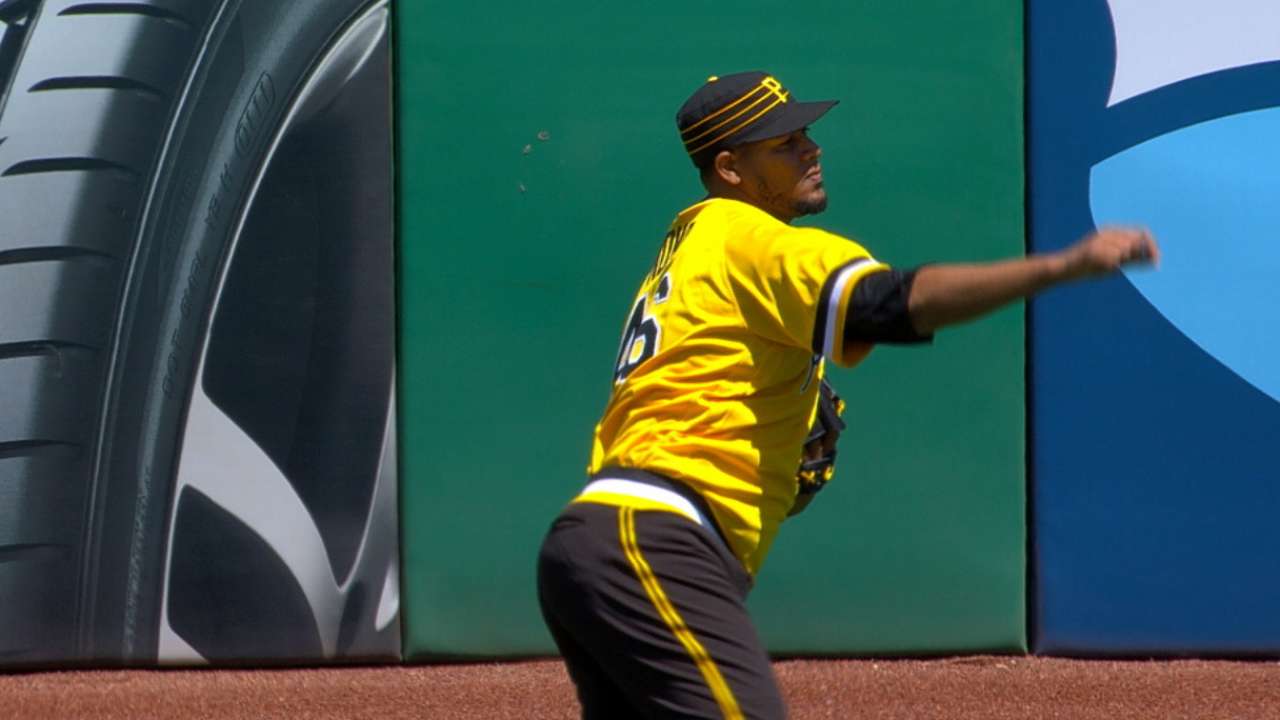 Even in an era with fewer complete games, Nova expects to finish every game he starts.
"I'm a kid with a new toy," Hurdle said. "Let him pitch. I'm not trying to overcook that one at all."
Nova's lone walk was against Yankees pitcher Jordan Montgomery. He has thrown only 20 pitches in three-ball counts. His 4.6 percent rate of pitches thrown in three-ball counts ranks behind only Clayton Kershaw, according to Statcast™.
"I'm relaxed. I'm being confident to go out there and have fun in the game, executing pitches, seeing the guys behind me make plays," Nova said. "I'm not pitching like I don't want to walk anybody. I just go and attack the hitters. … I just feel comfortable with my catcher, and I'm attacking hitters."
Nova has pounded the zone as a Pirate -- 66 percent of his pitches this season have been strikes -- yet he is seldom hit hard. His average exit velocity (86.8 mph) is slightly below the league average of 87.3 mph. He has allowed only two home runs this season while posting a 51 percent ground ball rate.
"The finish of the pitches and the movement of the pitches," Hurdle said. "It's the finish. There's late life on everything he throws. Late movement."
Adam Berry has covered the Pirates for MLB.com since 2015. Follow him on Twitter and Facebook, read his blog and listen to his podcast. This story was not subject to the approval of Major League Baseball or its clubs.