Longoria's return to third will have to wait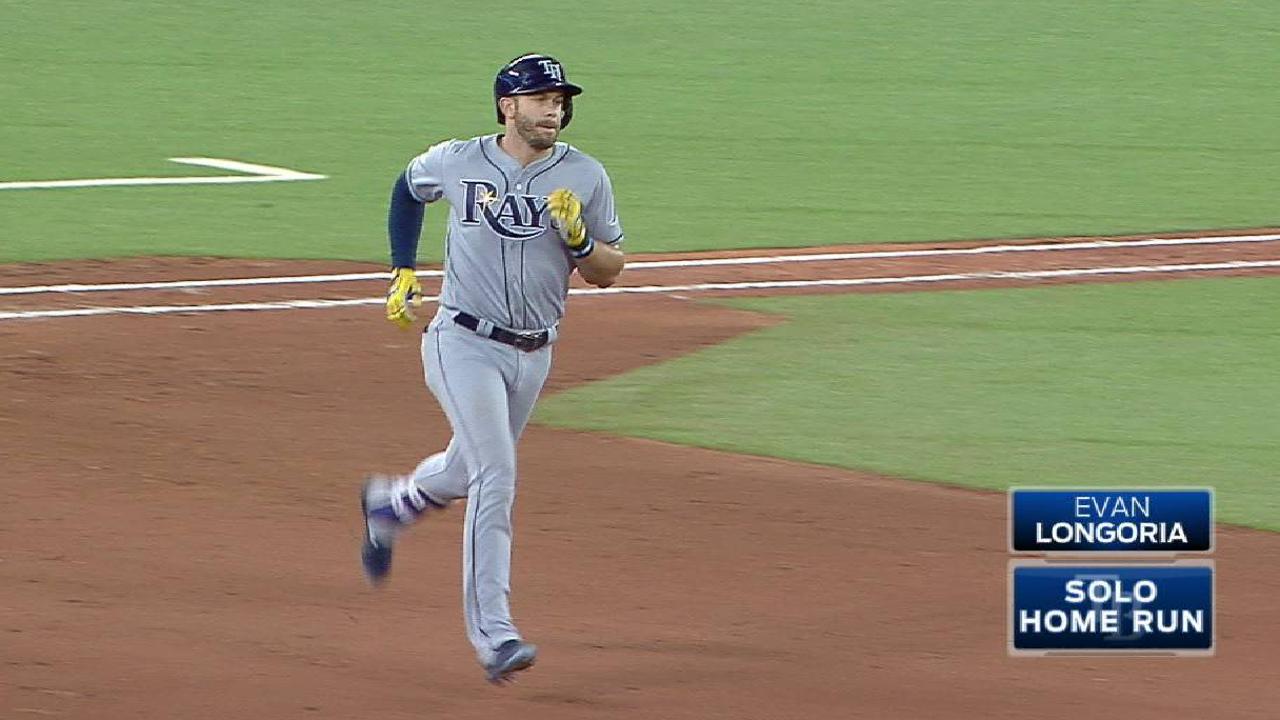 ST. PETERSBURG -- Two days off allowed Evan Longoria's ailing left foot to improve enough to be in the lineup Wednesday night as the DH against the Marlins in the Rays' 10-6 loss, in which Longoria went 0-for-4 with a sacrifice fly. Playing the field isn't on the agenda just yet, though.
Longoria did not play at all Monday or Tuesday night in Miami. Having that time off has allowed the pain stemming from the plantar fasciitis in his left foot to quiet down somewhat.
"Yeah, two days off," Longoria said. "I didn't do a whole lot. It's not often I get two in the middle of the season to sit around. So, yeah, I feel a lot better."
When Longoria will play third base again has not yet been determined.
"Hopefully soon," he said when asked about playing third.
"We're just trying to get it to a point where we can feel like it's behind me," Longoria said. "I don't know that it's ever going to be fully behind me. But it takes the brunt of it, running out on the field. Especially here. The turf is not the softest surface. Just trying to put it as far behind me as I can."
Rays manager Kevin Cash said the team is trying to keep Longoria off the turf as much as possible. Longoria will be reevaluated Thursday.
"See if it's a good day," Cash said. "See if he can get back out there. I'm optimistic. Longo's champing at the bit to get out there. I know he's not been very happy about sitting.
"I think, we, along with him, made the smart decision not to have this thing flare up more than it needs to. So hopefully this being the third day off his foot will help for the fourth."
Rookie Daniel Robertson has played third in Longoria's absence.
"He's looked great," Longoria said. "I better get back out there, I don't want to lose my job. I don't want to get Wally Pipped. [Robertson] knows I'm hot on his heels."
Worth noting
• The Rays recalled left-hander Jose Alvarado from Double-A Montgomery and optioned right-hander Chih-Wei Hu to Triple-A Durham. Alvarado is the first Rays callup to bypass Triple-A to make a Major League debut since left-hander Scott Kazmir was recalled from Montgomery on Aug. 23, 2004.
Bill Chastain has covered the Rays for MLB.com since 2005. This story was not subject to the approval of Major League Baseball or its clubs.