Chatwood fades after showing no-hit stuff
Leadoff walks catch up to Rockies starter in 5-run 6th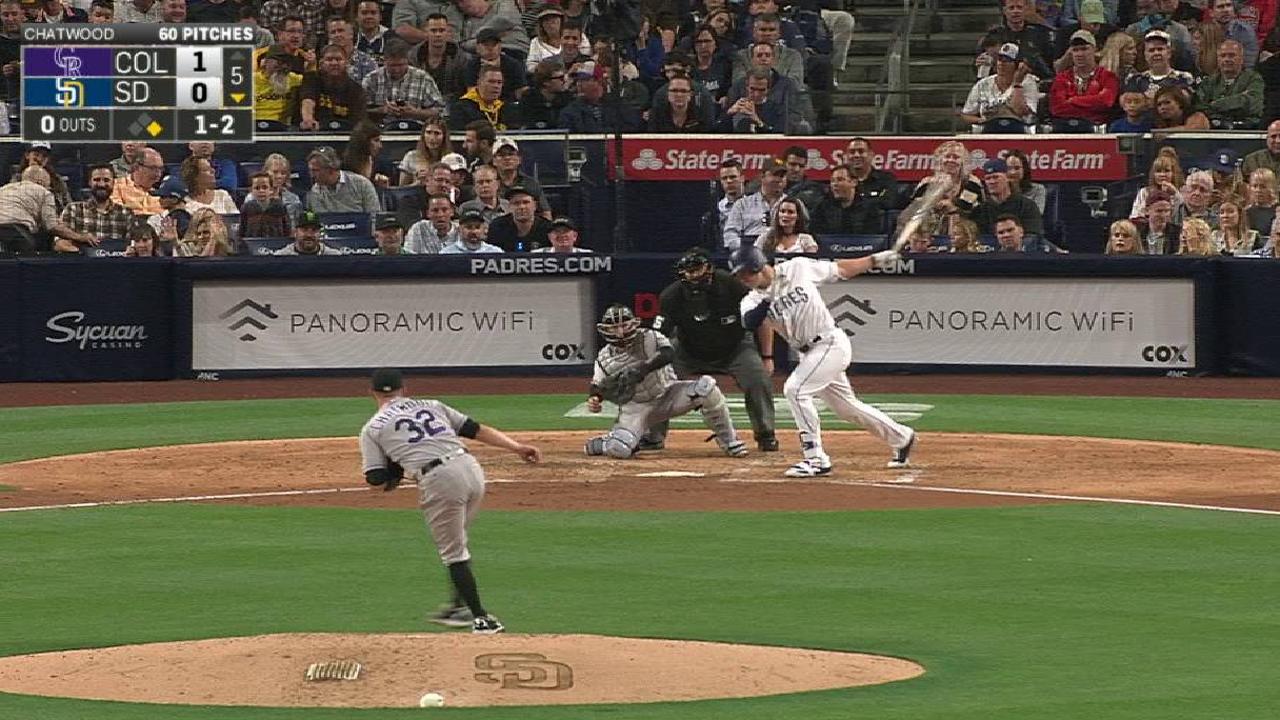 SAN DIEGO -- Walking a leadoff man is never good, especially when the pitcher is rolling along without a hit. Doing it twice is a bad pattern. A third straight inning-opening walk -- this time to a pitcher -- can turn a gem to dud, as Rockies righty Tyler Chatwood learned Tuesday night.
Chatwood didn't give up a hit through five innings but coughed up five runs while recording one out in the sixth, and he was saddled with a 6-2 loss to the Padres at Petco Park.
After two fly balls to end the first, the Padres didn't hit the ball beyond infielders through the fifth. But the game unraveled after a five-pitch walk to Padres starter Trevor Cahill.
Manuel Margot tripled past a sliding Charlie Blackmon in center to drive in Cahill.
"It was a 2-0 pitch right down the middle, Charlie made a good effort and it got by him," Chatwood said. "Can't really do anything about that."
Two batters later, Wil Myers doubled on a ball that Blackmon's angle didn't help him get close to, then Yangervis Solarte and Ryan Schimpf homered.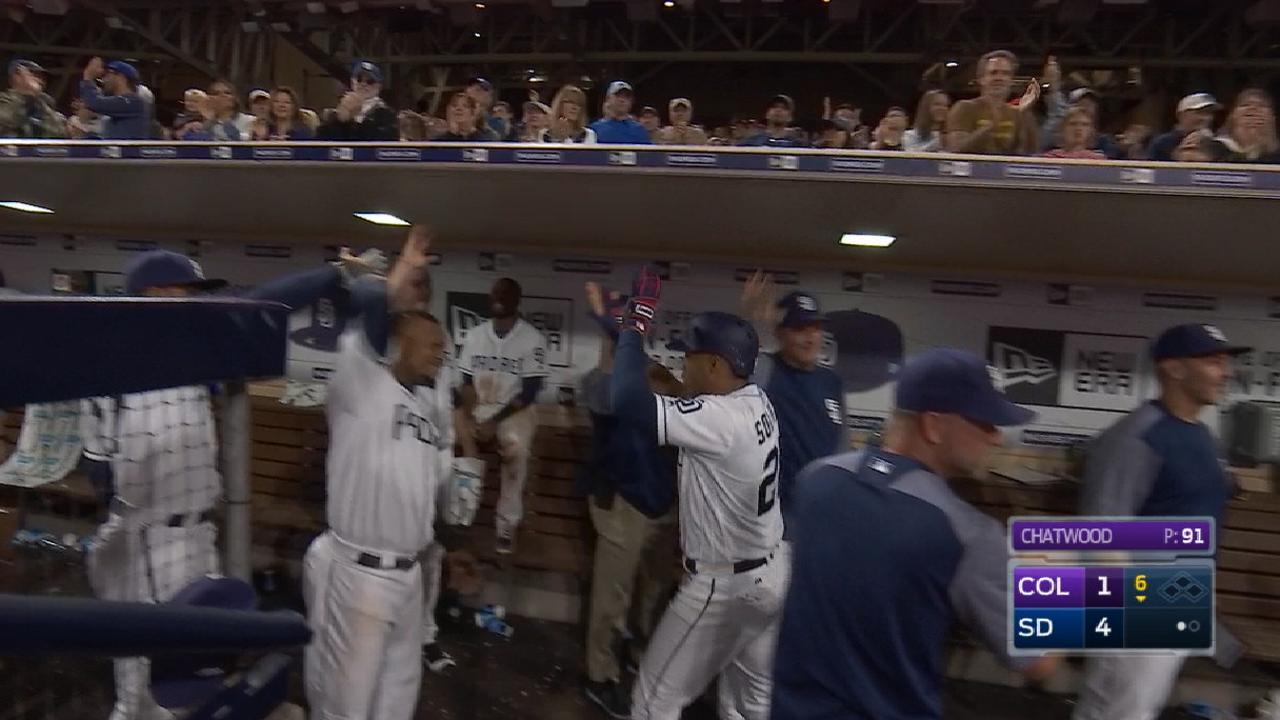 "It was 1-0, I hadn't given up a run yet," Chatwood said. "I thought I was in complete control. A couple balls didn't go my way, and obviously the walks and the home runs are things that are killing me."
Rockies manager Bud Black thought Chatwood became predictable. In the fourth and fifth, the Padres seemed hopelessly behind Chatwood's fastball-cutter combination. In the sixth, not so much.
"Tyler pitched great through the first five innings," Black said. "The third time through the lineup, they got on to the fastball. With that, Tyler learned a valuable lesson about the ability to change speeds as the game goes on."
But Chatwood, 3-0 wth a 2.32 ERA in five previous starts at Petco Park, doesn't regret the pitches. Just the balls.
"I threw a lot of changeups, a lot of curveballs early," Chatwood said. "I threw two curveballs when Schimpf hit the homer. Maybe I should have thrown something different to Solarte. But the biggest thing is the walks that are killing me."
Thomas Harding has covered the Rockies since 2000, and for MLB.com since 2002. Follow him on Twitter @harding_at_mlb, listen to podcasts and like his Facebook page. This story was not subject to the approval of Major League Baseball or its clubs.