Statcast of the Day: Twins hit six homers
Dingers average 421.5 feet, set Target Field record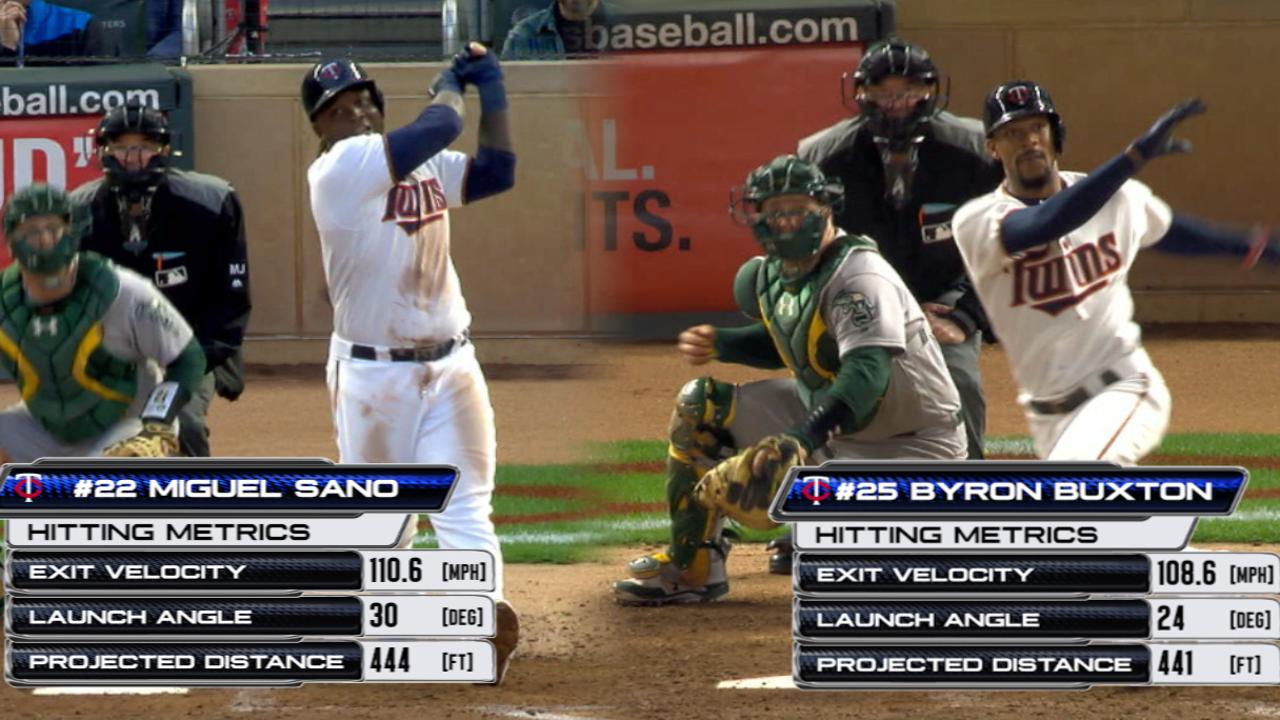 MINNEAPOLIS -- Entering Tuesday's game against the A's, the Twins hadn't hit for much power this year, ranking third-to-last in the Majors with 20 homers in their first 23 games.
But they broke out in a big way Tuesday, hitting a Target Field-record six homers in a 9-1 win over the A's. And they were absolutely crushed, as the six blasts had an average projected distance of 421.5 feet, which set a Statcast™ record for a six-homer game going back to 2015.
The Twins were the 20th team to hit six long balls since '15, and broke Colorado's record of a 414-foot average on seven shots hit at Coors Field on May 31, 2016.
Brian Dozier had a two-homer game, while Miguel Sano, Jason Castro, Byron Buxton and Joe Mauer also went deep, hitting a combined 2,529 feet of homers -- three off ace Sonny Gray and three against reliever Cesar Valdez. Before hitting four homers at least 420 feet on Tuesday, they had a total of six hit that far all season.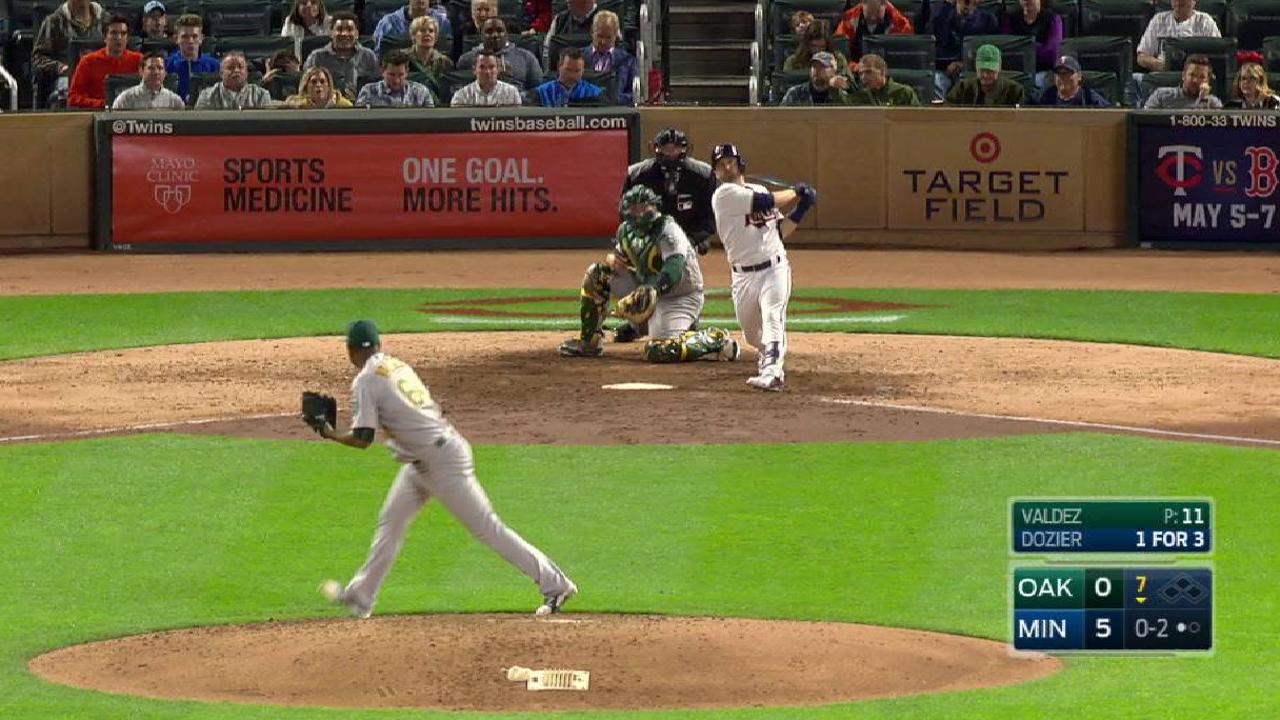 "It was one of those nights where everybody was feeling good starting in pregame," Buxton said. "We knew it was going to be a good day. It was pretty incredible. It's something you rarely see now. So just to be a part of a team that hit six home runs is a big accomplishment for us. We'll try to keep it going."
While Dozier had his first multi-homer game of the year and the sixth in his career, it was Sano's two-run blast in the third that turned heads, as it was only the second ball ever hit into the Catch restaurant above the batter's eye in center field. Sano's homer left the bat at 110.6 mph and went a projected 444 feet, per Statcast™, making it Minnesota's longest homer of the year and the fourth-longest of his career. He leads the Majors in average exit velocity, and now ranks third in average homer distance at 425 feet.
"It's fun to hit a ball like that," Sano said. "But it's about the team, too. Dozier hit home runs, and Buxton and Mauer. It was a big game tonight and the game is fun for us right now. We did a great job today."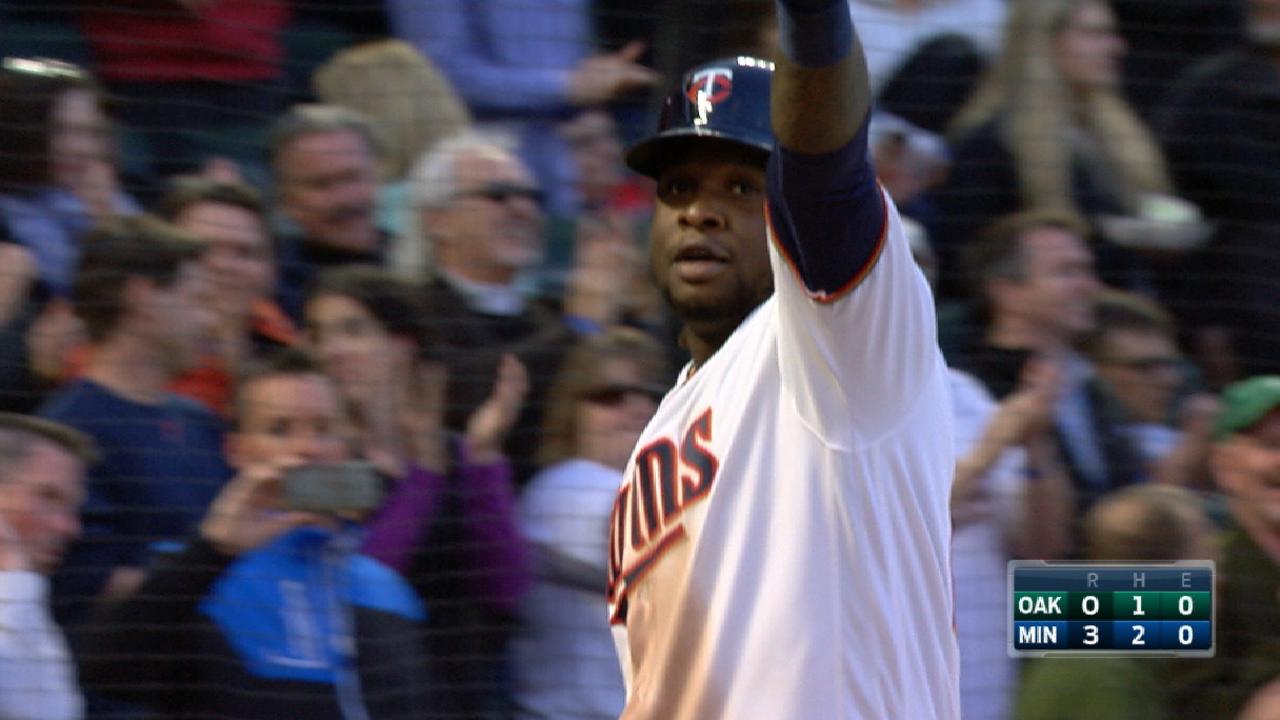 Sano added that he was jammed a little bit on the 94.7-mph fastball, and said he could maybe hit a ball 500 feet if he got all of it.
"There's a very, very small percentage of players who could dream of hitting a ball like that," Twins manager Paul Molitor said. "He seems to have that capability on an almost nightly basis."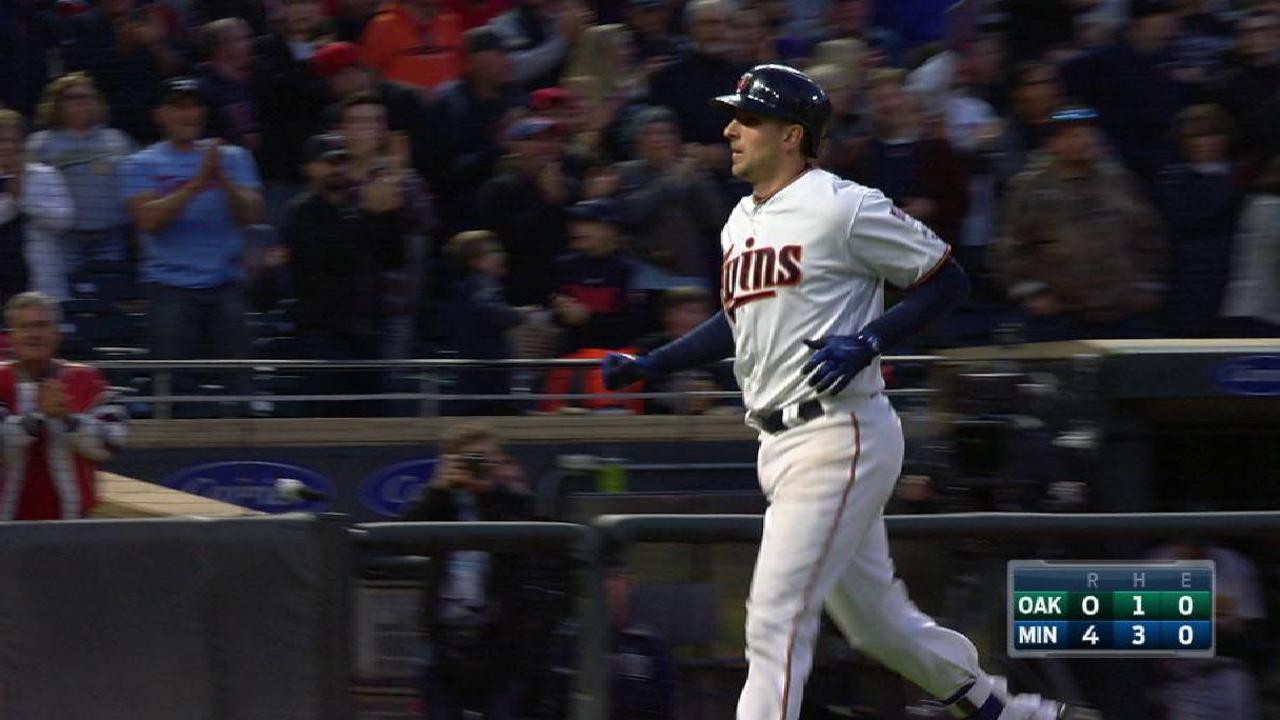 The homers from Castro (428 feet), Buxton (441 feet) and Mauer (388 feet) were also encouraging, as they all struggled offensively in April. Buxton, though, has been heating up, and his homer had an exit velocity of 108.6 mph, and was the second-farthest homer hit by the Twins this year, and was the third-longest of his career.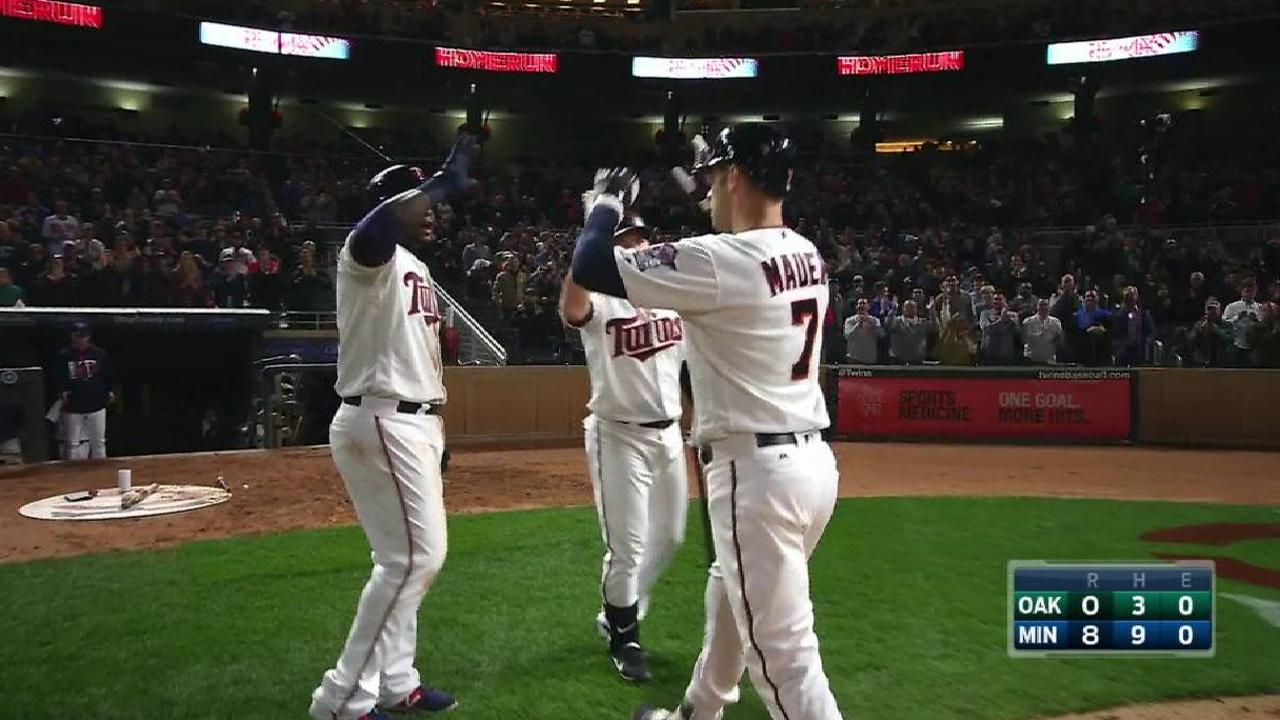 "I just told myself to get in position to get myself on second base," Buxton said. "He left a changeup I could do something with and I put a good swing on it."
Rhett Bollinger has covered the Twins for MLB.com since 2011. Read his blog, Bollinger Beat, follow him on Twitter @RhettBollinger and listen to his podcast. This story was not subject to the approval of Major League Baseball or its clubs.