Lefties in Padres 'pen strong vs. both sides
Buchter, Hand, Torres offer more than left-handed specialty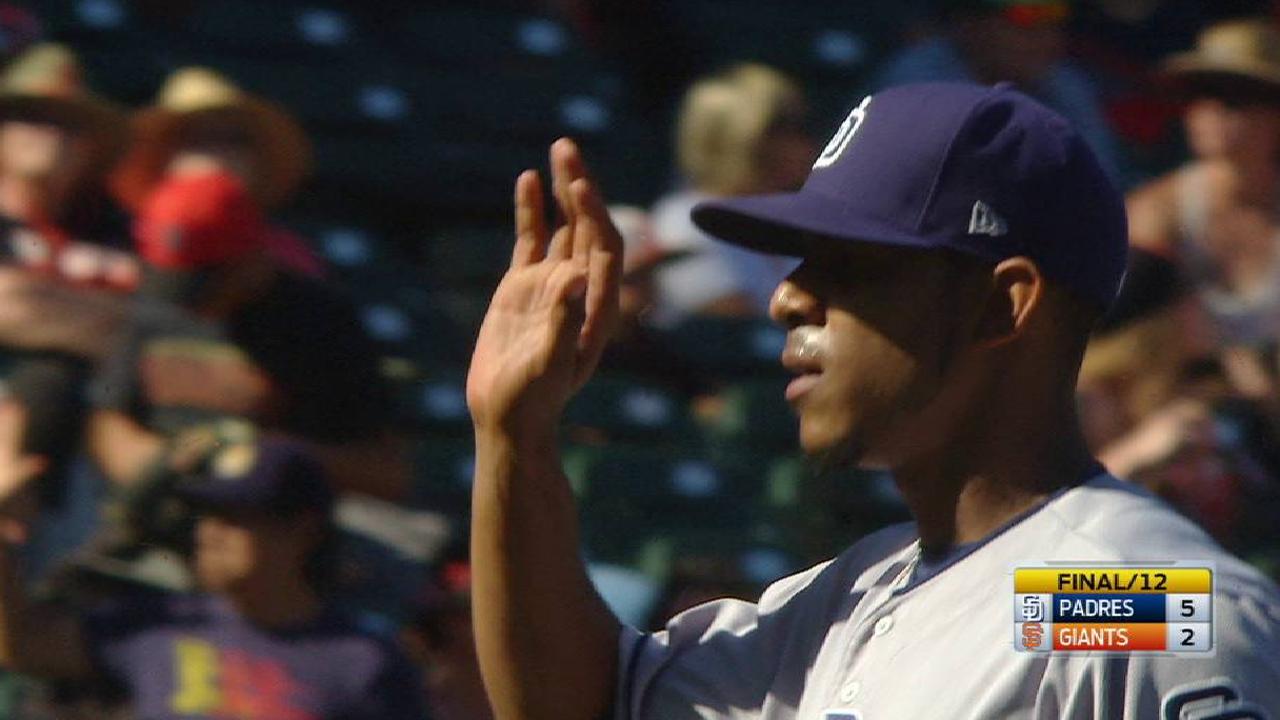 SAN DIEGO -- Sure, Ryan Buchter, Brad Hand and Jose Torres are all relievers who pitch left-handed. But the phrase "lefty specialist" certainly doesn't apply to any of them.
The Padres' three primary setup men have played critical roles against hitters on both sides of the plate this season. Where most clubs use their lefty relievers primarily against left-handed hitters, the Padres have a bit of a luxury.
"Those three guys in the 'pen, they're capable of beating any given batter that's up at any given time," manager Andy Green said. "There's rarely a matchup that I look at with them and go, 'This one doesn't serve us.'"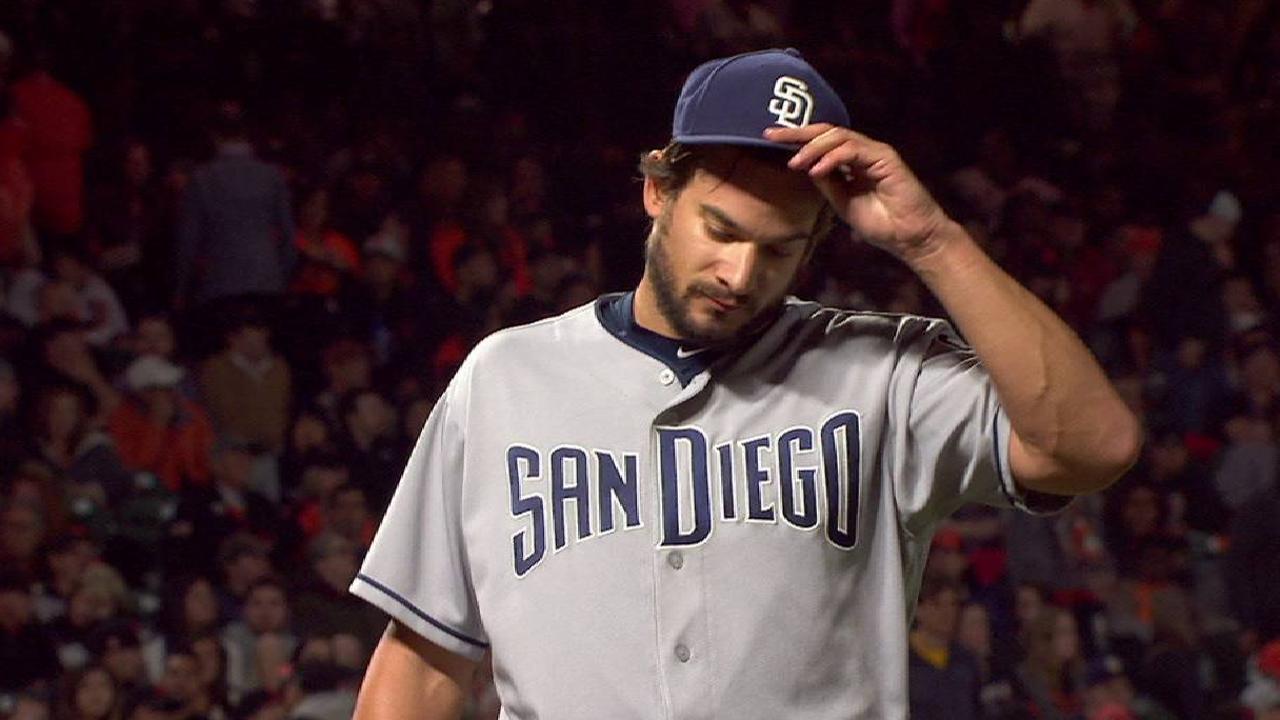 Entering Tuesday's game against Colorado, Buchter, Hand and Torres had combined to limit opposing right-handed hitters to a .154/.211/.333 slash line. They've faced 90 righties this season and have struck out 29 of them.
Sunday's extra-innings victory over the Giants marked a perfect example of their effectiveness. The Padres used Buchter, Hand and Torres to eat five innings. (Buchter and Hand pitched two apiece, and Torres slammed the door in the 12th for his first big league save.)
It marked just the eighth time this season that a team has used three lefty relievers for at least one inning in the same game. The Padres have done so twice.
"It's something we all work on as a group," Buchter said. "We want to get righties out. It makes you more valuable to the team. Instead of being a situational guy where you face one hitter, you don't have to come out of a game just because a righty is coming up."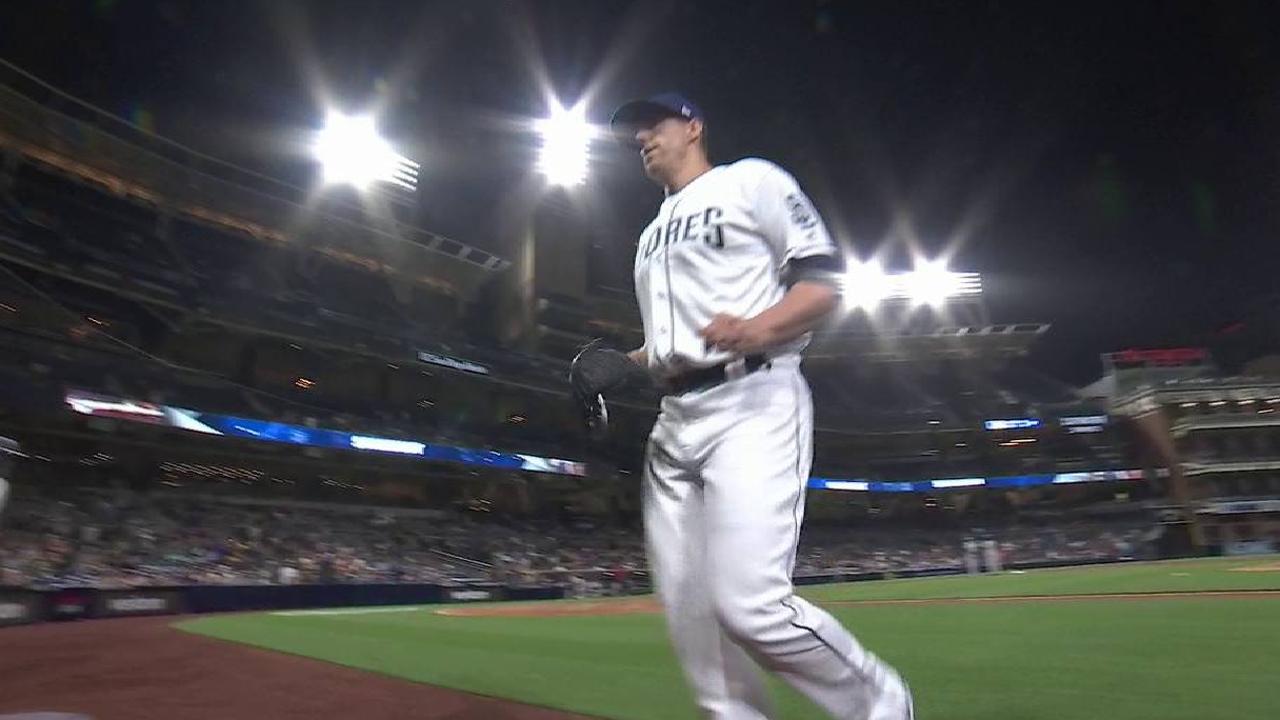 The advantages are obvious: Green doesn't waste any of his most effective arms for stints that last only one or two batters.
And there's a viewer-friendly side effect, as well. Green doesn't make many mid-inning pitching changes, which has given a nice flow to the latter innings of Padres games this season.
"It takes away the method in which most teams are managing their bullpens today, which is: Let me run out and make a pitching change every other batter," Green said. "I don't have to do that. And, really, it's imprudent to do that with this bullpen construction."
AJ Cassavell covers the Padres for MLB.com. Follow him on Twitter @ajcassavell. This story was not subject to the approval of Major League Baseball or its clubs.