O's place Castillo on DL, activate Britton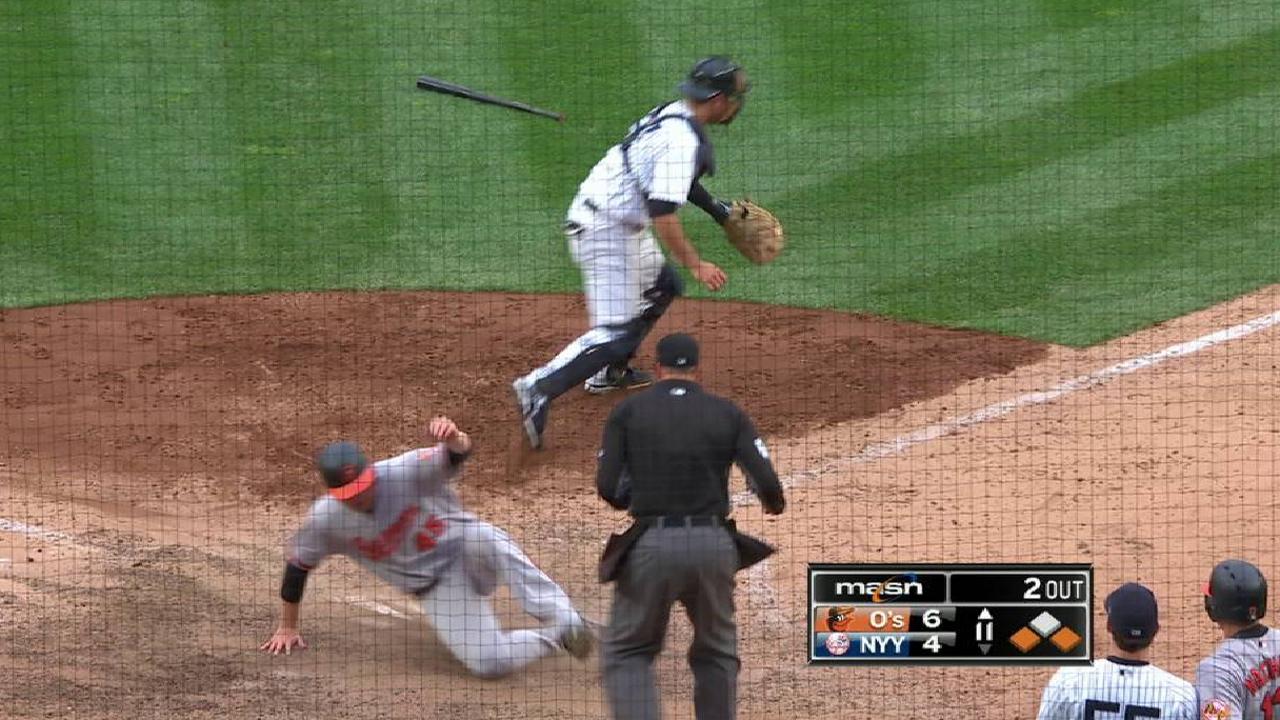 BOSTON -- Orioles catcher Welington Castillo was placed on the 10-day disabled list Tuesday (retroactive to Monday) with right shoulder tendinitis while closer Zach Britton was activated off the DL.
Castillo underwent an MRI on Tuesday, and the shoulder is structurally sound, said manager Buck Showalter. The hope is that with some medication, rest and rehab, the issue will resolve itself within the 10-day period.
"He's going to try to start on some medication," said Showalter. "I think it'll manage itself within 10 days, but because of position, we're going to need a catcher."
Castillo, who had started 17 of the Orioles' first 23 games behind the plate, was hitting .314 and has thrown out five of 14 would-be basestealers.
Caleb Joseph will take over the primary catching duties in Castillo's absence, and the team was trying to get Francisco Pena from Triple-A Norfolk to Fenway Park in time for Tuesday's game so that Showalter isn't forced to use a positional player behind the dish should an emergency arise.
"If it was another position, we might try to wait on it, but you're a foul tip away from seeing Ryan Flaherty make his debut behind the plate," said Showalter. "I know Ryan's pretty excited about bringing another catcher in."
Britton had been on the DL since April 16 with a left forearm strain, but he showed he was ready to return following two outings with Double-A Bowie.
"I think to an extent it's tough, because you're on a rehab and you're kind of just trying to make sure everything feels good and then get comfortable on the mound," Britton told reporters on Monday. "But, I think with pitch quality-wise, if think if you look at the quality of the pitches not really the results, I felt like where I needed to be in order to get activated."
To make room for Britton on the 25-man roster, reliever Mike Wright was sent back down to Triple-A Norfolk.
Prior to the injury, Britton was five-for-five in save opportunities this season to stretch his run of consecutive converted saves to 54 straight games, which ties an American League record.
Craig Forde is a contributor to MLB.com based in Boston. This story was not subject to the approval of Major League Baseball or its clubs.