Gomez talks fracas with former Astros 'mates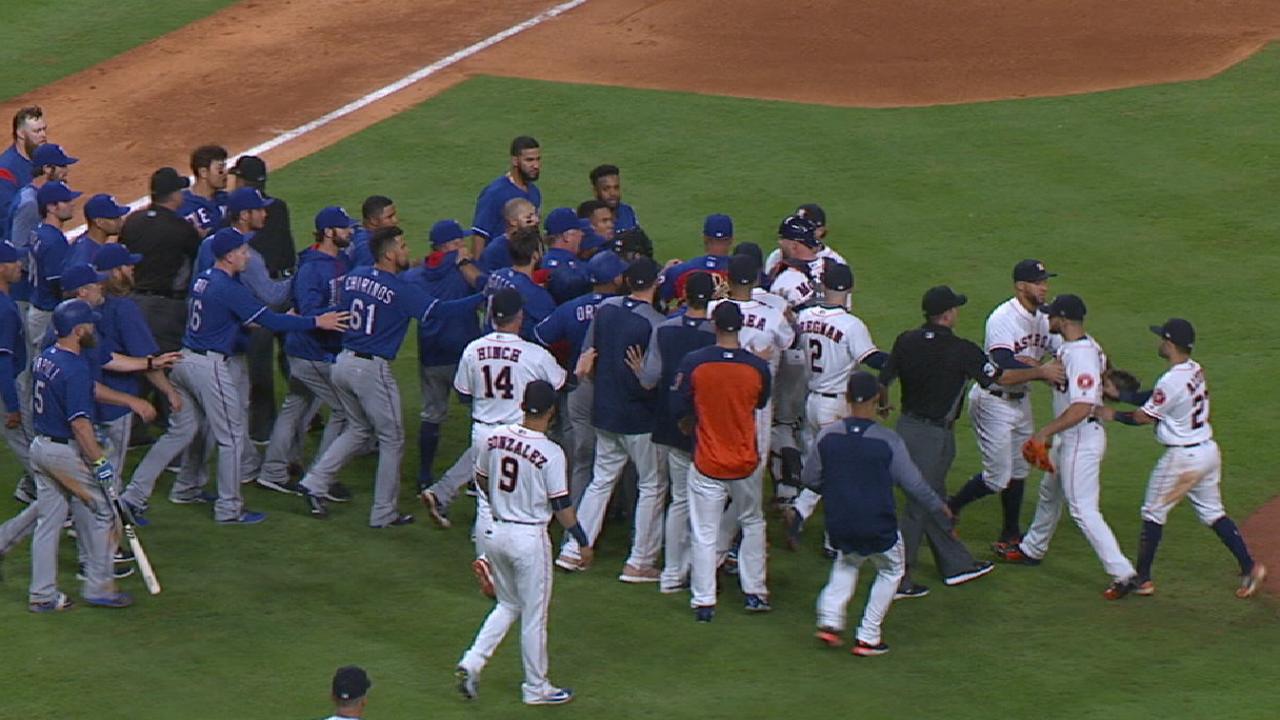 HOUSTON -- Rangers outfielder Carlos Gomez was in the middle of the sixth-inning altercation with the Astros on Monday night. Gomez had to be physically restrained after Astros pitcher Lance McCullers Jr. threw behind Mike Napoli, causing tempers to flare on both sides.
Gomez played for the Astros in parts of 2015-16, but he wasn't showing a lot of love toward his former teammates.
"I'm with the Rangers," Gomez said. "I don't know anything about the Astros. All I know is I am here on this side. You are there for your teammates.
"When you see a pitcher throw behind your teammate's head, I understand you have to protect your teammates and send a message, but why do you have to send a message there? You wait too late. Why don't you send a message too right away? You want to hit him, hit [him}, why do you want to be a tough guy?"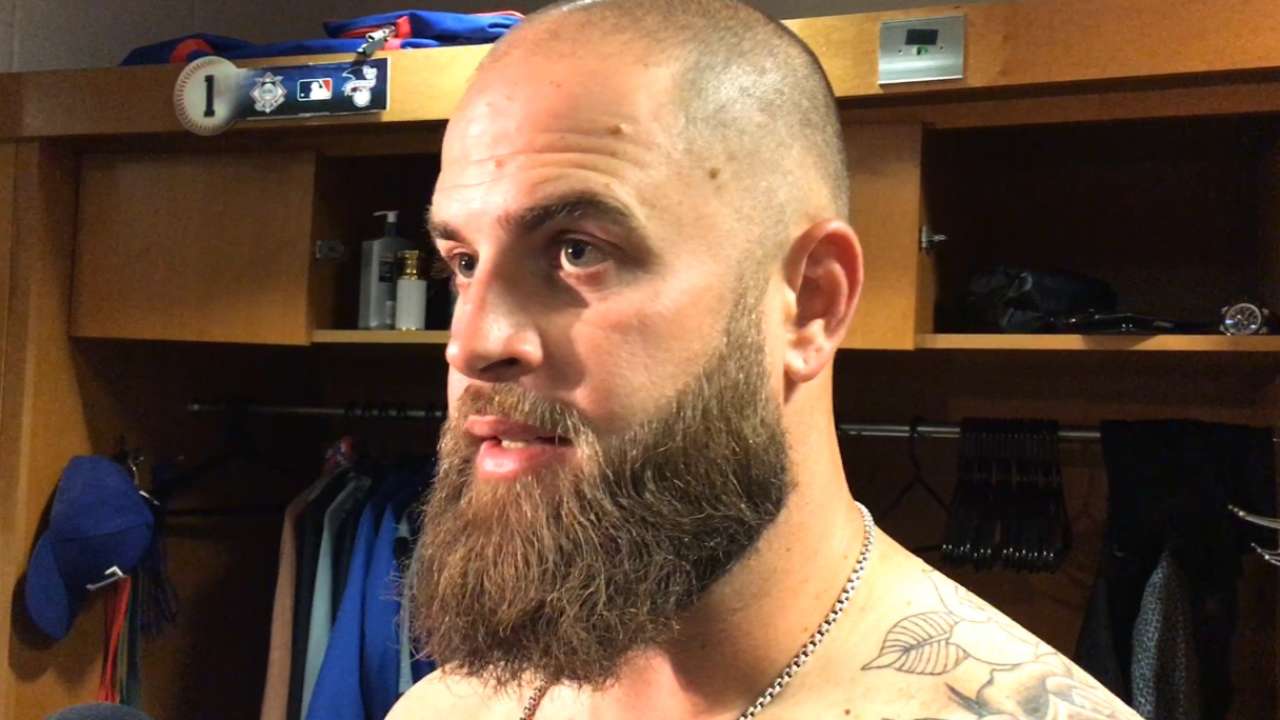 Gomez also seemed to be as furious with Astros pitcher Collin McHugh as he was with McCullers. McHugh is on the disabled list, but he and Gomez exchanged heated words during the altercation.
"He is standing up in the dugout when he is on the DL and yelling," Gomez said. "If he has something to say, say it to me. He's not man enough to stand in front of me and say it. It's nothing personal, I'm doing my job. We can go out there and play baseball. They don't mess with us, we won't mess with them."
Gomez made it clear he wasn't happy that McCullers didn't get punished for throwing behind Napoli.
"So many changes, you can't hit the catcher or the guy on the double play," Gomez said. "You throw behind a guy, why don't you do something, fine him or suspend him. Ten games or $100,000. You hit a home run, you enjoy it. But I don't hurt anybody. When they throw inside and don't get fined or anything, it's not fair."
Gomez was traded to the Astros from the Brewers on July 30, 2015. The Astros released him last season on Aug. 18 and he later signed with the Rangers.
He still gets booed at Minute Maid Park.
"I don't pay attention to that," Gomez said. "That doesn't bother me. I hear it everywhere but that doesn't bother me. Whatever they say, they are fans. They make me rich every time they come to the ballpark."
T.R. Sullivan has covered the Rangers since 1989, and for MLB.com since 2006. Follow him on Twitter @Sullivan_Ranger and listen to his podcast. This story was not subject to the approval of Major League Baseball or its clubs.