Halos rally for MLB-best 11th comeback win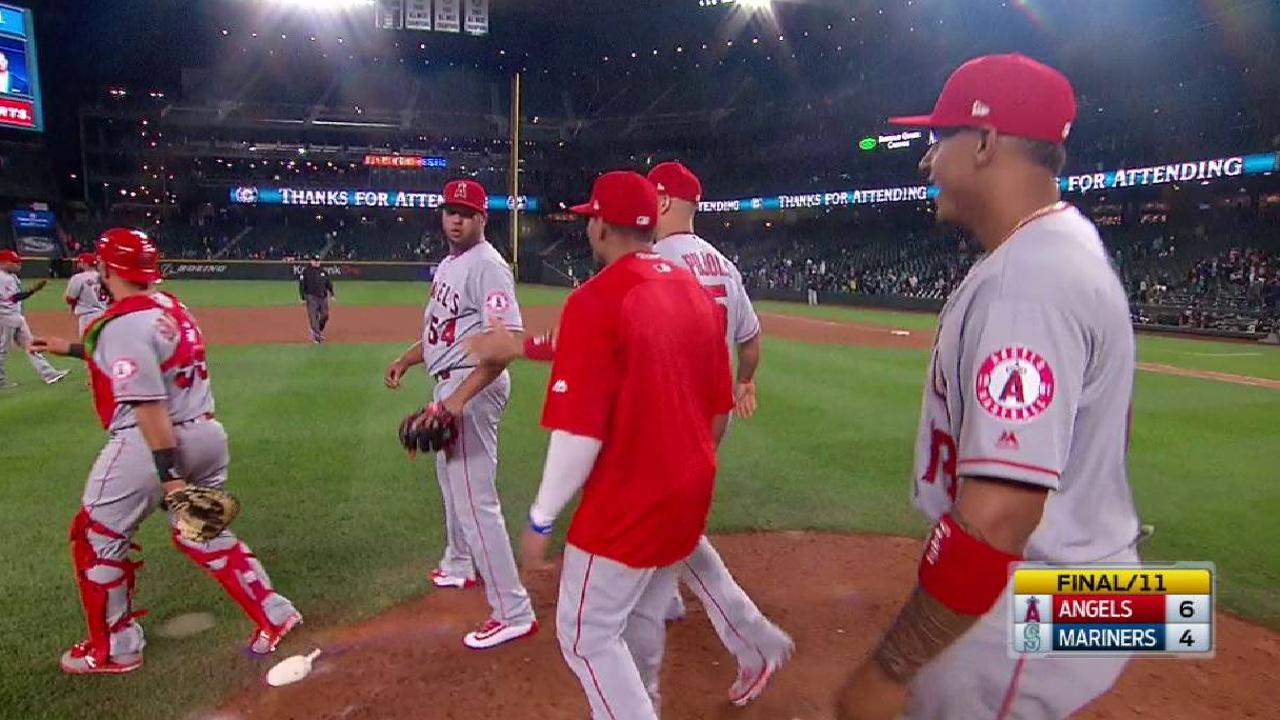 SEATTLE -- The Angels tapped into their resiliency yet again on Tuesday night, overcoming an early two-run deficit and outlasting the Mariners to emerge with a 6-4 victory in 11 innings in their series opener at Safeco Field.
Bud Norris blew his first save since being installed as the interim closer after surrendering an RBI single to Robinson Cano that tied the game, 4-4, in the ninth, but Albert Pujols delivered a go-ahead double to help the Angels rally for two runs in the 11th, securing the club's eighth win in 10 games. The Halos now have 11 comeback victories this season, the most in the Majors.
"We got the win on our terms, which is important," Angels manager Mike Scioscia said.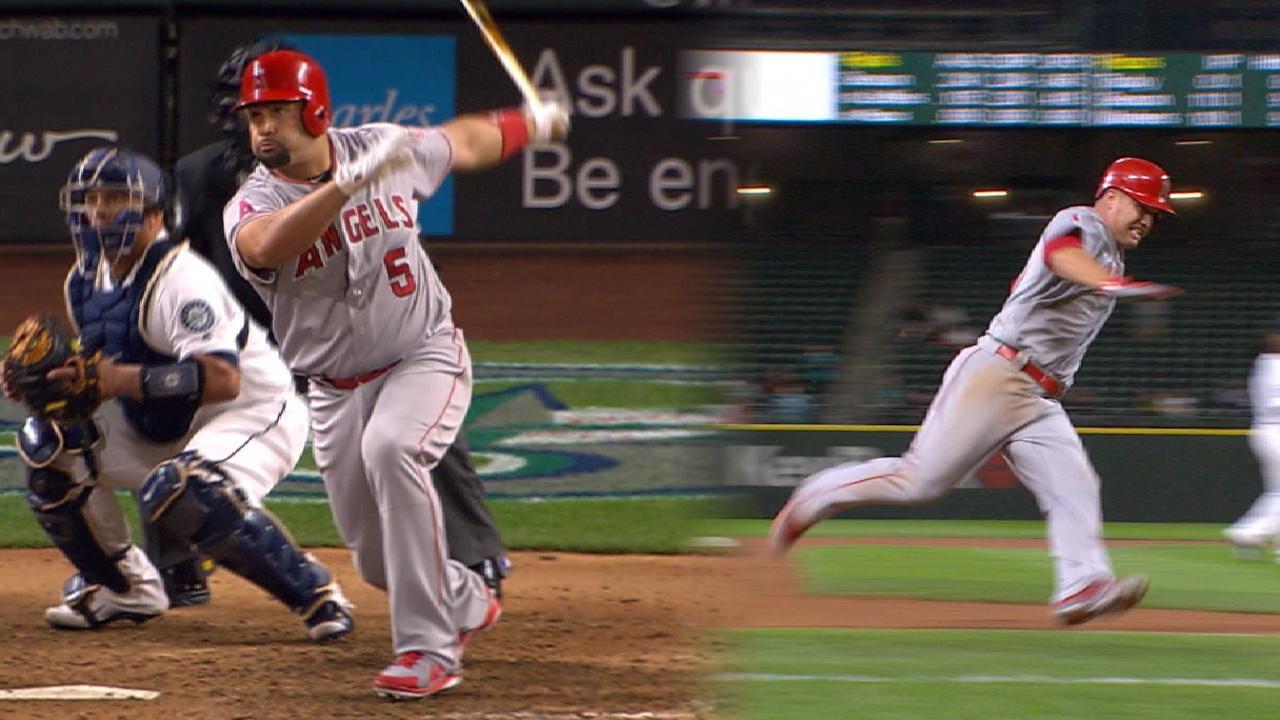 Mike Trout set up Pujols' extra-inning heroics by drawing a one-out walk off left-hander James Pazos and scored from first after Pujols launched a double to right field ahead of the diving Ben Gamel, giving the Angels a 5-4 lead. The 37-year-old Pujols then alertly stole third and came home on Andrelton Simmons' fielder's choice to produce a key insurance run for the Halos.
"I don't take this game for granted," Pujols said. "Any opportunity I can to put myself in a position to help this ballclub to win, that's what I'm here for and that's what I did. If you can steal one run, that's two runs that they're going to have to score to tie or three to win it, so those are chances that you need to take."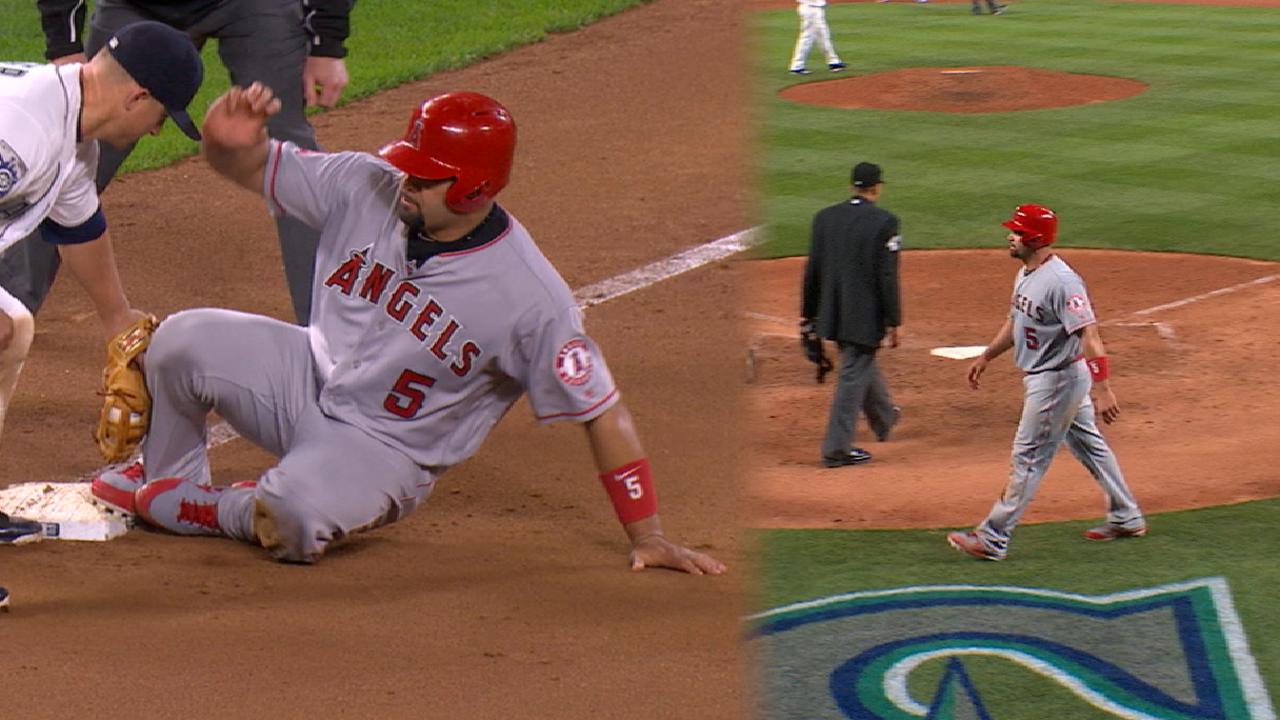 Said Pazos: "That's just a mental error. That can't happen. Especially in that situation right there. We have to keep him on second. If we keep him on second, he doesn't score. That's on me. He's sneaky."
Deolis Guerra tossed two scoreless innings to close out the 4-hour, 40-minute series opener, highlighting another strong night for the Los Angeles bullpen, which pitched 5 2/3 innings in relief of Matt Shoemaker and performed well outside of Norris' misstep.
"Just a hard-fought game," said Cameron Maybin, who added an RBI double and robbed Guillermo Heredia of a game-tying home run in the eighth.
Maria Guardado covers the Angels for MLB.com. This story was not subject to the approval of Major League Baseball or its clubs.