Maybin saddened by Jones' treatment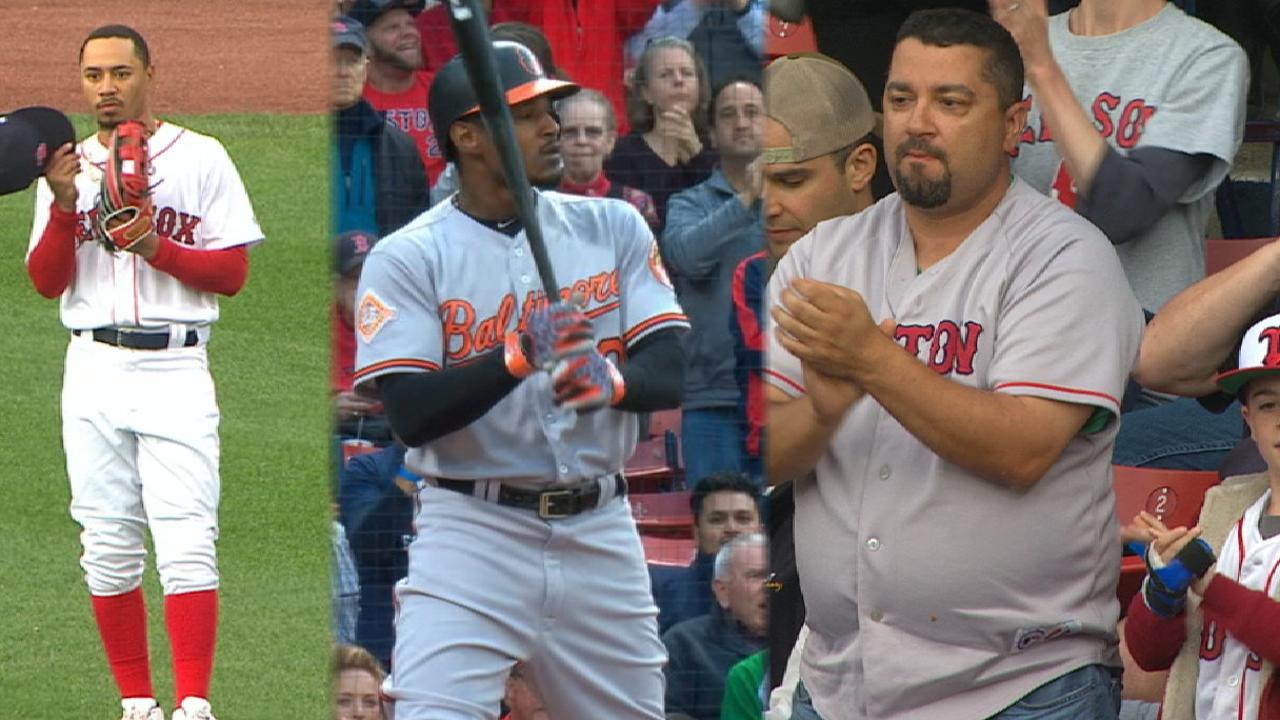 SEATTLE -- Angels left fielder Cameron Maybin said on Tuesday he was saddened to learn that good friend Adam Jones was the target of racial slurs and taunts during the Orioles' game against the Red Sox at Fenway Park on Monday.
"It's just sad and it's unfortunate that you have to endure that while you're trying to put on a show for people who do appreciate the game," Maybin said prior to the Angels' series opener against the Mariners at Safeco Field. "I feel for him. It's just an unfortunate situation."
Jones told USA Today that he endured racial abuse from a fan and had a bag of peanuts thrown at him, prompting many other African-American ballplayers to speak out about their own experiences.
Maybin said that while he's never been subjected to any kind of "racial negativity" over his career, he has heard other African-American players and his cousin, former NBA guard Rashad McCants, warn him about hostile playing environments.
"We show up every day to try to do a job, try to help our team win ballgames, and that's the last thing you hope to hear or expect to hear," Maybin said. "It's very sad."
Worth noting
The Angels activated infielder Luis Valbuena from the disabled list on Tuesday and optioned right-handed reliever Jose Valdez to Triple-A Salt Lake to clear a spot on the 25-man roster. Valbuena, who signed a two-year, $15 million deal over the offseason, missed the first 27 regular-season games after suffering a right hamstring strain during Spring Training. He did not start the Angels' series opener against the Mariners because the Halos opted to insert first baseman Jefry Marte into the lineup to face left-hander James Paxton.
The Angels expect the left-handed-hitting Valbuena to draw most of his starts at first against righties, bringing some much-needed balance to their lineup, which skews right-handed.
"We didn't get as much of a chance to look at him Luis in Spring Training, but his bat will be important to us," manager Mike Scioscia said. "Right now we're going to mix and match with some lefties and righties with him and Jefry and see how things go."
Maria Guardado covers the Angels for MLB.com. This story was not subject to the approval of Major League Baseball or its clubs.