Wong's bounceback night reflects maturity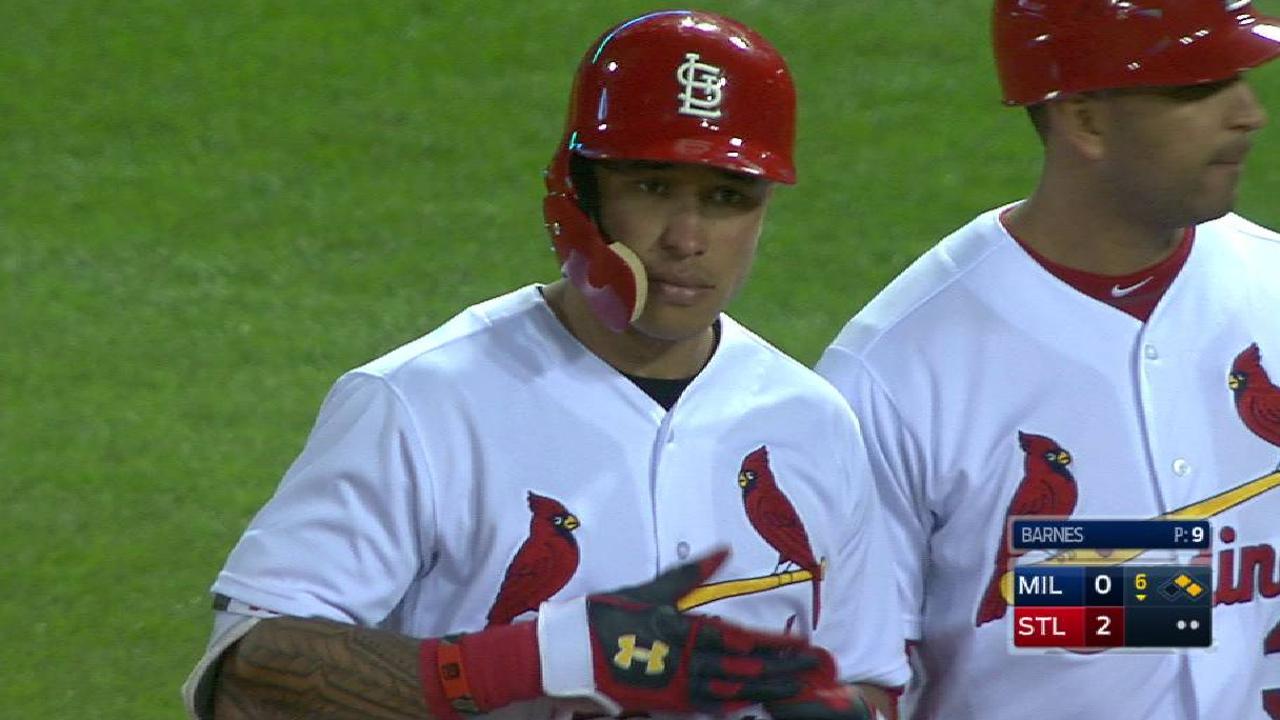 ST. LOUIS -- Kolten Wong hadn't even reached the clubhouse Monday night before manager Mike Matheny stopped the second baseman to assure him that a couple costly mistakes wouldn't keep him out of the lineup the next day.
The seemingly subtle gesture meant much to Wong, who last season often felt that he had to produce one day in order to ensure he'd play the next. It was an indication that his standing on the team had changed, and Wong rewarded his manager's faith by responding with the game-winning RBI hit in the Cardinals' 2-1 victory over the Brewers on Tuesday.
"He didn't need to play me today. That was an ugly game on my part," Wong said. "But it just goes to show when your manager believes in you, you want to go out there and play with that extra something. No matter what I was doing, I wanted to show him that I appreciate [him] doing this for me, and I want to play as hard as I can."
Matheny went so far as to describe the performance as "a huge day in the career of Kolten Wong and his growth."
That's because for much of Wong's career, he has let adversity shake him. He has taken bad at-bats into the field and let a string of poor results simmer so long that it pulls him down for days.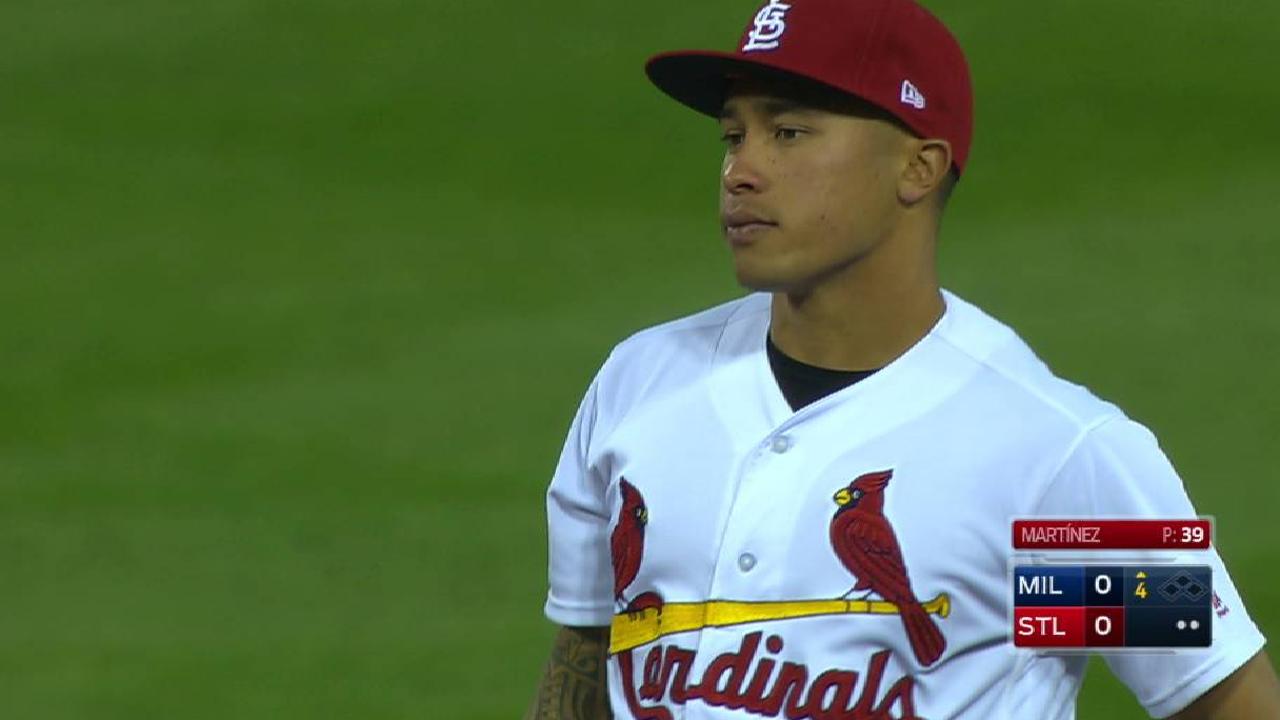 Admittedly his own worst critic, Wong has sought to play freer this year -- and it seems to be working. He has hit safely in eight straight games and ranks second on the team with 10 extra-base hits.
"I told him I was so excited to watch him ... just his life and the anticipation to make a play and get on base and make things happen," Matheny said. "He owned up yesterday. He stood up and faced the music. Now put that behind and get back to the kind of player he's been for a while."
Matheny and Wong also credited their improved communication for having simmer some of the past tension. That comes after Wong had an emotional outburst this spring when reacting to Matheny's comments about potentially platooning him.
"Mike has done leaps and bounds to come to my level and talk to me and understand the kind of person that I am," Wong said. "I'm an intense person, and I'm a pleaser. I've always been that way. Obviously, I'm growing as a player, being able to let adversity go."
Jenifer Langosch has covered the Cardinals for MLB.com since 2012, and previously covered the Pirates from 2007-11. Read her blog, follow her on Twitter, like her Facebook page and listen to her podcast. This story was not subject to the approval of Major League Baseball or its clubs.