Shipley called up to start Thursday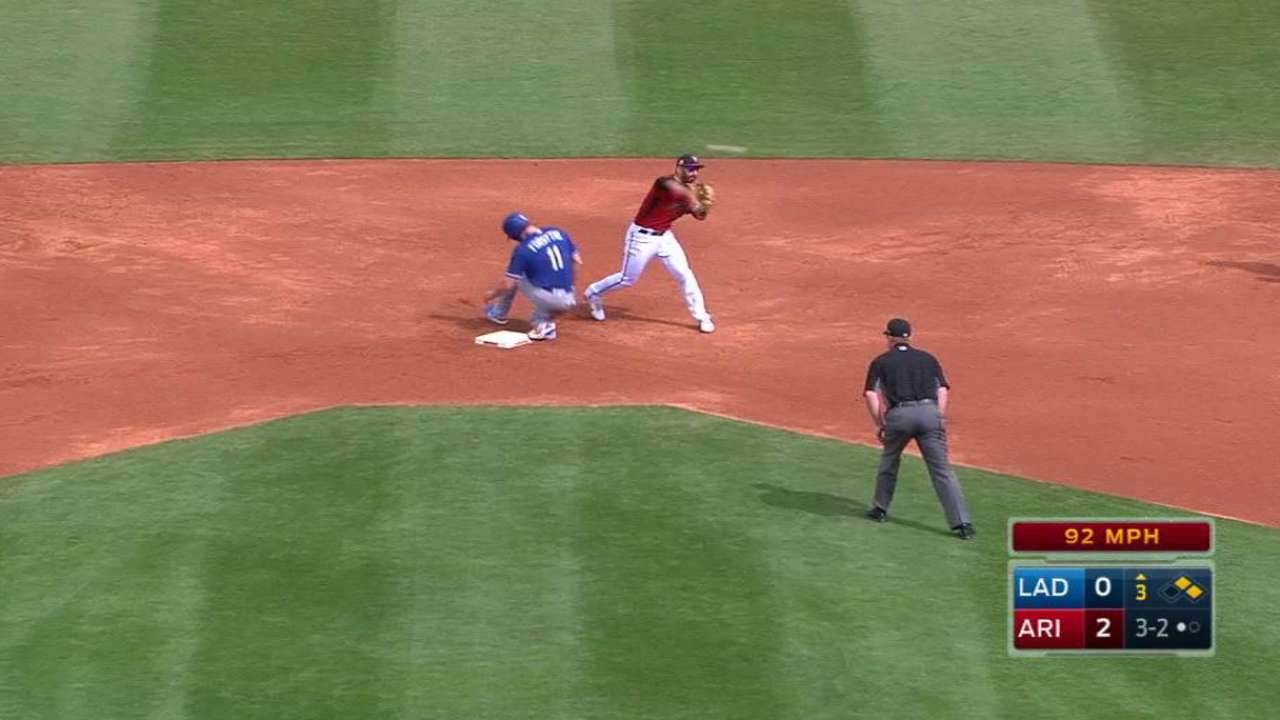 WASHINGTON -- The Arizona Diamondbacks will tap Braden Shipley to start against the Nationals in Thursday's series finale, D-backs manager Torey Lovullo announced.
The 25-year-old right hander will make his 2017 debut after posting a 3-1 record with a 4.18 ERA over 28 innings for Triple-A Reno.
"Probably everything you could imagine [went into the decision]," the manager said before Tuesday's series opener against Washington. "We had a lot of great baseball conversations with everybody involved at the proper level that was giving really good advice about what was happening at Triple-A. It just seemed like it was the right guy in the right situation on that day and start."
The opening in the rotation came as a result of Shelby Miller's season-ending right elbow injury on April 23. Lovullo had several options to replace Miller, including right-handed reliever Archie Bradley, but ultimately went with Shipley to keep the bullpen in order.
"[Bradley]'s been throwing the ball extremely well," Lovullo said. "And in that role, in that environment, we'll let him continue to have success. ... Right now, for what we need coming out of the bullpen and the dominance that he's had, it just made a lot of sense to leave him there."
As for Shipley's place in the rotation, Lovullo says he will play things by ear.
"We're gonna just let him start and see where it takes us," he said. "As with anything in this game, performance is very, very valuable.
"We want him to perform, we're gonna give him a good chance to go out there and perform. If he does his job, we'll see where that takes us."
In 13 big league appearances in 2016, Shipley was 4-5 with a 5.27 ERA in 70 innings pitched.
Daniel Shiferaw is a contributor to MLB.com and covered the Diamondbacks on Tuesday. This story was not subject to the approval of Major League Baseball or its clubs.