MLB.com Columnist
Matthew Leach
Sale using finesse to rack up K's at rapid rate
Ace painting corners, relying on changeup in stellar start to season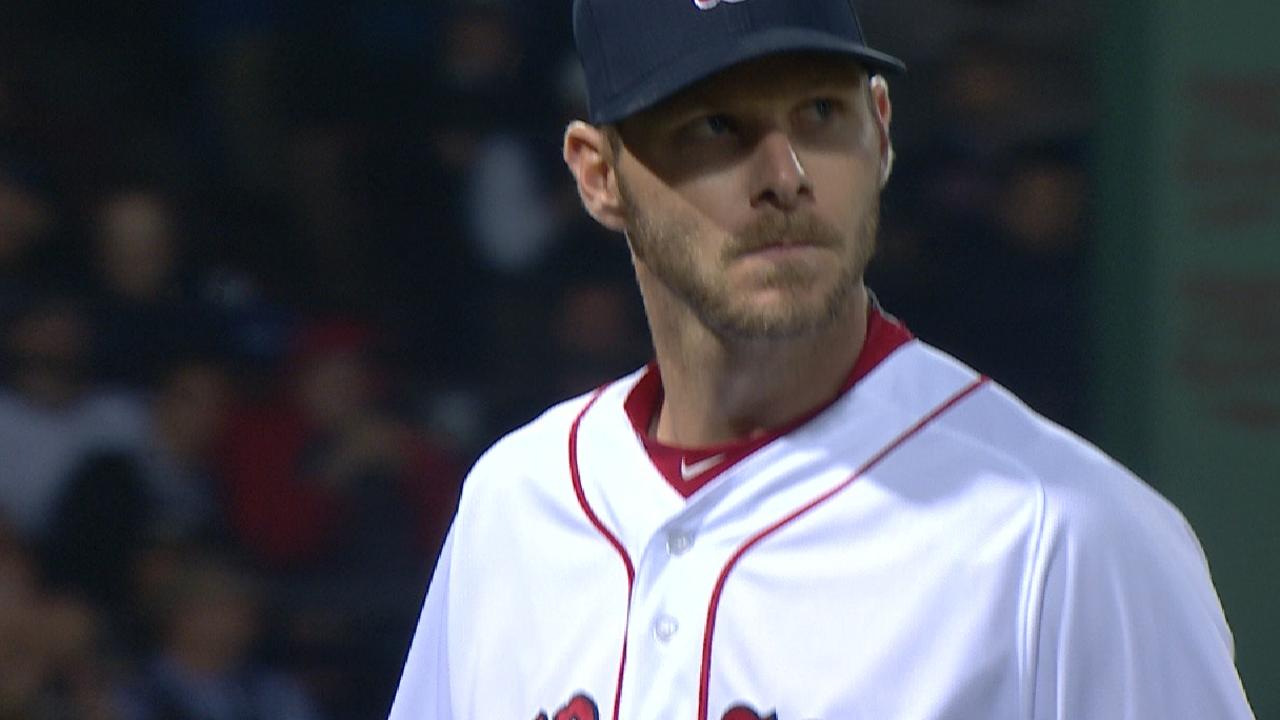 A year ago, Chris Sale reinvented himself. A great deal was made of it. He pitched to contact, prioritizing efficiency over dominance. And it worked. He reached a career high in innings and saw his pitches per plate appearance drop.
It lasted all of a year. Sale is back to blowing hitters away, and he's better than ever at it.
Sale leads the American League in strikeouts, and he has reversed a disconcerting trend in his home run rate. He's on pace to post a season line that would not look out of place during Randy Johnson's peak.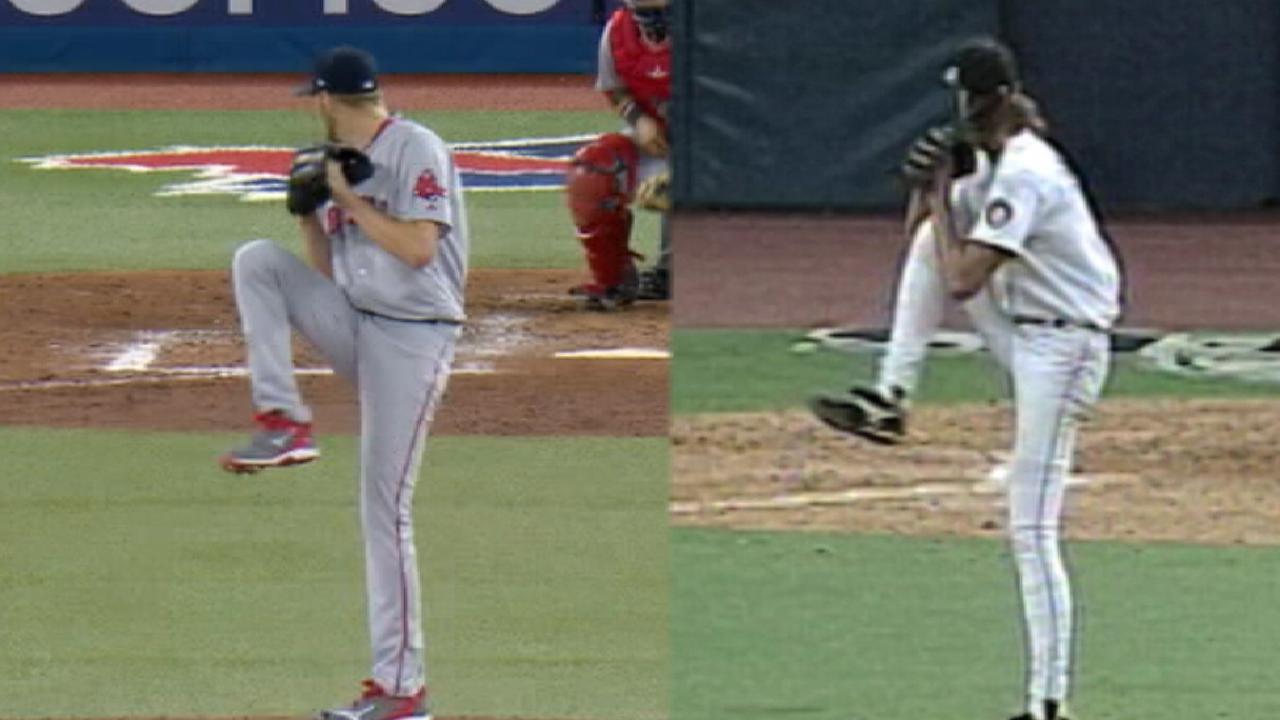 There are a lot of factors at play, but in the end it's the fundamentals: stuff, location, and selection. Sale is generating a ton of swinging strikes, especially with his offspeed pitches. He's throwing his slider more often, and he's painting the edges of the strike zone.
Sale is locating his pitches on the corners better than pretty much anyone in baseball. And he's locating some awfully ferocious pitches when he does.
Per Statcast™, Sale is hitting one of the four corners of the strike zone (top left, top right, bottom left, bottom right) with 22.1 percent of his pitches, second best in the Majors -- up from 19.5 percent last year. And when he hits the corner, he gets a swinging strike 26.3 percent of the time, which is best in the Majors. Batters have made contact with 35.6 percent of those strikes on the corners, second-lowest in baseball.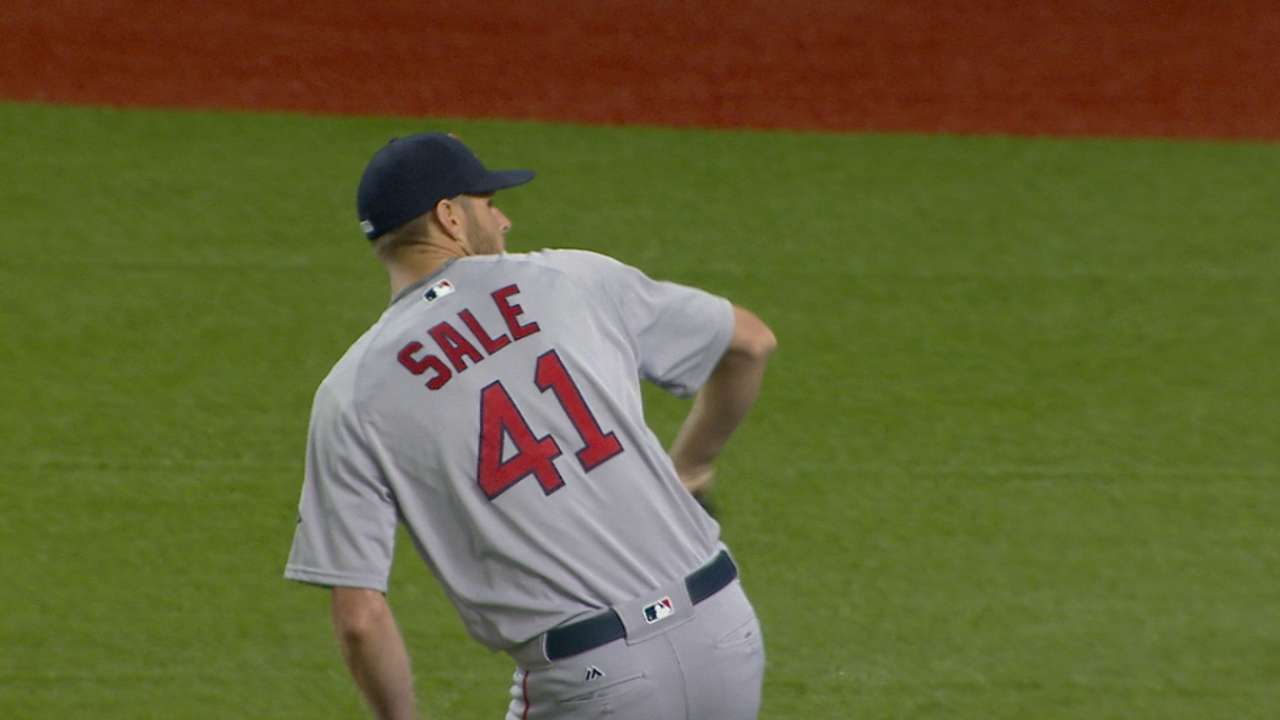 And when you avoid the heart of the plate, you avoid hard contact, for the most part. So it adds up that Sale has allowed two barrels all year. Only two pitchers have had at least 50 balls put in play with fewer barrels. That helps explain the fact that he's allowed one homer all year.
As for the stuff -- Sale's velocity is right about where it's been in recent years, so it's not a matter of throwing the ball harder. It's his offspeed offerings that are baffling hitters more than ever.
In particular, his trademark slider has been a dominating weapon. He's throwing it much more this year -- nearly 31 percent of the time (up from 24.6 percent last year). And he's getting swinging strikes on 19.5 percent of those sliders, up from 16.5 percent last year.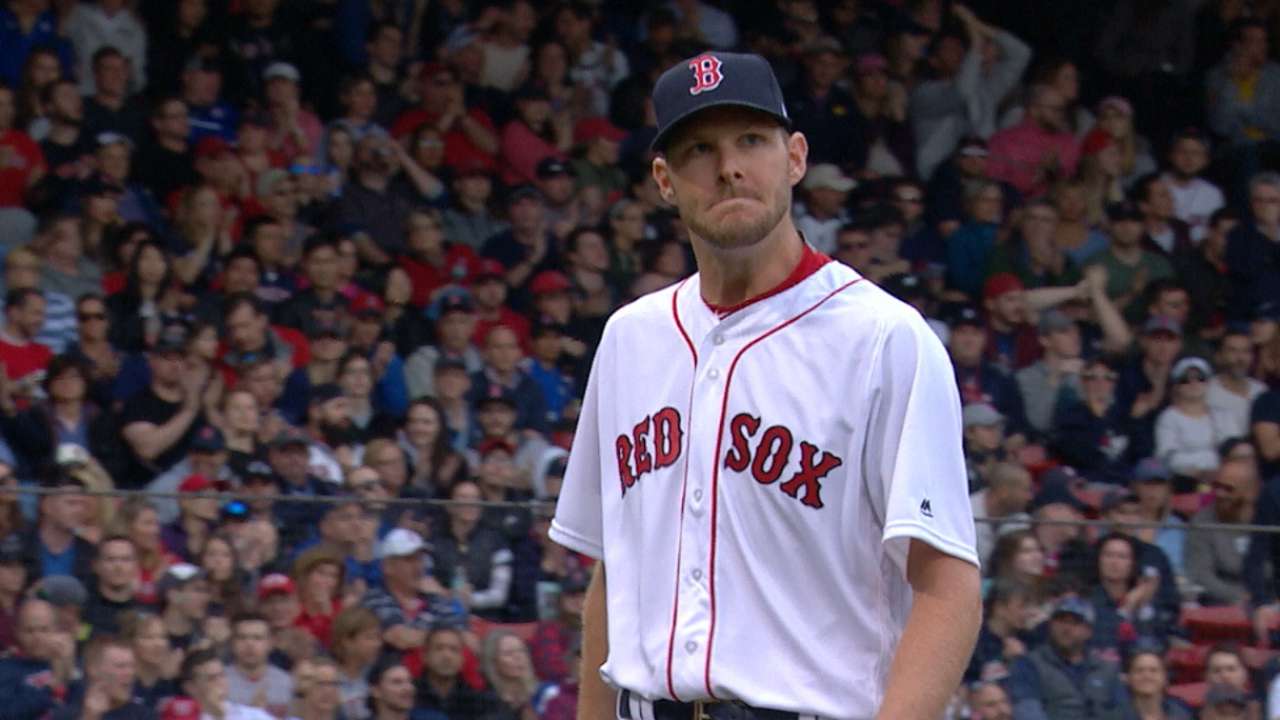 A year ago, Sale leaned more on sinkers and changeups, looking to get quicker at-bats and let his defense work. This year, there's been none of that. He's throwing his slider more often, and he's throwing his changeup as a chase pitch.
Sale is throwing his changeup a little less, but he's getting more whiffs. Batters have swung at and missed 24.3 percent of his changeups, way up from the past two years (16.4 percent last year, 19.8 percent in 2015). His usage of the pitch gives a clue that this is what he's trying to do.
Sale is throwing his changeup in two-strike counts more often than he did last year. He's throwing it to finish batters off. And it's working.
The reconfigured Sale last year was certainly intriguing -- and effective. But the new-old model is dominant in a way that is spectacular to watch.
Matthew Leach is an executive editor for MLB.com. Follow him on Twitter and read his columns. This story was not subject to the approval of Major League Baseball or its clubs.