Redbirds make big move up the Rankings
Nats, Astros hold on to top spots with Yanks also rising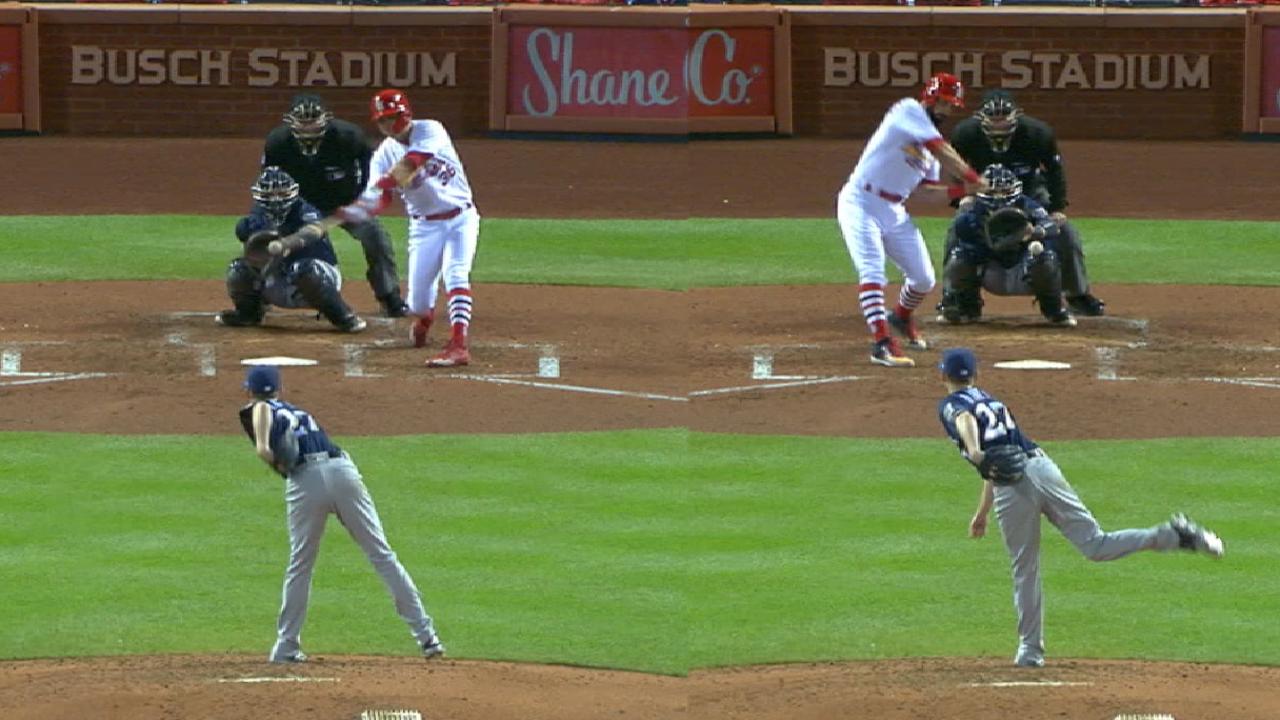 Now that May is here, it's time to start judging teams not on what they did last year or what the preseason predictions forecasted, but what they're doing now.
And that's why the Mets and Giants, both of whom will have to navigate through large chunks of the season without their aces and finished April at or near the bottom of their divisions, didn't crack the Power Rankings Top 20.
Say hello to the Rockies and D-backs, who are still perched at the top of the National League West and have so far outplayed their division opponents -- including the Dodgers.
Biggest jump: The Cardinals have rebounded nicely from a dreadful 3-9 start, winning nine of 12 games to end April with a .500 record. They improved to No. 11 in our Power Rankings, up four from No. 15. The Cardinals are not without their issues defensively and in the bullpen, but the second half of April, during which they had the second-highest batting average (.286) and on-base percentage (.352), as well as the fourth-highest slugging percentage at .472, was a vast improvement over their first two weeks. St. Louis' rotation has been fabulous of late as well -- the Cards ranked first in the NL with a 2.86 ERA from April 17-30.
Biggest drop: There wasn't a ton of movement this week. The Pirates had the biggest drop, going from No. 16 last week to 19 this week. Expecting the Pirates to contend in the NL Central without two of their best hitters -- Jung Ho Kang (legal/visa issues) and Starling Marte (performance-enhancing drug suspension) -- is probably unrealistic. Yet despite a sub-.500 April, they've had some bright moments -- they won four of eight series, and their pitching staff has the lowest road ERA in the NL at 3.00.
Power Rankings Top 5
1. Nationals (1 last week)
The Nationals have pummeled opponents in the past two weeks, outscoring them 110-60. That, of course, includes the 23 spot that they dropped on the Mets on Sunday, courtesy mostly of Anthony Rendon. The Nats offense is led by two hitters with cartoonish slashlines -- Ryan Zimmerman (.420/.458/.886) and Bryce Harper (.391/.509/.772).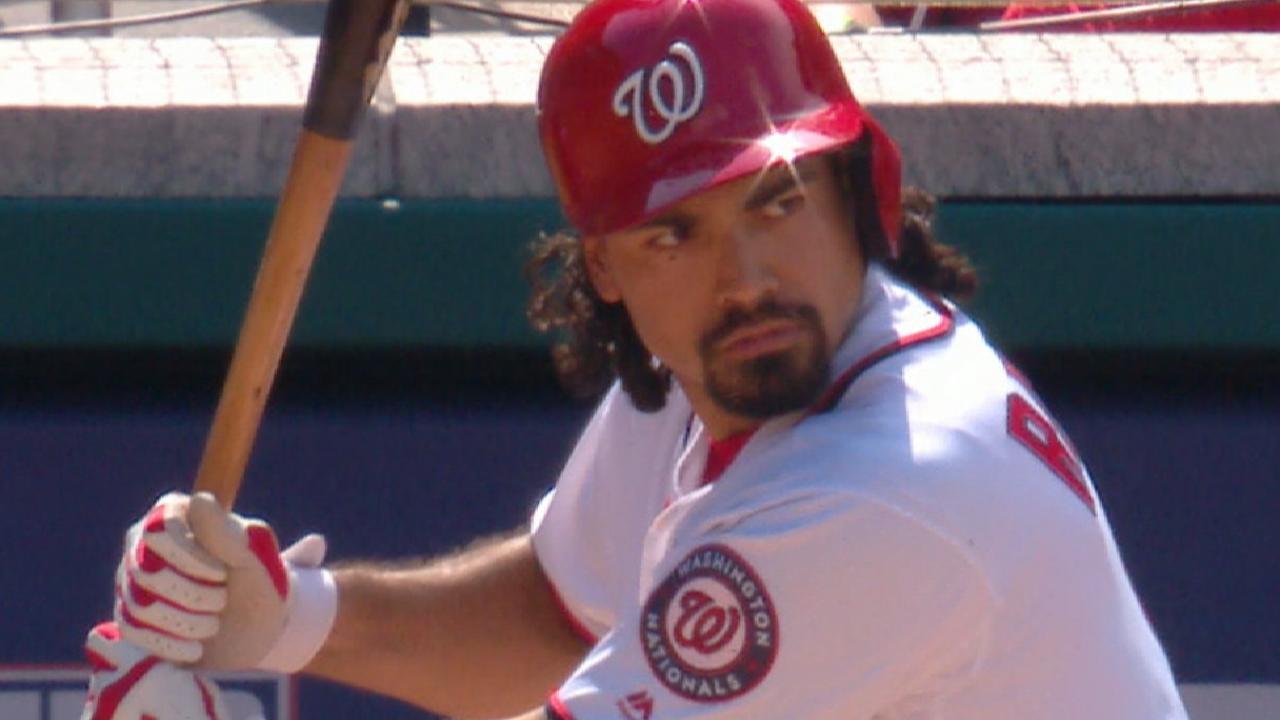 2. Astros (2)
The Astros finished April with 16 wins, their second-highest total for the month in franchise history. Dallas Keuchel is a big reason for the team's success -- he's 5-0 with a 1.21 ERA, a .164 opponents' batting average and he leads the American League with 44 2/3 innings pitched. The Astros are hitting well, too -- their .421 slugging percentage ranks them third in the AL.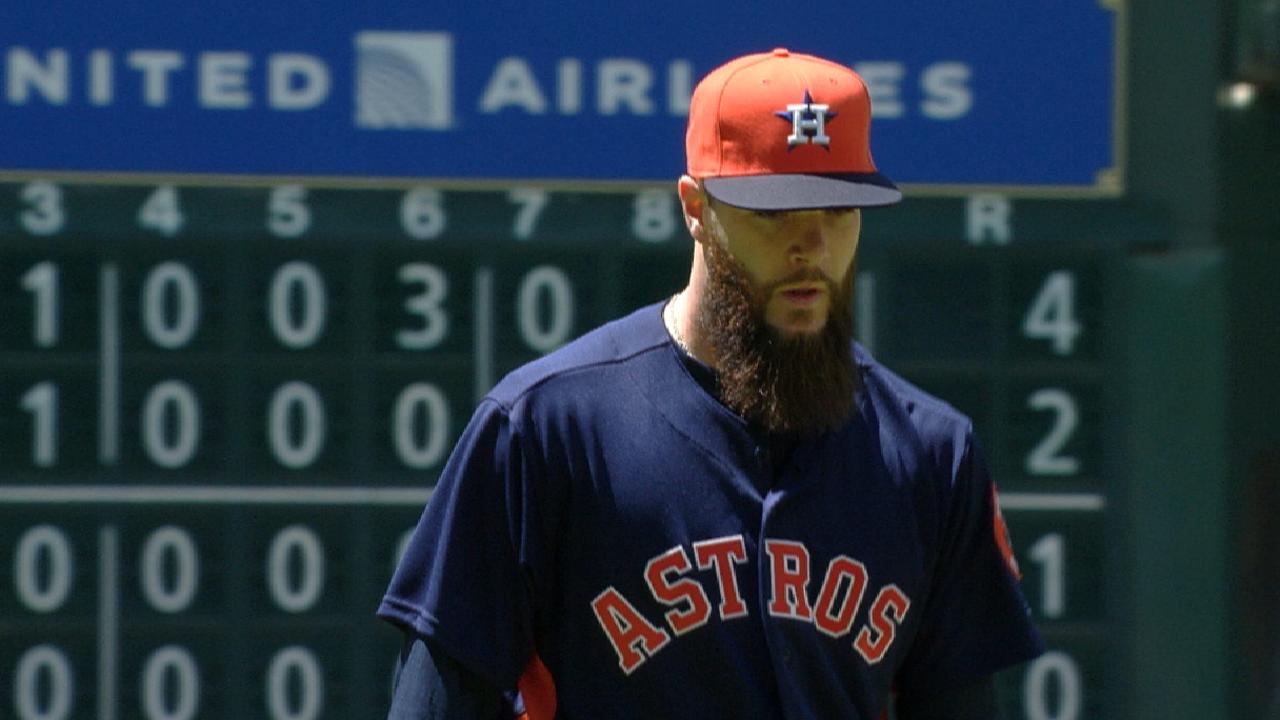 3. Cubs (3)
Chicago's 13-11 April record is considered, by Cubs standards, a "slow start," even though it was good enough for first place in the NL Central. Such is life for the defending World Series champs, who sprinted to a 17-5 record to start 2016 and barely had a hiccup for the next five months. Expectations are understandably higher for these Cubs, though it's possible they're not as loaded as last year. The starting pitching hasn't been up to par -- a cumulative 4.70 ERA is fourth-highest in the NL. The bullpen has been great, though, posting an NL-best 2.93 ERA.
4. Yankees (7)
The Yankees move into the Top 5 for the first time since 2015. Almost everything is going well for the Yankees in the early going of 2017, but what has the Bronx abuzz these days is rookie Aaron Judge, who hit 10 homers in April and leads the AL with a .724 slugging percentage while also posting an eye-popping 1.129 OPS. He is also crushing it in Statcast™, which shows him with the highest exit velocity of any hitter in baseball. Eight times he has hit balls 115 mph or harder. No one else has come close to that.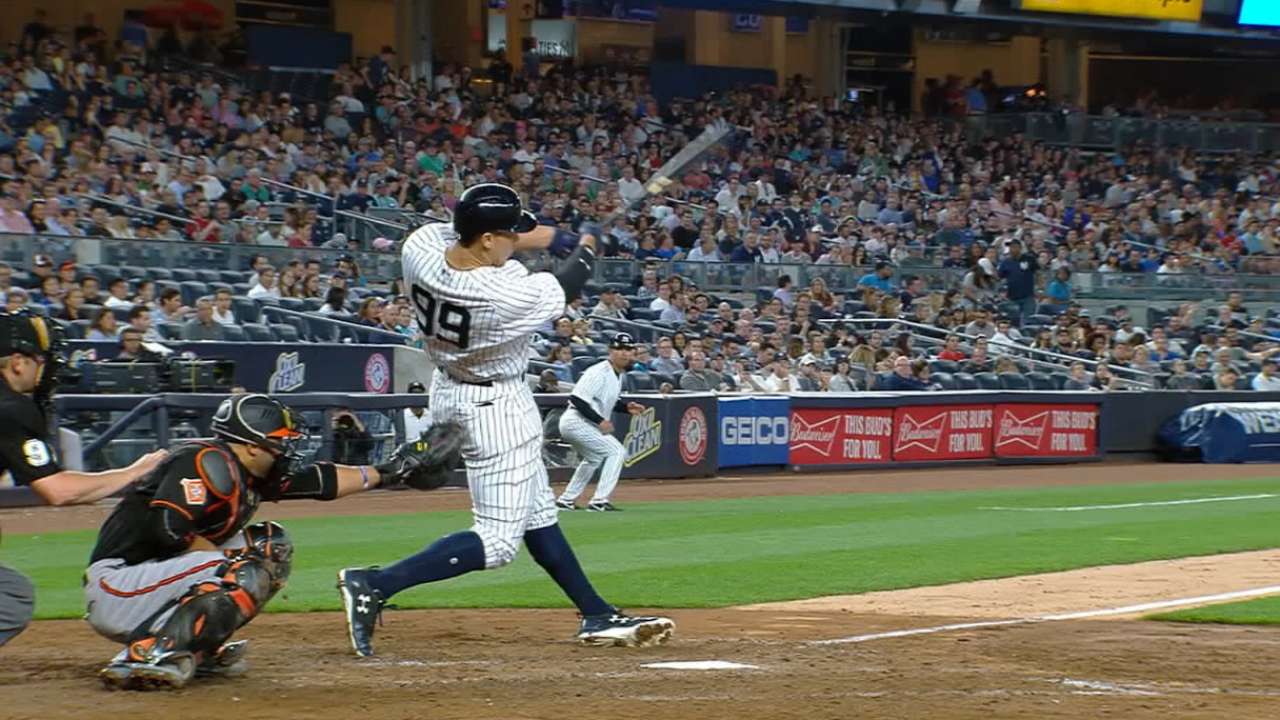 5. Indians (5)
We couldn't have predicted that the Tribe would end April with the narrowest of leads in the AL Central over the White Sox, but that's where they find themselves as baseball enters its second month. The defending AL champs may not have had quite as dominant of a start to the season as expected, but they're picking up steam, having won four series in a row over the Twins, White Sox, Astros and Mariners.
The rest of the Top 20
6. Orioles (4)
7. Red Sox (8)
8. Rockies (6)
9. Dodgers (9)
10. D-backs (11)
11. Cardinals (15)
12. Tigers (10)
13. Rangers (12)
14. Marlins (13)
15. Angels (NR)
16. Rays (17)
17. Brewers (NR)
18. White Sox (NR)
19. Pirates (16)
20. Twins (NR)
Alyson Footer is a national correspondent for MLB.com. Follow her on Twitter @alysonfooter. This story was not subject to the approval of Major League Baseball or its clubs.