Montero, wife become American citizens
CHICAGO -- After playing on Sunday night in Boston, most of the Cubs didn't settle into their beds until around 5 a.m. CT Monday. Most could sleep in until the afternoon, but Miguel Montero had a matter he's been waiting months to take care of.
The 33-year-old catcher, along with his wife, Vanessa, became an American citizen on Monday.
"I needed to be there at 9," Montero said. "I probably went to bed at 5, 5:15 and woke up around 8. Then I went to do the test and went right after to get my passport. Then after that, I came straight to the field.
"I was so tired; I think that was the key. I didn't have time to get nervous about it."
The native of Venezuela had been a resident alien of the United States for six years, but he felt it was time to become a full citizen. He worked toward that goal for eight months and studied full-time for the test over the last month.
"It's a pretty exciting moment for my family and I," he said.
His Cubs family helped as well, as Montero would run some of the questions by his teammates to see how much they knew.
"The guys here, they helped me a lot," he said. "I always practiced the test with them to see if they were capable of passing the test or not. I'll tell you, half of this team, they weren't capable of doing it."
Montero got to cap his day by playing the final two innings of the Cubs' 10-2 loss to the Phillies at first base, his first appearance there since 2004. Before that his new citizenship was announced on the Wrigley Field scoreboard, and he received a big ovation.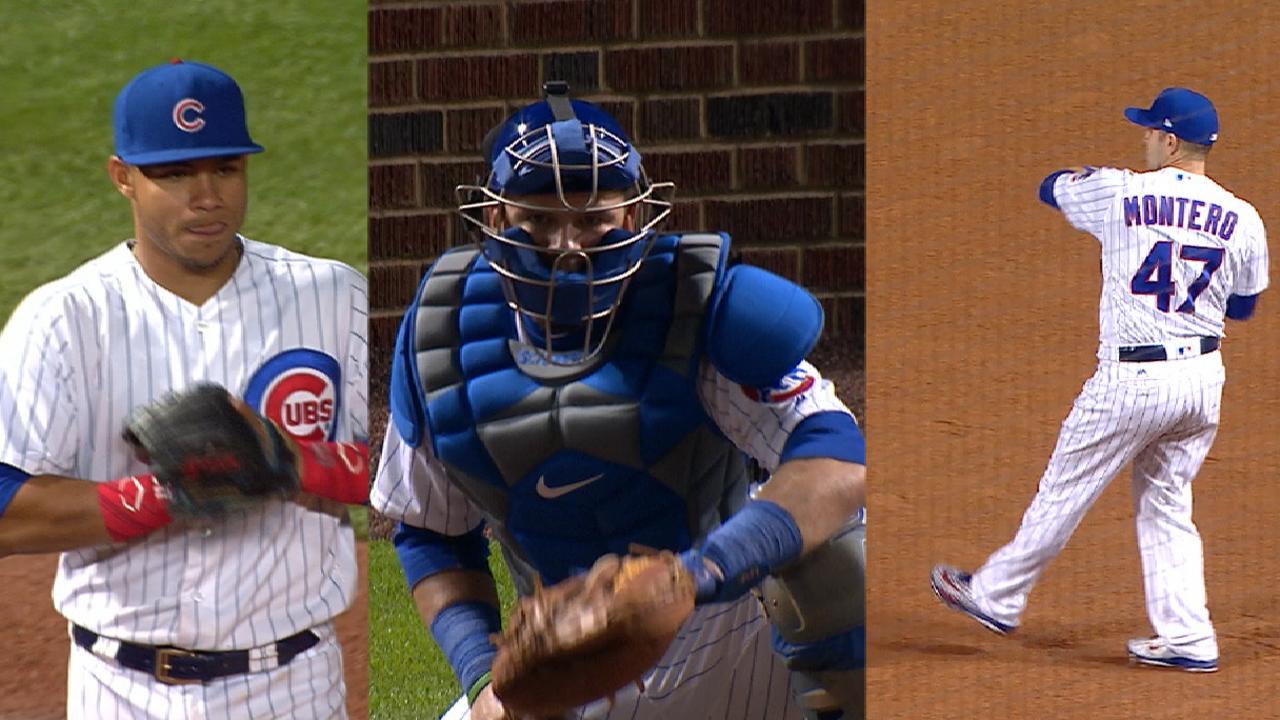 "It was great; I really appreciate it," he said of the crowd reaction. "I know they're happy for me and my family. I'm so blessed in my career and life."
John Jackson is a contributor to MLB.com based in Chicago. This story was not subject to the approval of Major League Baseball or its clubs.