Teheran battling through inconsistent starts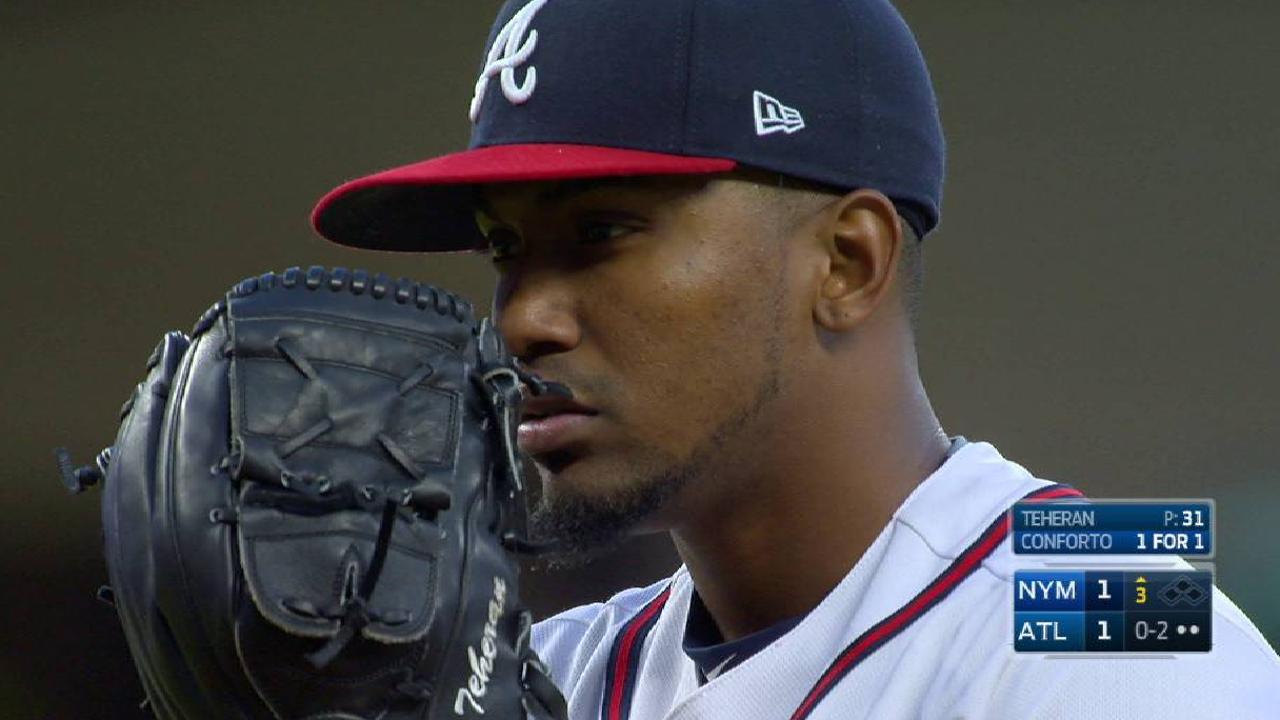 ATLANTA -- When Mike Foltynewicz's potentially strong outing evaporated courtesy of a Dansby Swanson error that was followed by Domingo Santana's decisive home run on Sunday in Milwaukee, the Braves began looking forward to Julio Teheran's attempt to extend his nearly two-year dominance against what is currently an injury-depleted Mets team.
But after being battered during a five-run fourth inning that led to a 7-5 loss to the Mets on Monday night at SunTrust Park, Teheran had to face the reality that he has not yet reintroduced himself to that consistent success he enjoyed last year. He had rebounded from a rough 2015 season and provided hope for his potential to cement his place as a legitimate frontline starter within Atlanta's rotation for many years to come.
"I've been battling my last few outings," Teheran said. "The last one was good, but the last two at home have been bad. It's part of the game. I'm just trying to keep my mind strong."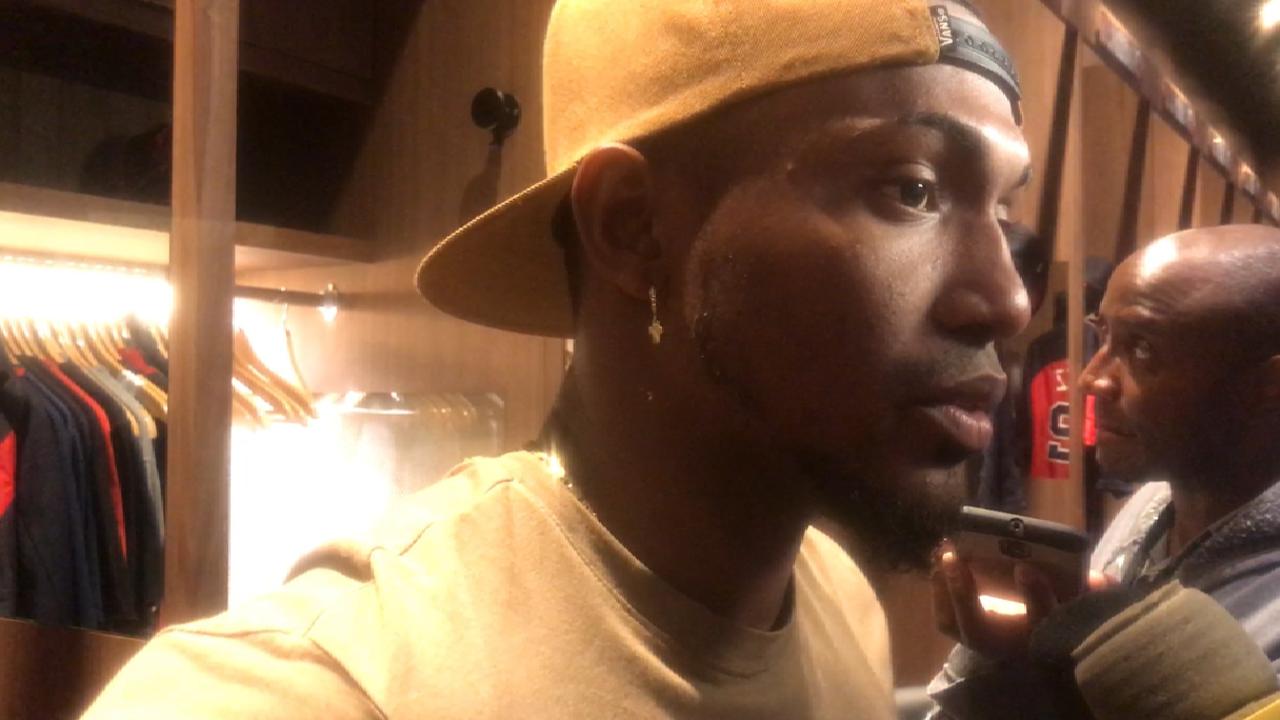 As Bartolo Colon, R.A. Dickey and Jaime Garcia serve as capable middle-of-the-rotation innings eaters, the Braves are relying heavily on Foltynewicz, who is the only member of the rotation with legitimate ace-type stuff, and Teheran, who has at least shown some potential in the past to consistently pitch to the level of a No. 2 starter.
Teheran performed like an ace on the road against the Mets on Opening Day and provided another solid performance at Citi Field last week. But while facing this same team again on Monday, the Braves right-hander was charged with six earned runs and six hits over six innings. The 4.33 ERA he's fashioned through six starts stands as tangible proof of the struggles he has encountered since allowing just two earned runs over the 19 innings completed through his first three starts.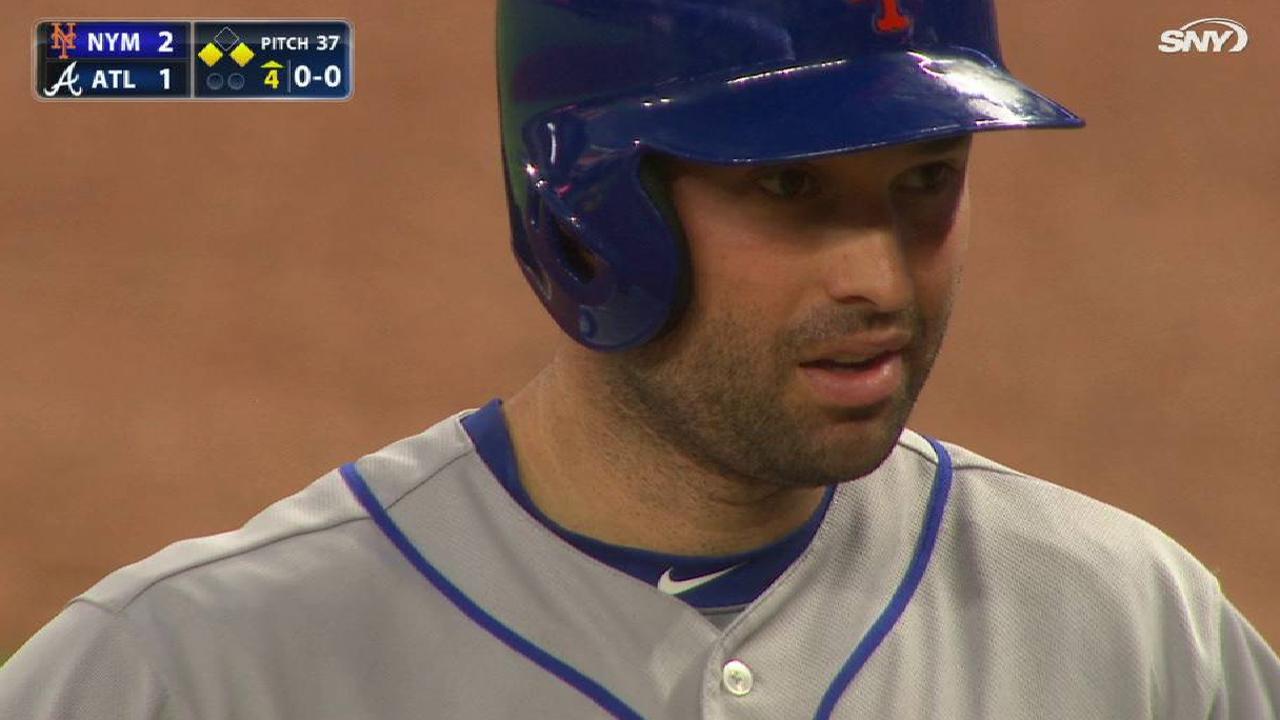 After Teheran surrendered five hits and five runs during the fourth inning of this latest outing, Braves manager Brian Snitker, Matt Kemp and other teammates chalked it up as just one bad inning. But the 26-year-old right-hander has certainly endured more than just a couple bad innings as he has allowed opponents to produce a .248 batting average and .344 on-base percentage against him this season.
Even when Teheran limited the Padres to two runs over six innings in the first game played at SunTrust Park on April 14, he had to pitch around four walks. His only other two home starts have consisted of this latest outing against the Mets and the forgettable April 19 outing against the Nationals, during which he allowed seven earned runs in just four innings.
As Teheran fashioned a 3.21 ERA over 30 starts last year, he limited opponents to a .275 OBP and issued 1.96 walks per nine innings. While issuing 18 walks through 35 1/3 innings this year, he finds himself with a 4.58 BB/9 ratio, which becomes even more troubling when you account for the fact his 6.88 strikeouts per nine innings is also down in comparison to the 7.99 K/9 mark produced in 2016.
"That's something I've been working on because I like to make people hit the ball," Teheran said in reference to the walks. "You just have to work on it and hopefully it gets better."
Mark Bowman has covered the Braves for MLB.com since 2001. This story was not subject to the approval of Major League Baseball or its clubs.