Gordon begins new month stealing 3 bases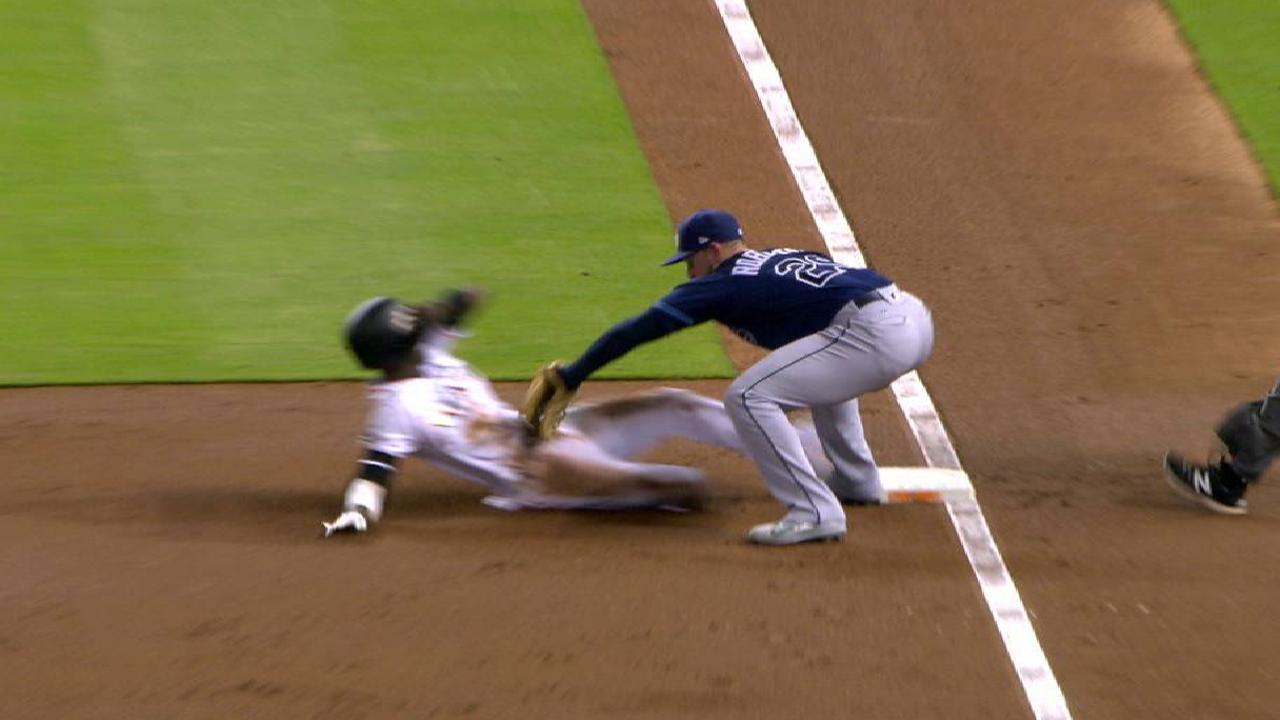 MIAMI -- When Dee Gordon gets rolling, stolen bases can come in bunches. It was just a matter of time.
Gordon swiped three bases on Monday night, and in the first inning, his speed set up Miami's first run in a 4-2 loss to the Rays at Marlins Park.
After collecting just four stolen bases in April, Gordon nearly matched that total on the first day of May.
"It's all good," Gordon said. "It was April. I'll be alright. I've had opportunities to run, and certain things happen. It's just part of it."
In the first inning, Gordon walked, swiped second and advanced to third on catcher Derek Norris' throwing error. He scored on Christian Yelich's sacrifice fly to left.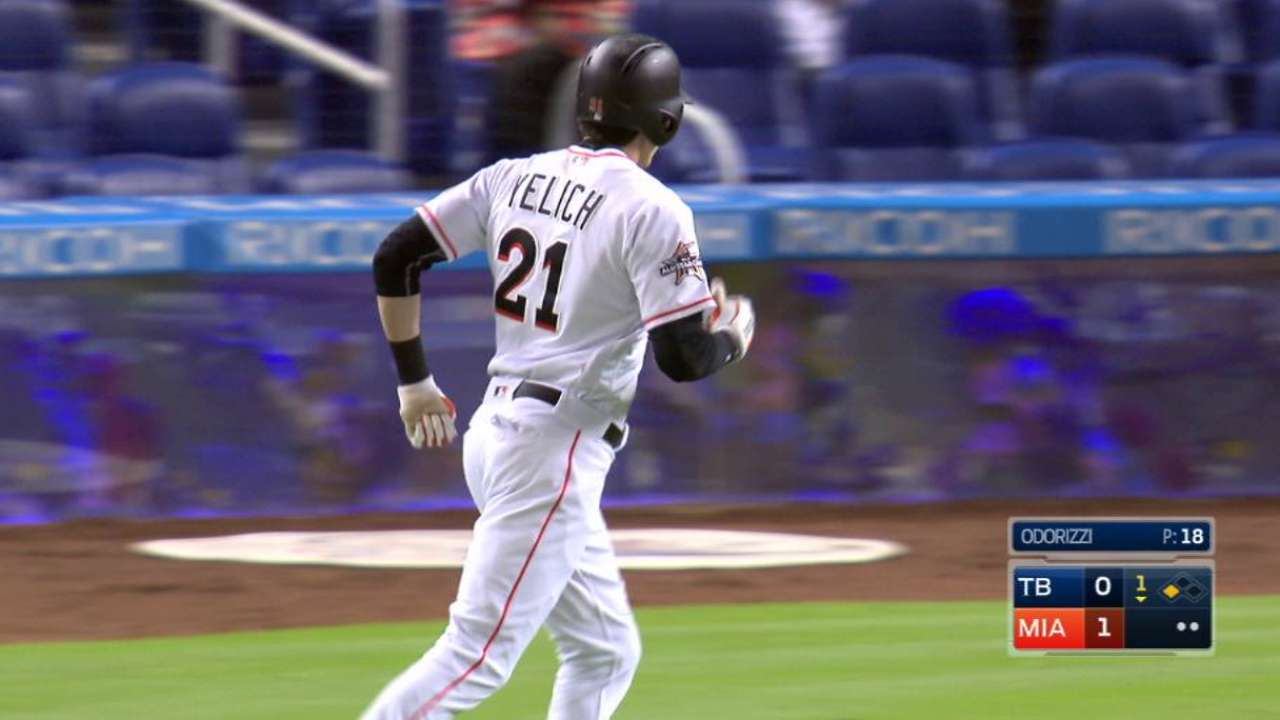 And in the eighth inning with Miami down by two, Gordon singled and stole second and third. After Martin Prado walked, he was in position to score but was stranded when Yelich grounded out.
"You want to see him on base," Marlins manager Don Mattingly said. "If he gets on, he's going to steal his share. That's the biggest thing. Out of the leadoff spot, you want a guy that's getting on. The last couple of days, he's been a guy who is getting on base. That's really what you need out of that spot."
That was an issue in April, with Gordon's slash line being .286/.314/.357.
After going 2-for-3 with a walk on Monday, Gordon improved those figures to .297/.330/.376.
"It doesn't matter if it's a walk or if it's a hit because if he's on base, he's going to cause trouble," Mattingly said. "You see that tonight. He walks in the first, gets on third, and we get a run out of that."
Gordon was the Major League stolen base champion in 2014 and '15, with 64 and 58, respectively.
"He's a guy who, when he gets on base, you know he's going to run," Rays manager Kevin Cash said. "There's not much you can do about it."
Joe Frisaro has covered the Marlins for MLB.com since 2002. Follow him on Twitter @JoeFrisaro and listen to his podcast. This story was not subject to the approval of Major League Baseball or its clubs.