Machado quiets down Fenway faithful
Third baseman homers, makes stellar defensive plays vs. Red Sox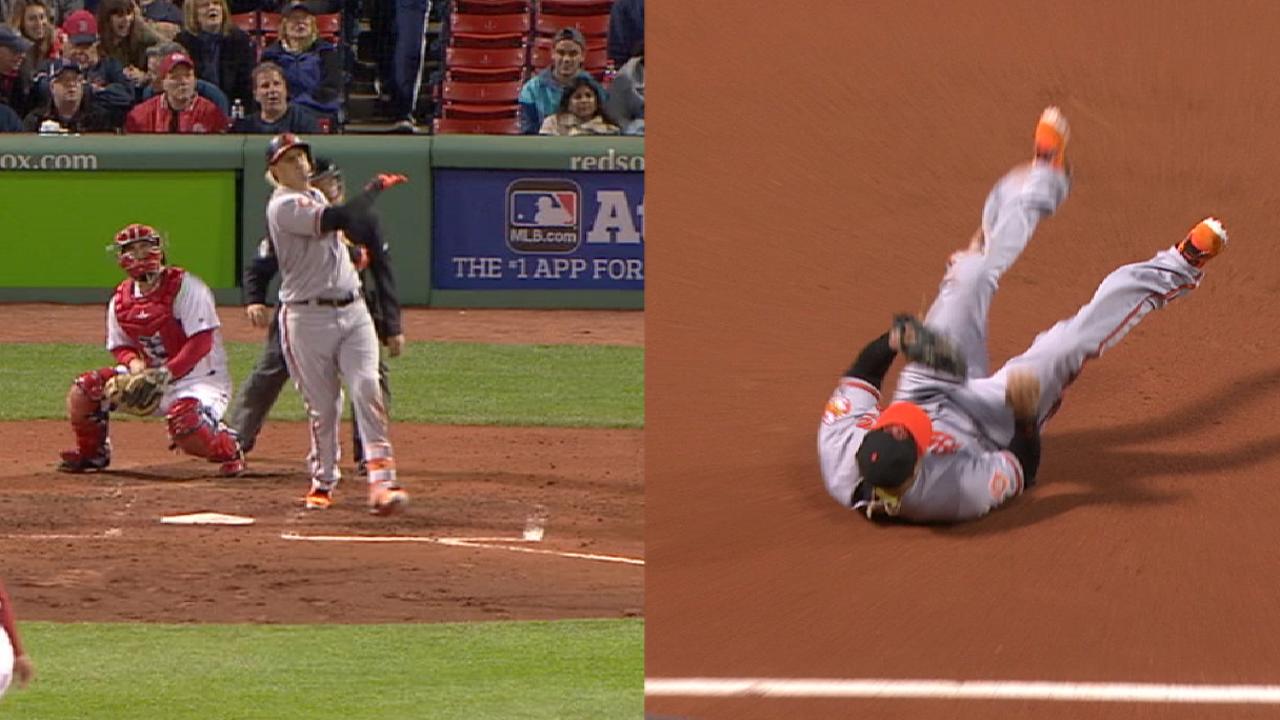 BOSTON -- As the Orioles swooped into Fenway Park for a four-game series, Manny Machado entered as public enemy No. 1 following his running into of Dustin Pedroia at second base after a hard slide on April 21st.
Though the incident had already escalated and faded, the Fenway fans were ready to let him have it, doing so from the moment he stepped into the batter's box in the first inning.
Much to the chagrin of Red Sox nation, Machado was undeterred as he led the Orioles to a 5-2 victory, flashing both leather and lumber in spectacular fashion against the Red Sox.
• Cast your Esurance All-Star ballot for Manny and other #ASGWorthy players
"That's exactly what you would expect. Certain guys don't mind that. Not that they want it, just that they don't mind it," Baltimore manager Buck Showalter said of his All-Star third baseman's handling of the crowd. "Manny's a confident guy. He's very respectful of the game and his teammates and everything that goes on. He's a historian of it.
"He knows things and he likes baseball, he likes competing and he's accountable. We were proud of him tonight."
On Monday night, this historian was seemingly writing his own page in the book of 2017.
It started in the first when he gobbled up a ball hit with a 108.2 mph exit velocity by Mookie Betts for an inning-ending double play, then followed that up with a staunch effort on a grounder by Hanley Ramirez which was coming in exactly as hard as the one previously hit, according to Statcast™.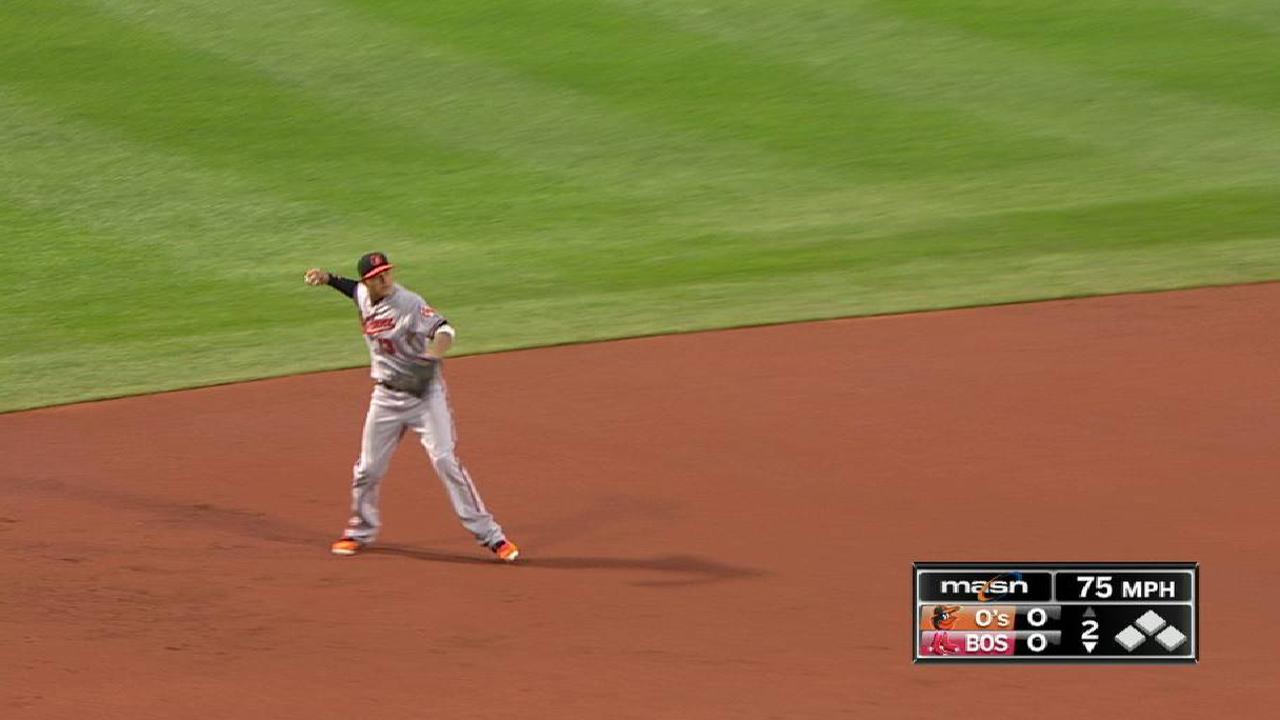 "Those balls are coming in hot," Machado said. "There were tough hops and I was just making good plays on them, just sticking the leather out there. Sometimes you get lucky and just stick the glove out there and it just sticks."
With Baltimore leading, 1-0, in the fifth inning, Boston threatened with runners on first and second and almost broke through when Xander Bogaerts smoked a ground ball, but shuffling to his left, Machado made a nice sliding grab, popped up and fired to second to end the threat.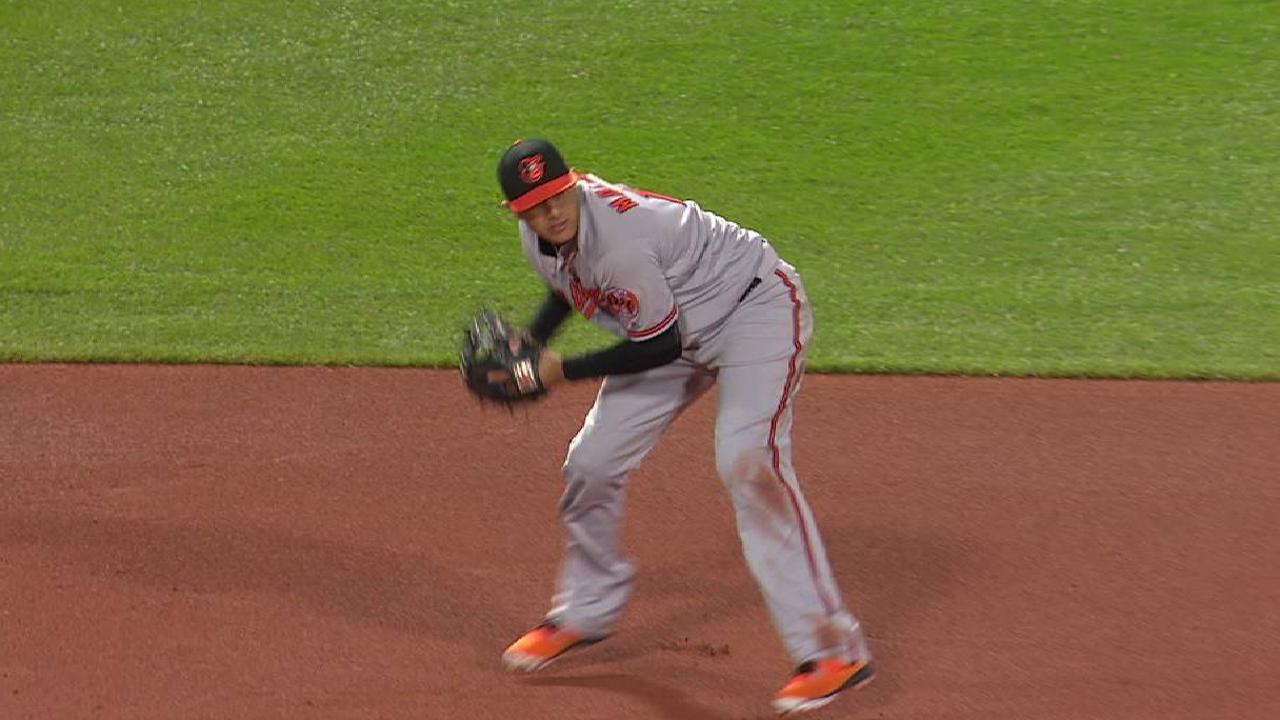 Like clockwork, up stepped Boston's latest "bad guy" in the bottom half of the same inning.
The shower of boos became louder, then grew to a crescendo after Machado took a 2-2 offering from Rick Porcello and put a 105.2 mph exit velocity on it, per Statcast™, depositing the ball over the Green Monster and on to Lansdowne Street, 420 feet away.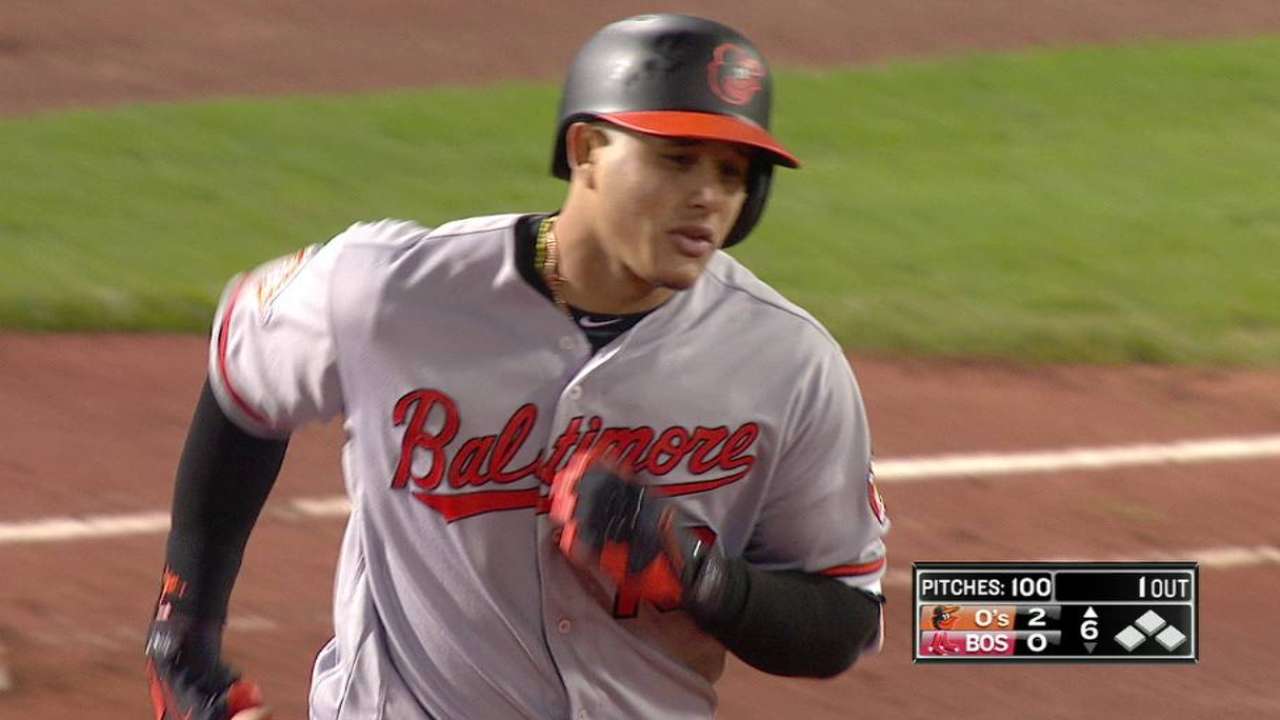 It was the fifth home run of the season for Machado who seemed to savor the blow, which put the Orioles up 3-0 at the time, as he trotted around the bases in 29.2 seconds, the second slowest home run trot of his career.
Though that would be more than enough to help the club, he had one last exclamation point to add to the night in the form of a game-ending dive on a Sandy Leon liner destined for the left field corner.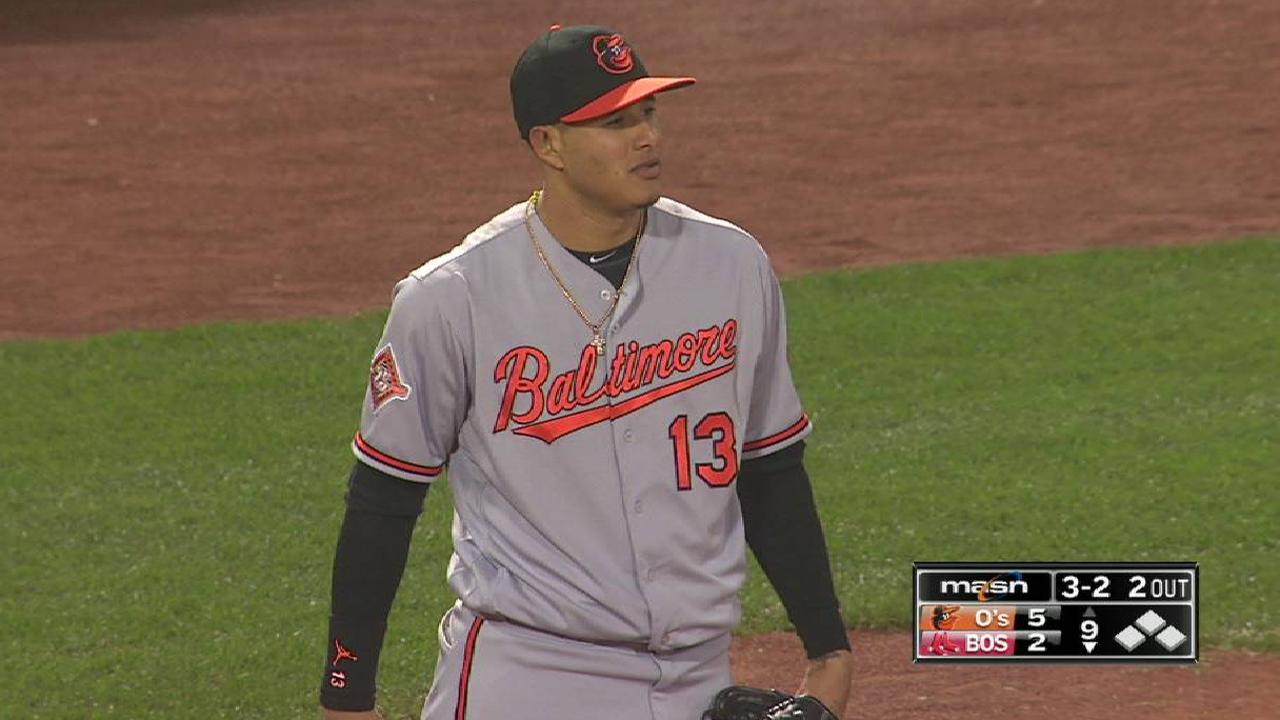 "I'd like to say that's the best defensive game I've seen Manny have, but he's had a few of those," Showalter said.
"The last one was nice," Machado said when asked what play of his he liked best on the night. "It was just the cherry on the cake."
Craig Forde is a contributor to MLB.com based in Boston. This story was not subject to the approval of Major League Baseball or its clubs.