In the bag: Royals catch break on Salvy's hit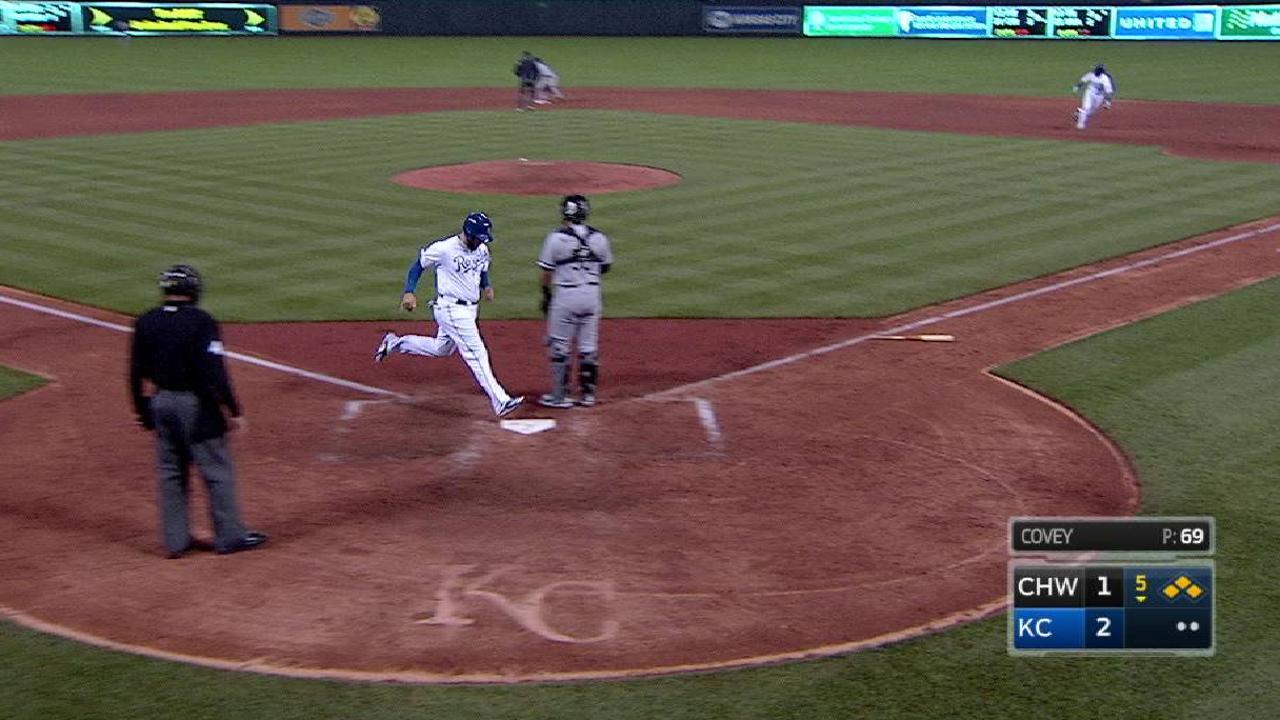 KANSAS CITY -- The Royals have been waiting all season for that one big break.
And that big break came on Monday night -- a two-run single by Salvador Perez that bounced off the third-base bag -- and helped snap a nine-game losing streak as the Royals scored a 6-1 win over the White Sox.
With the Royals clinging to a 2-1 lead in the fifth, Perez hit a one-hopper down the line with two out and the bases loaded. It seemed another excellent scoring chance was going to vanish as White Sox third baseman Todd Frazier readied to field the grounder and throw to first for the final out.
• Cast your Esurance All-Star ballot for Salvy and other #ASGWorthy players
But the ball caromed off the bag into left field, the Royals went up 4-1 and never looked back. Remarkably, it was their first hit with the bases loaded this season.
What went through Perez's mind as the ball skipped off the bag?
"Thank God! Do you know how many times we have hit the ball hard and it's been an out?" Perez said. "Nice to finally get a break."
Perez said he definitely would have been out had Frazier got a clean hop.
"Yeah, I'm not that fast," Perez said, smiling.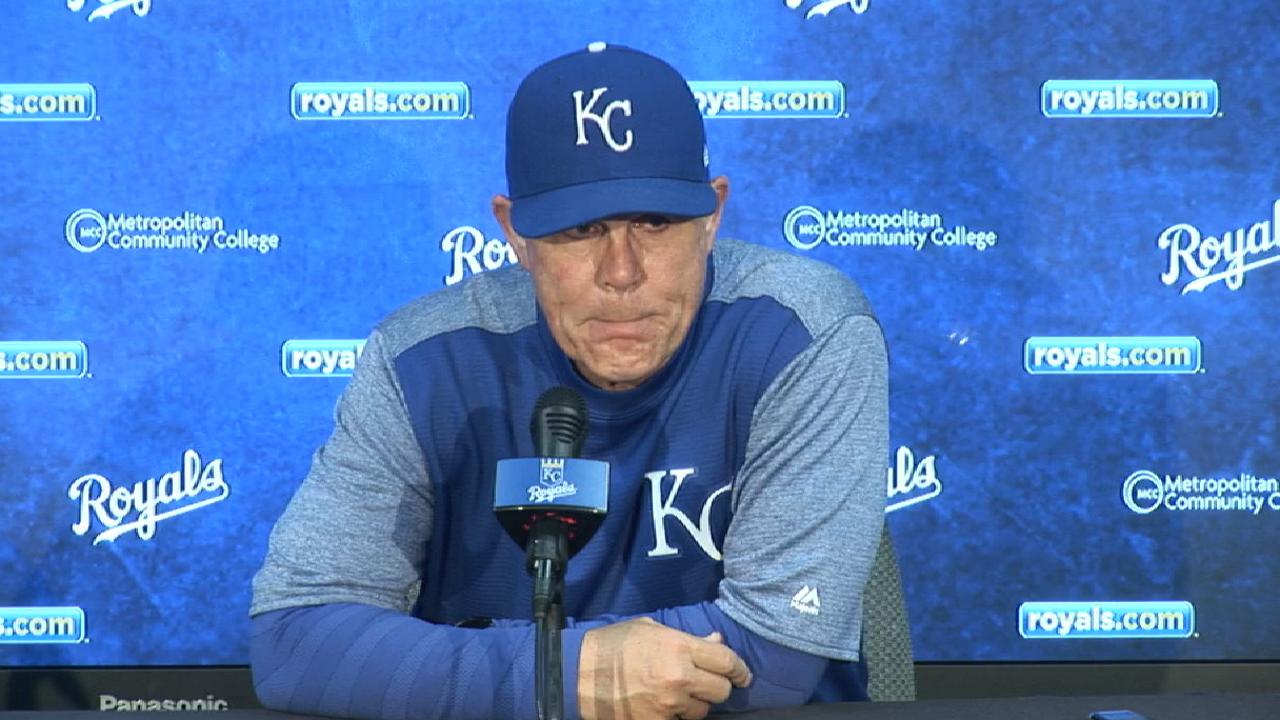 Added Royals manager Ned Yost, "Big break to give us some breathing room and we didn't have to go to the bullpen early. You're thinking it's about time. Normally it bounces over the bag and we're out of the inning, and it's still 2-1. "
And for the first time since April 19, a 2-0 win over the Giants, the Royals could shake hands after a game.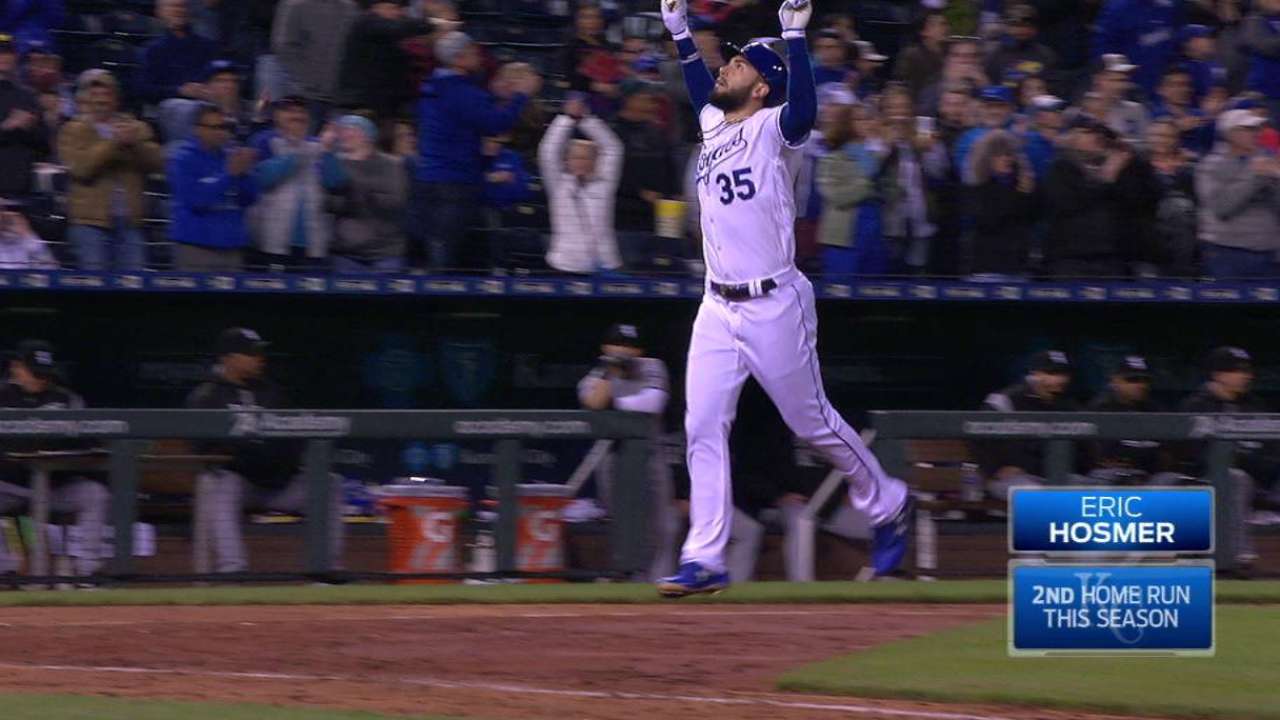 "Felt really good. It's been a while," first baseman Eric Hosmer said. "April is behind us. It was a bad month, an awful month. But we got some division opponents in May and hopefully we can gain some ground."
Perez believes the Royals can turn it around and go on a run.
"We had losing streaks in 2014 and we came back," Perez said. "All that matters is how you are at the end of the season."
Royals left-hander Jason Vargas, who got the win and now is 4-1, agreed.
"The talent on this team is no different than in 2014 when we went to the World Series or 2015 when we won it all," he said. "This team can go on a run."
Jeffrey Flanagan has covered the Royals since 1991, and for MLB.com since 2015. Follow him on Twitter @FlannyMLB. This story was not subject to the approval of Major League Baseball or its clubs.