Marisnick's return bolsters outfield depth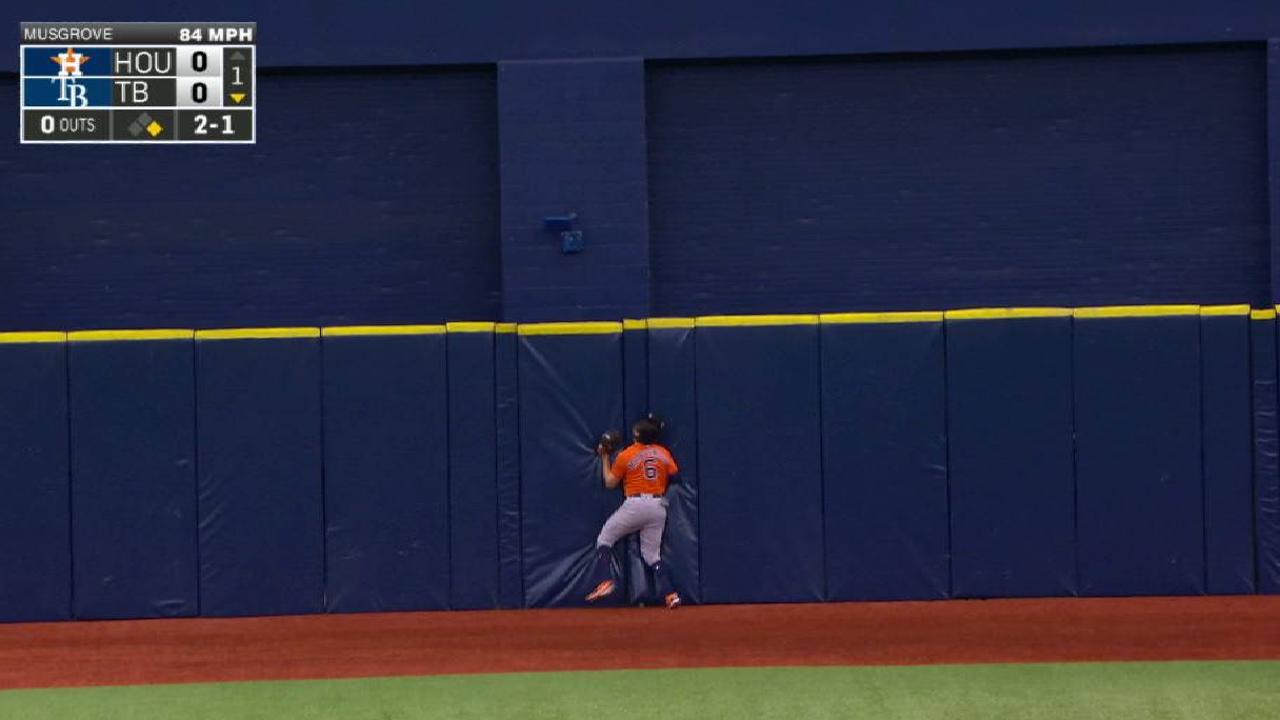 HOUSTON -- As expected, outfielder Jake Marisnick was activated from the seven-day concussion disabled list Monday, with outfielder Tony Kemp heading back to Triple-A Fresno. Marisnick suffered a concussion while making a catch and crashing into the wall April 23 against the Rays in St. Petersburg.
Marisnick, who has started seven games this year but has routinely entered in the late innings as a defensive replacement, returns to put the Astros' outfield back to its original configuration with Marisnick, Norichika Aoki, George Springer, Josh Reddick and Carlos Beltran all healthy.
It's no secret how much the Astros value Marisnick's defensive prowess and pinch-running ability, and he was swinging the bat well before getting injured. After going 0-for-1 in the Astros' 6-2 win over the Rangers on Monday, Marisnick is hitting .273 with a .545 OPS.
"He's a valuable piece for us," Astros manager A.J. Hinch said. "Off the bench, the defensive replacement, the pinch-running, he's swung the bat batter this season, so there's a right-handed component. I think he brings a lot of energy to our team. He's well-liked on this team and fits in perfectly as that extra player. I look forward to watching him play."
Without Marisnick and Springer (hamstring) for last week's series in Cleveland, the Astros had to piece together their outfield in a configuration that wasn't ideal. Reddick started all three games in Cleveland in center last week, but Hinch would rather have him on the corners with Marisnick or Springer in right.
If Aoki or Beltran starts in left, Hinch brings in Marisnick late in games and puts him in center, with Reddick in left and Springer in right in the team's best defensive lineup.
In two rehab starts on Saturday and Sunday for Double-A Corpus Christi, Marisnick was 3-for-7 with a home run. Hinch said on Sunday afternoon that Marisnick was already on his way back to Houston.
Brian McTaggart has covered the Astros since 2004, and for MLB.com since 2009. Follow @brianmctaggart on Twitter and listen to his podcast. This story was not subject to the approval of Major League Baseball or its clubs.