Stanton rooting for top Draft prospect Greene
MLBPipeline's projected No. 1 pick attends slugger's alma mater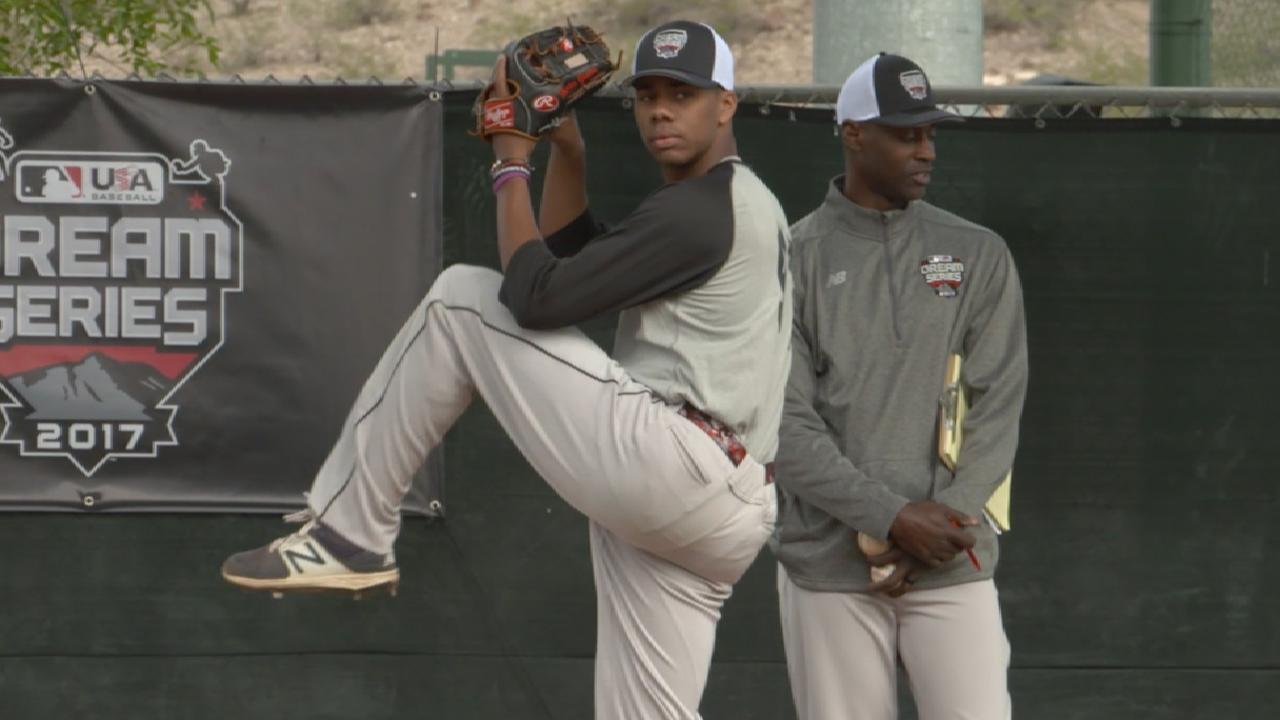 MIAMI -- Marlins right fielder Giancarlo Stanton is a three-time All-Star and one of the most feared hitters in the Majors. But the 27-year-old was never featured on the cover of Sports Illustrated during his days as a three-sport star at Notre Dame High School in Sherman Oaks, Calif.
In that regard, Hunter Greene has something over the Marlins' star outfielder. Greene is the latest Notre Dame High School prep sensation, and a candidate to be the first overall pick in the 2017 MLB Draft.
Greene, rated by MLBPipeline.com as the No. 1 prospect, is garnering plenty of attention, including being featured in SI. Committed to UCLA, Greene is listed as a right-hander and shortstop.
"He beat me to it, I couldn't get it in high school," Stanton said. "He's a baller, though. Hopefully he goes one/one."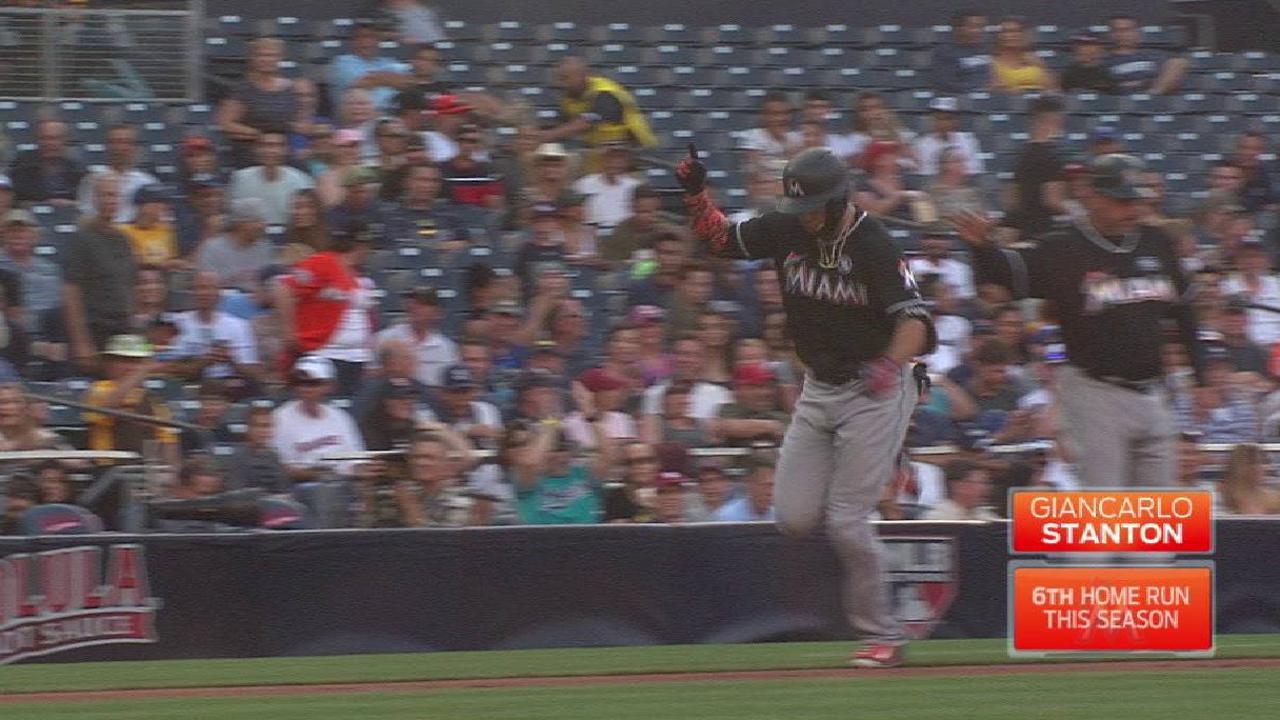 Stanton graduated from the same high school in 2007, and the Marlins selected him in the second round.
An all-around athlete, Stanton starred in football and basketball, turning down a football opportunity at the University of Southern California.
A decade later, there is plenty of talk that Greene will be the first overall pick by the Twins on June 12.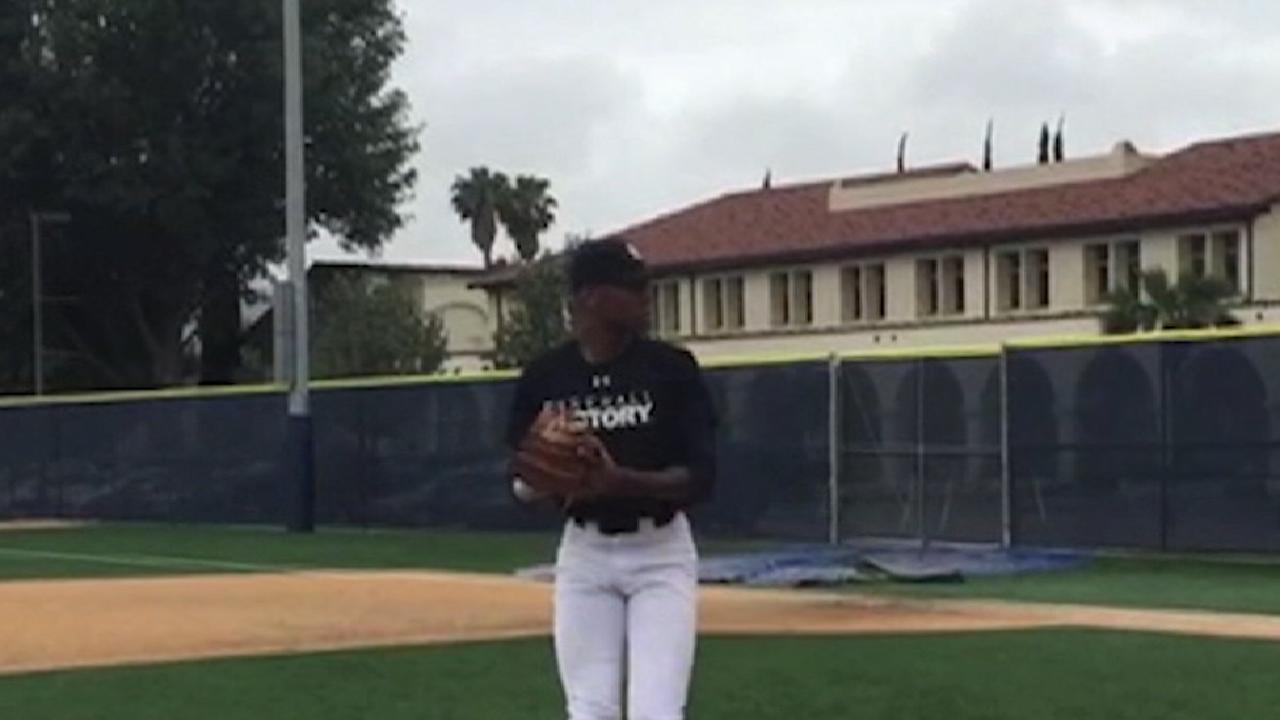 "We did have one other guy in like the '60s to go one/one, but it would be cool," Stanton said.
In 1968, shortstop Tim Foli was a Notre Dame High School product, taken first overall by the Mets.
Stanton continues to support his high school, making various donations. He feels an obligation to give back.
"They taught me a lot," Stanton said. "Not only the baseball program, but the football and basketball, too. Just as a person, a competitor. They taught me a lot. I appreciate them. I always go back and support them."
Since Stanton left high school, the athletic programs have enjoyed success.
"They got cooler, better jerseys," Stanton said. "State champs once I left. Lights on the field, everything upgraded since I left."
Joe Frisaro has covered the Marlins for MLB.com since 2002. Follow him on Twitter @JoeFrisaro and listen to his podcast. This story was not subject to the approval of Major League Baseball or its clubs.