With bats rollin', Brewers stress run prevention
ST. LOUIS -- The offense carried the Brewers through April. Now manager Craig Counsell wants to see improvement in the area of run prevention as his team moves into May.
Monday's 7-5 win over the Cardinals in 10 innings represented a better start to the month for Milwaukee's "RUN PREVENTION UNIT" -- to quote the all-caps lettering on T-shirts worn by Brewers players during the Counsell era -- than the final score might have suggested. The phrase reflects the third-year manager's effort to eliminate the notion that pitching and defense are separate entities.
"They go hand in hand," Counsell said. "That's the whole point of that concept. Defense changes pitching. It's going to change how we look at pitching. It's connected to pitching. Very connected."
For 10 innings Monday, the connection was a positive one. Milwaukee defenders made a slew of pretty plays for starter Zach Davies and four relievers, giving the Brewers a series-opening win on a night they were outhit, 13-11.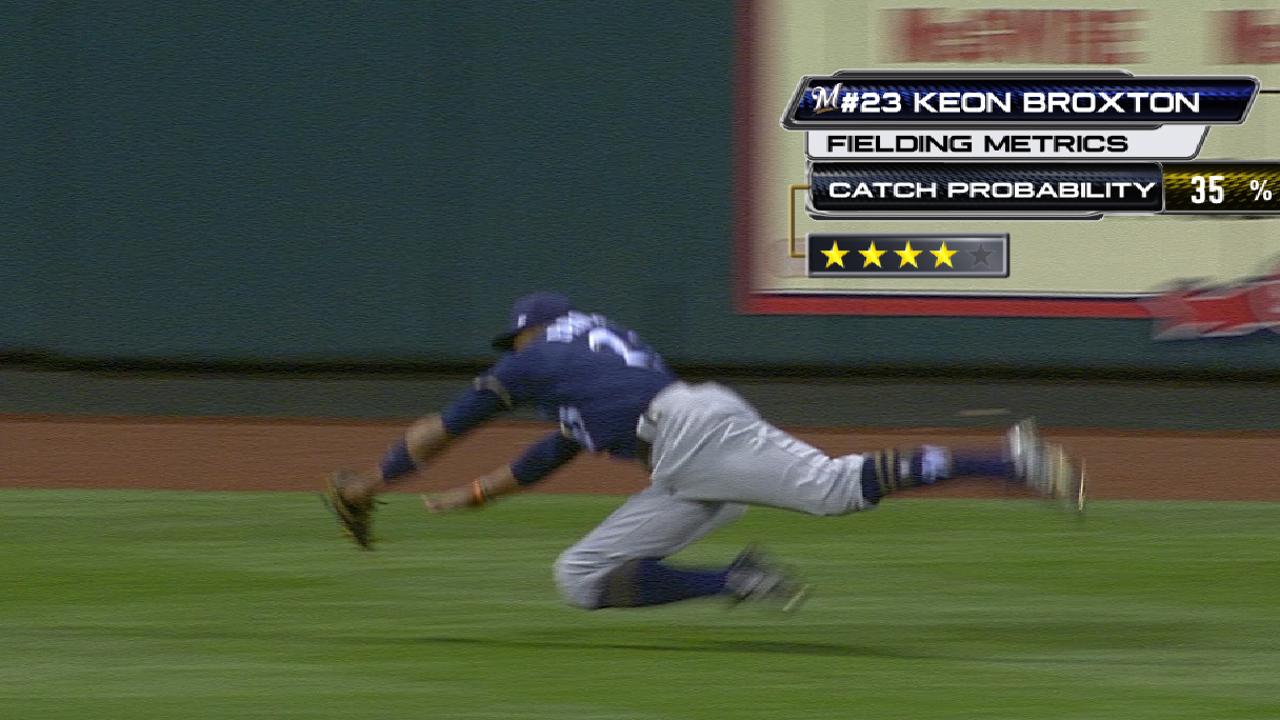 Center fielder Keon Broxton dove for a drive to the gap to complete "a huge play," Counsell said, in the third inning. Middle infielders Jonathan Villar and Orlando Arcia figured in four double plays, three of the 4-6-3 variety and another in the seventh in which Villar snared a line drive and threw to first to double up a runner.
"It's always nice when you turn your back and every play is made," said Davies, whose damage was limited to two solo home runs in five innings despite walking two batters and allowing five other Cardinals hits.
In the sixth with Carlos Torres on to pitch, Arcia turned in another gem. He alertly noticed Kolten Wong slip after rounding third and initiated an inning-ending rundown.
"That inning could have kept going for them, so a huge play right there," said third baseman Travis Shaw, who was part of that rundown before belting a winning three-run home run in the 10th.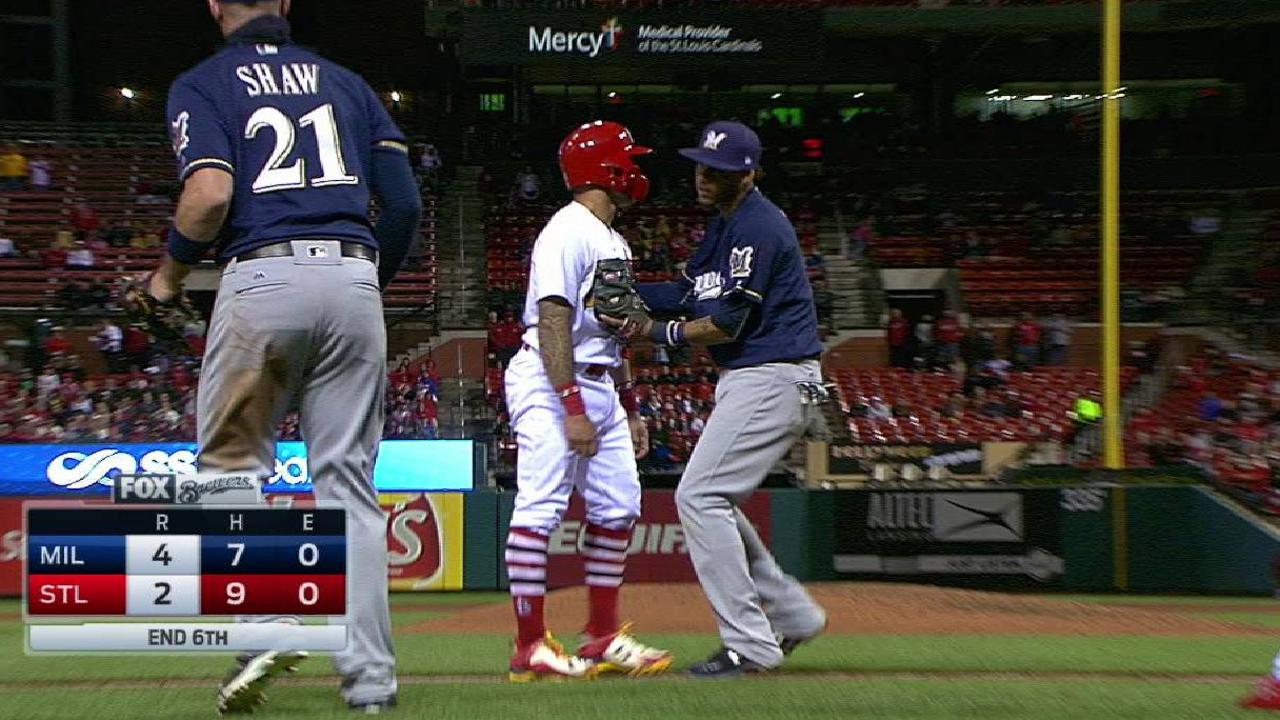 It was exactly the sort of thing Counsell wants to see more of in the season's second month.
"Arcia made a nice play on the throw [in from the outfield], which kind of goes unnoticed," Counsell said. "It was a tough hop that he makes the play, and then he collected himself. He's so good out there with his instincts. He really slowed the play down, I thought."
Too often that did not happen in April. The Brewers led the Major Leagues with 24 errors in the opening month, one factor in pitchers combining to surrender 4.96 runs per game, fourth-most of the 30 teams. It's an issue Counsell and his coaches wrestled with last season, too, when the Brewers were charged with an MLB-worst 136 errors.
It was not all on the defenders in April, however. Brewers pitchers ranked 29th in the opening month with a 1.45 WHIP, and only three teams walked more batters.
Those numbers help explain how the Brewers ranked fourth in the Majors in scoring 5.19 runs per game and led at some point in 24 of 26 games, yet went 13-13 in April.
"Like I say, if we put our glove on the ball, you want to try to get outs," Counsell said.
Adam McCalvy has covered the Brewers for MLB.com since 2001. Follow him on Twitter @AdamMcCalvy, like him on Facebook and listen to his podcast This story was not subject to the approval of Major League Baseball or its clubs.