MLB.com Columnist
Tracy Ringolsby
Reynolds flourishes in everyday role for Rockies
First baseman's breakout April allows club to utilize Desmond's versatility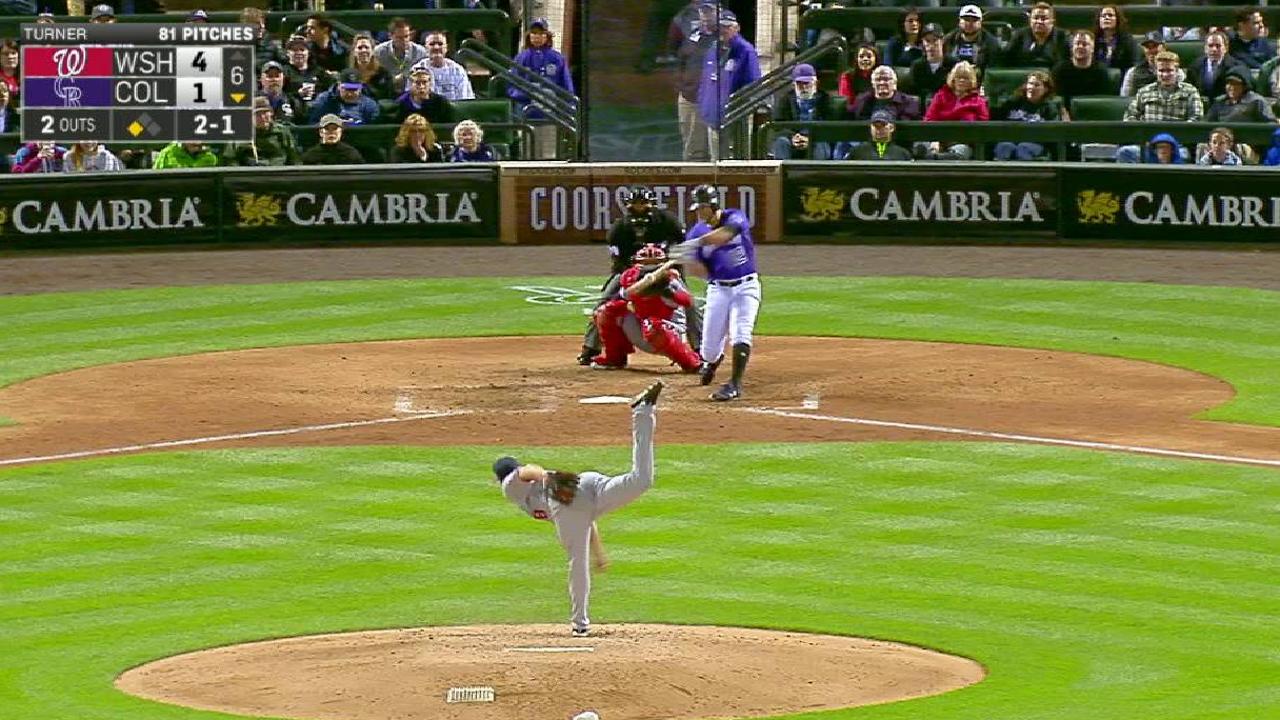 Mark Reynolds got hung up in a free-agent market in which the supply of first basemen dwarfed the demand.
After turning down an early offer to re-sign with the Rockies, Reynolds found himself sitting at home at the end of January still waiting for a proposal other than the $3 million offer he received from a team in Korea.
"I have three little boys, and I'm not taking them all over the world," he said. "It's not all about the money. It's about being somewhere I'm comfortable, and being able to compete and win. As long as I had a chance to make [a big league] squad I was going to stay over here and work."
Finally, the offer came. Colorado, where he played last season, was one of a handful of teams to offer Reynolds a Minor League deal and an invite to camp.
Even though the Rockies already had signed versatile Ian Desmond to a five-year, $70 million deal, and made it clear he was going to move to first base, Reynolds decided to take a shot.
It paid off -- for Reynolds and Colorado.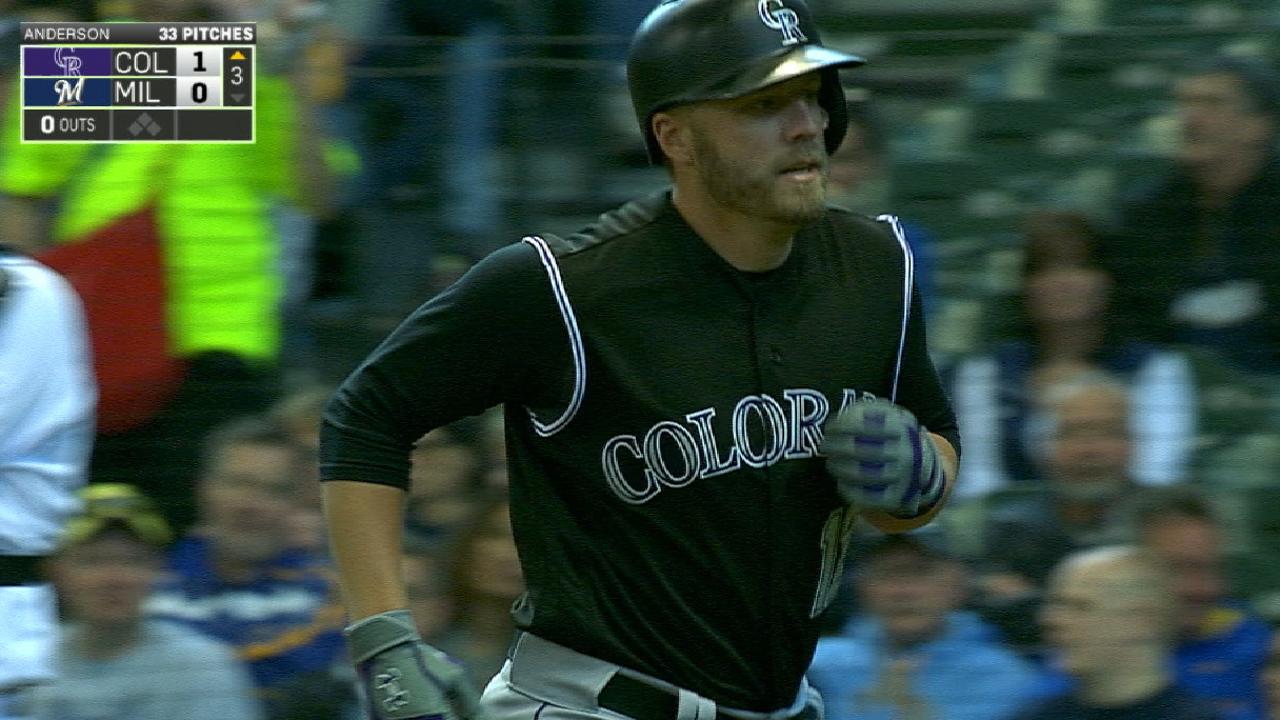 OK, Reynolds is making $1.5 million, well below the deals that went to such players as Edwin Encarnacion (three years, $60 million from the Indians), Mark Trumbo (three years, $37.5 million from the Orioles) and Brandon Moss (two years, $12 million from the Royals), and even the one-year deals Mike Napoli signed with the Rangers ($8.5 million) and Chris Carter received from the Yankees ($3.5 million).
But Reynolds is not complaining. He got an opportunity -- Desmond sustained a broken hand during Spring Training and was on the disabled list until Sunday -- and he has taken advantage of it. Reynolds is a key part of the Rockies -- a team that entered May in first place in the National League West, having compiled the third best April record (16-10) in franchise history for a season unimpacted by a players' strike.
And Colorado isn't complaining.
Desmond came off the disabled list Sunday, and immediately got the call in left field, a position he learned to play a year ago with the Rangers. He will assuredly get some time at first base, a position he did spend the offseason and spring learning to play.
And Desmond would seem a cinch to get in some time at shortstop if for no reason other than to give Trevor Story a break from a first-month struggle that could be traced to self-created pressure to duplicate last year's eye-opening big league debut.
The Rockies, after all, found Desmond the most attractive free-agent possibility at first base not because he was a prototypical first baseman. Just the opposite. They liked him because they saw his athletic versatility, felt it would give them roster flexibility over time, and envisioned him as a Ben Zobrist-type player with a high upside on the offensive side.
And Reynolds? Well, they knew from last year he was an upper-echelon defensive first baseman with legit power.
And Reynolds didn't hide the fact that Desmond or not he wanted to return to Colorado, looking for some stability in a career that a year ago saw the Rockies become his seventh team in seven seasons.
"It had been a long time since I had been on the same team two years in a row," Reynolds said. "I wanted to be here. I know the guys in this clubhouse, the trainers, front-office people. When I got the chance it was up to me to make it tough for [manager] Buddy [Black] to get me out of the lineup."
So far Reynolds has been more than Colorado could have hoped.
Yes, there are five more months to the season, but in an opening month in which the Rockies' offense never took hold, Reynolds was a much-needed lift. He hit .298, second among players on the team with at least 50 plate appearances to Tony Wolters (.360).
Reynolds also was second on Colorado and fifth in the NL with 23 RBIs, tops on the Rockies and tied for fifth in the NL with eight home runs, and second on the Rox, 17th in the NL with a .968 OPS.
Reynolds was confident about returning to Colorado, even if it was going to be in a part-time role.
"I felt I had a better chance making the string because I knew the people here, and they knew me," he said.
It's worked out even better. So much better that Reynolds, without hesitation, welcomed the activation of Desmond from the disabled list.
"Des is going to contribute to this team more than first base," Reynolds said. "He's an All-Star outfielder. He's an All-Star shortstop. It's tough to make All-Star teams at multiple positions, infield and outfield. He's done that because he is a good athlete."
Reynolds, however, isn't bad, either. He reaffirmed that in the opening month of the season.
And the Rockies aren't complaining. They were planning on Desmond becoming the versatile veteran on the roster at some point in his five-year contract. It just happened sooner than anticipated.
Tracy Ringolsby is a columnist for MLB.com. This story was not subject to the approval of Major League Baseball or its clubs.