Inbox: Who has surprised most in Seattle?
Mariners beat reporter Greg Johns answers fans' questions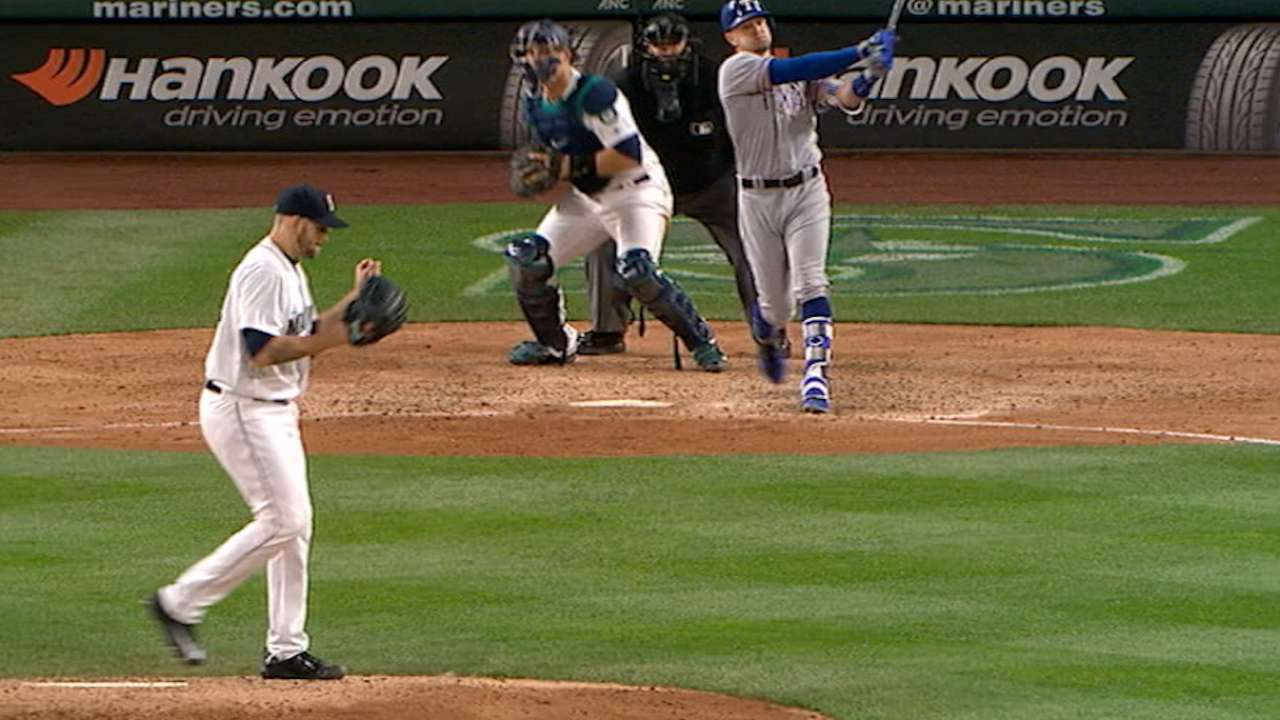 What have been the best and worst surprises for the Mariners so far?
-- George S., Pasco, Wash.
The most pleasant surprises to me have been just how well Mitch Haniger was playing before he strained his oblique, how much Taylor Motter has been able to contribute as a super-utility guy and how dominant James Paxton has been. And it's not a total surprise, but Jean Segura certainly has lived up to expectations. He's a very professional hitter and a huge improvement at the top of the order.
• Cast your Esurance All-Star ballot for Segura and other #ASGWorthy players
On the downside, I was certainly surprised to see Leonys Martin fall off the Mariners' map so quickly. And while both have played well, I never would have guessed Ben Gamel and Guillermo Heredia would be the starting corner outfielders a month into the season. But probably the biggest surprise is seeing the Mariners enter May ranked 29th out of 30 teams in ERA at 4.71. They need to pitch a whole lot better if they want to get overcome their 11-15 start.
• Submit a question to the Mariners Inbox
What is the plan with Daniel Vogelbach? He's not getting very consistent playing time.
-- K.J., Seattle
The rookie is going to need to show he can hit Major League pitching in order to get more chances. The opportunity is certainly there, since Danny Valencia hasn't produced offensively in his first month at first base, but Valencia is superior defensively. So until Vogelbach settles in and shows some of the plate discipline and power he produced at Triple-A Tacoma, I suspect the first-base duties will go more to Motter and Valencia.
Mike Zunino has more than 1,300 plate appearances at the Major League level. He's played in parts of five MLB seasons. Do you see anything that gives you confidence that he will figure out how to hit at this level?
-- Ron C., Carmel, Ind.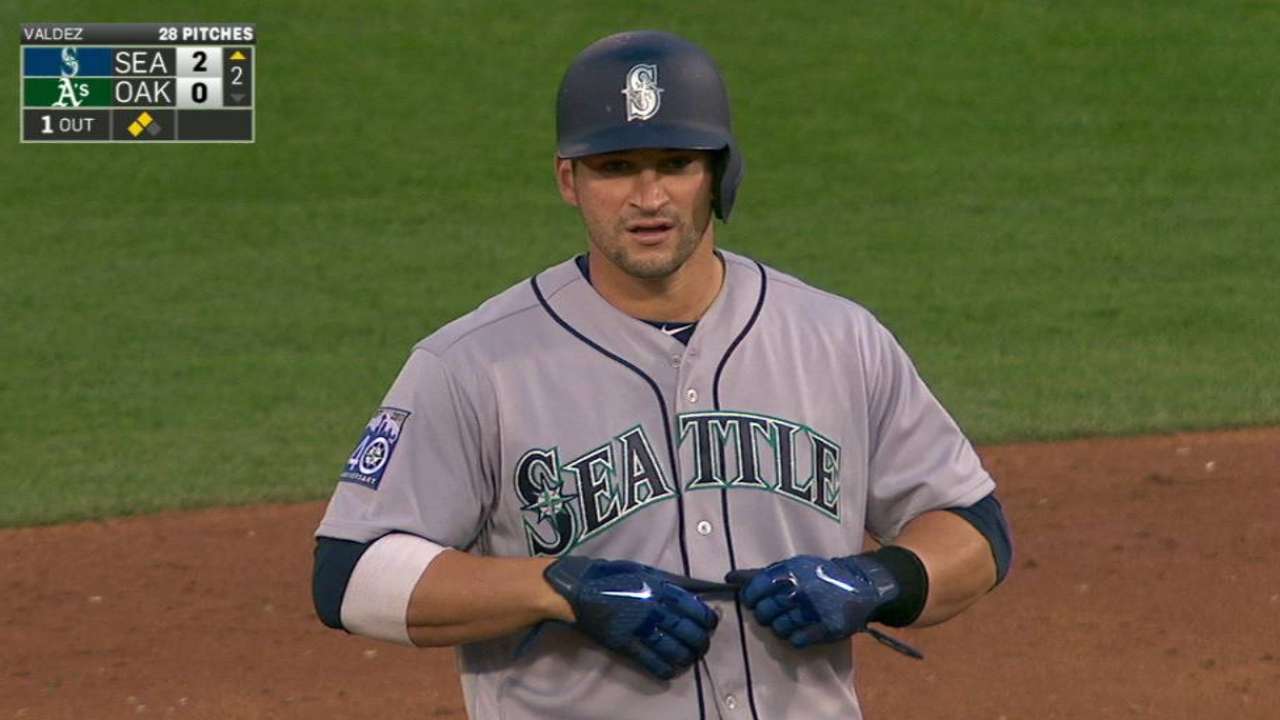 We've seen Zunino hit with more power than he's shown so far this season, so it's certainly fair to expect his slugging percentage to climb. I know the numbers aren't pretty, but a year ago, he improved his on-base percentage from .230 to .318 and his slugging from .300 to .470 when he shrunk the strike zone down, took more walks and drove the ball with authority. He needs to get back to that, and I think he'll be given time to do so because of his value behind the plate and the lack of viable options in the system.
When (exactly) will Felix Hernandez pitch his second perfect game? I need to be there.
-- Phil B., Seattle
That's a very optimistic question! The immediate concern, obviously, is just when will Hernandez pitch at all? Hernandez is recovering from bursitis in his right shoulder that is expected to sideline him about a month, and in all seriousness, he'll need to pitch much better when he gets back if he's going to be a dominant No. 1-type pitcher again.
Even before his injury, Hernandez was throwing more strikes than at any point in his career at 68.1 percent, but he was also giving up by far the most hits (13.2 per nine innings), which ranks 106nd out of the 108 qualified starters in the Majors at this point. So while his walks are down, his hits are way up. That's not a perfect situation.
Will we see D.J. Peterson at all this year?
-- Joe T., Springfield, Va.
I'd have thought that was a long shot coming into the season, but the struggles of Valencia and Vogelbach could certainly open that door if Peterson -- the club's No. 10 prospect, according to MLBPipeline.com -- continues heating up at Tacoma. Due to a slow start, his numbers through 21 games aren't that impressive: .243/.309/.405. But he's hit .280 with all three of his homers over the last 12 games, so the 2014 first-round Draft pick could be next in line if things don't improve soon in Seattle.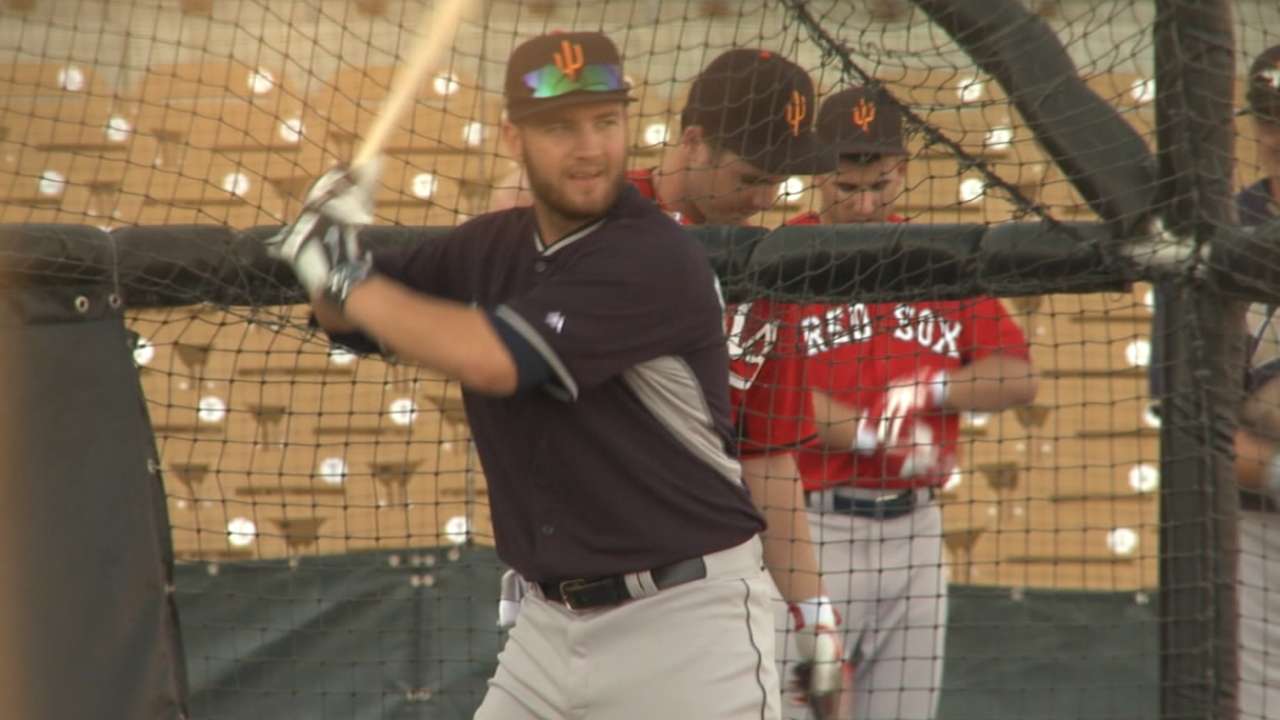 Can we expect more changes in the bullpen soon?
-- Frank L., Lynnwood, Wash.
That's a pretty safe assumption, given the continued struggles. But Steve Cishek may need a little more time to get squared away as he returns from hip surgery and Dan Altavilla ideally would be given a little more opportunity to get on track after walking two and allowing a hit in his third Tacoma outing on Sunday. Veteran Jean Machi has pitched very well for Tacoma, but he'd need to be added to the 40-man roster if the Mariners decide to give Cishek and Altavilla more time.
Greg Johns has covered the Mariners since 1997, and for MLB.com since 2011. Follow him on Twitter @GregJohnsMLB and listen to his podcast. This story was not subject to the approval of Major League Baseball or its clubs.