MLB.com Columnist
Fred Zinkie
Fantasy411: Zinkie answers Week 5 questions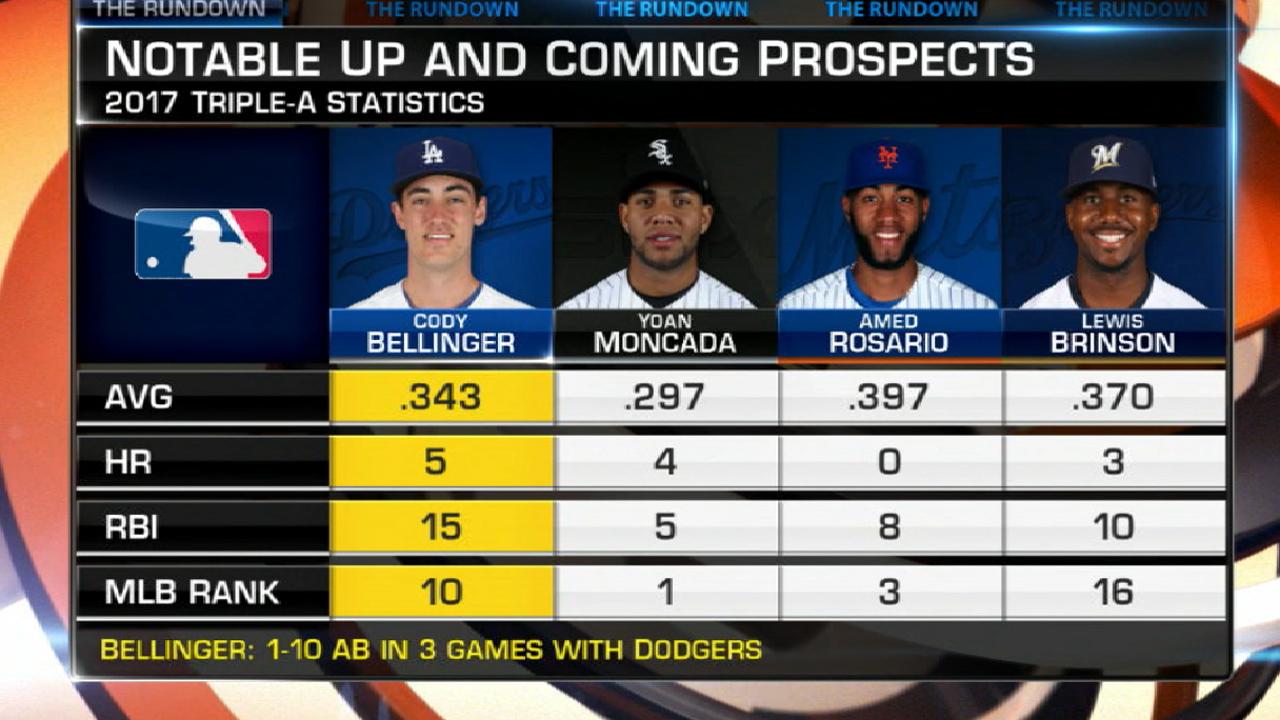 MLB.com fantasy expert Fred Zinkie fielded questions from fans during a live Twitter chat (at @fantasy411) on Monday. Read through the best of the Q&A below. Questions and answers have been edited for clarity.
@tahamufti1: How would you rank these prospects: Bradley Zimmer, Austin Meadows, Cody Bellinger and Lewis Brinson?
Zinkie: Brinson, Bellinger, Zimmer, Meadows.
@jrock5158: Do you prefer Jimmy Nelson or Dan Straily? Also, Ian Kinsler or Jonathan Schoop?
Fred Zinkie: Straily and Kinsler. Neither comparison is close for me. Kinsler is an excellent asset, and Straily has been effective since last season.
@MetsHomeRunGuy: I have Chris Owings currently playing shortstop. Should I be looking to pick up Christian Arroyo?
Zinkie: No, you should stick with Owings. He is hitting well, and Arroyo does not have a high ceiling.
@BlakeEMeakin: In a league that counts saves and holds, would you rather own Fernando Rodney, J.J. Hoover or Joaquin Benoit?
Zinkie: Benoit for sure. He is the best reliever in that group, and he should consistently work high-leverage situations.
@zachhajas: I was offered Ivan Nova for Jose Quintana. Is Nova for real?
Zinkie: I do believe Nova is for real. The trade is very fair. I would likely accept it.
@Ynal_Alouri: Who are some speculative saves targets not owned in many leagues?
Zinkie: Benoit and Archie Bradley could soon emerge as ninth-inning options.
@nmach10: Which two outfielders should I add in a points league out of Stephen Piscotty, Michael Conforto, Gregory Polanco and Avisail Garcia?
Zinkie: You should add Conforto and Polanco. Conforto is getting the opportunity he needs, and Polanco can recover from his slow start.
@tahamufti1: Should I drop Julio Urias or Aaron Nola for Chris Tillman in a 10-team league?
Zinkie: No, Tillman should not be owned in shallow formats. If you want to drop Nola, you can likely find someone better than Tillman.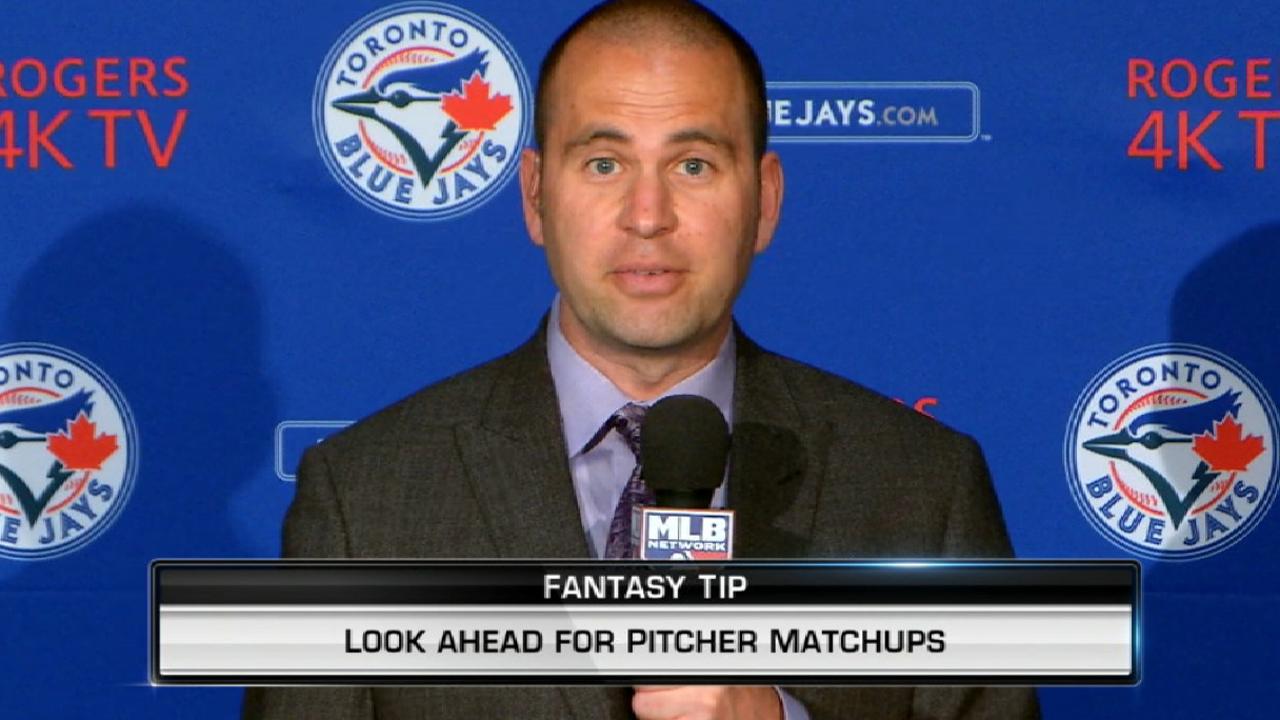 @diegosa08680203: Should I pick up Brandon Phillips for Jason Kipnis
Zinkie: Pick up Kipnis. Phillips is off to a great start, but he is unlikely to match Kipnis for the remainder of the season.
@JoeIannacone: Is Ian Desmond for Chris Archer a fair trade?
Zinkie: I would have considered it fair in February, but not right now. I have some reservations about Desmond's role in the coming weeks.
@StvnSmth: Would you drop Matt Wieters or Brian McCann for Willson Contreras?
Zinkie: I would drop McCann. You can't drop Wieters, as the Nats' lineup is so productive right now.
@TheBJBirdie: Would you drop Jackie Bradley Jr. for Scott Schebler?
Zinkie: I would not make that move. I know Schebler is off to a good start, but I still have plenty of hope for Bradley.
@illkeeptrekkin: Is Mark Reynolds droppable with Desmond back?
Zinkie: You can drop Reynolds in 10-team leagues. Keep him for now in deeper formats.
@jtristanl: Should I drop Yangervis Solarte for Alex Bregman?
Zinkie: Yes, you should. Bregman is much too talented to sit on waivers.
@scottolstad: Do you prefer Yadier Molina or Austin Hedges? Also, Joey Gallo or Nicholas Castellanos?
Zinkie: I'll take the upside of Hedges and Gallo.
@JasonAbes93: Please rank Hector Neris, Benoit and Santiago Casilla.
Zinkie: You have them in the correct order. The value of Neris and Benoit is fairly similar right now.
@jordanae1124: Which pitcher should I add out of Ty Blach, Brett Anderson or Alex Wood.
Zinkie: Pick up Blach, who has shown plenty of upside in his brief opportunities.
@CalebHundley3: Which top prospect outside of Yoan Moncada will be promoted next?
Zinkie: I'll guess two names -- Brinson and Amed Rosario.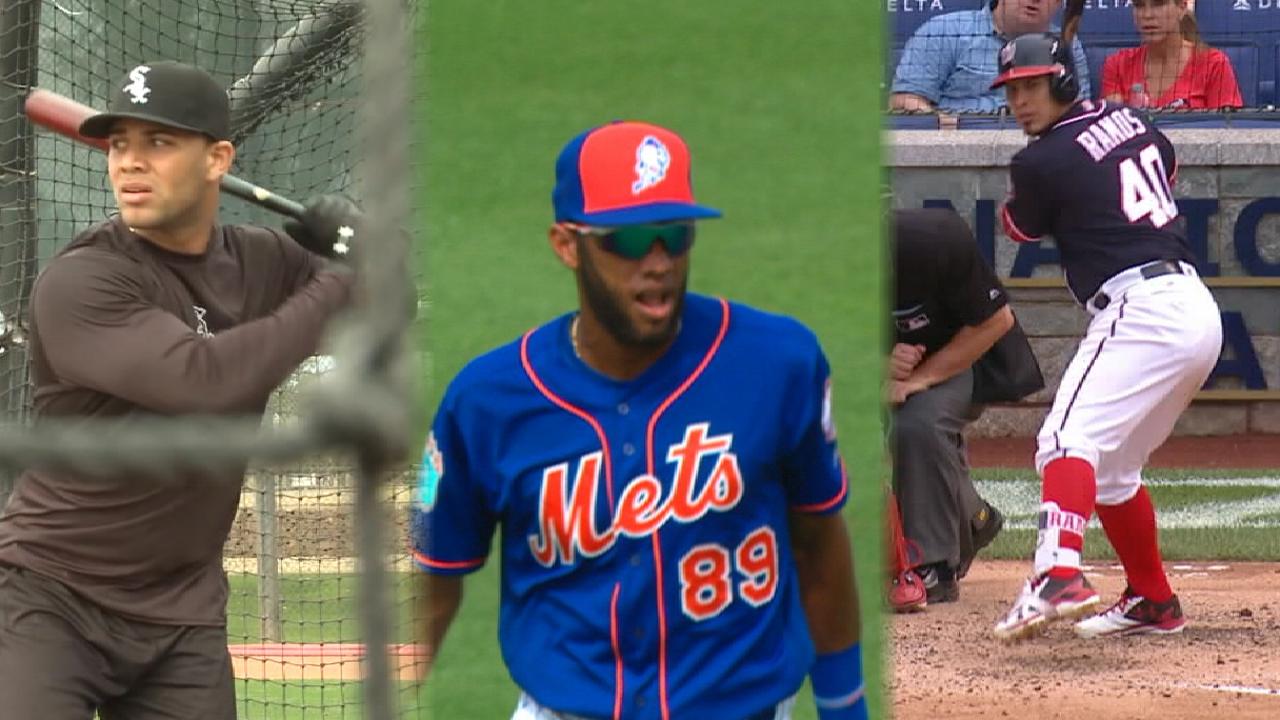 @Scottert24: Should I give up on Jonathan Lucroy or hold him?
Zinkie: You can't give up on someone who was a top-3 option at his position in March. He will come around.
@illkeeptrekkin: Should I drop Hunter Pence for Schebler? Or, should I drop Brad Brach?
Zinkie: Drop Pence, who no longer seems to be an impact option. I want to see Zach Britton in action before dropping Brach.
@bacarellab17: Do you prefer Miguel Sano or Khris Davis?
Zinkie: I'll take Davis. He is showing terrific signs of building off his breakout season.
Fred Zinkie is the lead fantasy baseball writer for MLB.com. Follow him on Twitter at @FredZinkieMLB This story was not subject to the approval of Major League Baseball or its clubs.