MLB.com Columnist
Fred Zinkie
Fantasy411: 10 takeaways from exciting April
Harper's resurgence, Thames' breakout among month's top stories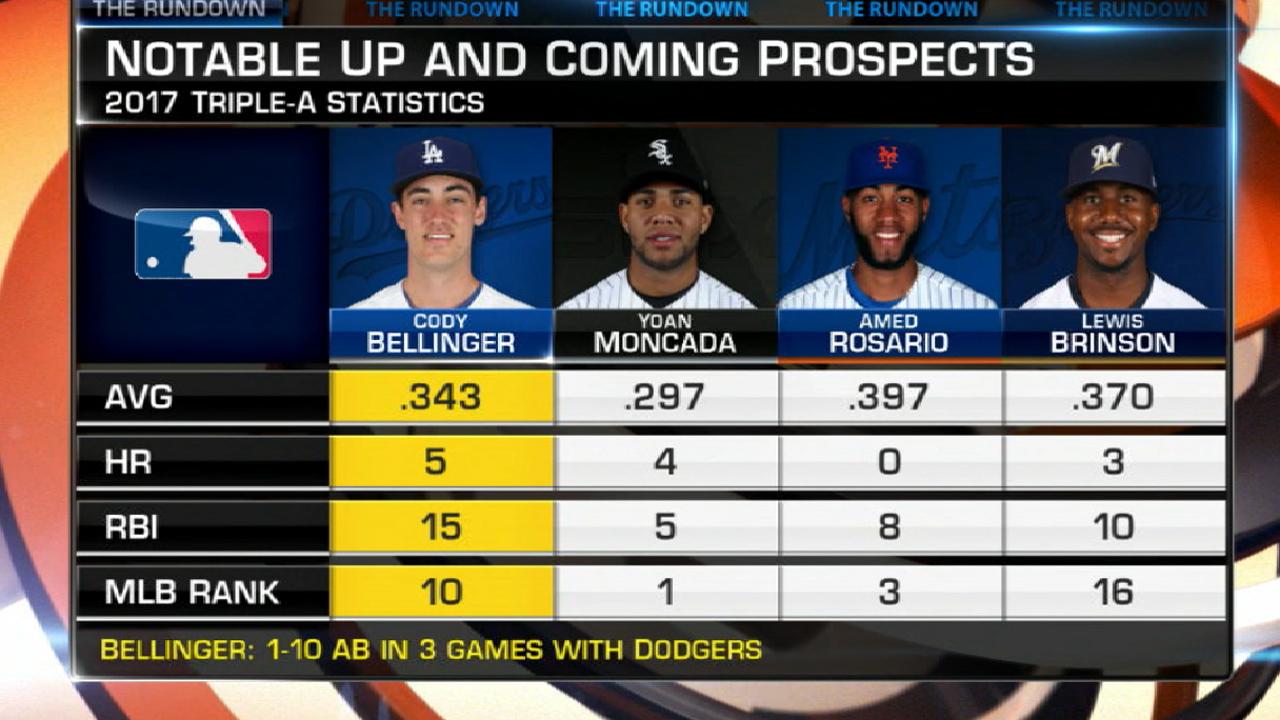 The 2017 season is just a month old, but so much has already changed.
Every fantasy owner was full of optimism when Chris Archer threw the first pitch of the season on April 2. But since that moment, the fantasy values of so many players have skyrocketed or sagged. Some owners are now riding high atop their standings, while others are trying to figure out how they can rebuild their roster on the fly. The following 10 storylines are ones that astute owners surely noted during a frenzied month of April.
Eric Thames returns with a vengeance
Considered one of the biggest boom-or-bust picks in 2017 drafts, Thames definitely boomed his way through the month of April. The slugger followed up three stellar seasons in the Korea Baseball Organization (124 homers, 382 RBIs, .349 average) by hitting .345 with 11 homers during his initial month back in the big leagues. Thames owners should require an overwhelming offer before trading the 30-year-old.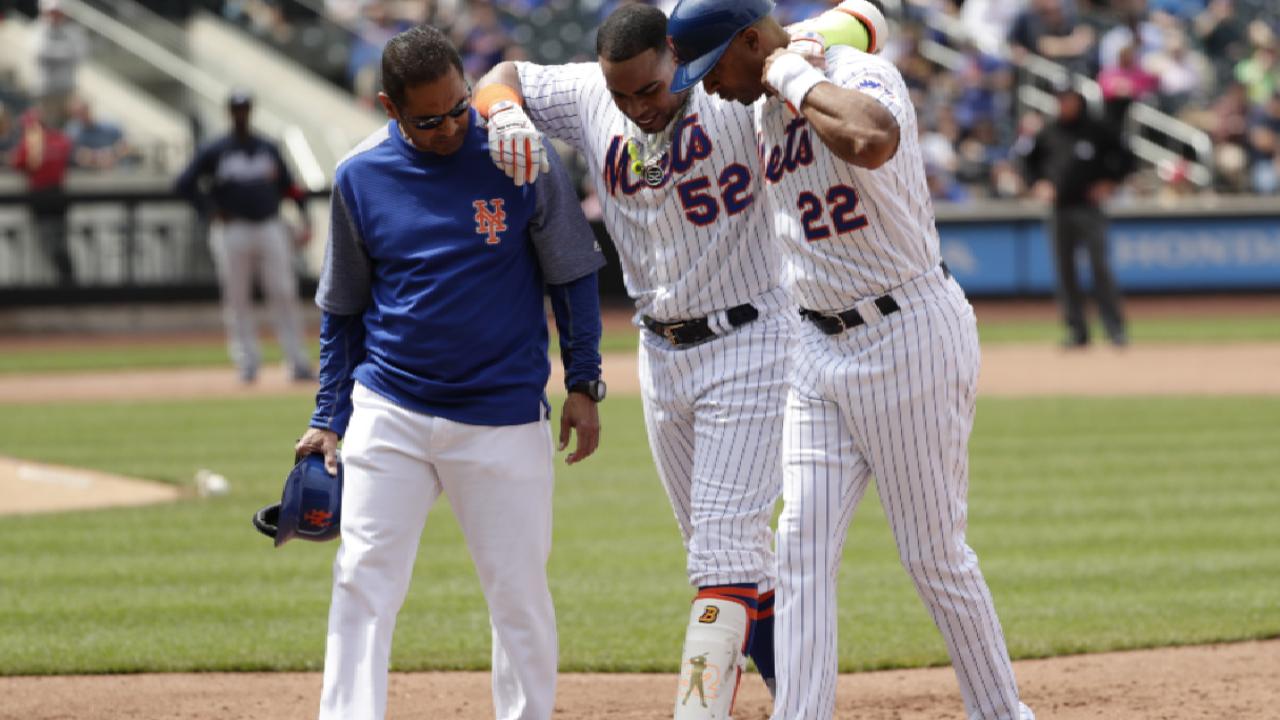 Bryce Harper is back
As good as Thames was in April, Harper was even better. The Nats' superstar quickly proved that his disappointing 2016 season was an aberration by posting a ridiculous .391/.509/.772 slash line during the first month of the season. Realistic owners should now expect Harper to produce numbers similar to those from his '15 National League MVP season (42 homers, 99 RBIs, 118 runs, .330 average).
The verdict is in: Aaron Judge is terrific
For good reason, Judge opened the season on waivers in many leagues. After all, the imposing youngster struck out in 42 of his 95 plate appearances last year. But Judge made strides with his whiff rate last month, and the additional contact from his booming bat has resulted in 10 homers and a .303 average across 76 at-bats. Owners have already seen enough from the 25-year-old to count on him as a lineup regular for the rest of the season.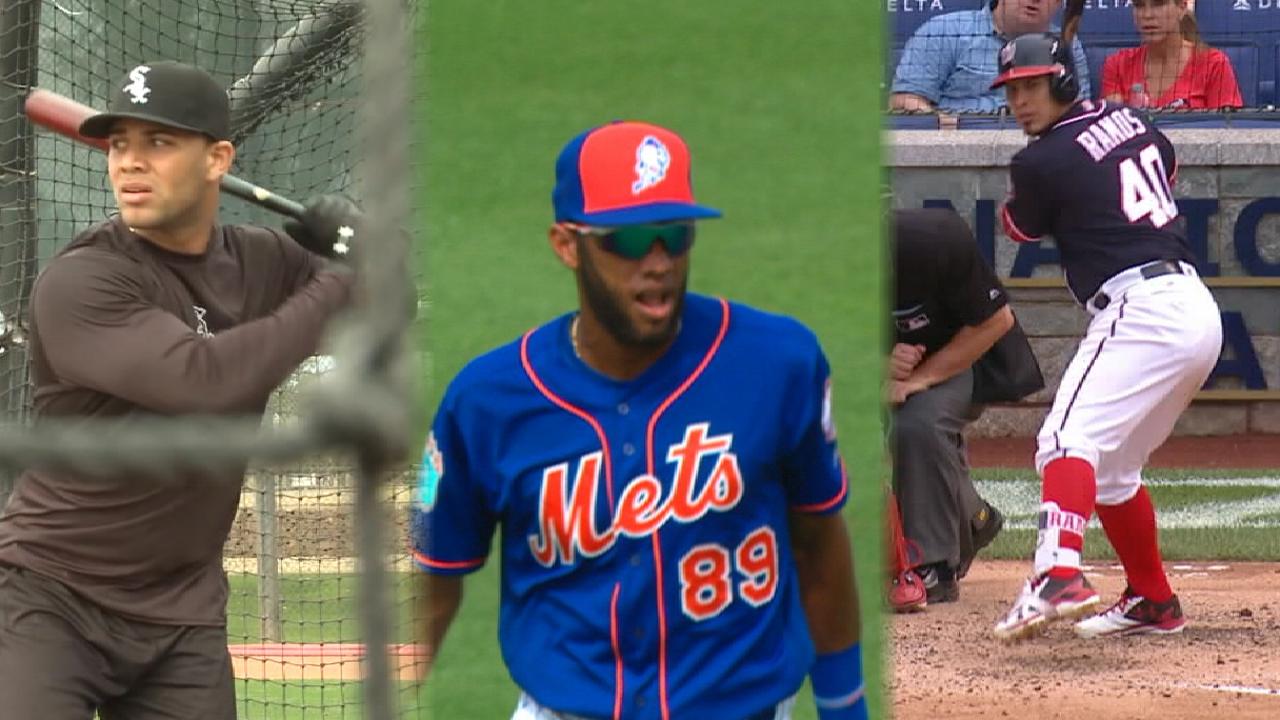 Dallas Keuchel cruises through April
The middle rounds of mixed-league drafts were laden with boom-or-bust hurlers who had something to prove after disappointing 2016 campaigns. Among that group -- which included Matt Harvey, Gerrit Cole and Felix Hernandez -- Keuchel has emerged as the one most likely to return to ace status. Keuchel owners should be satisfied to see the southpaw return to his ground-ball-heavy ways, while also acknowledging that he is unlikely to enjoy a .188 BABIP in the coming weeks.
Nationals replace Red Sox as most feared lineup
Led by Harper, the Nationals sit atop the Majors with 170 runs scored. Harper is definitely not a one-man show in the nation's capital, as Daniel Murphy (.343 average, .969 OPS), Trea Turner (.317 average, .904 OPS) and Ryan Zimmerman (.420 average, 1.345 OPS) have been outstanding producers thus far in 2017. Owners would be wise to bench pitchers who are scheduled to face this productive lineup and try to own members of Washington's stellar starting quintet.
Troubles in Toronto
After riding their elite sluggers to a pair of ALCS appearances, the Blue Jays have struggled to produce hitters who can contribute to '17 mixed-league lineups. Josh Donaldson should give the club a big boost when he makes an early May return from a calf injury, but he will struggle to compile counting stats unless Jose Bautista (one homer, .178 average), Devon Travis (.130 average) and Kendrys Morales (.227 average) find their top form.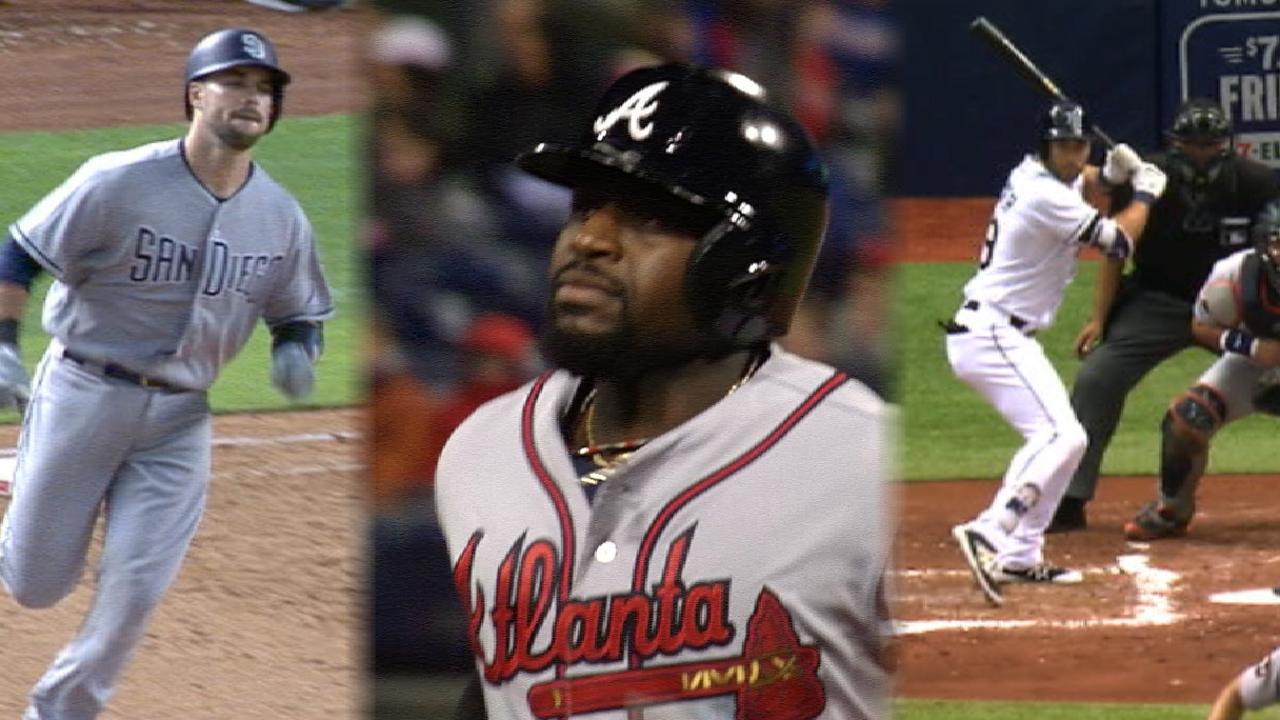 Injuries, injuries and more injuries
Most owners spent part or all of April without one of their early-round picks. While owners of Trea Turner, Miguel Cabrera, Josh Donaldson and Madison Bumgarner were hit the hardest, their league mates are likely going to deal with similar hardships in future months. The rash of early-season injuries should remind owners of the importance of building a quality bench that includes a variety of positions and skill sets.
Post-hype sleepers
While many owners chased youngsters such as Andrew Benintendi and Alex Bregman in 2017 drafts, those who plucked Joey Gallo and Michael Conforto from waivers may wind up with similar production. After teasing owners with his power potential for multiple seasons, Gallo went deep seven times across 80 at-bats in April. Meanwhile, Conforto went through Spring Training as a candidate to open the year in the Minors before emerging as one of the Mets' top hitters. The success of Gallo and Conforto should remind owners to give youngsters a longer leash.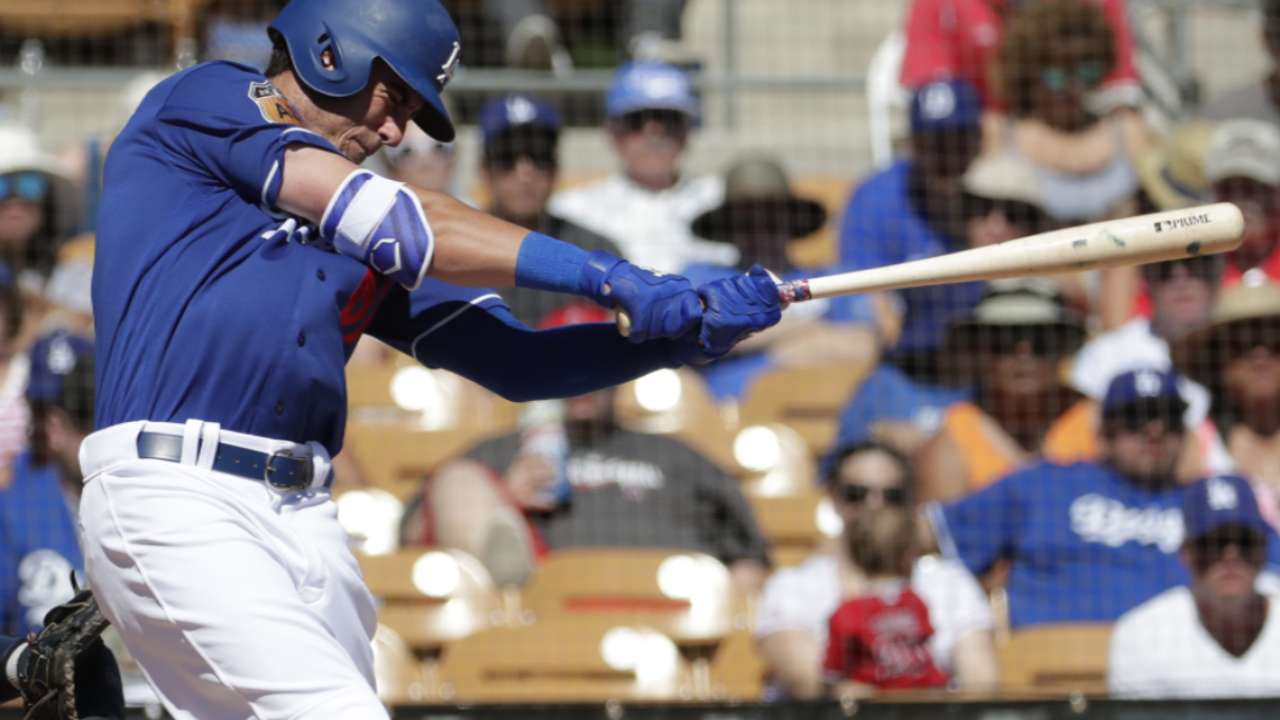 Final frame frenzy
The '17 season was just a few hours old when the bullpen meltdowns began. The Rangers, Nationals, Phillies and Angels have already changed their ninth-inning plans, and they may soon be followed by the D-backs or Tigers. Wise owners will reserve one bench spot in the coming weeks for a speculative closer option.
Waiver-wire gems on the mound
Afterthoughts in most mixed-league drafts, Ervin Santana, Jason Vargas, Jeremy Hellickson, Dylan Bundy, Mike Leake, Andrew Triggs and Luis Severino ranked among the most valuable starters during April. Their early-season success aside, this group presents a wide range of forward values. Santana should be a lineup fixture, while Severino and Bundy have notable upside. However, owners of veterans such as Vargas, Triggs and Leake should not count on multiple months of excellent returns.
Fred Zinkie is the lead fantasy baseball writer for MLB.com. Follow him on Twitter at @FredZinkieMLB. This story was not subject to the approval of Major League Baseball or its clubs.