MLB.com Columnist
Mike Petriello
Smart choices for 2017's NL All-Stars
Cast your vote at MLB.com/vote through June 29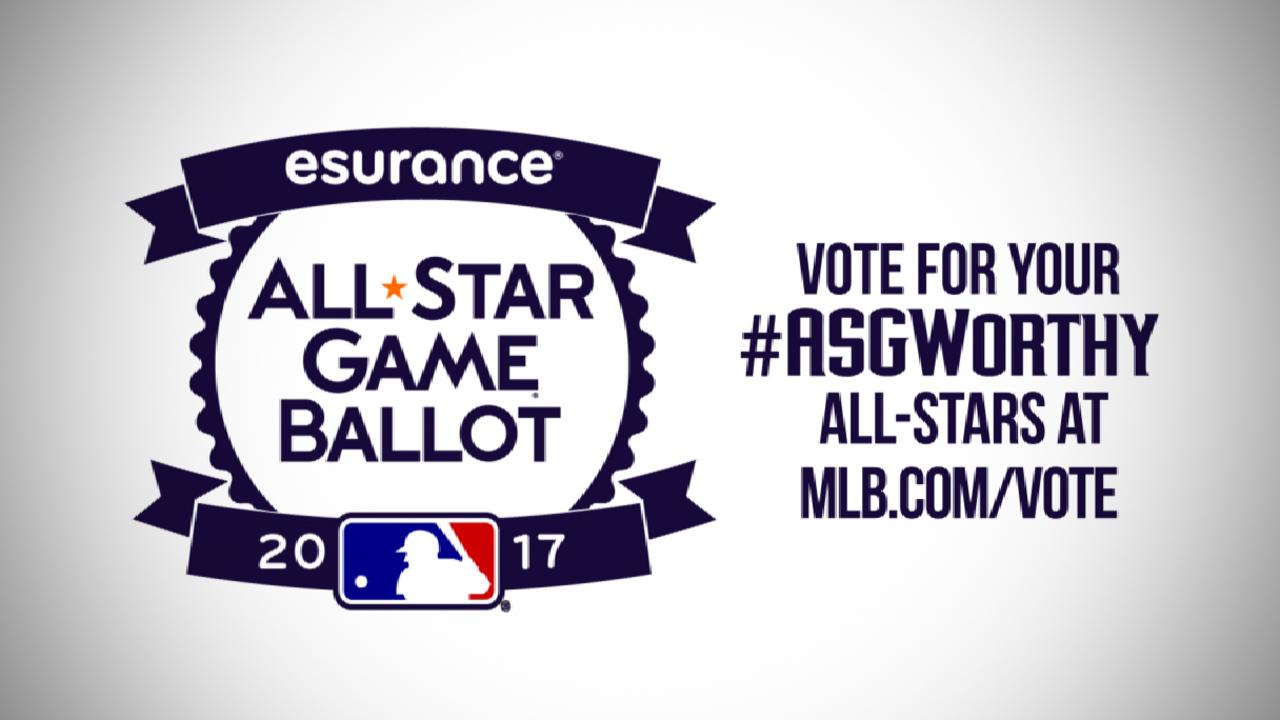 The 2017 Esurance MLB All-Star Game Ballot is now live, and you can vote up to five times every 24 hours (up to a maximum of 35 total votes) before voting ends on June 29 at 11:59 p.m. ET. Which National Leaguers deserve your vote? Let's help you figure out which players at each position are the best choices for the thinking fan.
Of course, as there is every year, there's a large philosophical disagreement among fans as to whether the All-Star Game should be comprised of "baseball's best players" or "the players who had the best start to the season," because that can look very different. Surely, what's happening right now ought to carry more weight, but then if you were to look at only 2017 stats (heading into Monday's action), the NL's catchers would be Milwaukee teammates Manny Pina (.375/.423/.563) and Jett Bandy (.327/.377/.633). The starting shortstop would be Cincinnati's Zack Cozart (.352/.447/.606). All due respect to those good starts, that's not really what we're looking for in the starting lineup.
So my longtime viewpoint has been that good players can play their way off the team with a poor start or injury, which this year includes guys like Carlos Gonzalez, Yadier Molina and Dansby Swanson, but it's extremely difficult to have zero track record and play your way into the starting lineup if there's a competitor who's been doing it better for longer.
Let's go through each position to get an extremely early view of the competitors, knowing that much can change before July 1. All stats presented are through Sunday's games, and the "wRC+" you'll see stands for Weighted Runs Created Plus, an all-inclusive park-adjusted stat similar to OPS+, where 100 is "league average" and allows for easy comparisons.
• VOTE: Esurance MLB All-Star Game Ballot
C: Buster Posey, Giants
Posey has been the consensus best catcher in the Majors for the past five seasons, and despite missing a week due to a concussion, he's off to a typically great .354/.432/.431 (138 wRC+) line, so this one's easy. It's worth pointing out that J.T. Realmuto (.342/.383/.474, 125 wRC+) has sliced his strikeout rate in half, that Matt Wieters and Travis d'Arnaud look like nice rebound candidates, and that Yasmani Grandal has been one of baseball's most underrated stars for several seasons.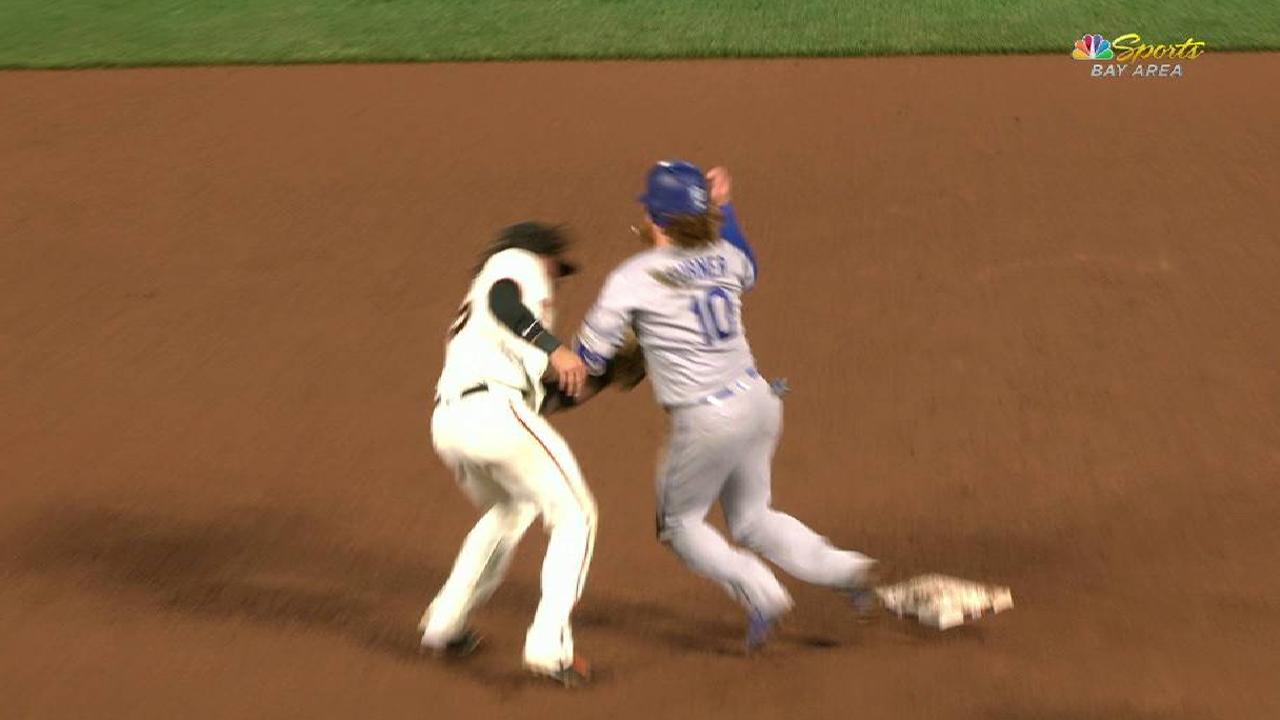 Honorable mention: Realmuto, Marlins; d'Arnaud, Mets; Wieters, Nationals
1B: Freddie Freeman, Braves
Where do you even start? You have four established stars off to very good starts (Freeman, Anthony Rizzo, Joey Votto, Paul Goldschmidt), the season's best story (Eric Thames' return from Korea), the season's second-best story (Ryan Zimmerman's return from two poor seasons), not to mention two young stars who never seem to get enough credit (Brandon Belt, Wil Myers).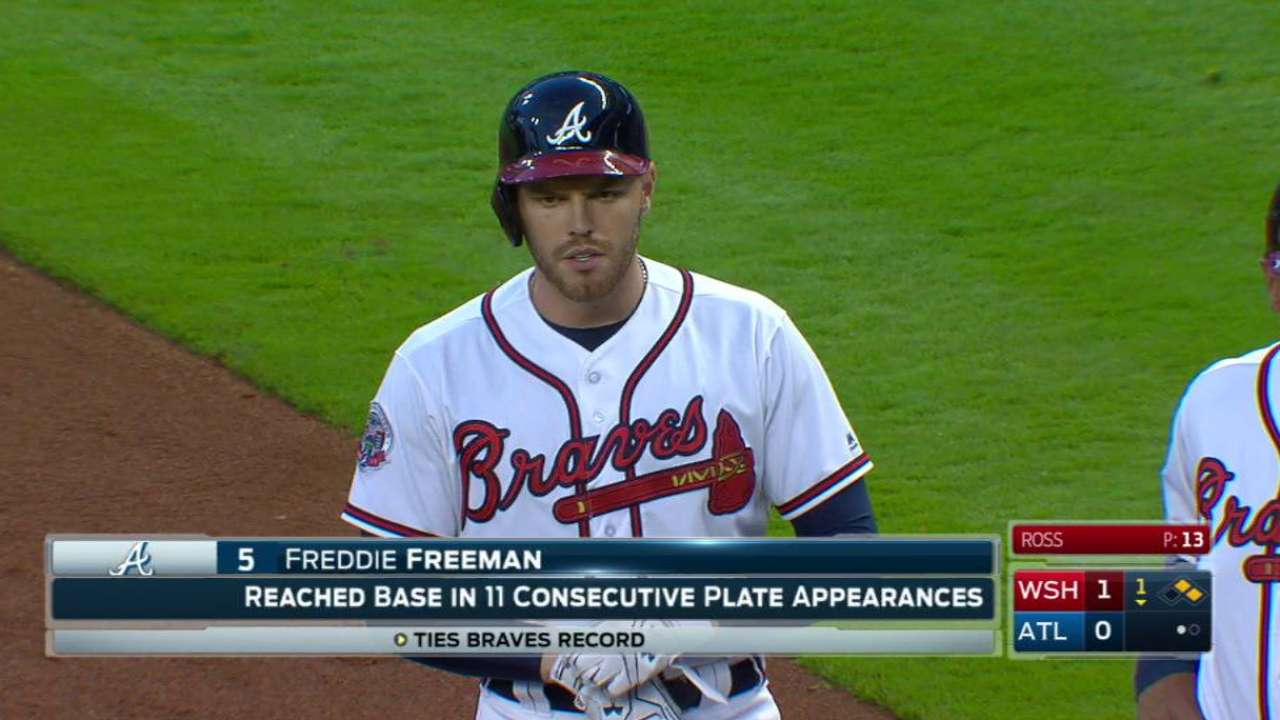 You could go five ways here, and the only certainty is that some very deserving first basemen will fail to make the team. But for now, we'll go with Freeman, because he's actually keeping up with Thames (.381/.485/.798, 224 wRC+ to .345/.466/.810, 219 wRC+), and because his recent track record is far better than Zimmerman's.
Honorable mention: All of the above.
2B: Daniel Murphy, Nationals
With all due respect to the shockingly good start from Philadelphia's Cesar Hernandez (.323/.375/.531, 139 wRC+), this one might be even easier than catcher was. Murphy finished second in the NL Most Valuable Player Award voting last year, was very clearly the best second baseman in the NL in 2016 and now he's backing it up by hitting .343/.378/.590 (148 wRC+), the best of any NL second baseman. He may even have had a hand in fixing Zimmerman. There's just no question here at all.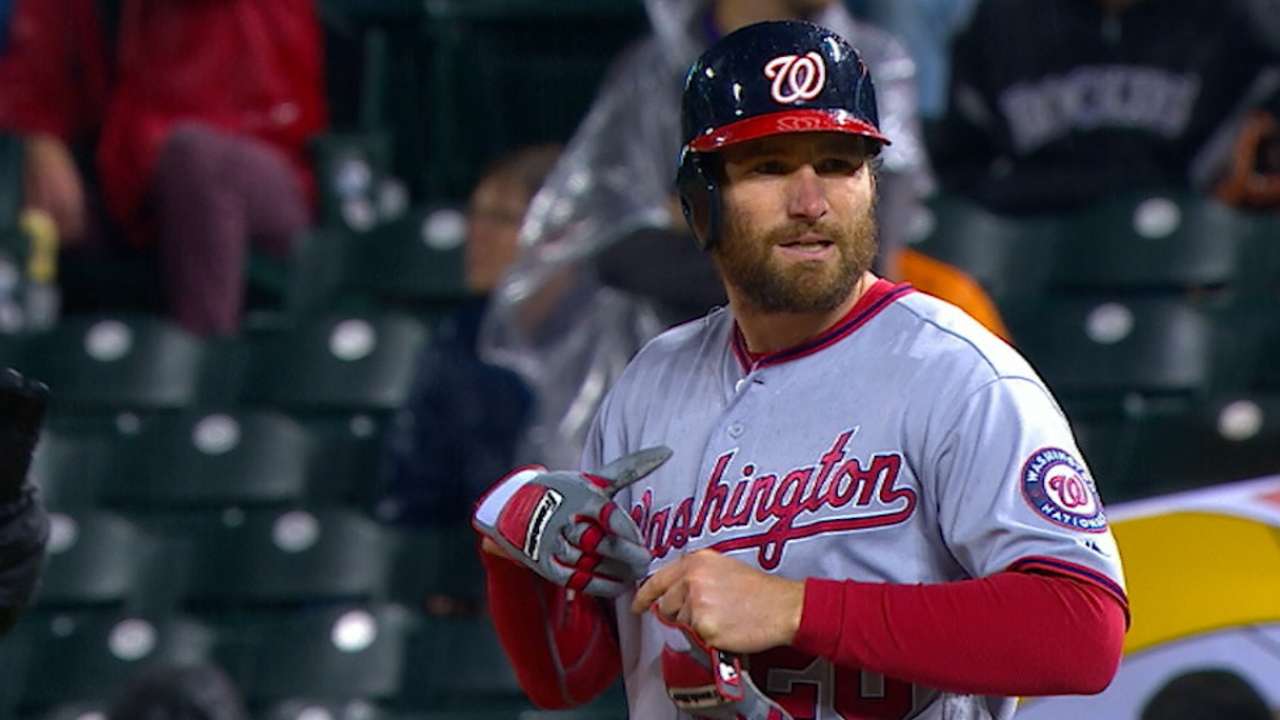 Honorable mention: Hernandez, Phillies; Brandon Phillips, Braves
SS: Corey Seager, Dodgers
Despite the near-historic influx of young shortstop talent in the game right now, there was a very strong argument to make that Seager was the best of all of them entering the year. All he's done so far is to get off to a fantastic start (.319/.411/.549, 156 wRC+) that's even better than his outstanding 2016 (.308/.365/.512, 137 wRC+), while some of last year's stars like Swanson, Aledmys Diaz, Trevor Story, Brandon Crawford and Addison Russell have all struggled to get going.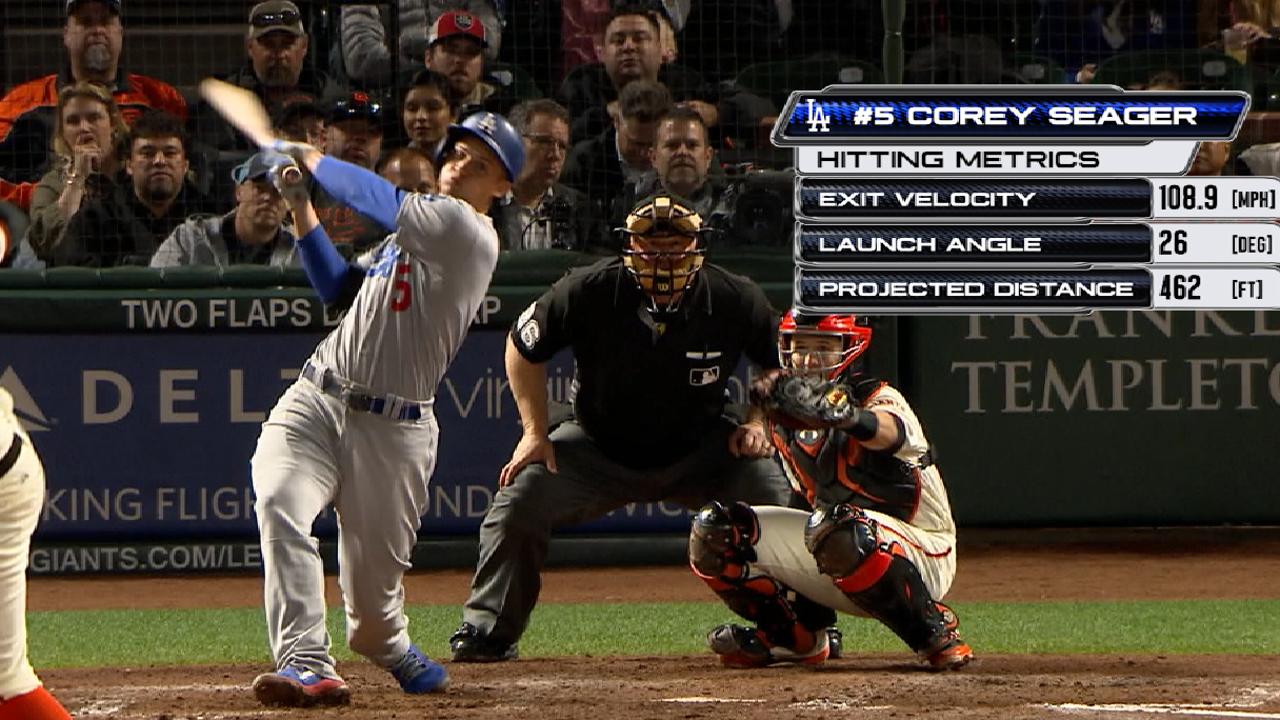 Honorable mention: Trea Turner, Nationals; Cozart, Reds; Chris Owings, D-backs
3B: Justin Turner, Dodgers
OK, this one's going to get controversial, because Kris Bryant (.289/.391/.515, 140 wRC+) and Nolan Arenado (.293/.355/.616, 134 wRC+) both exist, and each is off to their usual very good start. If you prefer one of them, you'd get absolutely no argument here. But it's extremely difficult to look past what Turner is doing in Los Angeles right now (.404/.465/.562, 179 wRC+), isn't it? And since Turner has been a star for years now, it's not like this is rewarding a hot month from someone without much track record. (If it was, then we'd be talking about Eugenio Suarez and his .329/.415/.610, 167 wRC+ line.)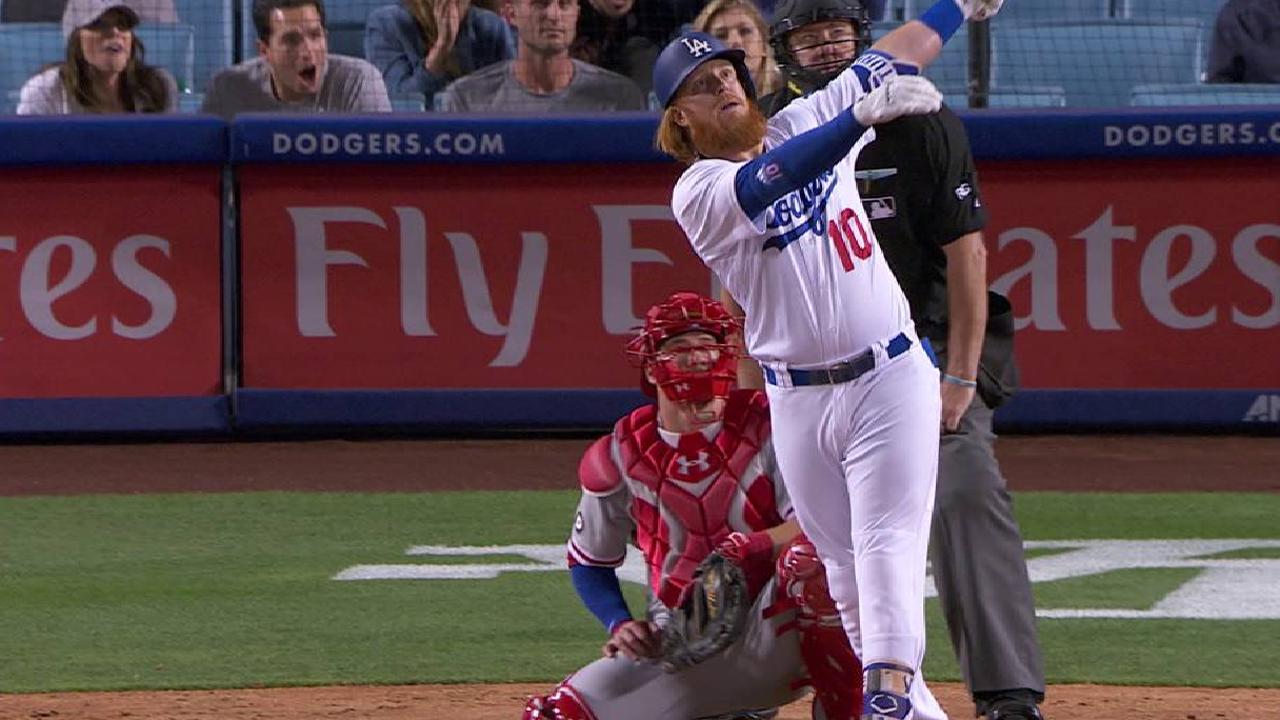 Since Turner won't hit .404 all year, this is one that could easily change by July. But remember, the NL doesn't have two superstar third basemen. It has three.
Honorable mention: Bryant, Cubs; Arenado, Rockies; Suarez, Reds; David Freese, Pirates; Jedd Gyorko, Cardinals
OF: Bryce Harper, Nationals
OF: Yoenis Cespedes, Mets
OF: Ryan Braun, Brewers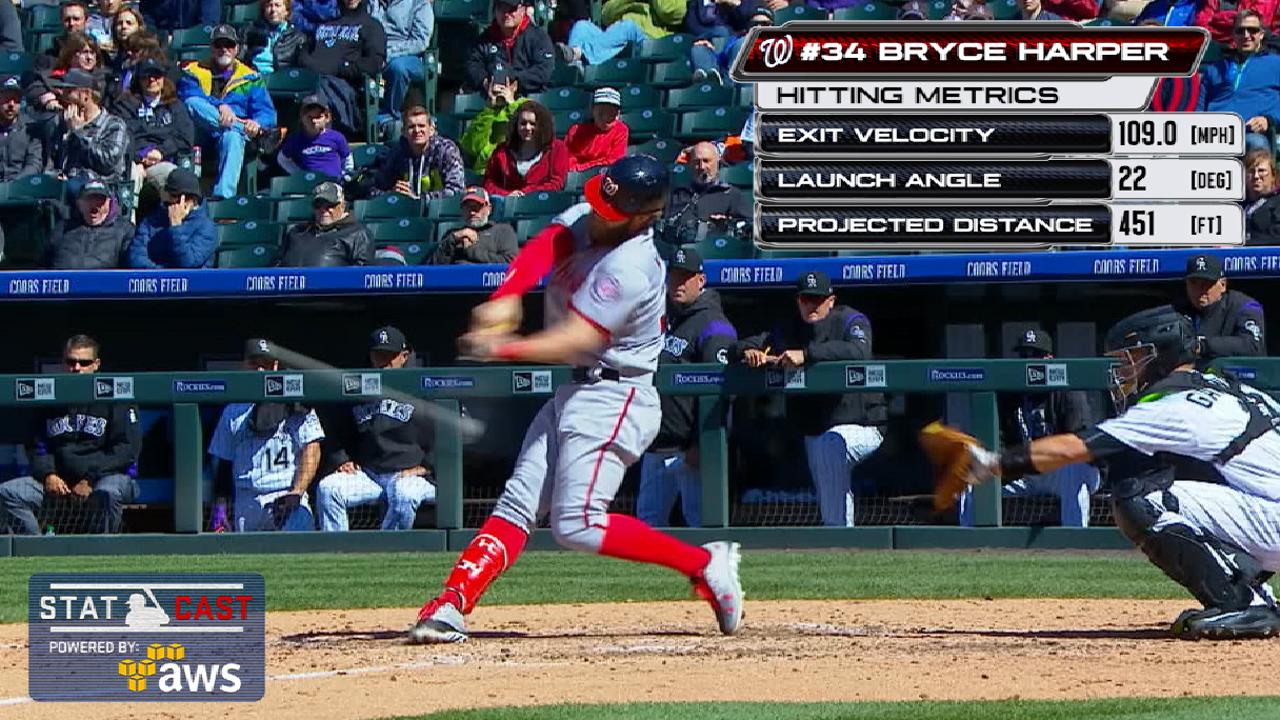 Since the ballot asks for three outfielders without accounting for position, we'll do the same here, and we'll get the easy choice right out of the way: Harper, hitting .391/.509/.772 (223 wRC+), looks just as good as he did in his historic 2015 NL MVP Award-winning season.
But from there, it gets a little complicated, with Gonzalez, Ender Inciarte, Ben Zobrist, Kyle Schwarber, Gregory Polanco and Dexter Fowler all struggling, Starling Marte suspended, Adam Eaton injured and Joc Pederson struggling and injured. Christian Yelich, Yasiel Puig, Andrew McCutchen and Jason Heyward have been more "decent" than "great," and some young players riding hot starts like Adam Frazier and Scott Schebler just don't have much track record to look back upon. Not only that, Michael Conforto, who looks fantasic, but isn't on the ballot.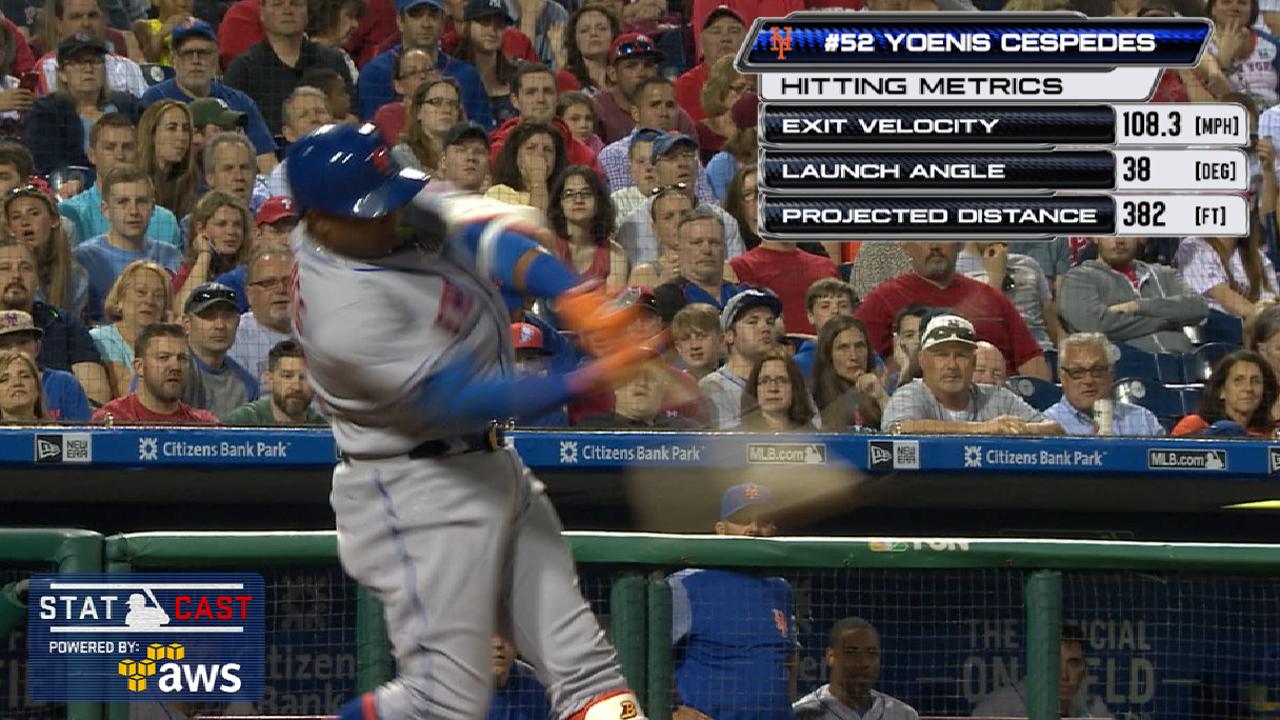 Further complicating matters is that three veterans who have been hitting well are all dealing with injuries. Cespedes (.270/.373/.619, 159 wRC+) is currently on the DL with a hamstring injury; Matt Kemp (.321/.345/.732, 178 wRC+) has taken just 58 plate appearances due to a hamstring injury of his own; Braun (.287/.374/.586, 146 wRC+) is likely to miss time due to a sore right arm.
So in large part, this is a guess not only at who is likely to keep producing, but who will be healthy enough to do it. Cespedes was mashing before he got hurt, as he's done ever since arriving in New York, and his injury isn't expected to be a long-term one, so we'll go with him. We'll take Braun over Kemp because he's done it in twice as many plate appearances, and because he's been much better over the last two seasons as well.
Honorable mention: Kemp, Braves; Jay Bruce, Mets; Charlie Blackmon, Rockies; David Peralta, D-backs; Schebler, Reds; Giancarlo Stanton, Marlins; Marcell Ozuna, Marlins
Fans may cast votes for starters at MLB.com and all 30 club sites -- on computers, tablets and smartphones -- exclusively online using the 2017 Esurance MLB All-Star Game Ballot until Thursday, June 29, at 11:59 p.m. ET. On smartphones and tablets, fans can also access the ballot via the MLB.com At Bat and MLB.com Ballpark mobile apps. Vote up to five times in any 24-hour period for a maximum of 35 ballots cast.
Following the announcement of the 2017 All-Star starters, reserves and pitchers, fans should return to MLB.com and cast their 2017 Esurance MLB All-Star Game Final Vote for the final player on each league's All-Star roster. Then on Tuesday, July 11, while watching the 2017 All-Star Game presented by MasterCard live on FOX, fans may visit MLB.com to submit their choices for the Ted Williams Most Valuable Player Award presented by Chevrolet with the 2017 MLB All-Star Game MVP Vote.
The 88th Midsummer Classic, at Marlins Park in Miami, will be televised nationally by FOX Sports; in Canada by Rogers Sportsnet and RDS; and worldwide by partners in more than 160 countries. ESPN Radio and ESPN Radio Deportes will provide exclusive national radio coverage, while MLB Network, MLB.com and SiriusXM will have comprehensive All-Star Week coverage. For more information about MLB All-Star Week and to purchase tickets, please visit AllStarGame.com and follow @AllStarGame on social media.
Mike Petriello is an analyst for MLB.com and the host of the Statcast podcast. He has previously written for ESPN Insider and FanGraphs. This story was not subject to the approval of Major League Baseball or its clubs.