Week Ahead: Turning the page from April
Some, like Judge, hope to keep rolling while others seek turnaround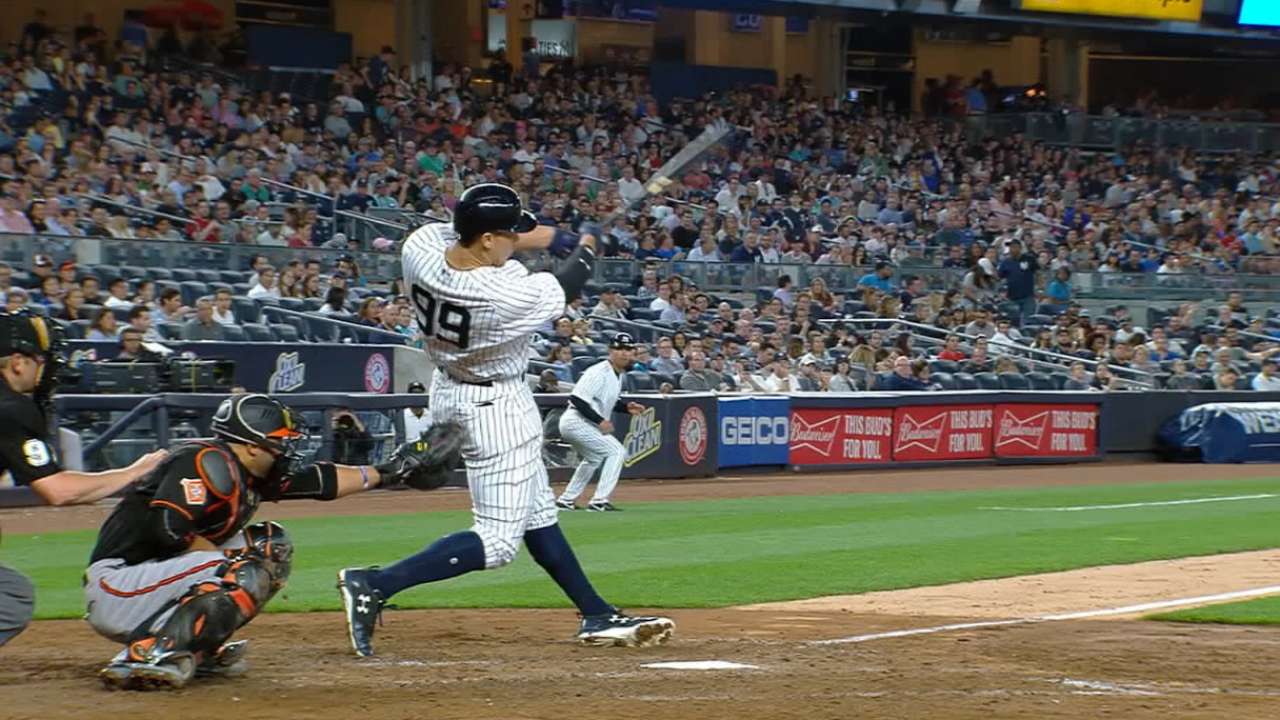 It's a new week in baseball and, of even more significance, a new month. For some players and teams, that means a new start. Others probably wish April would never end.
Take Anthony Rendon. The Nationals third baseman went 6-for-6 with three homers and 10 RBIs -- a solid month for some players -- all in one Sunday. That, of course, happened to be the last day in the first month of the 2017 season.
Now the 162-game Major League grind is marching into May, and Rendon surely knows as well as anyone that in the big leagues, things can change in a hurry. He went into Sunday's game with a .226 batting average, no homers and five RBIs. He left hitting .278 with three homers and 15 RBIs.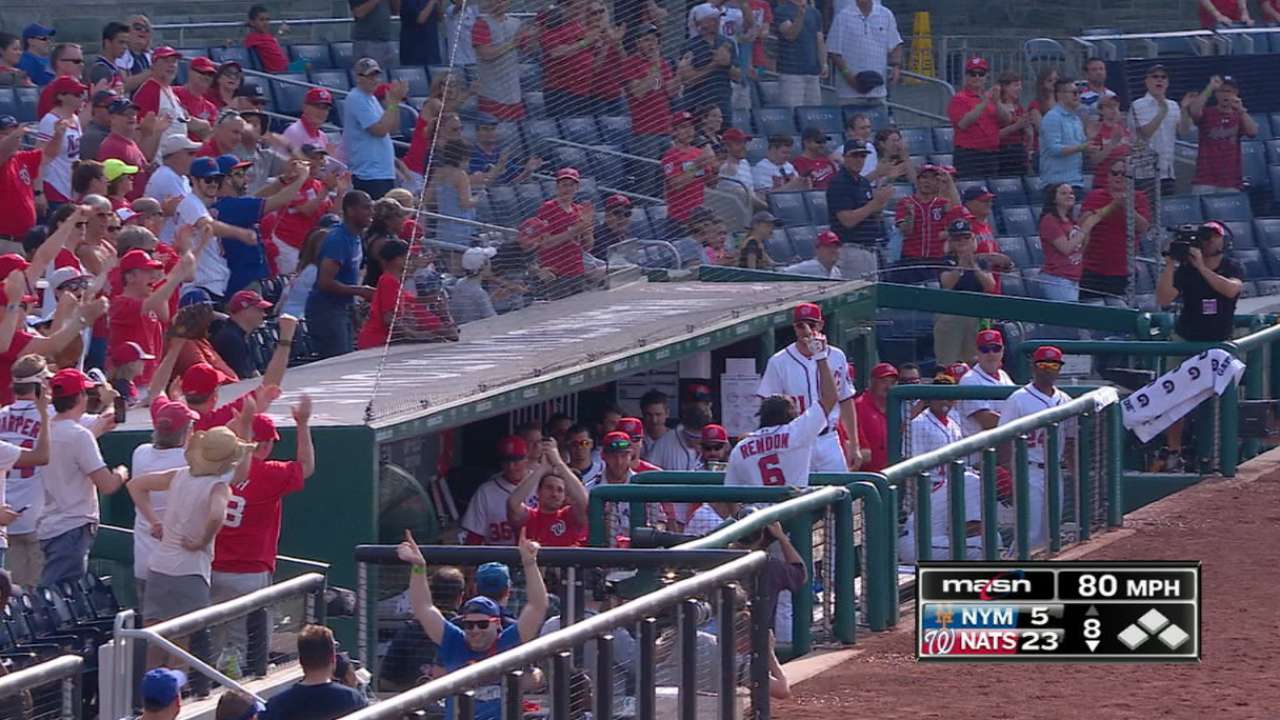 This week starts with divisional rivalries that can flip some of the early-season narratives we've been seeing and change divisional standings in the process. In the American League East, the Red Sox just came off a series win over the defending World Series champion Chicago Cubs, but they don't get much of a breather. The 13-11 Sox will stay home at Fenway Park to host a four-game set vs. the Orioles, who finished April tied with the Yankees atop the division at 15-8.
Meanwhile, the Yankees will host a three-game series against the Blue Jays, who struggled for much of April, but finished the month with a two-game winning streak against the Rays to win a crucial home series.
For New York, one big question will be if Aaron Judge's May can even come close to his stunning April. The hulking outfielder slugged 10 homers in April to tie a Major League rookie record for the month, and his teammates seem to think there's a lot more to come.
"You just look at the guy in batting practice and he hits the ball 550 feet," New York outfielder Matt Holliday said. "He can run and he can throw at 6-foot-8, 280 pounds. You just don't see it. I haven't seen anything like it. It's fun to watch. He's fun to watch. I think the whole stadium stops when he comes up to bat. That doesn't happen all the time."
In addition to the Rendon breakout on Sunday, Nationals fans know that what Ryan Zimmerman's doing right now doesn't happen all the time, either. Zimmerman took off in April, with 11 homers, 27 RBIs and a .410 batting average. His team is 17-8, the best record in MLB, and has a five-game lead in the National League East heading into the week and month ahead.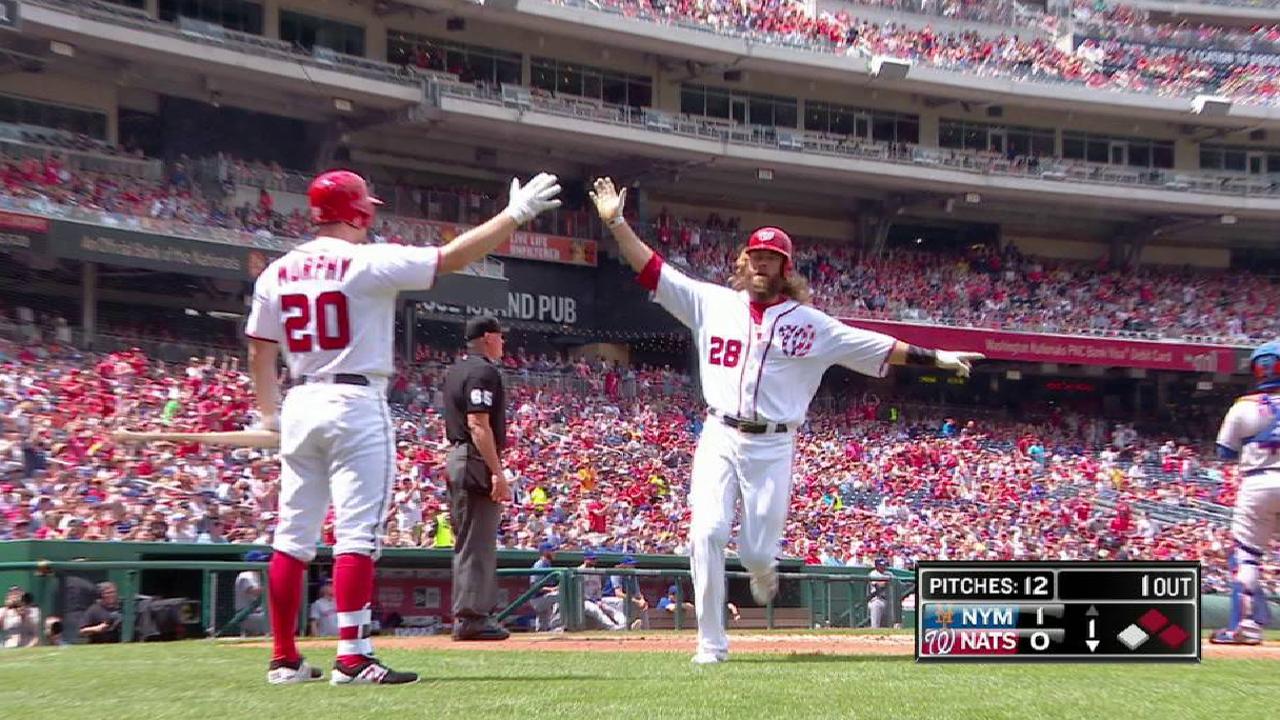 And one of baseball's other April stories, Brewers slugger Eric Thames, will take his 11 homers into the new week and month with a key four games of NL Central action against the Cardinals. The Brewers finished April at 13-13 and in second place in the division behind the Cubs.
"I know a lot of people are shocked, but we're not shocked," Domingo Santana said after hitting two homers in the Brewers' win over the Braves. "We know what we are capable of doing. We're just trying to keep going to try to prove people wrong."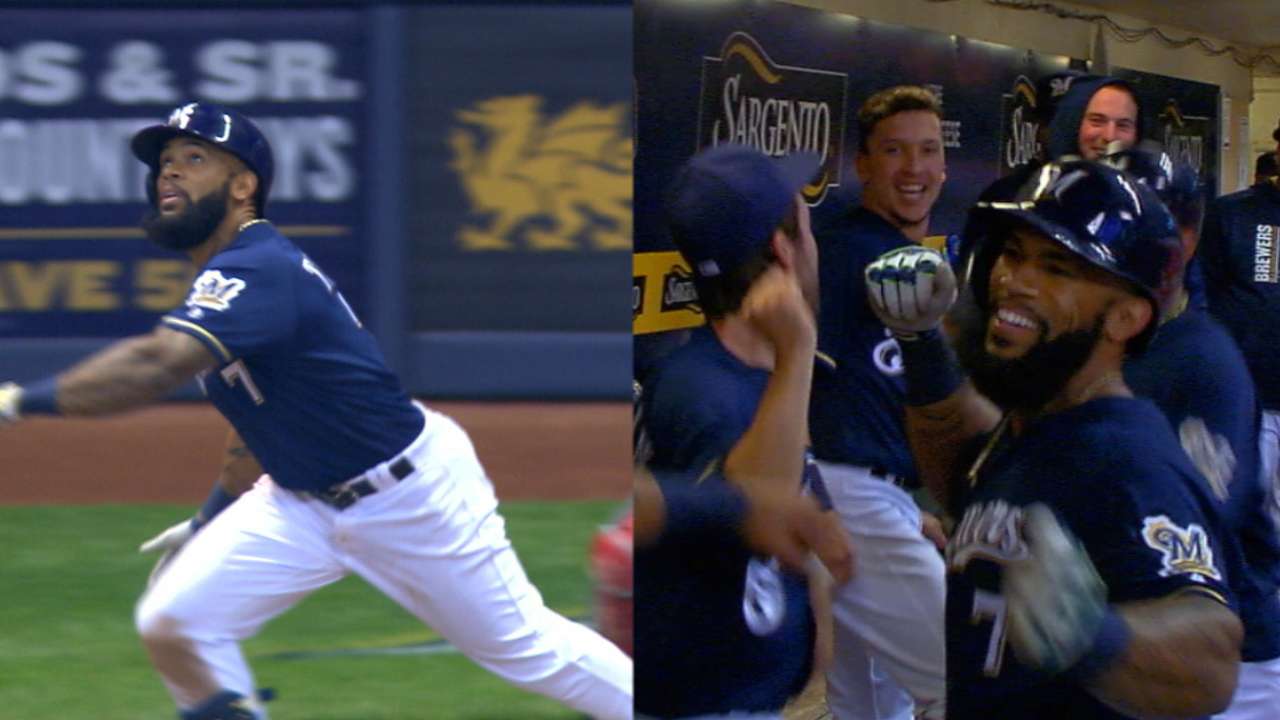 Some teams are going to try to use a strong May to upend surprisingly slow starts in April. The Mariners and Rangers, for example, were both considered major contenders in the American League West. After Sunday, however, the Rangers were tied for third in the division at 11-14 and the Mariners were last at 11-15. Both have struggled with injuries and inconsistency. This week, the Mariners will head home after a 10-game road trip and play the Angels before they tangle with the Rangers over the weekend at Safeco Field.
"It's been a long trip. No doubt," Mariners manager Scott Servais said Sunday after dropping two in a row in Cleveland.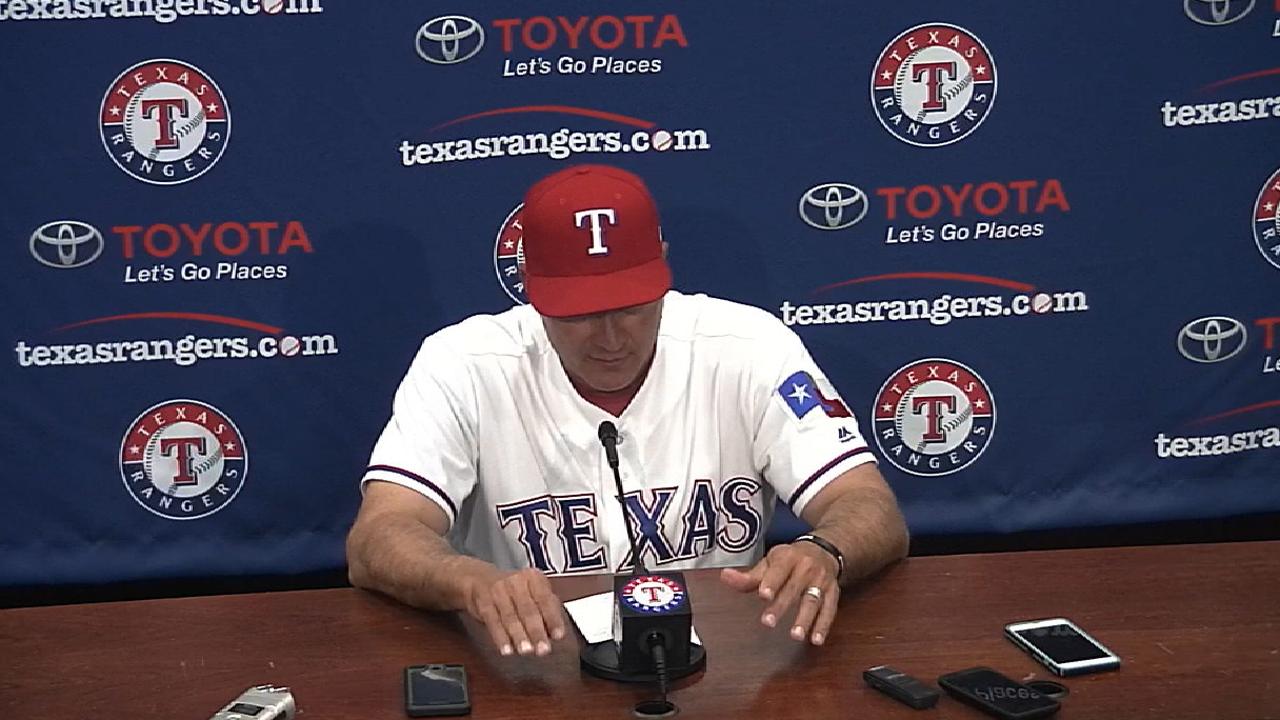 The Rangers get a tough assignment in the division-leading Houston Astros, with a four-game set beginning Monday in Minute Maid Park, but they know what they need to do: Hit. Texas batted .220 as a team in April, the third-worst such mark in the month in club history.
"We need to go back to getting the ball to the middle of the field, have tough at-bats," Texas manager Jeff Banister said. "Offensively, when you look at where our challenges have been; [it's] runners in scoring position, runners at third base, less than two outs, of not walking away without driving in a run. The two-out hits. … We don't do that and the other team does that, it's a challenge to win baseball games."
April is gone and May awaits in the week ahead. We'll see how the story of the 2017 season continues to unfold.
Doug Miller is a reporter for MLB.com. Follow him on Twitter @DougMillerMLB. This story was not subject to the approval of Major League Baseball or its clubs.