After Uehara loses footrace, floodgates open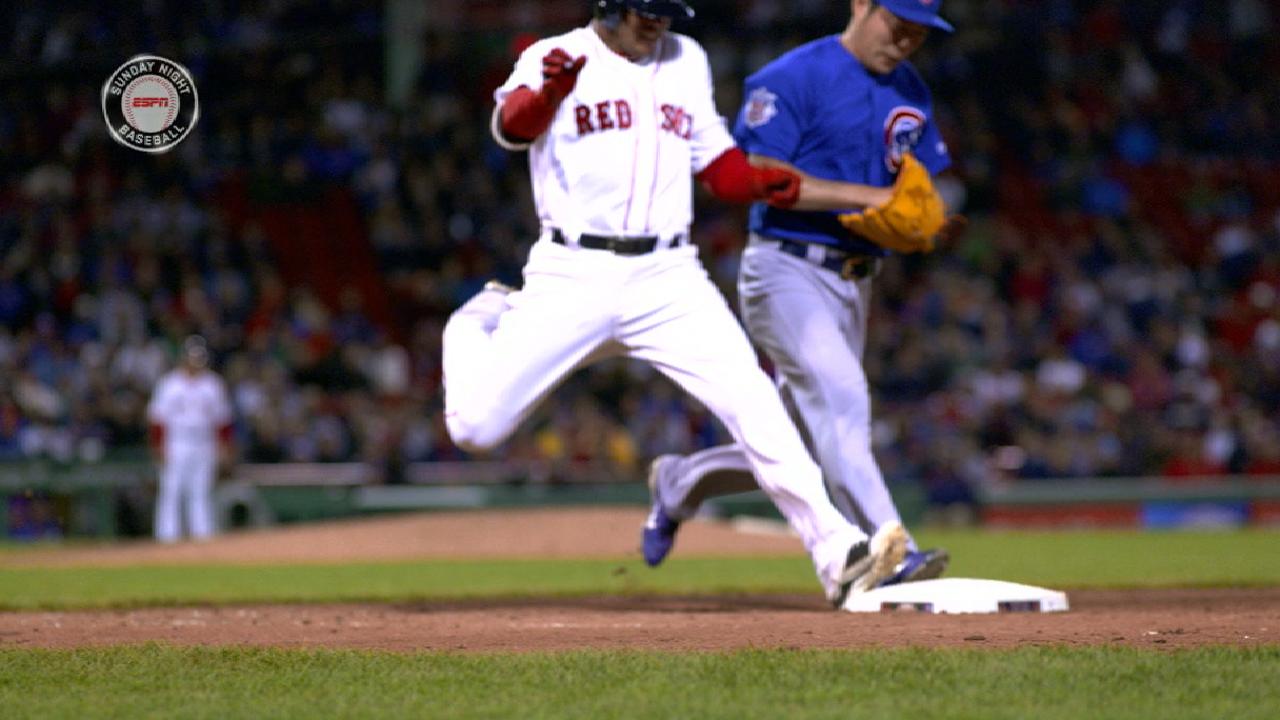 BOSTON -- The problem in the bottom of the eighth inning wasn't that Sunday marked Koji Uehara's second appearance in as many games. The problem was his size 10 1/2 feet.
Uehara was a half-step slow covering first base, which allowed Marco Hernandez to reach safely and start a four-run rally as the Red Sox posted a 6-2 victory over the Cubs to take the Interleague series.
The Cubs rallied on Kris Bryant's solo homer in the fifth and heads up baserunning by Jon Jay, who scored from second base on a wild pitch in the seventh to tie the game at 2.
Uehara started the eighth, and Hernandez hit a comebacker to first baseman Anthony Rizzo. Rizzo flipped to Uehara, but Hernandez won a footrace, and first-base umpire Jordan Baker called Hernandez safe. The Cubs challenged the ruling, but the call would stand after review and Hernandez had the infield single that sparked the Red Sox's four-run rally.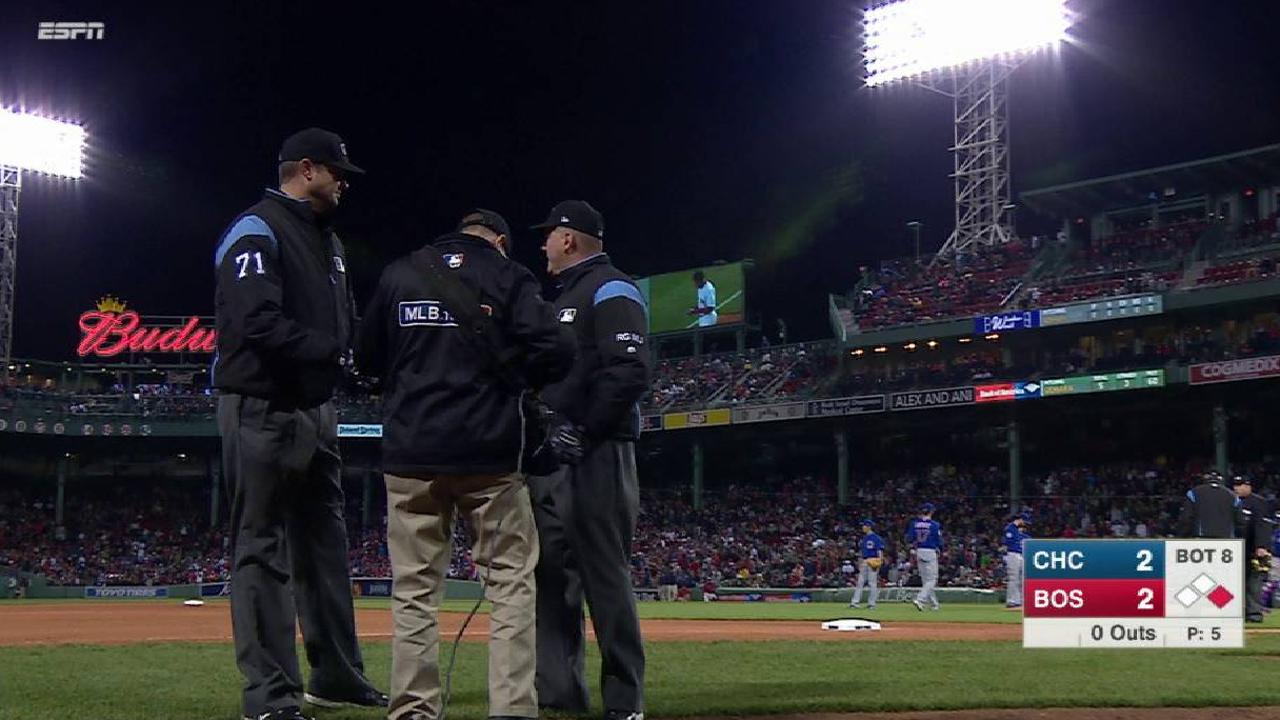 "I got there as quick as I could," Uehara said. "The runner was just faster."
"It looked like Koji was a little late getting off the mound," Red Sox manager John Farrell said. "He's got enough foot-speed to beat it out."
Said Hernandez: "I think I beat him. I saw him slowing down. I just ran as hard as I can."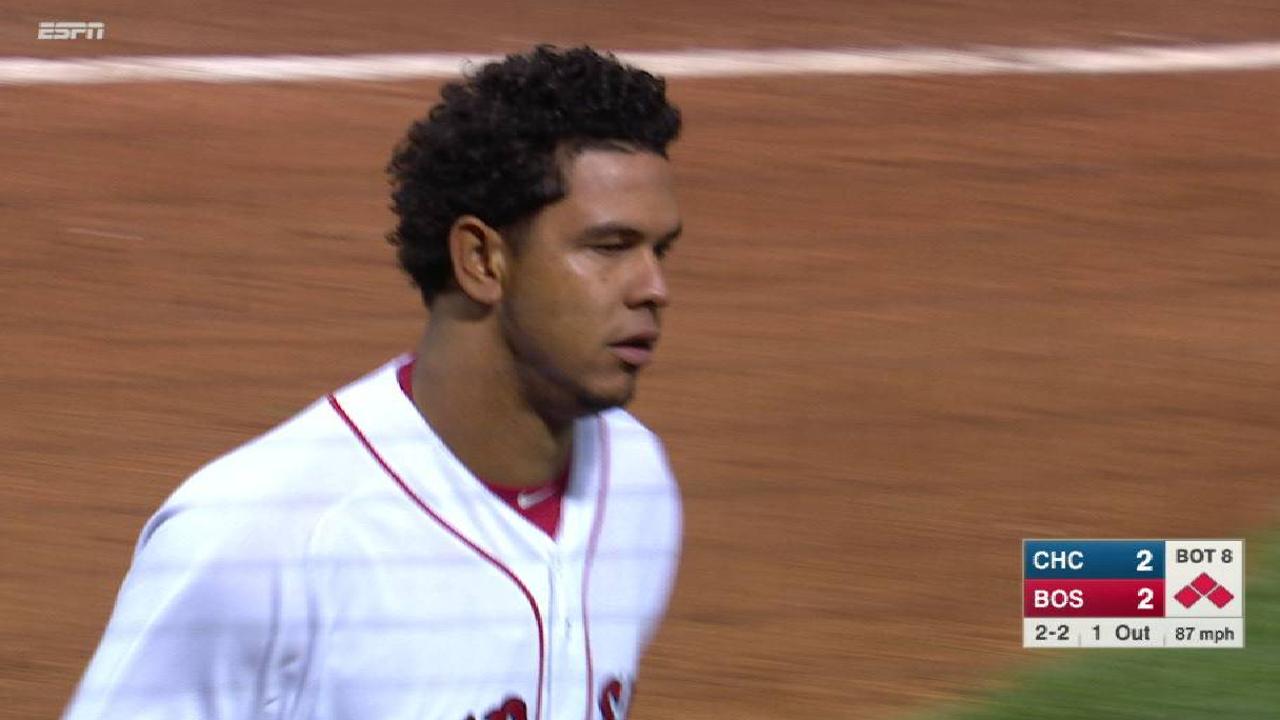 The Red Sox then loaded the bases as Xander Bogaerts and Andrew Benintendi both singled. Pedro Strop took over for Uehara and struck out Mookie Betts, but during Hanley Ramirez's at-bat, Strop threw a wild pitch that allowed Hernandez to score the go-ahead run.
Mitch Moreland then grounded out to Rizzo, and another run scored to give the Red Sox a 4-2 lead. A throwing error by shortstop Addison Russell on Dustin Pedroia's grounder enabled two more runs to score.
"Not covering first base really opened that whole thing up for them," Maddon said. "Koji is such a pro. I think he thought Rizzo was closer to the bag.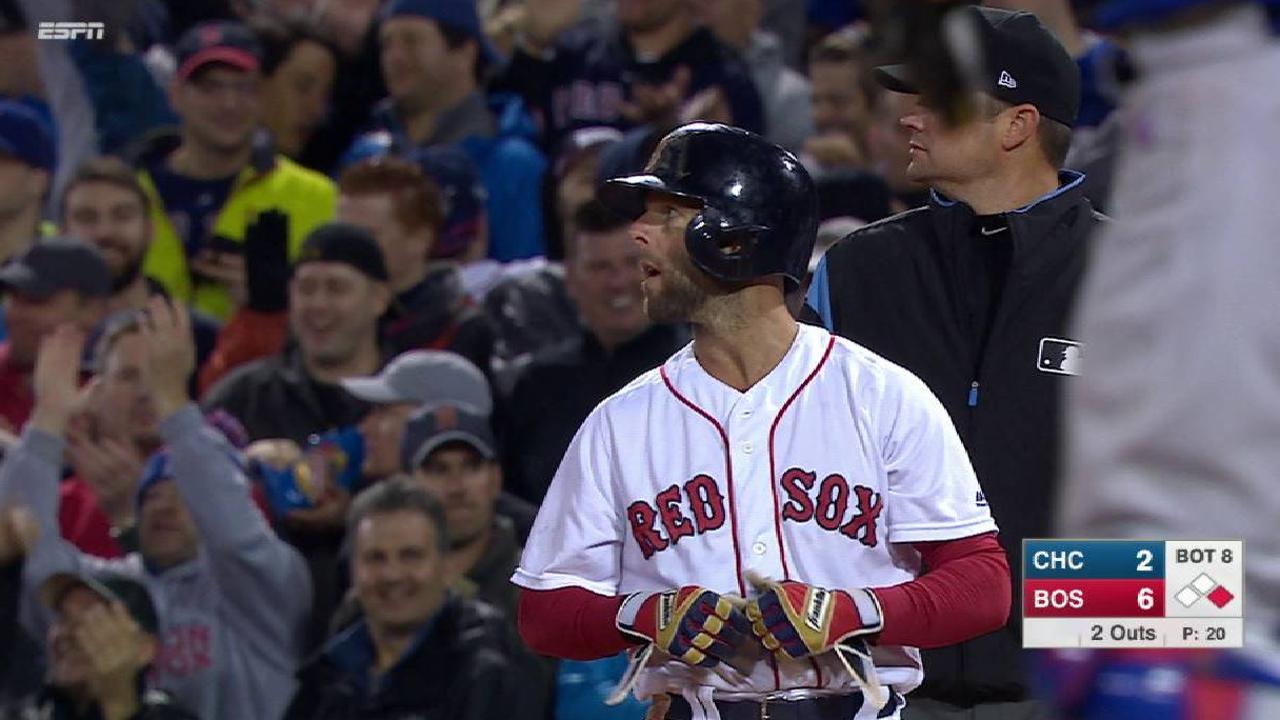 "I thought Strop did a great job striking out [Mookie] Betts. We made another mistake [by Russell] to make it look ugly at the end."
This was only the second time this season Uehara has pitched in back to back games -- he threw a perfect inning on Saturday. The other time the right-hander did so was the only time this season he gave up runs. Maddon didn't think the workload was a problem.
"His stuff was the same from the side," Maddon said. "If he covers first base, he would've had two nice outings in a row."
With the loss, the Cubs finished the first month with a winning record (13-11) although it's not nearly as impressive as last season, when they went 17-5 in April.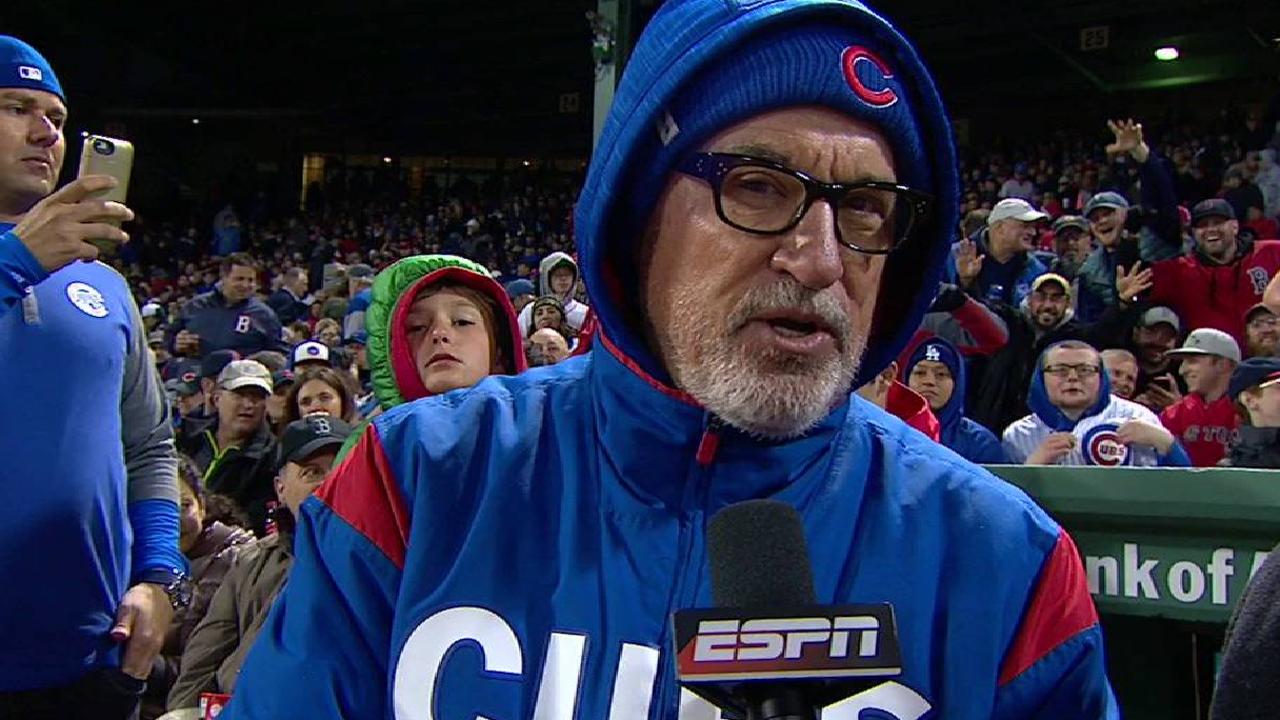 "I'll take a 5-4 road trip, I'll take a winning month," Maddon said. "We had opportunities to score more runs early and didn't do it. Overall, I thought it was a really good road trip."
The Cubs aren't clicking offensively, stranding 69 runners over the nine-game trip. The starting pitchers compiled a 5.40 ERA in that stretch.
"We're not clicking on all cylinders," starter Kyle Hendricks said. "Once that starts happening, getting in the middle of the year, everybody will start rolling."
"With everything that happened this month and being on the road a lot, I'll take what we did right now and get on back home and try to build upon it," Maddon said. "There's not a negative to be found for me."
Carrie Muskat has covered the Cubs since 1987, and for MLB.com since 2001. She writes a blog, Muskat Ramblings. You can follow her on Twitter @CarrieMuskat and listen to her podcast. This story was not subject to the approval of Major League Baseball or its clubs.