MLB.com Columnist
Mark Feinsand
Bringer of deals? There's a chance
Blue Jays' slow start could turn team into seller in July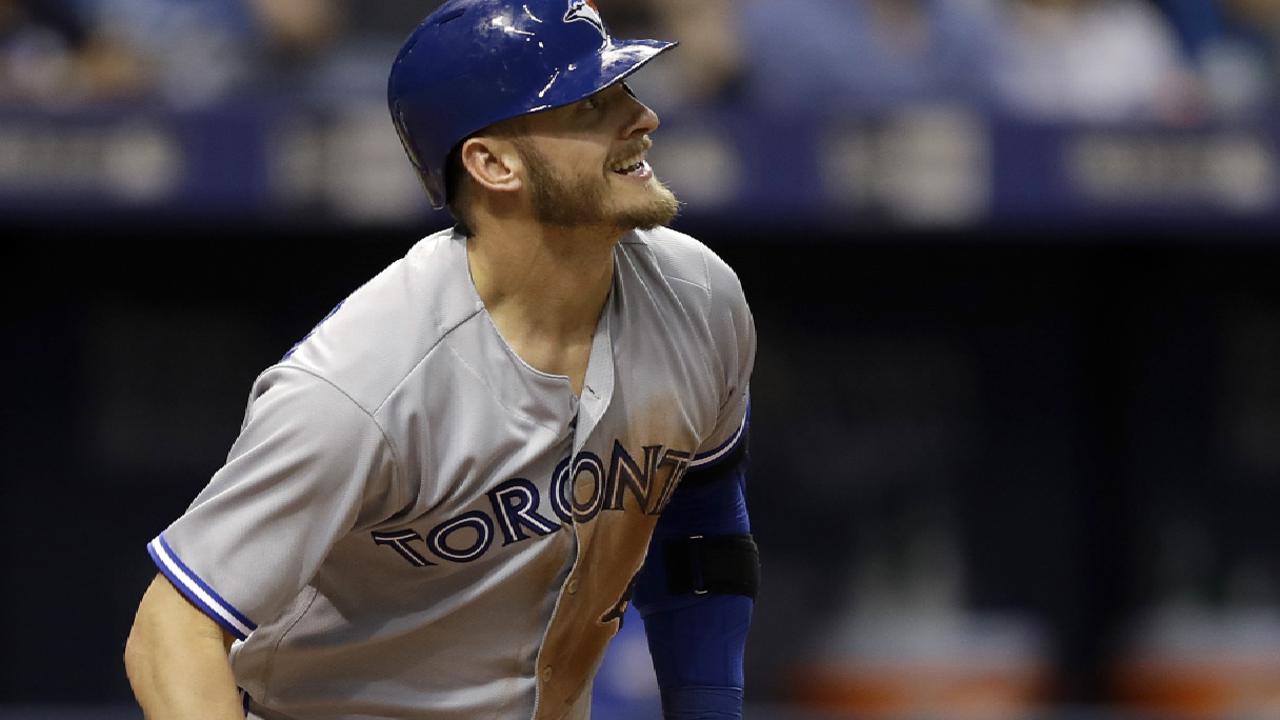 It happens every year. Big-name players are moved before the non-waiver Trade Deadline, making immediate impacts on the pennant races and, in many cases, the postseason.
Last year, it was Aroldis Chapman and Andrew Miller who altered the course for their new teams. The year before, David Price and Troy Tulowitzki went to Toronto and energized a .500 Blue Jays team, sparking a two-month run that extended into October.
It's far too early to guess who will be the biggest name moved prior to this year's Deadline on July 31, but an early candidate could be emerging: Toronto third baseman Josh Donaldson.
The Blue Jays are mired in last place in the American League East, and Donaldson has played just nine games because of a right calf injury that has already sidelined him for more than two weeks, and could keep him out for another week or two. For a club that has been to the AL Championship Series each of the past two seasons -- and had championship aspirations for 2017 -- this was not the start Toronto envisioned.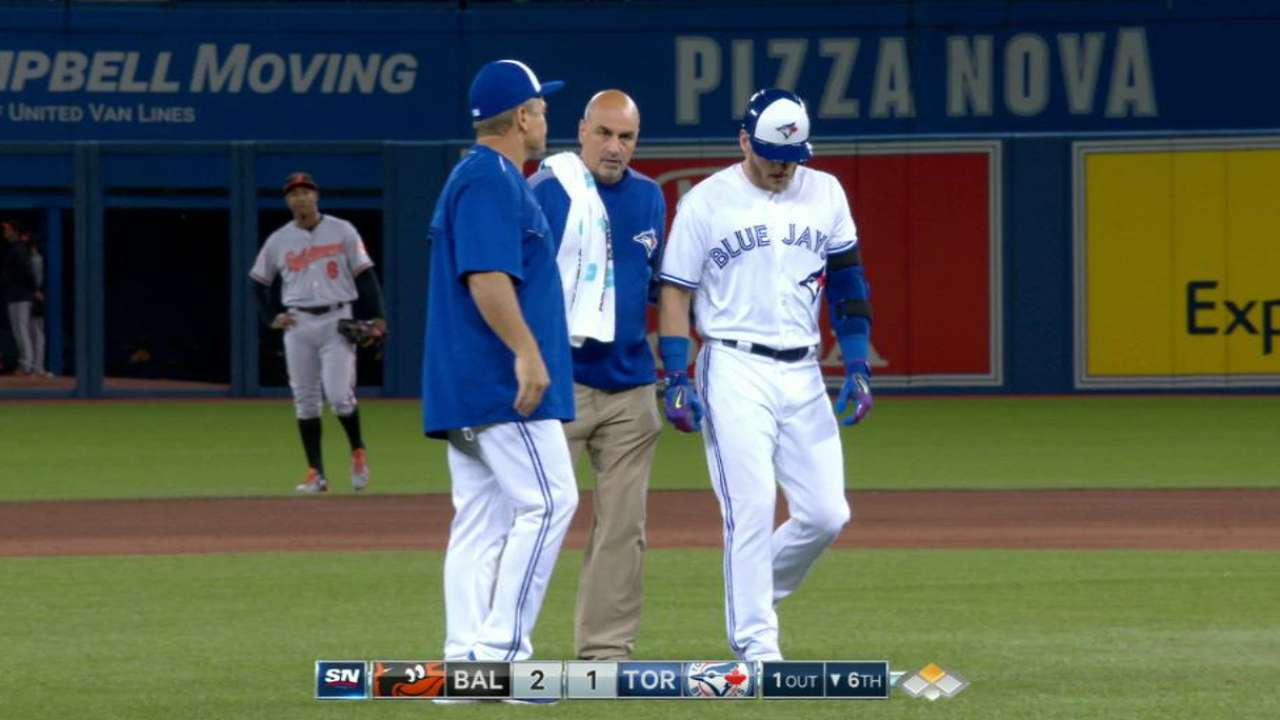 "We can overcome it," Blue Jays general manager Ross Atkins said. "We climb back to .500, and the only way to do that is to focus on our daily effort, our daily process and one game at a time. We're a good enough team that if we can get back to that level, we can get as hot as anybody."
Toronto proved that two years ago, going on a 42-14 run that started July 29 and turned an eight-game division deficit into a six-game lead, and the Jays' first AL East title in more than two decades. But that run came after then-GM Alex Anthopoulos went all in, acquiring Price and Tulowitzki.
"Alex was basically saying, 'I think we have a shot. It's time for the team, and the city, to take a step forward and go for it,'" said Phillies outfielder Michael Saunders, who played for the Blue Jays from 2015-16. "It injects you with some energy, and sends a really good message to the clubhouse that we're going for it."
But what happens when a team expected to contend finds itself on the wrong end of the standings? Atkins believes there's time for the Blue Jays to right the ship, but what if they're still well below .500 when the calendar turns to July?
Players such as Francisco Liriano, Marco Estrada and Jason Grilli become easy calls to be trade chips at that point, as they're headed for free agency at the end of the season. But what about a guy like Donaldson, an elite everyday player who is under team control through the end of 2018?
"The intangibles in the clubhouse, the leadership, positivity he brings; he's a guy that can put a team over the top," Saunders said. "He's an MVP, every year he's an All-Star. There aren't many players like him."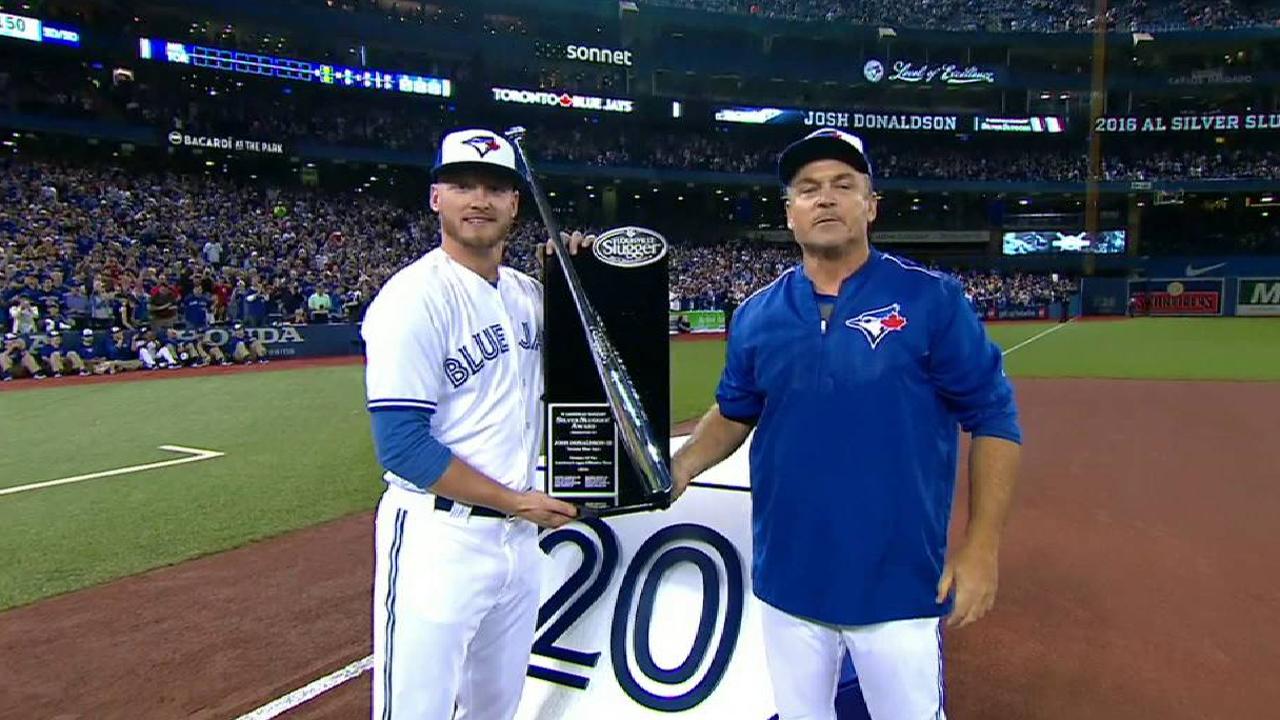 Imagine the impact Donaldson could make playing third base for either the Mets or Red Sox. And with teams now hesitant to give up major prospects for a half-season rental, Donaldson will look a lot more appealing in a trade given he would come with another full season of club control.
"He's a hell of a player; top-five, top-10 kind of player," one GM said. "He does move the needle, and he's an impact player. If someone gets him, he changes the dynamic of that team. Is it possible? Well, he's been traded once already."
Donaldson was considered to be a very good player when Oakland dealt him to Toronto after the 2014 season, but he hadn't yet hit 30 homers, scored or driven in 100 runs in a season, let alone win an AL MVP Award. His two years in Toronto have put him among the game's elite stars, and members of the Blue Jays' front office have told people inside Donaldson's camp that they wish they had 24 more players just like him.
Of course, that would become quite expensive.
Donaldson is earning $17 million in 2017, the second season of a two-year, $28.65 million extension he signed in February 2016 to avoid arbitration.
Donaldson will be eligible for arbitration again in 2018, then hit the free-agent market at the end of that season, forcing the Blue Jays to shell out some serious money to keep him, or watch him leave for nothing more than compensatory Draft picks.
"We're exceptionally glad that he's a Toronto Blue Jay -- and hope that he will be for a long time," Atkins said, declining to say whether the team has engaged agent Dan Lozano about an extension for Donaldson. "Certainly, he's an exceptional player; one of the best in the game. He's integral to our offense, our defense, our clubhouse and our culture."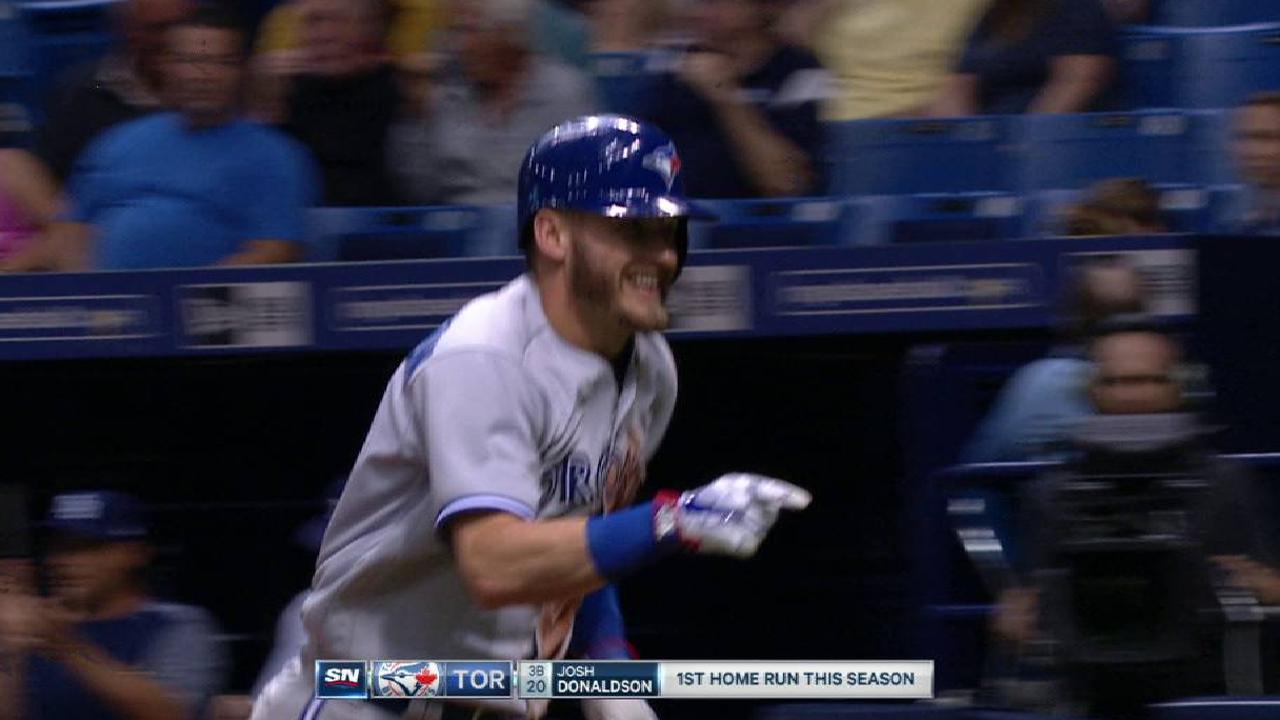 If the Blue Jays decide that re-signing Donaldson is unlikely, they could opt to take advantage of his contract situation and move him for what would surely be a solid package of players.
"It's really tough to give up your top prospects for a rental, unless you're convinced that guy will make you the favorite to win it all," another GM said. "Donaldson being under control through 2018 makes him a lot more attractive than a guy that will walk away this fall."
Atkins is not thinking ahead to the Deadline just yet, especially not about the notion of being a seller. But he knows the reality that such a start brings, and he understands that all options could be on the table based on how the next few months develop.
"First and foremost, we're focused on winning," Atkins said. "We're focused on building around a good core, and continuing to try to sustain a winning environment and team. Secondarily, you always have to remain agile. You prepare for everything, any possible scenario, direction and opportunity that can present itself."
Mark Feinsand is an executive reporter for MLB.com. This story was not subject to the approval of Major League Baseball or its clubs.