MLB.com Columnist
Joe Posnanski
Judge latest to celebrate birthday on diamond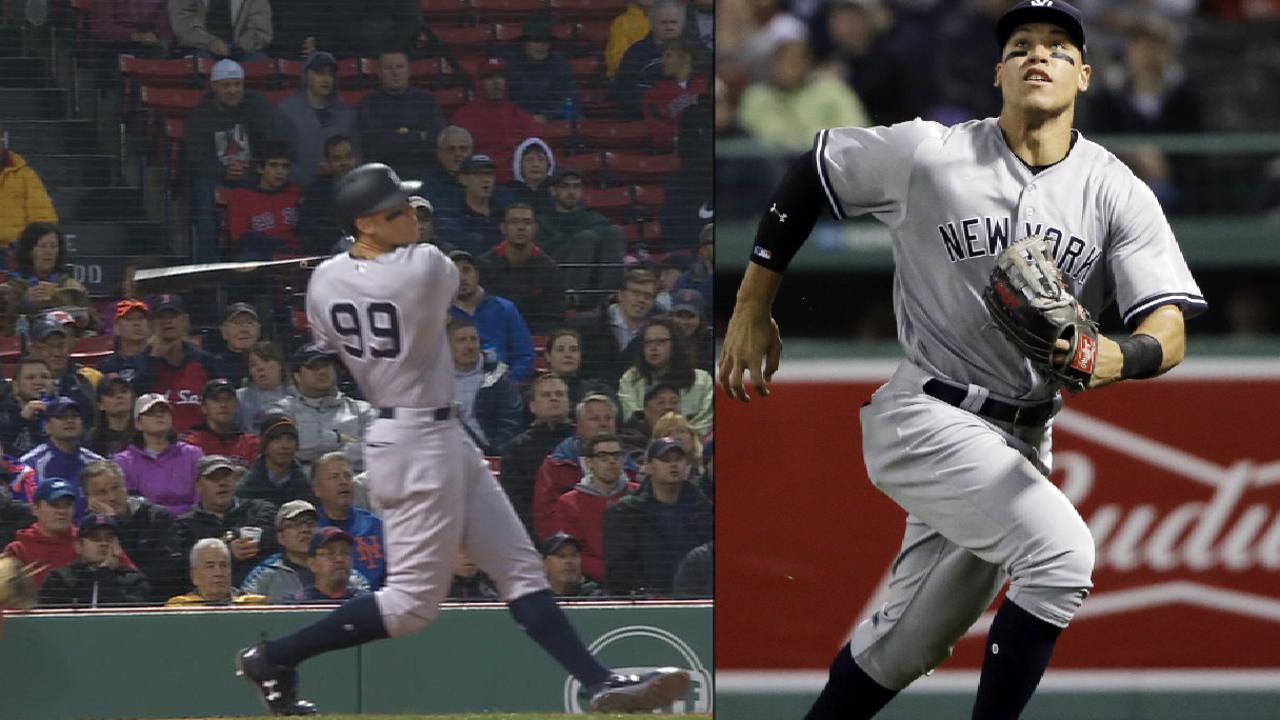 There is a wonderful little button on Baseball Reference's Game Finder that simply asks: "Is Birthday?"
I've always meant to click this button and just go down that rabbit hole. Who hit the most home runs on their birthday? Who routinely pitched the best on their birthday? Who spent the most birthdays out on a baseball diamond playing for the crowd?
Well, Wednesday was the perfect day to look it up, because the Big Friendly Giant Aaron Judge celebrated his 25th birthday by playing his first game at Fenway Park. I would not have minded spending my 25th birthday doing that.
But Judge more than just played his first game at Fenway. He hit his league-leading seventh home run -- going opposite field, no less. And he made a fantastic into-the-crowd catch.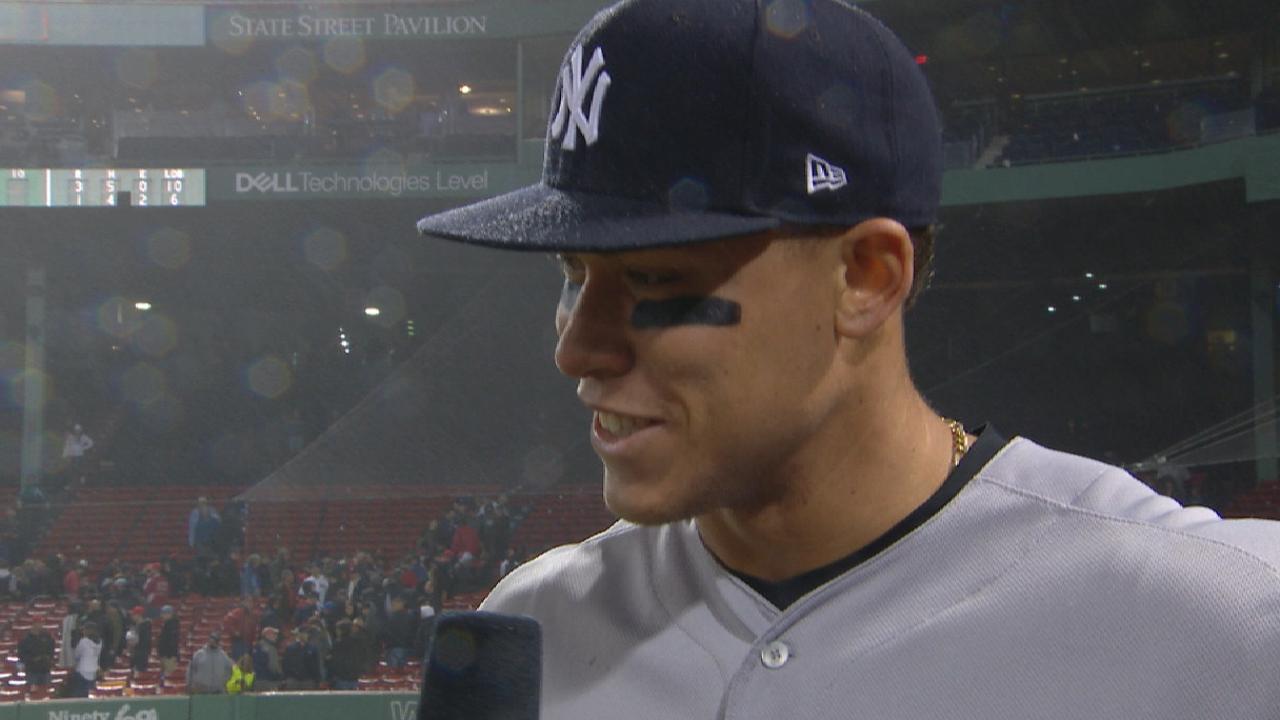 My favorite part of that video, by the way, is Judge's final answer to: "A win, first home run at Fenway, great defensive play, can you ask for a better 25th birthday?"
The BFG didn't miss a beat: "No, it's great, always nice to get a win."
So, to answer those birthday questions:
Best single game for hitter on his birthday
That has to go to Nomar Garciaparra, who hit three home runs and drove in eight at Fenway Park against the then Tampa Bay Devil Rays on his 29th birthday in 2002. The Devil Rays actually led, 4-0, going into the third inning, and the Red Sox scored 10 in that frame -- Garciaparra hit two home runs in the inning. Boston ended up winning, 22-4.
Best career birthday hitter
You could make an argument for Alex Rodriguez, who hit six home runs on his birthday -- most in baseball history. Mark Belanger, weirdly, hit .458 in the 10 games he played on his birthday, so he might have made the biggest transformation. But I would say the greatest was 1970s and '80s slugger Jason Thompson, who hit .500/.576/.964 with four home runs, 14 runs and 14 RBIs in nine birthday games.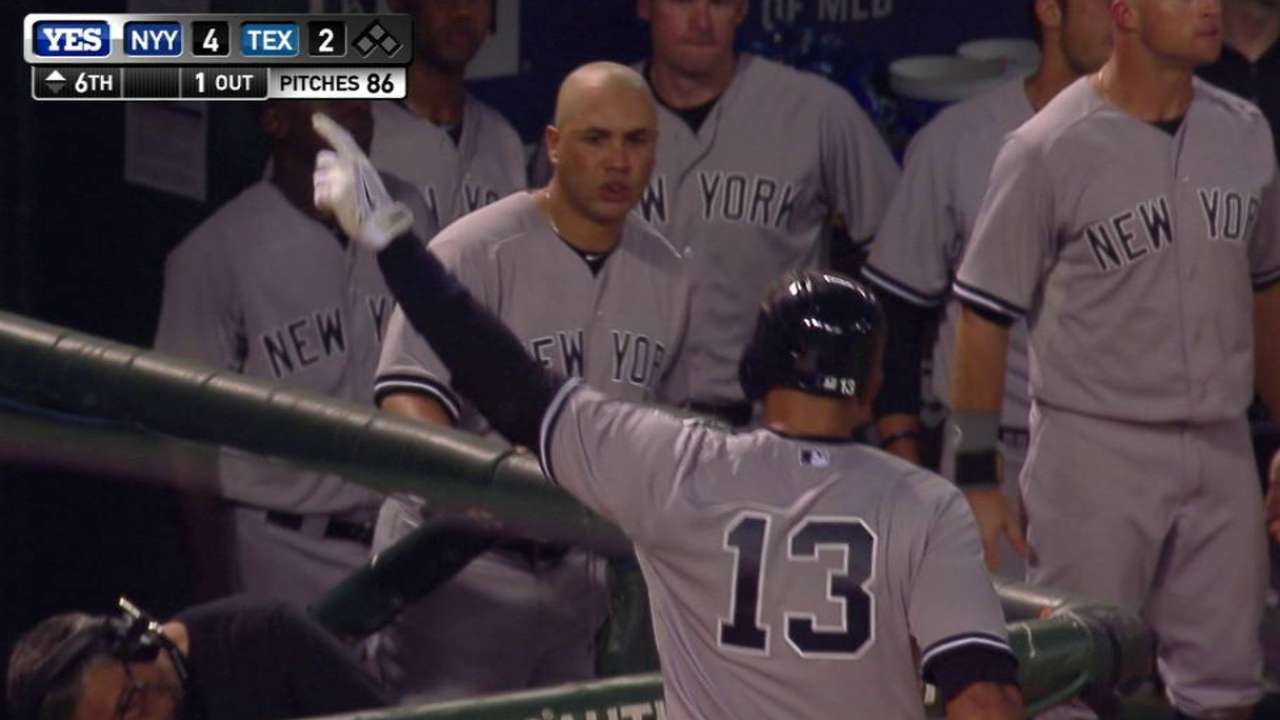 Best pitching performance on his birthday
It's hard to argue against Warren Spahn's outing in 1951 on his 30th birthday -- he pitched 15 2/3 innings in Brooklyn and allowed one earned run. Unfortunately, he gave up a walk-off single to Carl Furillo in the 16th after third baseman Gene Mauch (!) booted a ground ball. So I guess that turned out to be a lousy birthday.
Instead, we'll go with Marcelino Lopez, a pitcher from Cuba who threw the best game of his career on his 23rd birthday in 1966. He faced the Baltimore Orioles, who would sweep the Dodgers in the World Series just two weeks later. And Lopez was electric. He threw a three-hit shutout and struck out 12, which was the third-highest strikeout total for any American League pitcher that year.
Best career birthday pitcher
Sad Sam Jones pitched the most games on his birthday, with nine. Maybe that's why he was sad. Bobo Newsome won the most games on his birthday, with five. But the best birthday pitcher might have been my old pal Mike Boddicker, who started three times on his birthday, won all three, had a 1.57 ERA for birthday starts and did it with absolutely nothing. I say that with great affection; Bod knows. Rod Carew once said of him: "My wife throws out better garbage than he does." Kirby Puckett once shouted at Boddicker -- mid-swing, no less -- "Throw it like a man!" Boddicker won 134 big league games and an ERA title anyway. And he was unbeatable on his birthday.
Joe Posnanski is an executive columnist for MLB.com. This story was not subject to the approval of Major League Baseball or its clubs.