Baseball Tomorrow Fund lights way for NJ field
Grant helps provide finishing touch to year-long rebuild in Ewing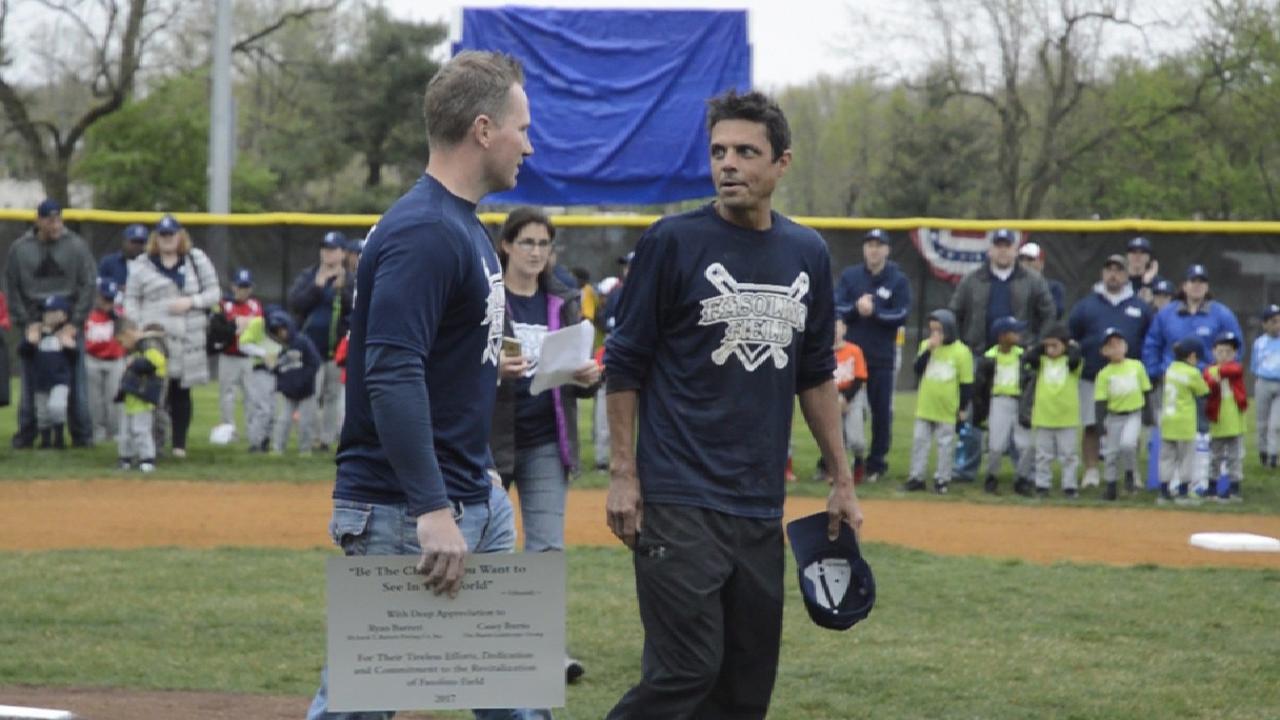 It had taken eight months. From building new dugouts to installing a full irrigation system and fixing plumbing in the bathrooms, community volunteers made sure Fasolino Field in Ewing, N.J., could once again host Little League games.
"When we came here, it was like the end of the world and we had to rebuild society," said Jon Noble, president of Ewing Little League. "I couldn't imagine baseball being played here last year, and they did it."
Just one thing was missing. Lights.
That's where the Baseball Tomorrow Fund came in. After submitting an application last June, Ewing Township Little League was awarded a $109,897 grant that provided funding for field lights from Musco Lighting.
The township had a ribbon-cutting ceremony on Saturday to celebrate the first lighting of the field to the public, before the first game was played under the lights.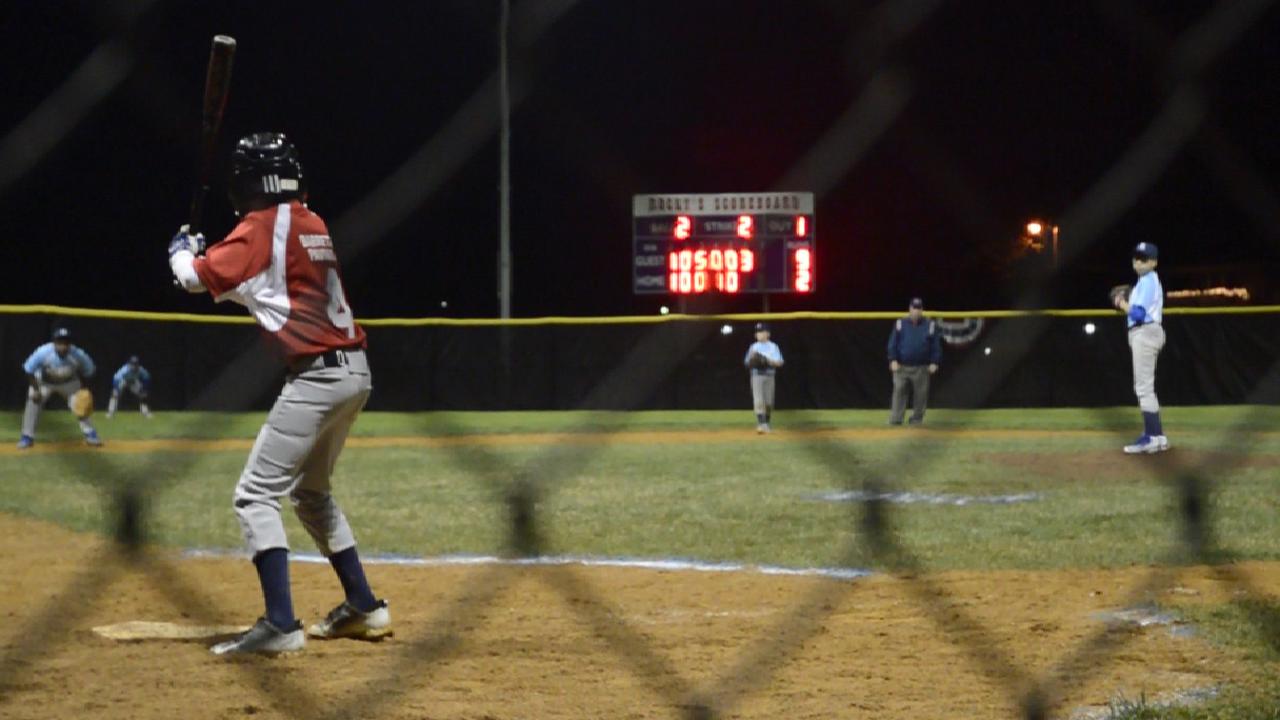 The Baseball Tomorrow Fund is a joint initiative between the Major League Baseball Players Association and Major League Baseball designed to promote the growth of youth baseball and softball throughout the world by awarding grants to support field renovation and construction projects, equipment and uniform purchases, coaches training material and other selected program expenses.
"The leaders wanted to bring Little League back. They worked hard on renovating and really had a strong core group," said Cathy Bradley, executive director of the Baseball Tomorrow Fund. "They want the kids to learn in a safe and quality environment. They have been working on the field for quite some time, so it seemed like the perfect candidate."
Noble said the grant application was extensive and took almost two months to complete. The league wanted to make sure the application was perfect by including maintenance plans and a timeline of when things would be completed.
"I honestly couldn't have envisioned this. This field was dead. We brought it back to life," Noble said. "Other districts and towns have played here and said this is the best field they have ever played on. For them to say that, knowing what it once looked like, it is amazing."
The major contributors to the original renovations included Ryan Barrett and his paving company, along with Casey Burns, who owns Burns Landscaping Group. Both played on the field as kids and were excited to play such a large role in revitalizing the field that taught them to love baseball.
"We wanted this like a Major League field. We wanted the past, present and future to meet at this field," Barrett said.
"Kids are so excited in Ewing. Kids wear their uniform to bed and watch games when they aren't playing. It is a wonderful sport kids see now, because of the Baseball Tomorrow Fund."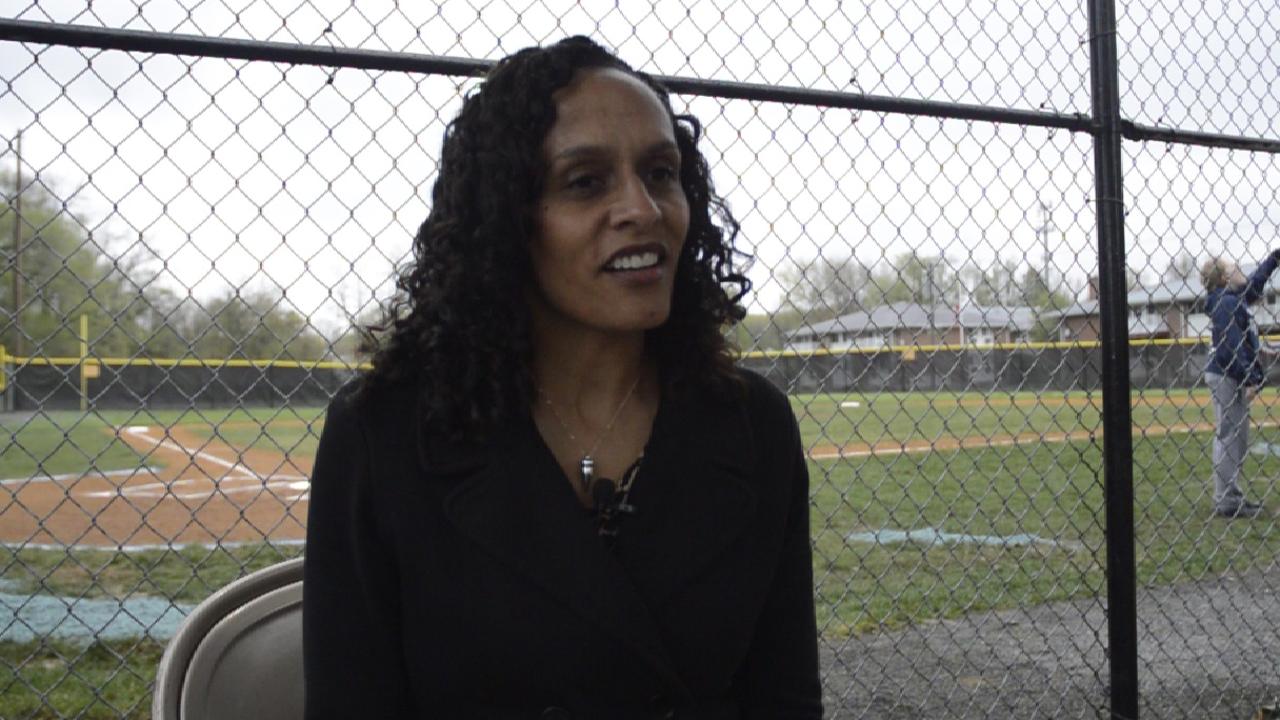 Beyond the addition of lights, Ewing Little League hopes to eventually build a baseball complex that includes indoor training facilities and clinics to allow baseball to be played year round.
"What this has taught me is that the sky is the limit," Noble said. "We are going to keeping improving, not only for our kids, but for the community."
Quinn Roberts is a reporter for MLB.com. This story was not subject to the approval of Major League Baseball or its clubs.