Play Ball brings fun, joy of game to Flint kids
MLB, Tigers and Jackson Park RBI Program partner for Michigan event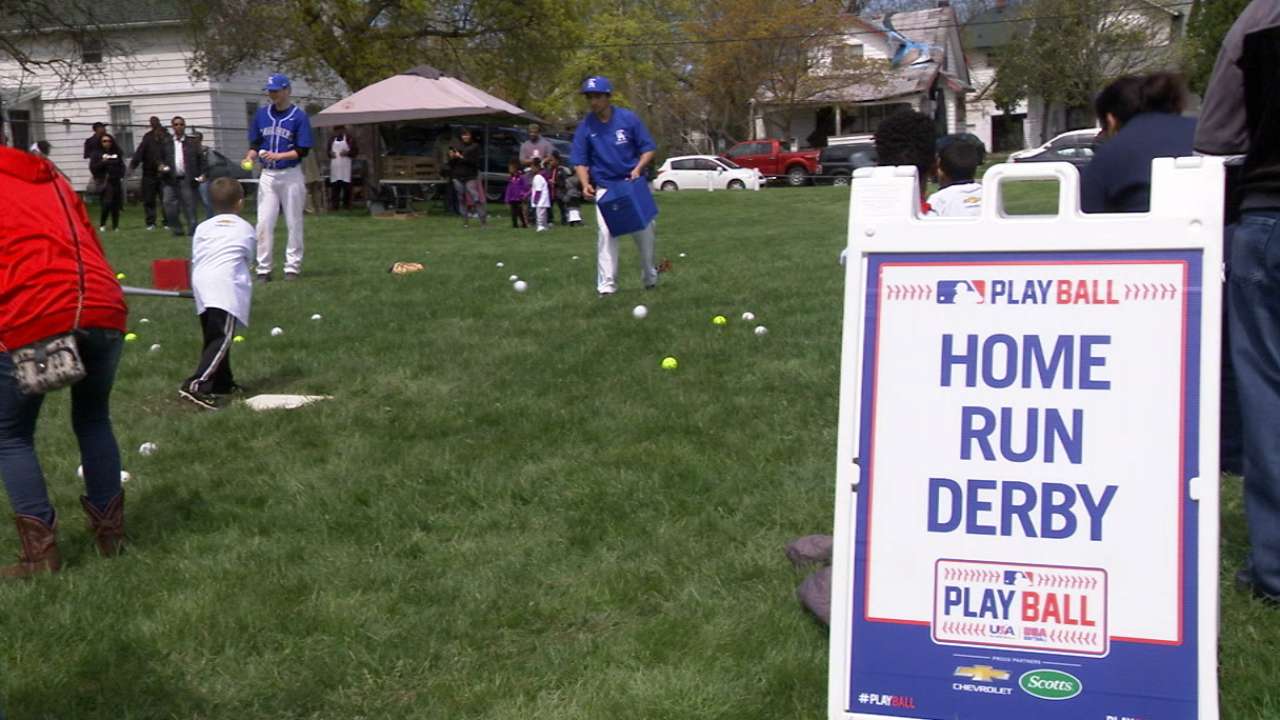 FLINT, Mich. -- With as much as Flint, Mich., has gone through with its water crisis, hosting a Play Ball event at an inner-city park was a welcome positive change. On a sunny Saturday at Hardenbrook Park in Flint, the Tigers partnered with Major League Baseball to bring kids an afternoon of fun and an opportunity for a taste of the game -- for some, their first ever.
"It's great for [people outside of Flint] to see [events like this]," Flint mayor Karen Weaver said. "Because it's about more than fixing infrastructure. It's about bringing these other kinds of positives to the city of Flint. Because it lets people know that Flint is not forgotten, that we are coming back, and great things are happening here."
Weaver first saw the Play Ball initiative as a booth advertisement at a United States Conference of Mayors and immediately recognized the potential benefit. A year later, hope became reality when Weaver learned that the city had been chosen for a Play Ball event -- a coordinated effort between the Tigers, MLB, and the Jackson Park RBI Program.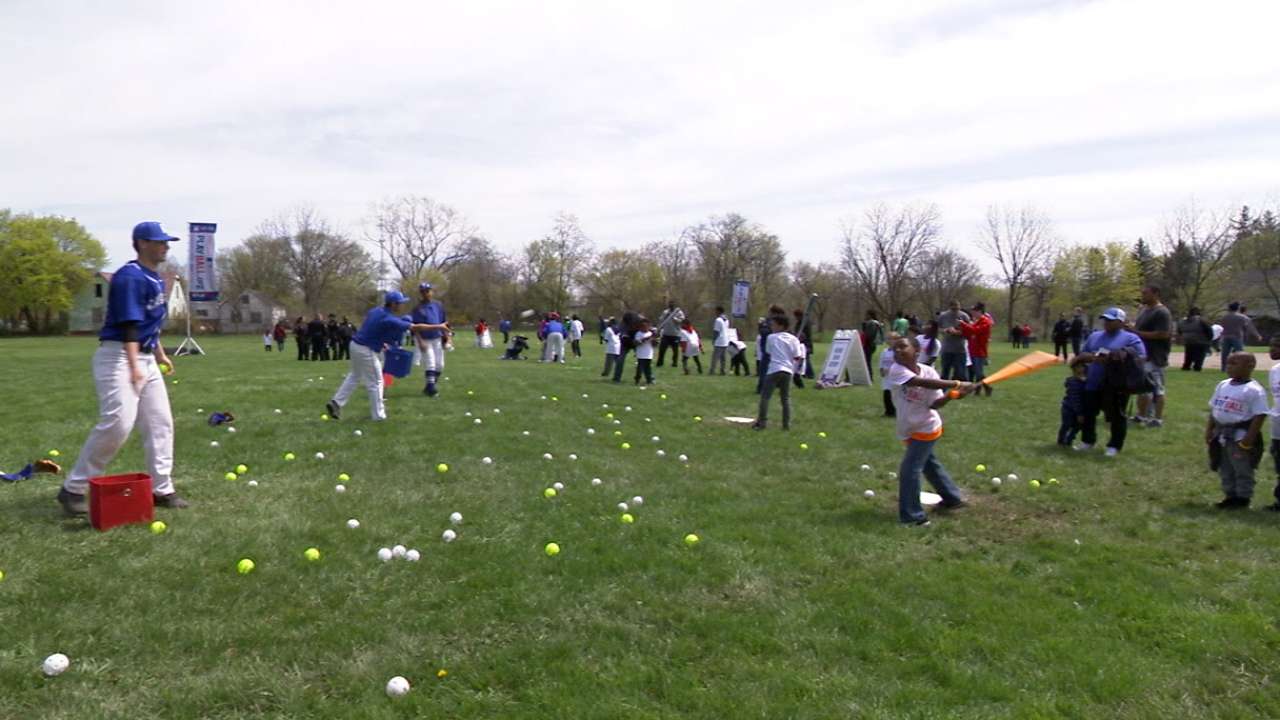 • Reviving Baseball in Inner Cities
Play Ball brought out children as young as 5 years old to play and explore the different facets of baseball, and also learn about the importance of teamwork and daily fitness beyond the game. For children who live in environments without adult mentorship, a game environment may be their first (and sometimes only) avenue for gaining crucial life skills and having the support of their peers.
The goal of Play Ball events isn't so much to have a serious game of baseball, but to give children a chance at discovering the game. And by hosting these events, the Tigers and MLB are hoping to bridge that gap.
A beautiful day for baseball here in Flint, MI for our #PlayBall event! pic.twitter.com/UcELrwyVlt

— Play Ball (@PlayBall) April 22, 2017
Children were given Play Ball T-shirts and wristbands according to their age group, before they were divided into their respective starting activities, including a "Groundouts and Popouts" section and a home run area focused on getting the bigger hits. Each group rotated through the areas in order to give the kids enough time to experience each station of the game and the difficulties that accompany the sport.
"Baseball is a game of failure, for one," MLB senior vice president for youth programs Tony Reagins said. "And baseball really teaches you how to overcome most odds. If you fail 70 percent of the time, you'll probably end up in the Hall of Fame. Baseball really teaches how to deal with failure and having a strong mental approach with whatever you decide to do. The mental game of baseball is really important, and the mental game of life is equally important. Baseball teaches you a lot of life lessons."
Beyond providing an environment for fun and exercise, MLB hopes Play Ball will help a younger generation gain genuine interest in the sport and show them how easy it is to pick up baseball. MLB's goal is to have kids turn to baseball as a first option in sports, and initiatives like Play Ball and the RBI Program are working to do just that.
As for the Tigers, the team will provide kids with tickets to home games and equipment for those who need it through the RBI Program. But this event is just the first step for the Tigers, and when the team is at home, kids will have an opportunity to talk to the players and hopefully learn from them.
"We want our players back in Detroit, once the team does come back, to sit down and encourage them," Tigers manager of player relations, youth and sports programs Sam Abrams said. "When they started playing, they were about the same age. Stick with it, continue to show confidence, continue to stay committed to the game, and hopefully we'll turn out some Major League ball players."
Catherine Slonksnis is a contributor to MLB.com. This story was not subject to the approval of Major League Baseball or its clubs.