MLB.com Columnist
Richard Justice
Expect the unexpected: 5 surprising teams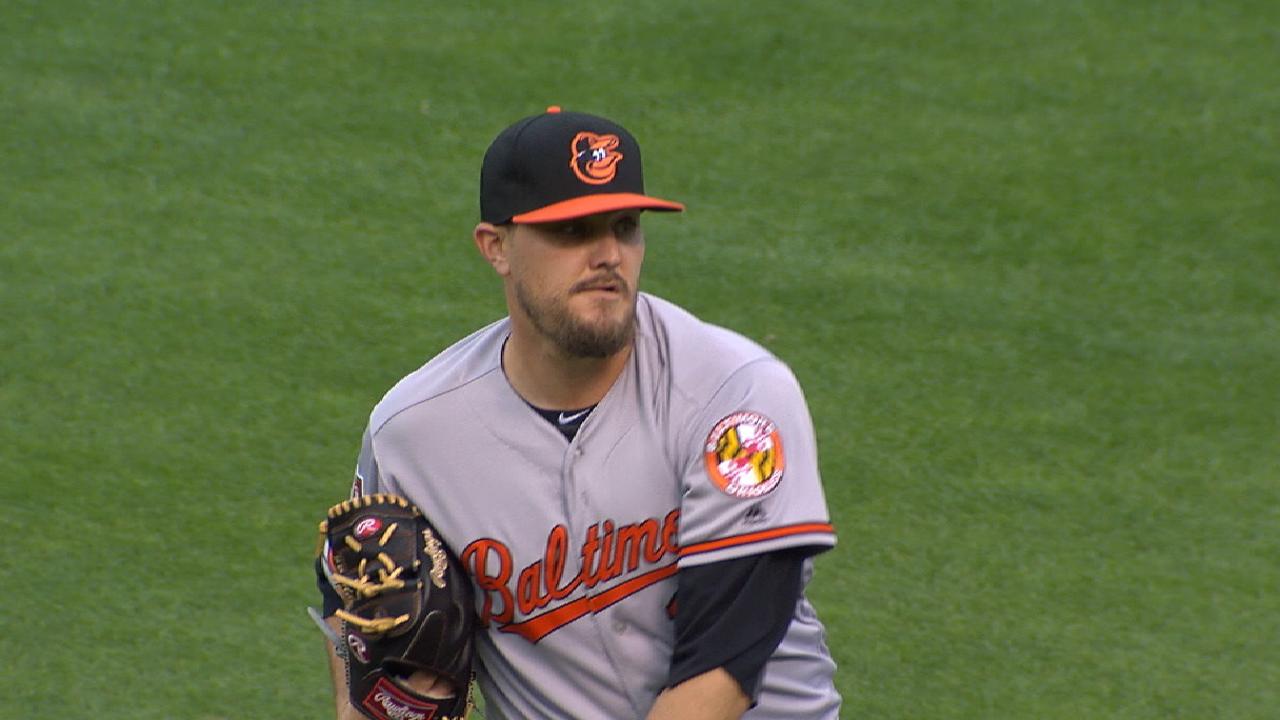 You didn't expect to see the Orioles in first place at this point, did you? Did you think the Brewers would be baseball's most entertaining team?
The Reds and Rockies are in first place; the Cardinals and Rangers are in last. Sure, it's still early in the season. On the other hand, this is fun stuff.
Who knows if the Reds and Rockies will be atop their divisions two months from now? But these are young teams gaining confidence by the day.
Here are five teams doing the unexpected.
1. Orioles
This should make the rest of the American League East take notice: The Orioles are 10-4, and they haven't really played that well yet. Their offense hasn't gotten on track, and their pitching has been spotty. It's a pretty typical story in Charm City.
But what tends to get overlooked is what the O's do have: solid defense, a great bullpen, a great clubhouse environment and a terrific manager (Buck Showalter).
What happens if the Birds get No. 1 starter Chris Tillman and baseball's best closer Zach Britton back from the disabled list? Let's just say Baltimore is real nice in October.
2. Reds
When a club invests in young players and puts them in the right environment and allows them to grow and struggle and grow some more, things can happen faster than anyone predicted.
Reds general manager Dick Williams and manager Bryan Price are all in, and we're seeing catcher Tucker Barnhart, third baseman Eugenio Suarez and left fielder Adam Duvall flourish. Cincinnati is allowing second baseman Jose Peraza to learn on the job, and he probably is going to be a star.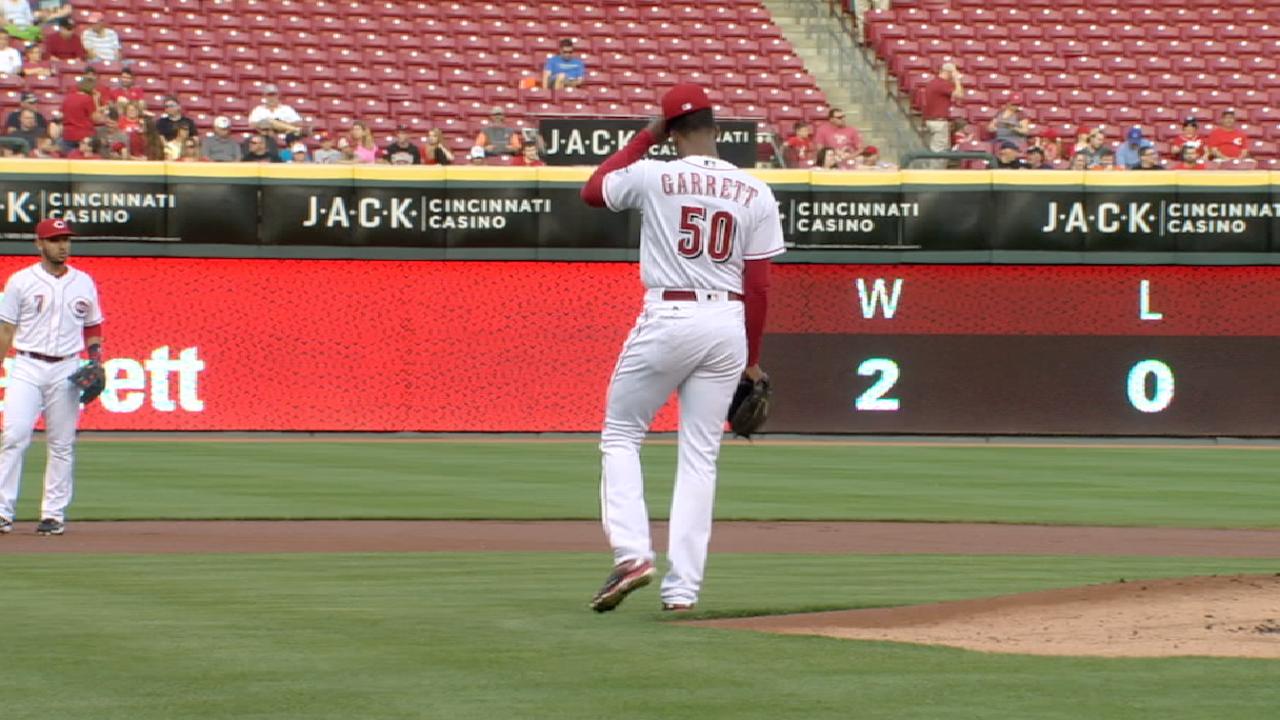 Look at the young pitchers, like Amir Garrett, Brandon Finnegan, Wandy Peralta and Cody Reed. Don't forget closer Raisel Iglesias. According to Statcast™, his slider is one or the best in the game. During a two-inning stint against the Orioles on Thursday, Iglesias got 11 swings and misses on 18 sliders -- a 61.1 percent rate and the second highest of the Statcast™ Era for a pitcher who threw at least 15 sliders.
The Reds aren't close to being a finished product, but with Joey Votto surrounded by young talent, it'll be fascinating to watch it unfold.
3. Rockies
This is a surprise only for those who haven't been paying attention. Colorado's offense is a nice blend of youth and experience, and this is a group that should get even better. What's different about these Rockies is all the young pitching they've accumulated. They always knew they'd have to do it this way because Coors Field is an acquired taste for pitching.
Colorado has five starters 27 or younger, including possibly the best of them all, 22-year-old Antonio Senzatela. Meanwhile, veteran Greg Holland has helped stabilized the bullpen by converting all eight save chances. Sure, the Rockies will score runs. But that's not what's likely to make them dangerous in the National League West.
4. D-backs
With center fielder A.J. Pollock and first baseman Paul Goldschmidt in the middle of the offense, Arizona has a chance to score enough runs to win. Zack Greinke, Patrick Corbin and Robbie Ray are anchoring an improved rotation, and Archie Bradley may have found a home for his high-end stuff in the bullpen.
The D-backs and Rockies are getting their sea legs, while the Giants and Dodgers are off to slow starts. But that's how special seasons start, with one step at a time.
5. Brewers
As Spring Training wore on, the Brewers had a feeling they had a good mix, that first baseman Eric Thames might be a star (he is) and that third baseman Travis Shaw had been a smart pickup (he has been).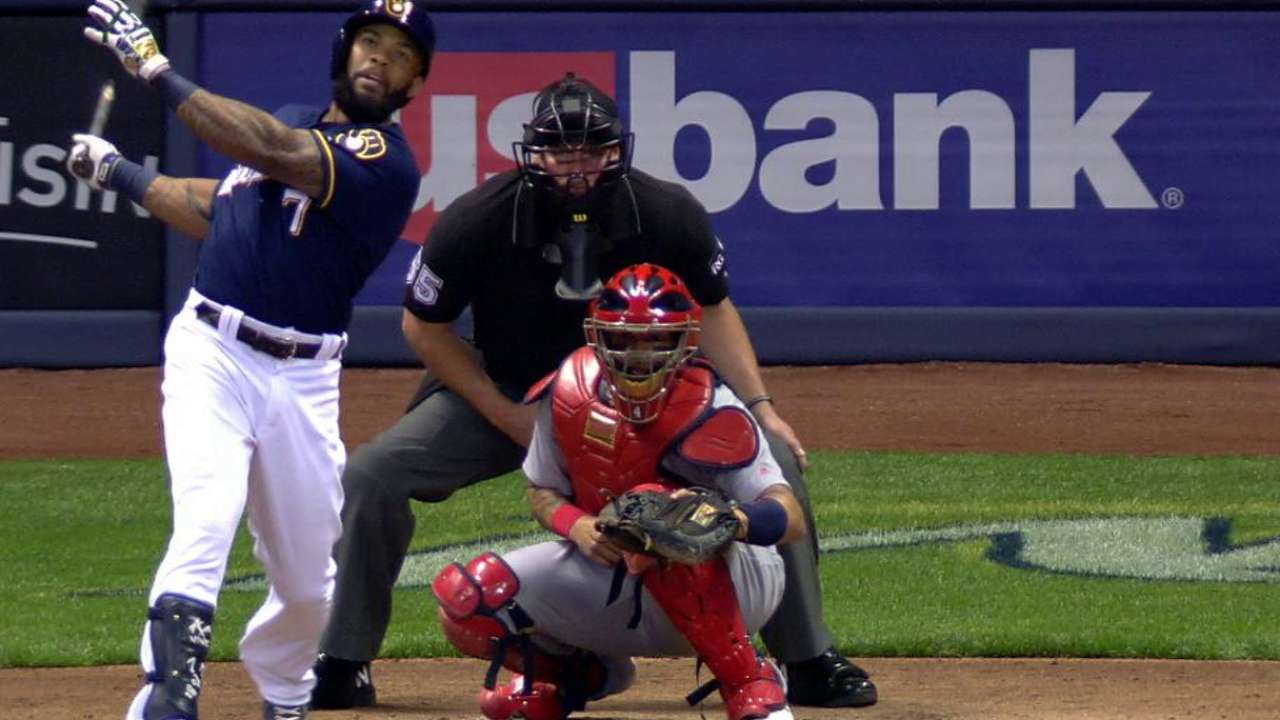 Meanwhile, manager Craig Counsell is doing a tremendous job mixing and matching his bullpen. Chase Anderson and Wily Peralta are off to good starts in the rotation, and 24-year-old right-hander Zach Davies is highly regarded. A team that is leading the Majors in home runs and runs and is third in stolen bases is as entertaining as almost any in the game.
After an 89-loss season, Milwaukee is starting to get the attention of fans in one of America's great baseball cities. Can the Brewers sustain it? They think they can, and at this point, that's really all that matters.
Richard Justice is a columnist for MLB.com. You can follow him on Twitter @richardjustice. This story was not subject to the approval of Major League Baseball or its clubs.