Moncada remains No. 1 fantasy prospect
Dodgers' Bellinger, Brewers' Brinson among those to move up ranks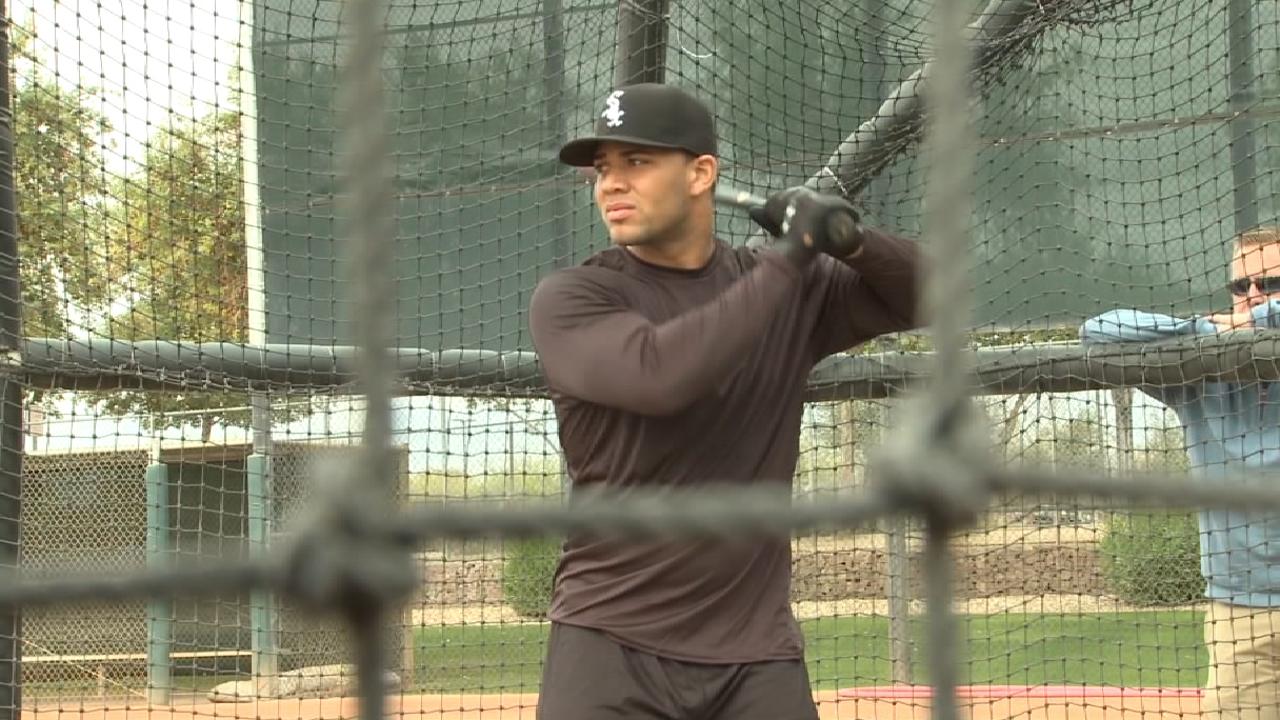 We're just a few weeks into the 2017 Minor League season, but already there are many top prospects making a case for a big league promotion.
For players beginning the season either at the Double-A or Triple-A levels, a hot start can determine whether they're called up in the first half rather than in August or September. Those extra months of production can be crucial for fantasy owners, too -- especially those seeking an in-season upgrade or a potential long-term keeper at a particular position.
So who might be next to get the call and make a fantasy impact? That's what this weekly feature is all about. Here is a Top 10 list of fantasy prospects in the Minor Leagues, ranked based on potential impact this season. Talent is obviously a big factor, but opportunity also figures heavily into the decision-making process. In parentheses is where each prospect was listed in our previous fantasy rankings.
1. Yoan Moncada, 2B, White Sox (Previous rank: 1)
As MLBPipeline.com's No. 1 overall prospect, Moncada more than likely is already owned in your fantasy league, regardless of the format. His .317/.391/.683 slash line this spring has given way to .314/.407/.569 slash line with four homers and four steals in 13 games at Triple-A Charlotte, though the White Sox would like to see the 21-year-old second baseman improve his approach at the plate before he returns to the big leagues. In the meantime, Tyler Saladino will continue to serve as a stopgap until Chicago decides Moncada is ready.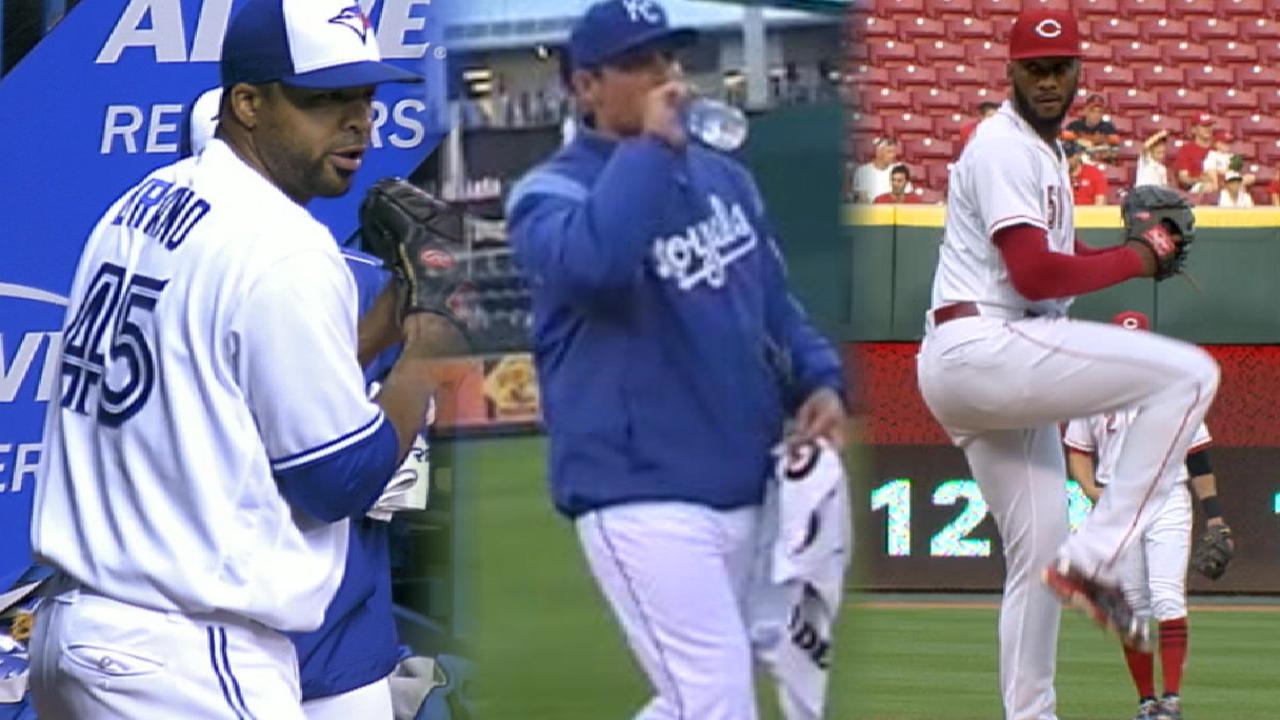 2. Cody Bellinger, 1B/OF, Dodgers (Previous rank: 3)
With his elite raw power, mature approach and underrated feel for manipulating the barrel, Bellinger, 21, is the most impactful hitting prospect in the Minor Leagues. His impressive start to the season only confirms that notion, as the No. 10-overall prospect owns a .352/.426/.704 slash line with five homers, four doubles and 14 RBIs through 14 games at Triple-A Oklahoma City. Though he's an outstanding defender at first base, Bellinger stands to receive more outfield reps in deference to veteran Adrian Gonzalez.
3. Lewis Brinson, OF, Brewers (Previous rank: 5)
Brinson missed a week of games with a dislocated pinkie, but since returning, the toolsy 22-year-old has gone 10-for-29 at the plate with a pair of homers. The Brewers have every reason to keep Brinson in the Minors until he's clear of Super Two status -- which usually falls in late May/early June. After that, however, it may not be long until Brinson showcases his power-speed combo at the highest level.
4. Ozzie Albies, 2B, Braves (Previous rank: 4)
The Braves brought in Brandon Phillips to play second this season, but it's no secret that the club views Albies, 20, as the long-term second baseman. What's more, Atlanta has long showed a desire to intertwine Albies and Dansby Swanson's development, and it's only a matter of time until the double-play combination is reunited in the big leagues. Albies, meanwhile, has done his part in Triple-A by tallying eight extra-base hits and six steals while collecting a hit in 13 straight games for Gwinnett.
5. Lucas Giolito, RHP, White Sox (Previous rank: 2)
While Giolito hasn't made the immediate turnaround some were expecting following his acquisition by the White Sox, it's still too early to dismiss the former No. 1 overall prospect's high ceiling on the mound. The 22-year-old righty has shown improvement in each of his three starts for Triple-A Charlotte, though control and command issues continue to limit his efficiency and ability to pitch deep into games.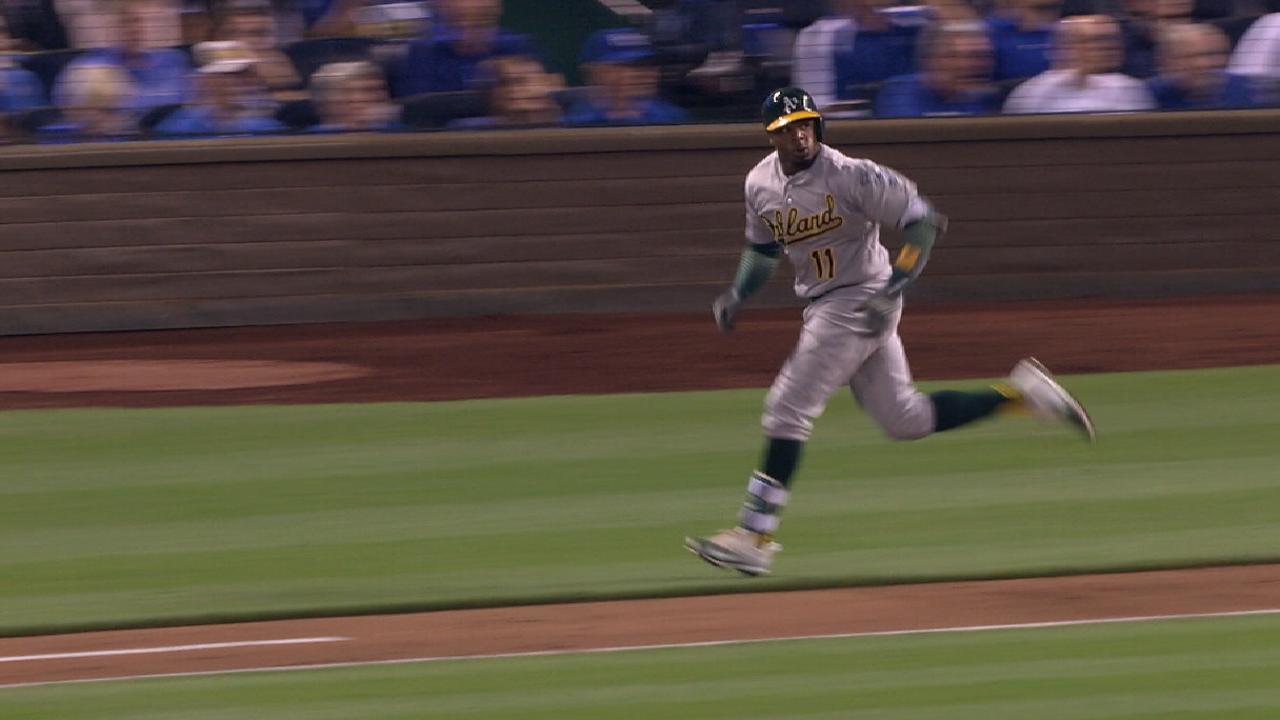 6. Reynaldo Lopez, RHP, White Sox (Previous rank: 6)
Lopez, like Giolito, has improved in each of his three starts for Charlotte, and many expect the 23-year-old right-hander to get to the big leagues this season before his teammate. Giolito's fantasy and real-life upside is higher, although a case can be made that Lopez's electric stuff gives him greater bat-missing potential as a big leaguer.
7. Francis Martes, RHP, Astros (Previous rank: 10)
Martes has yet to allow an earned run in his two starts for Triple-A Fresno, but issuing nine walks in 9 1/3 frames has kept the 21-year-old right-hander from completing more than five innings in either game. That speaks to how electric Martes' stuff really is, and while he's not on the 40-man roster, it's not hard to envision him taking the spot of either Joe Musgrove or Mike Fiers in the rotation should either hurler continue to scuffle.
8. Austin Meadows, OF, Pirates (Previous rank: NR)
It didn't take long for Pirates general manager Neal Huntington to quash speculation regarding a potential Meadows callup this week in the wake of Starling Marte's 80-game suspension. Though Meadows has started slowly this season in Triple-A, there's little doubt that he has the potential to be a more impactful contributor in Marte's absence over any combination of Josh Harrison, Adam Frazier and Jose Osuna.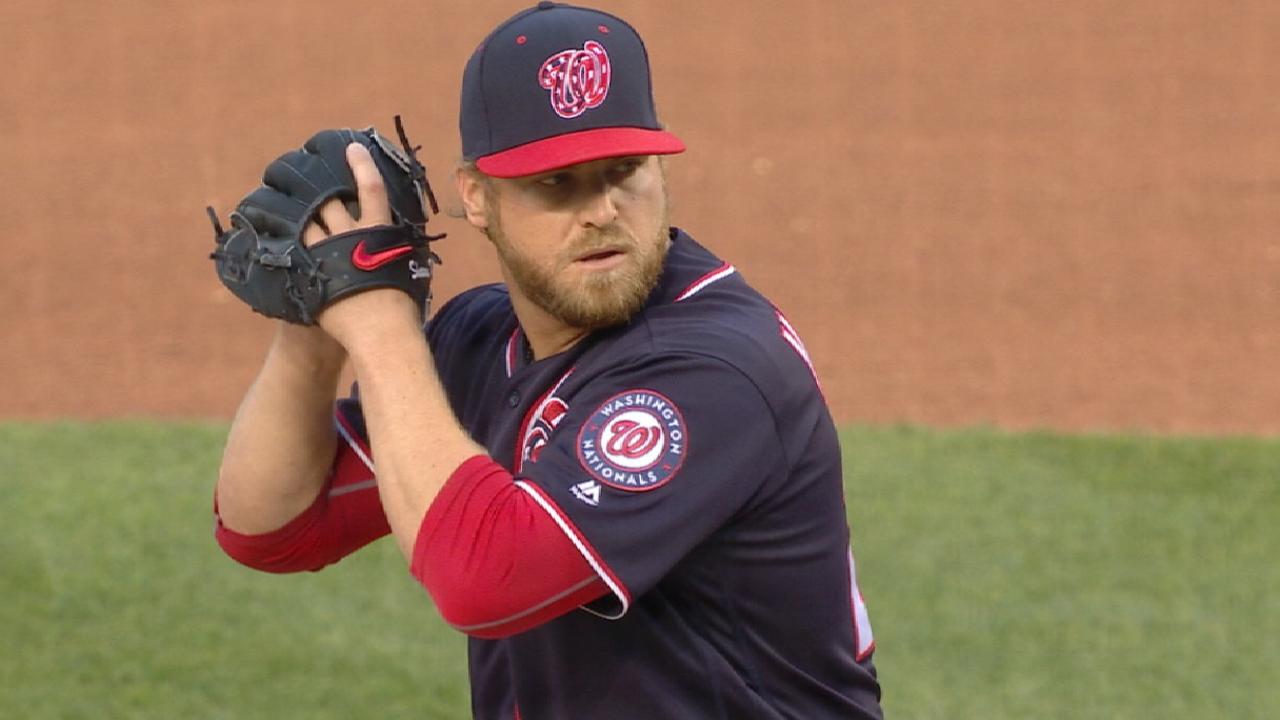 9. J.P. Crawford, SS, Phillies (Previous rank: 8)
Crawford's early-season struggles (4-for-41) with Lehigh Valley aren't particularly concerning, as he's still just 22 years old in Triple-A. His numbers should pick up as he settles in at the plate, setting up a promotion at some point during the second half of the season.
10. Christian Arroyo, INF, Giants (Previous rank: NR)
A new addition to this list, Arroyo finds himself in the final slot after hitting .442 with three homers and 10 RBIs through 13 games for Triple-A Sacramento. The 21-year-old may not have an obvious spot in the Giants' infield, but the team should be able to find room to accommodate his bat.
Mike Rosenbaum is a reporter for MLB.com. Follow him on Twitter at @GoldenSombrero. This story was not subject to the approval of Major League Baseball or its clubs.