MLB.com Columnist
Jon Paul Morosi
Value of longer relief outings continues to grow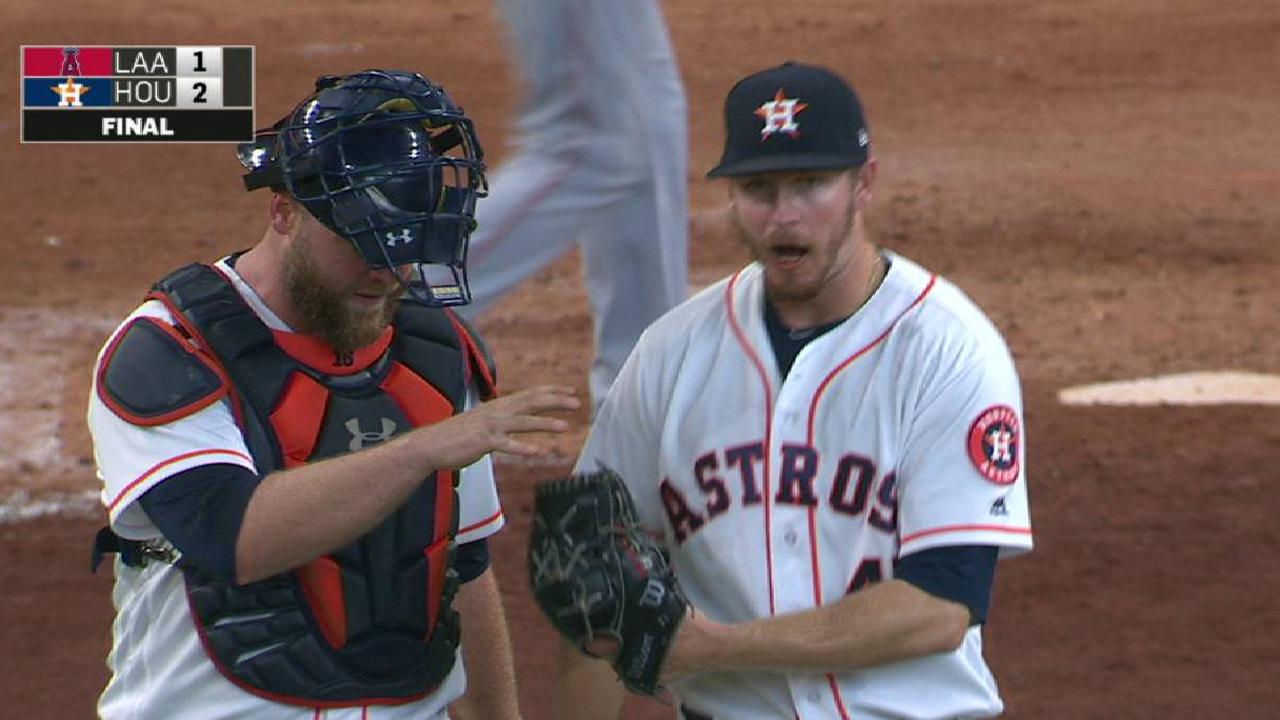 We can point to a number of factors -- cosmic and analytical -- to explain why the Cubs won their first World Series title in 108 years in 2016.
Here's one: In Mike Montgomery, the Cubs had an ideal reliever for the 2016 postseason -- and baseball's Bullpen Era.
Most contenders have an orderly plan for the eighth and ninth innings at the least. But at a time when starting pitchers rarely finish games -- or deliver them directly to the closer -- "bridge" relievers who devour multiple outs in the sixth and seventh are increasingly valuable.
Montgomery will be best remembered in Chicago for the briefest of his 11 outings during last year's postseason. He threw two pitches in Game 7 of the World Series, including the one Cleveland's Michael Martinez grounded to third baseman Kris Bryant for the final out.
But Montgomery was vital to the Cubs long before the rainy night of Nov. 2, 2016. Four of his postseason appearances lasted more than three outs, including two scoreless innings (with four strikeouts) to help secure the Cubs' first victory in the Fall Classic.
Montgomery arrived at Spring Training this year as a possible fifth starter, but he's instead resumed the multi-inning relief role he held last fall. And although he has dealt with control issues this month, four of his six outings have extended beyond three outs, including 1 2/3 scoreless innings in Wednesday's 7-4 victory over the Brewers.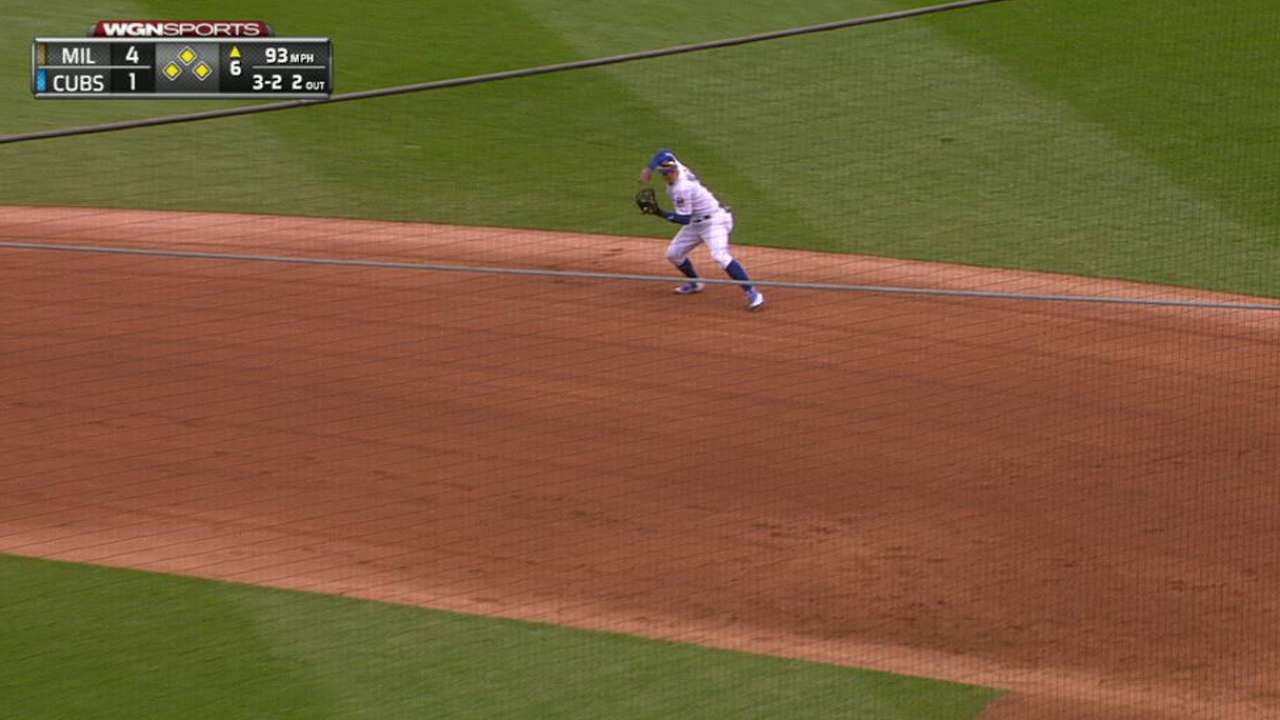 In fact, Montgomery is tied for fourth in the Majors with 19 relief appearances of at least two innings since the start of last season, according to Zach Lupica of MLB Network Research.
Number of relief appearances of 2-plus innings since start of 2016
| Pitcher | No. |
| --- | --- |
| Chris Devenski | 23 |
| Erasmo Ramirez | 22 |
| Vance Worley | 20 |
| Raisel Iglesias | 19 |
| Mike Montgomery | 19 |
| Brett Oberholtzer | 18 |
| Carlos Villanueva | 18 |
Astros right-hander Chris Devenski leads the Majors in that category with 24 such outings, and it won't be a surprise if Devenski helps Houston reach the 2017 World Series, as Montgomery did for the Cubs last year.
Devenski, 26, made his MLB debut barely more than one year ago, but he's quickly become one of the most indispensable players on the Astros' roster. He has the repertoire to start in the Majors (he did so five times last year), but he is most valuable when inheriting high-leverage situations in the middle and late innings, especially in support of a Houston rotation that entered the season with uncertainty in its fourth and fifth spots.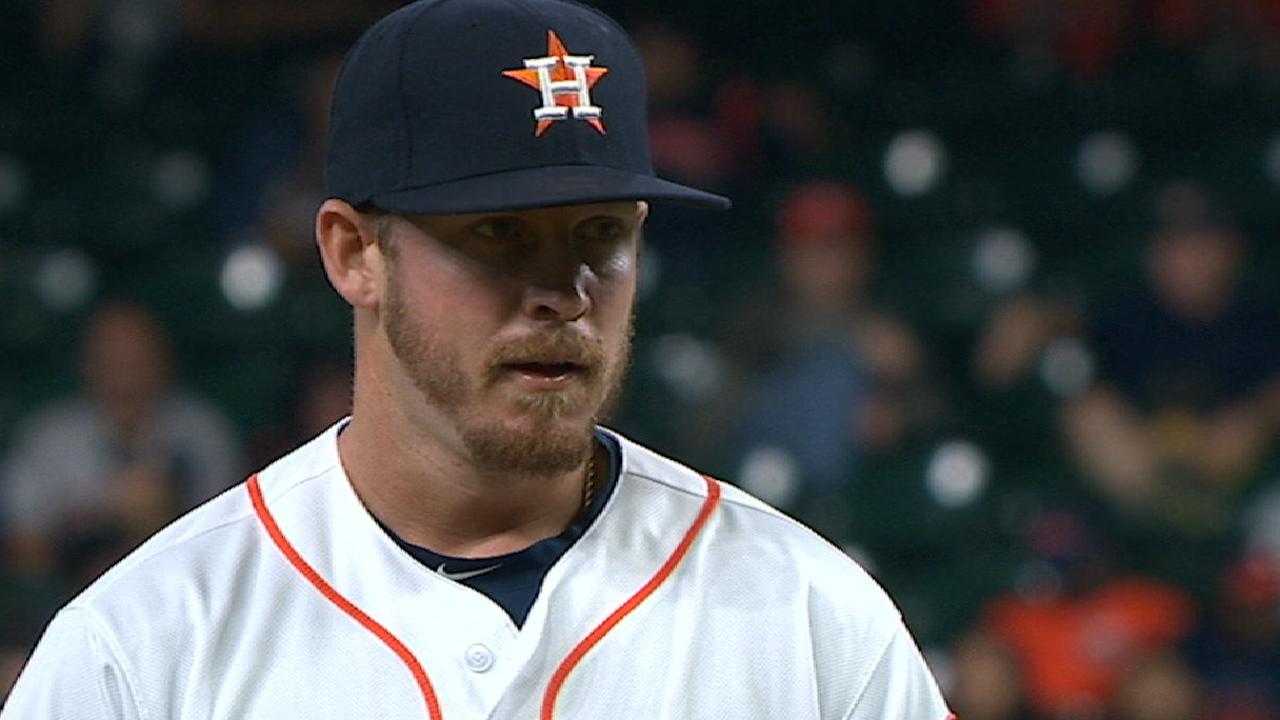 Devenski has appeared in five games this season, allowing only two earned runs over 13 1/3 innings, for a 1.35 ERA. He's recorded at least six outs in all but one of those appearances.
Devenski was Bruce Sutter-esque in his most recent outing. He inherited a two-on, two-out jam in the seventh inning Thursday against the Angels. Devenski struck out Danny Espinosa to end the threat, stayed on for a 1-2-3 eighth inning and then finished the game, allowing only a Mike Trout home run in the ninth while securing a 2-1 victory.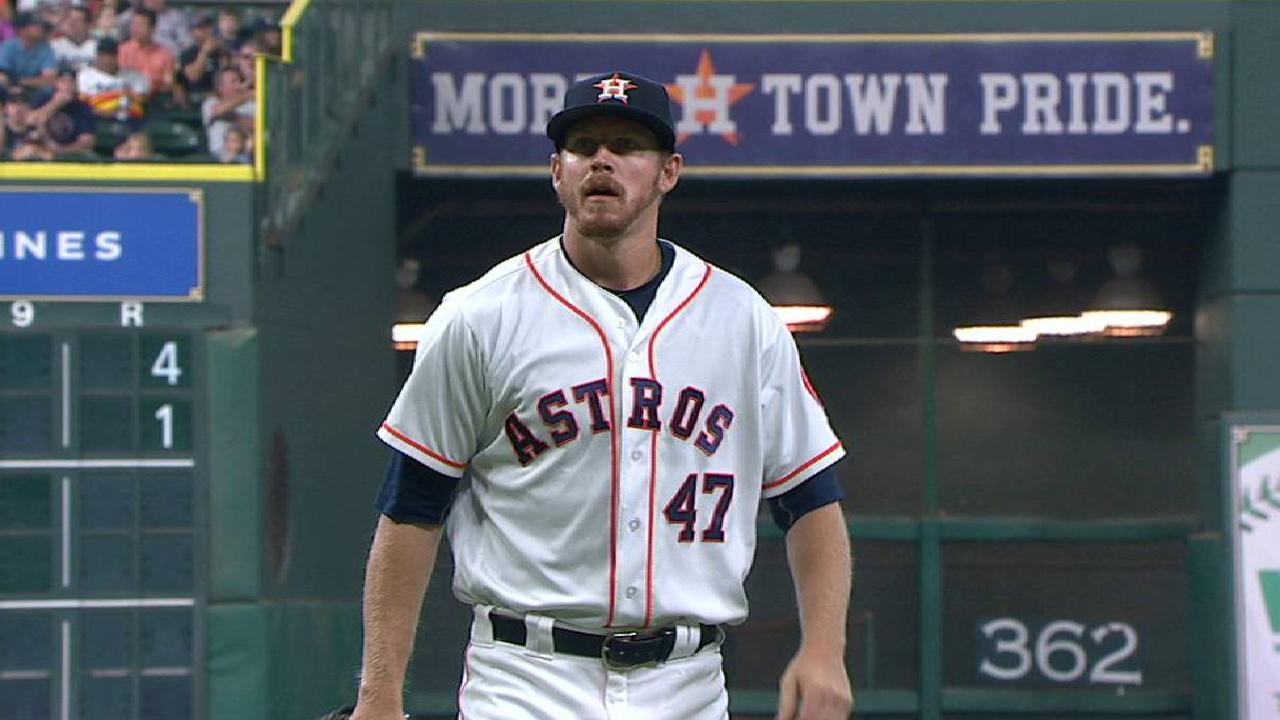 A seven-out save? In April? For years, managers behaved as if the rules prohibited such a thing. But now, teams are seeing the logic: If they have a trusted multi-inning reliever like Devenski, the strategy allows them to rest the usual late-inning crew -- Will Harris, Luke Gregerson and Ken Giles, in Houston's case -- and still win close games.
Devenski became the fourth pitcher this season to record a save after throwing at least two innings in a game decided by three runs or fewer. He joined the Angels' Cam Bedrosian, the Reds' Raisel Iglesias and the Tigers' Alex Wilson. Yankees right-hander Adam Warren has been similarly vital in his team's strong start, throwing 2 1/3 innings on three occasions, including in Monday's 7-4 win over the White Sox.
Thus, the philosophy that gained renown last October, thanks to Montgomery and Cleveland's Andrew Miller, remains in vogue. The Astros, who wish to end a championship drought of their own, apparently were taking notes.
Jon Paul Morosi is a reporter for MLB.com and MLB Network. He also has covered baseball for FOX Sports, the Detroit Free Press and the Seattle Post-Intelligencer This story was not subject to the approval of Major League Baseball or its clubs.