Reds lose Cingrani to DL with oblique strain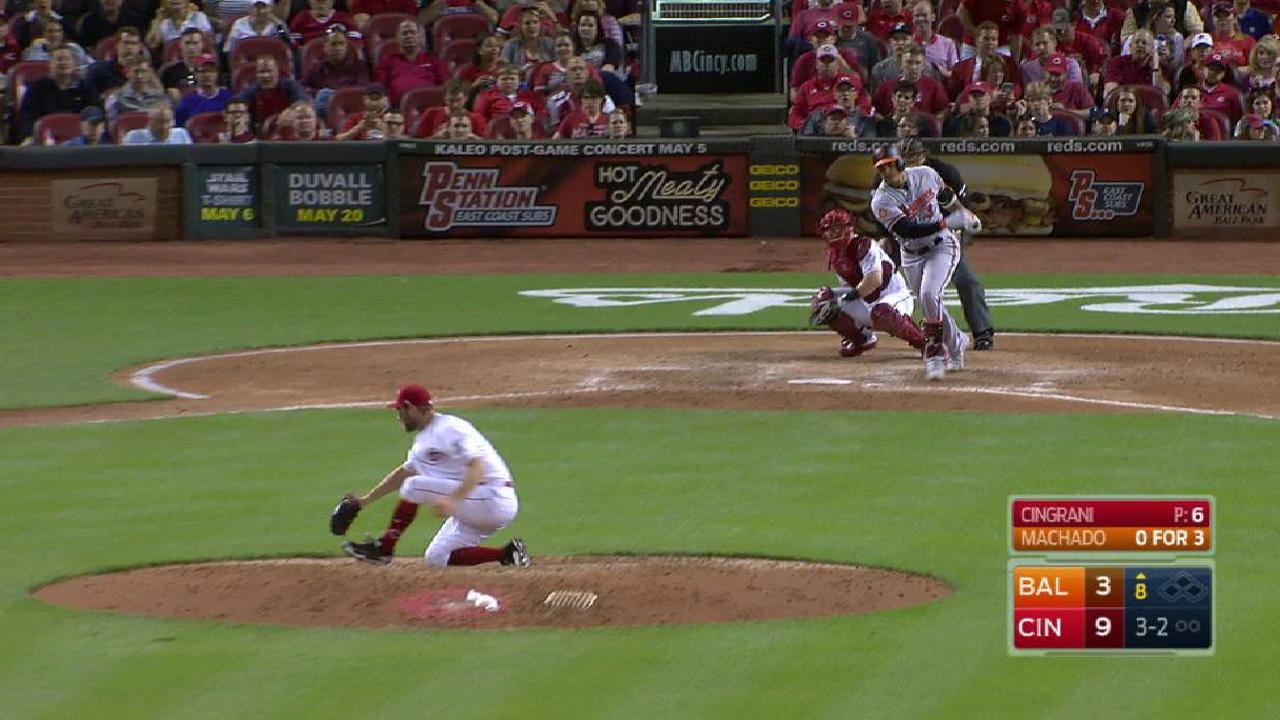 CINCINNATI -- Reds reliever Tony Cingrani did not pitch in Thursday's 2-1 loss in 10 innings to the Orioles. After the game, Cingrani was placed on the 10-day disabled list with a strained right oblique muscle.
The Reds recalled outfielder Phillip Ervin from Triple-A on Friday.
"We know if that thing really gets exacerbated that there could be a long-term injury," Reds manager Bryan Price said. "Dr. [Tim] Kremchek took a look at Tony and said, 'Hey, look, this isn't worth messing with.' There's a chance that by the time the 10 days are up, or shortly thereafter, he could potentially be back pitching. It's a tenuous injury as you know. It's probably anything from four-to-eight weeks and sometimes worse if you reinjure it during the rehab."
Cingrani last pitched one scoreless inning with one hit allowed in Tuesday's 9-3 win over the Orioles. He has a 1.93 ERA in five appearances.
"He felt it in his last outing, his last pitch," Price said. "He said a ball was hit to his left and he finished everything and he was fine. He turned to follow the track of the ball. He went the first day and didn't think it was a big deal, and it wasn't a big deal. But the second day, when the soreness hadn't diminished, he made mention to the training staff today and so that's when we got Dr. Kremchek involved and kind of come to that conclusion that he should go on the 10-day DL."
Without Cingrani, the Reds will have one lefty reliever remaining in the bullpen in Wandy Peralta. Cincinnati's bullpen has the second-lowest ERA in the National League at 2.43.
Mark Sheldon has covered the Reds for MLB.com since 2006, and previously covered the Twins from 2001-05. Follow him on Twitter @m_sheldon and Facebook and listen to his podcast. This story was not subject to the approval of Major League Baseball or its clubs.