MLB.com Columnist
Anthony Castrovince
Could headsets find their way on the diamond?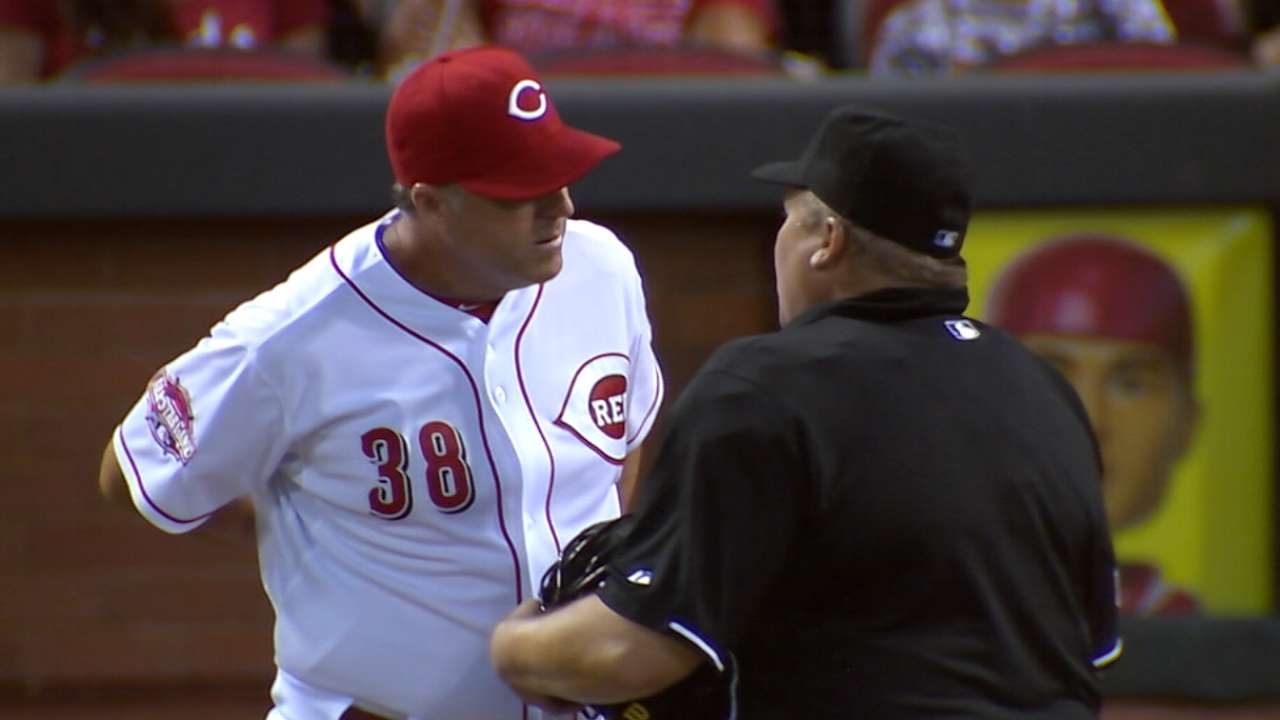 We learned this week that Major League Baseball could soon follow the lead of the NFL in having its umpires wear microphones to explain decisions on replay challenges, which were themselves an innovation on the gridiron.
But there's yet another technological aspect familiar to football that some believe could find its way to a ballpark near you.
"Headsets," Rockies manager Bud Black said. "Like the NFL. That's coming, and I don't see why it shouldn't come."
The baseball industry is in the midst of a wide-ranging conversation about how to improve the pace of play. It is also waist deep in an information revolution, in which data is impacting the in-game blueprint like never before.
So perhaps Black is on to something when he suggests that wireless communication between the dugout and the field, which would streamline the process of relaying information ordinarily sent through signs -- or mound visits -- might be the game's next wave.
"If you want the game to go quicker, that's going to make it go quicker," Mariners general manager Jerry Dipoto said. "If you want to make it more efficient, that's going to make it more efficient. And if you want to make sure your pitcher, catcher and defense are all on the same page without having to orchestrate like a maestro on the field, that's going to do it."
OK, so how would you do it?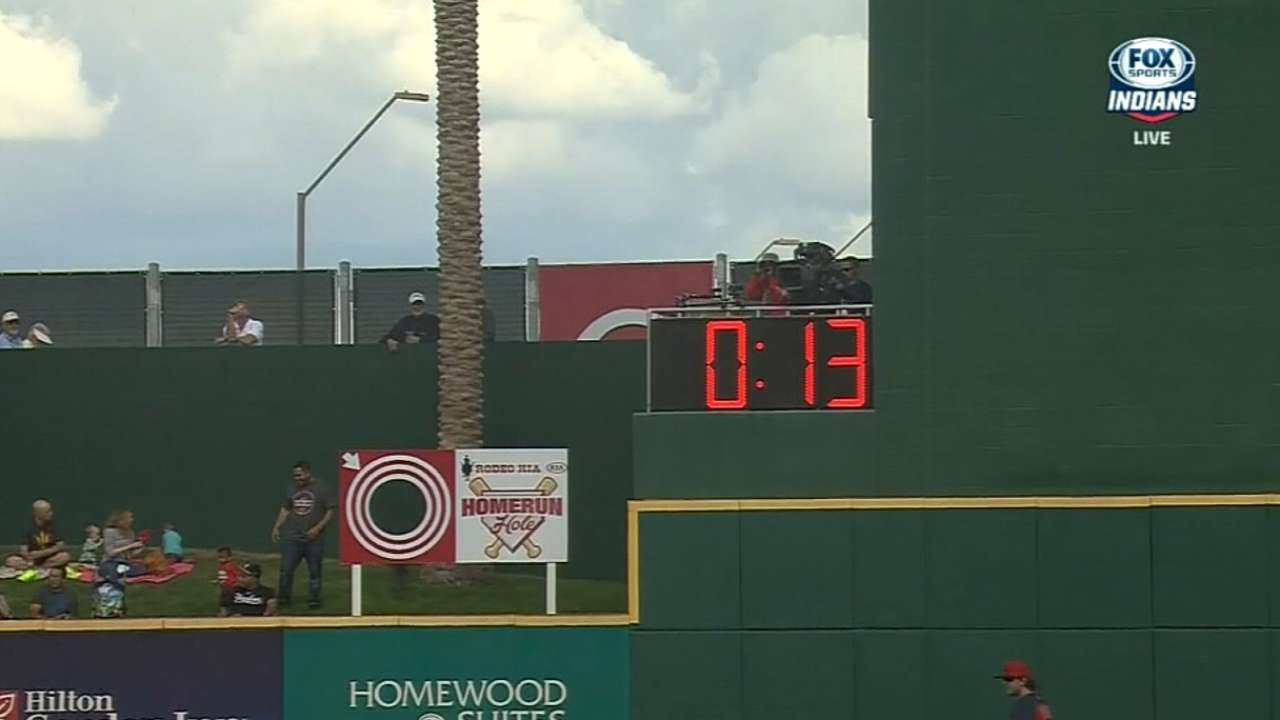 Yankees manager Joe Girardi brought up this idea with reporters recently in the midst of a pace-of-play conversation, and he presented an especially bold proposal.
"You could put [receiving devices], realistically, in your hitters' helmets," Girardi said, "and you could say what you wanted and then it's not a sign from me, a sign to the third-base coach and then a sign to the player."
This plan has some practical problems, which a representative from Gubser & Schnakenberg (GSC) -- the company that provides the wireless communication devices used by quarterbacks and linebackers in the NFL -- acknowledges.
"In the NFL, [communication between player and coach] gets cut off at 15 seconds [on the play clock]," said Alex Shada, GSC's director of operations. "I would equate a batter having that in their helmet to the quarterback not getting his audio cut off and how confusing that could be to them. … Batting is such a mental approach. At the Major League level, especially, you need to eliminate as many distractions as possible."
But that doesn't mean there isn't one specific realm of baseball communication where headsets might have value.
"The catcher," Dipoto said, "is the primary piece here."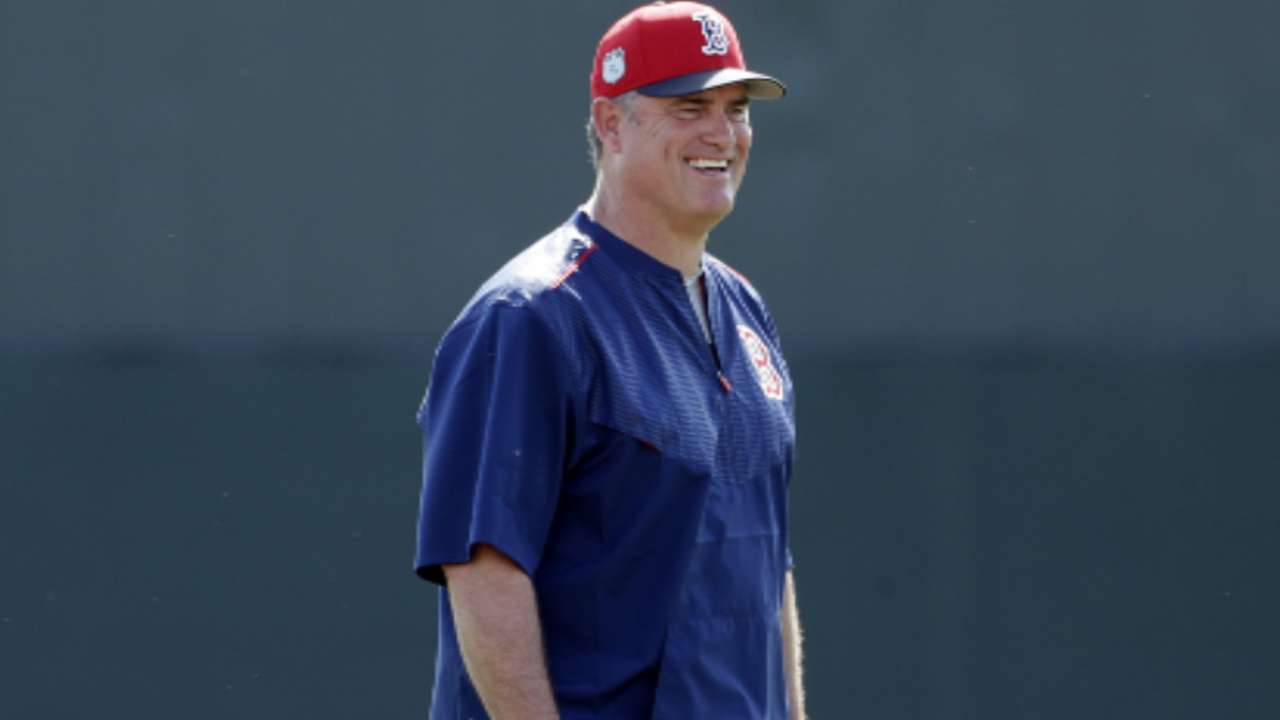 Communication between backstops and benches is where the headset idea goes from fantasy to something actually taking some semblance of shape at the amateur level. Catchers are, in a way, baseball's answer to quarterbacks or middle linebackers -- directing defenses, calling for pitches and receiving signals from the dugout.
They're also fundamentally better positioned to add equipment without it impeding their performance.
"Instead of a catcher or a bench coach going through [various signs] to throw over to first or call for a pitchout, you'd just go, 'Pitchout,' and he hears you," Black said. "I wouldn't push back on that, because that's strategic stuff. And with all the information we're getting, it might make sense to think hard about that one."
GSC has already been thinking about it. Though not approved by the NCAA for games, Shada said five college teams ("A couple have asked us not to release their names," he said, "but I will say that all but one of them have been fairly consistent participants in the College World Series") have utilized the company's equipment in practices.
At a December meeting of the American Baseball Coaches Association's committee on pace of play, digital headsets for catchers' helmets were a major source of discussion. It could be a long way from in-game implementation (the NCAA still has not approved coach-to-player communication in football), but the idea is gaining some traction.
The catcher communication system GSC has designed for baseball is similar to what it supplies to the NFL in that earpieces aren't utilized. Rather, a receiving device is positioned in the catcher's helmet (without altering its size or shape), near the ear, so that it can be heard only by the catcher and not by the batter or umpire.
At the collegiate level, coach-to-catcher communication has added value, given the prevalence of pitching coaches calling games from the dugout. Because of that element, Shada said he has seen estimates that headsets could shave anywhere from 20-30 minutes off a college game.
At the big league level, the catchers are, obviously, far more experienced and far more able to handle that major responsibility on their own. But there could still be time-saving capability associated with anything that simplifies signaling and perhaps even limits mound visits.
"What we can get to is the pitcher-catcher relationship," Dipoto said. "The pitching coach or manager communicating through the catcher and effectively giving the players more ownership of what's happening on the field, instead of the puppet master moments we've all been exposed to where it's just too many treks back and forth by the coach. I don't know how many minutes per game this would save us, but I do believe anything you can do that helps players communicate with players is a good thing."
Of course, adaptation to this idea would require player approval. And let's just say a few catchers we surveyed weren't keen on the concept. This is the same sport in which an attempt to protect pitchers from line drives to the head with oversized caps a couple years back was met with approval by just one guy (Alex Torres).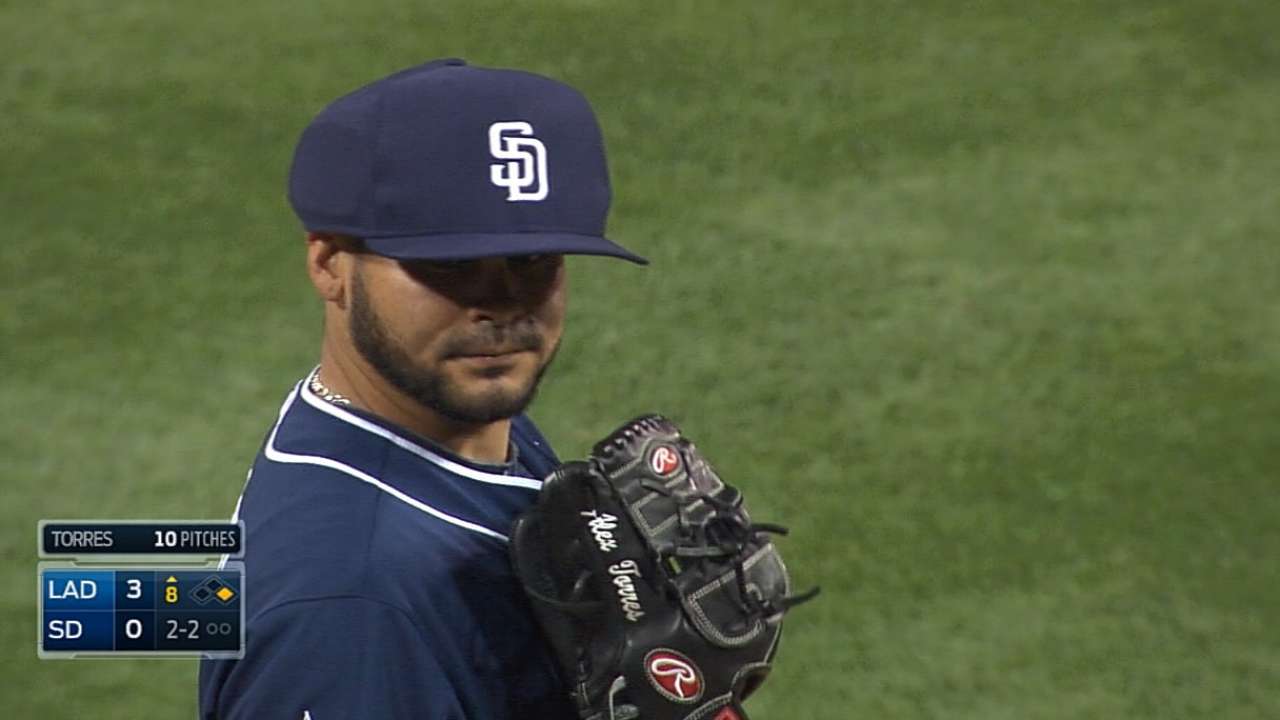 Orthodoxy often wins out.
"You're changing the game a little bit there [with headsets]," Tigers catcher Alex Avila said. "That's opening up another can of worms."
But then Avila thought for a second.
"I would never say it's not going to happen," Avila added, "because I didn't think there'd be replay, and there is."
Yep. Just like in the NFL.
Anthony Castrovince has been a reporter for MLB.com since 2004. Read his columns and follow him on Twitter at @Castrovince. This story was not subject to the approval of Major League Baseball or its clubs.