Semien rejoins A's after wrist surgery
Shortstop likely sidelined for at least 2 months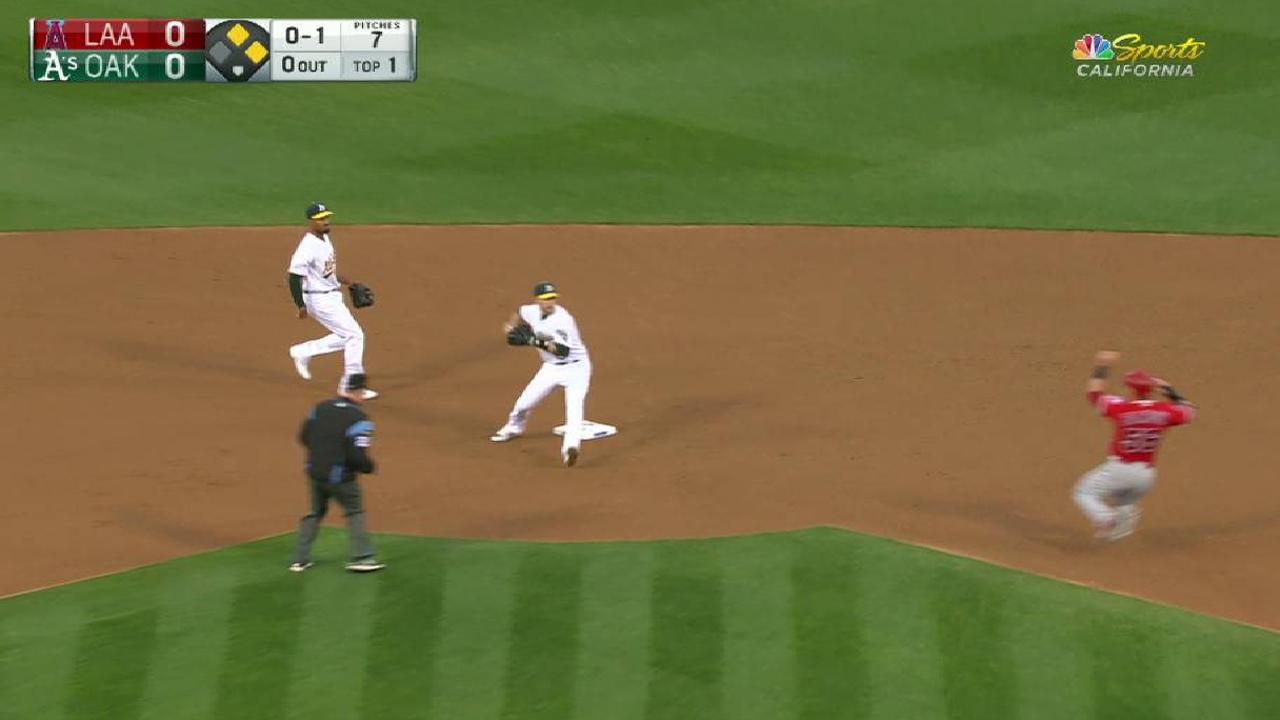 OAKLAND -- Shortstop Marcus Semien was back in the A's clubhouse Thursday afternoon, sporting a cast two days after undergoing right wrist surgery that will likely keep him out of the lineup for at least two months.
Semien opted to have a screw inserted into the scaphoid bone of his wrist to expedite the healing process, rather than simply hope a cast would be the trick.
"If you just put it in the cast and nothing happens after six weeks, then I'd have to get the surgery, and that would be 12 weeks, so I said, let's just do it," Semien said. "I trusted the doctor. It went well. He went in there and said it went great."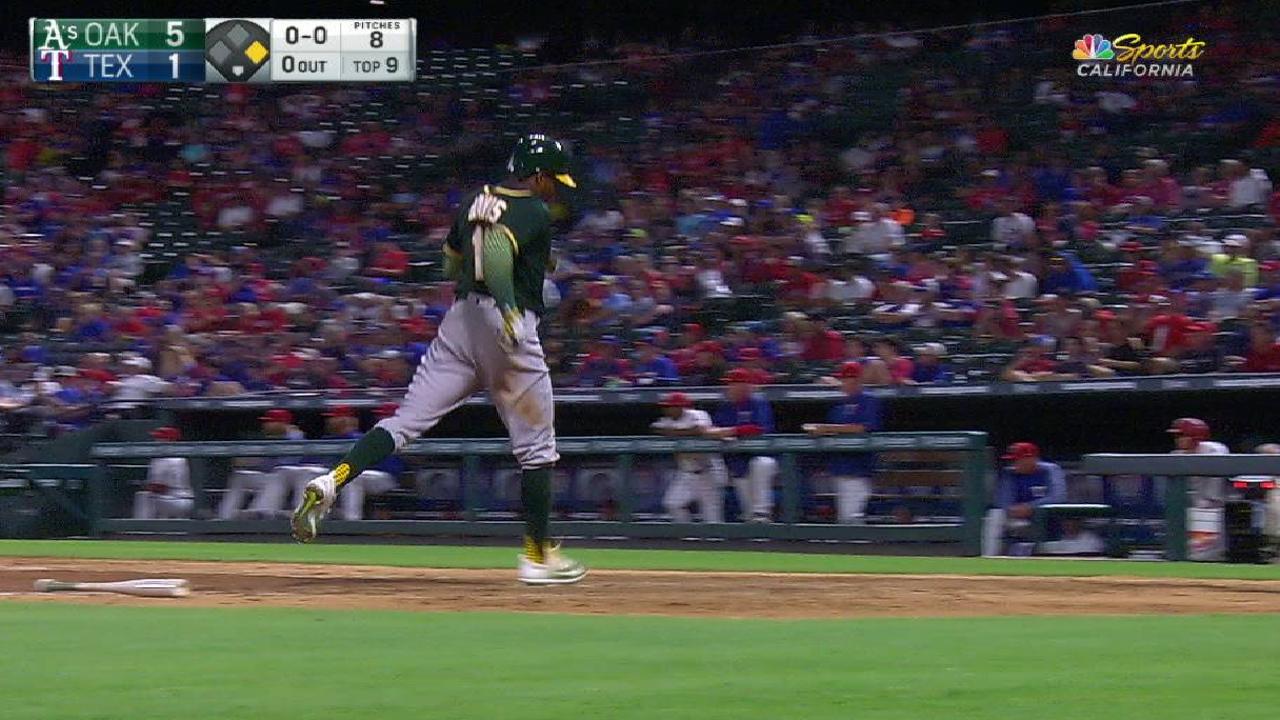 Dr. Steve Shin performed the surgery in Los Angeles on Tuesday and he will re-evaluate Semien in four to six weeks. Until then, Semien will spend much of his time in a splint, after getting his cast removed next week.
Everyday activities, like dressing and eating, have become a one-handed job, and Semien is unable to pick up his son, Isaiah -- short-term sacrifices for a better long-term outlook.
"No. 1, he wanted to make sure it's sound in there, and two, he wants to get back in the lineup as soon as he can," A's manager Bob Melvin said. "The other option was to wait around and see if it does heal, but really there's no downside in putting the screw in there. It was an easy decision for him."
"I've been healthy throughout my career besides [two broken fingers] I played through, and a shoulder thing," Semien said. "Other than that, this is pretty much the worst thing that's happened in my career injury-wise. The doctor was very confident I could get back and have a good rest of the season."
Worth noting
• Catcher Bruce Maxwell was optioned to Triple-A Nashville on Thursday to make room for starter Cesar Valdez. Maxwell was originally recalled Monday and went 2-for-5 in two starts at catcher.
Jane Lee has covered the A's for MLB.com since 2010. This story was not subject to the approval of Major League Baseball or its clubs.