Injured hammy could land Smith on DL
Rickard is eligible for activation, but still needs time to recover from finger strain
CINCINNATI -- Outfielder Seth Smith may not have dodged the disabled list yet.
Smith was out of the Orioles' lineup on Thursday against the Reds for the second straight game with a tender right hamstring.
"He's about the same," Orioles manager Buck Showalter said.
Is that good or bad?
"It's not any worse," Showalter said. "Half full or half empty. I think if there's not some improvement between [Friday] and [Saturday], we'll have to think about making a move."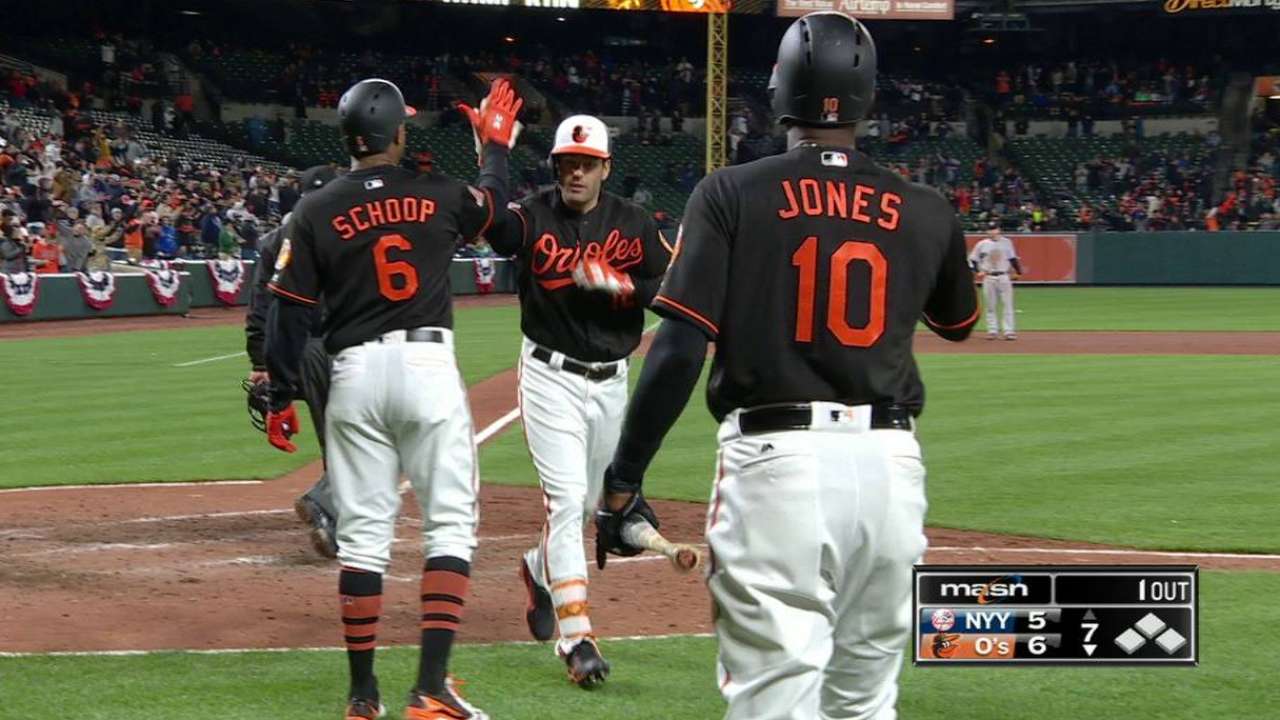 Smith said before Thursday's game that he didn't know if he'd be available, but he saw progress.
"We're still working through it," Smith said. "It's better today than it was yesterday."
Outfielder Joey Rickard (left middle finger strain) is eligible to come off the DL. He's progressing, but it's unlikely that he would be activated if Smith goes on the DL in the next two days.
"Joey hit flips, which means the ball was moving toward him and not stationary," Showalter said. "He threw again. Throwing's not going to be an issue. I think he feels like he could do that right now.
"The plan is to go to coaches' BP either Friday or Saturday. If he responds well to that, we're in pretty good shape. It makes it a lot more imminent."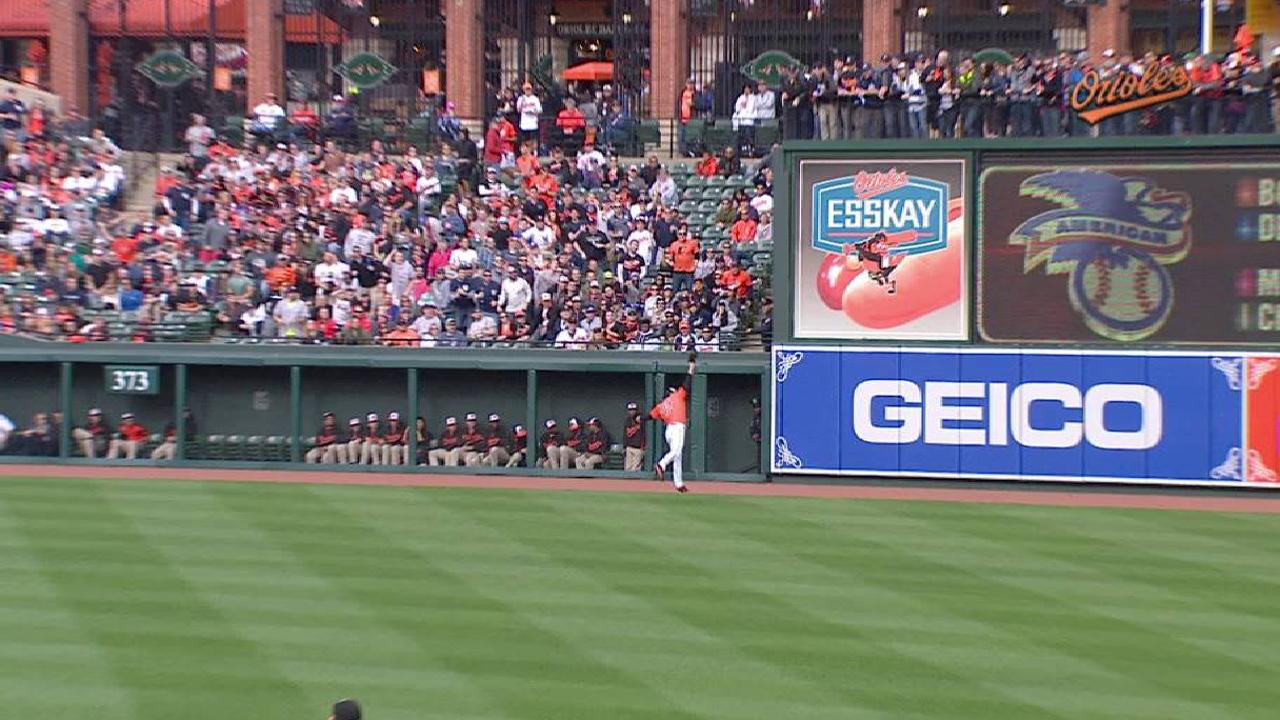 Showalter is still looking at a short Minor League rehab for Rickard.
"I think that's a one- or two-game thing," Showalter said. "We'll see how the coaches' BP goes and the next day."
Tillman set for Saturday
Right-hander Chris Tillman will make his second rehab start on Saturday.
"He had his work day [Thursday]," Showalter said. "It went well. Normal stiffness that you have between starts."
Piegate
Adam Jones hit starter Ubaldo Jimenez with a pie after the Orioles' 2-0 win Wednesday. The Orioles banned such celebrations for safety reasons this spring.
Showalter did not know about it until Thursday afternoon. He was amused when told it had become a big deal in Baltimore.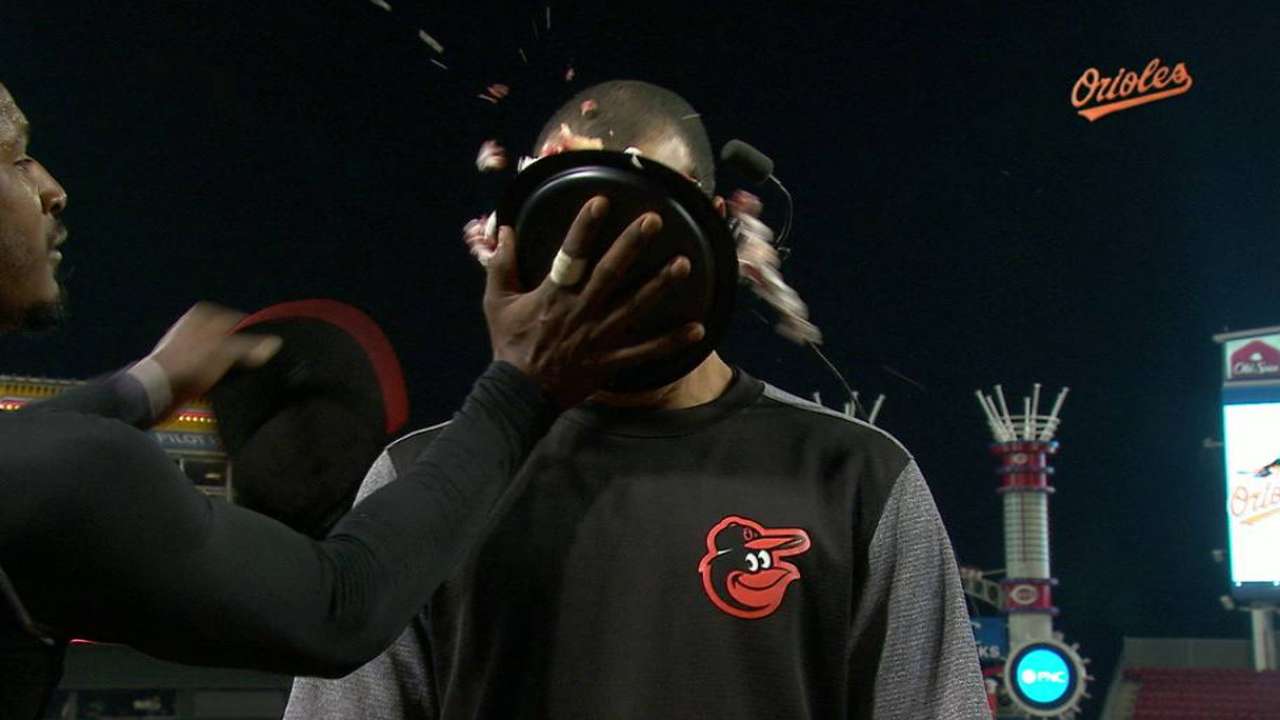 "They're actually talking about it?" Showalter said. "If that overshadowed the game Ubaldo pitched, that's scary."
Showalter added: "I'll handle it. We always do."
No personal catcher
Caleb Joseph caught Wade Miley Thursday night, just as he had in Miley's two other starts.
"Not by design," Showalter said. "[Bench coach John Russell] and I decided last night that we wanted to give Welington [Castillo] the day. We'd like to have him full speed [on Friday], plus he gives a really good option off the bench, especially against left-handed pitching."
Showalter won't go with a personal catcher for any starter.
"That's not going to develop here," he said. "Somebody's not going to come and tell me who they want to throw to. It hasn't happened here, but I've seen it happen in the past. That's an excuse. It's not going to happen. Trust me."
John Fay is a contributor to MLB.com based in Cincinnati. This story was not subject to the approval of Major League Baseball or its clubs.