MLB.com Columnist
Tracy Ringolsby
Kershaw is a legend in his own time
Do we take for granted just how dominant the Dodgers' ace has been?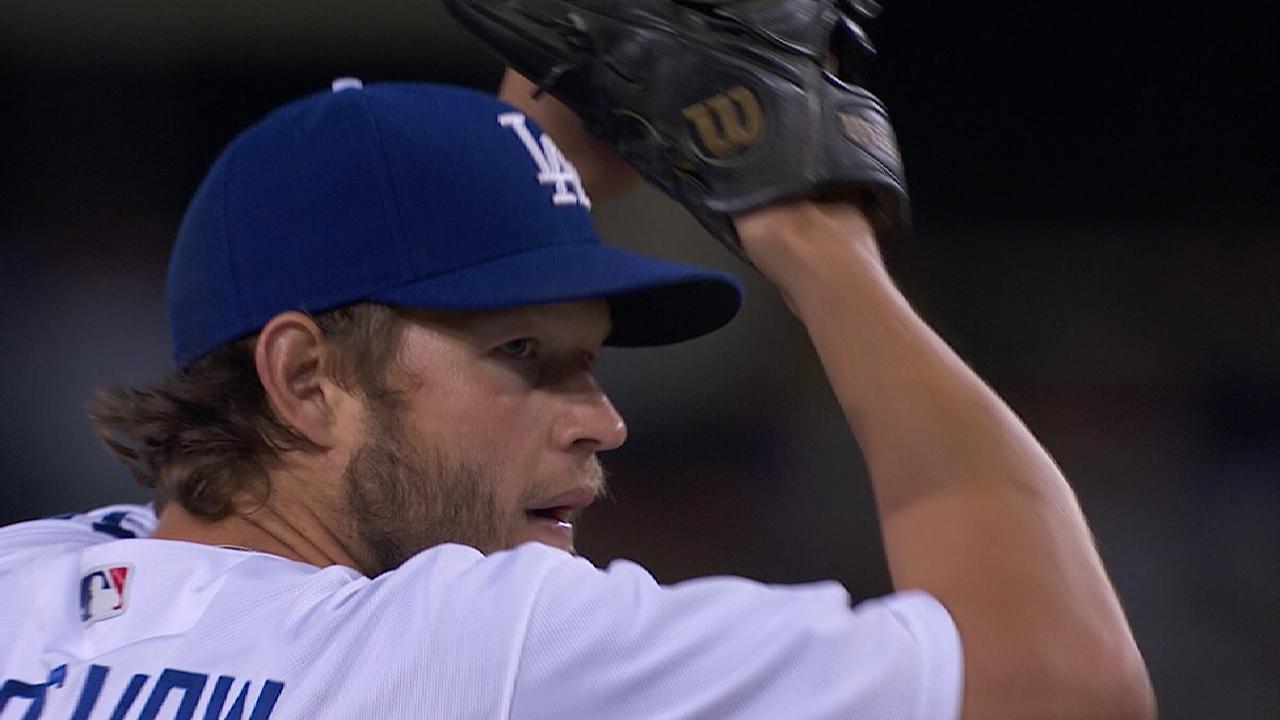 It seems we don't always appreciate what we have. There's that tendency to marvel about what it must have been like to have watched Bob Feller or Walter Johnson, names that are more legends than tangible because they were from a very different era.
There's also the need from the older generation to expound upon the domination of the likes of Bob Gibson and Sandy Koufax when looking to educate the younger folks of what a dominating pitcher was like.
And it all leads to the fact that too often we don't fully embrace what we have today -- until we don't have the Clayton Kershaws of the world to embrace anymore.
Kershaw is one of those special athletes who in years to come will be so revered by future generations that they will refer to the Kershaw generation of pitchers, much like today the phrase is so often used in discussing the likes of Gibson and Koufax and Feller and Johnson.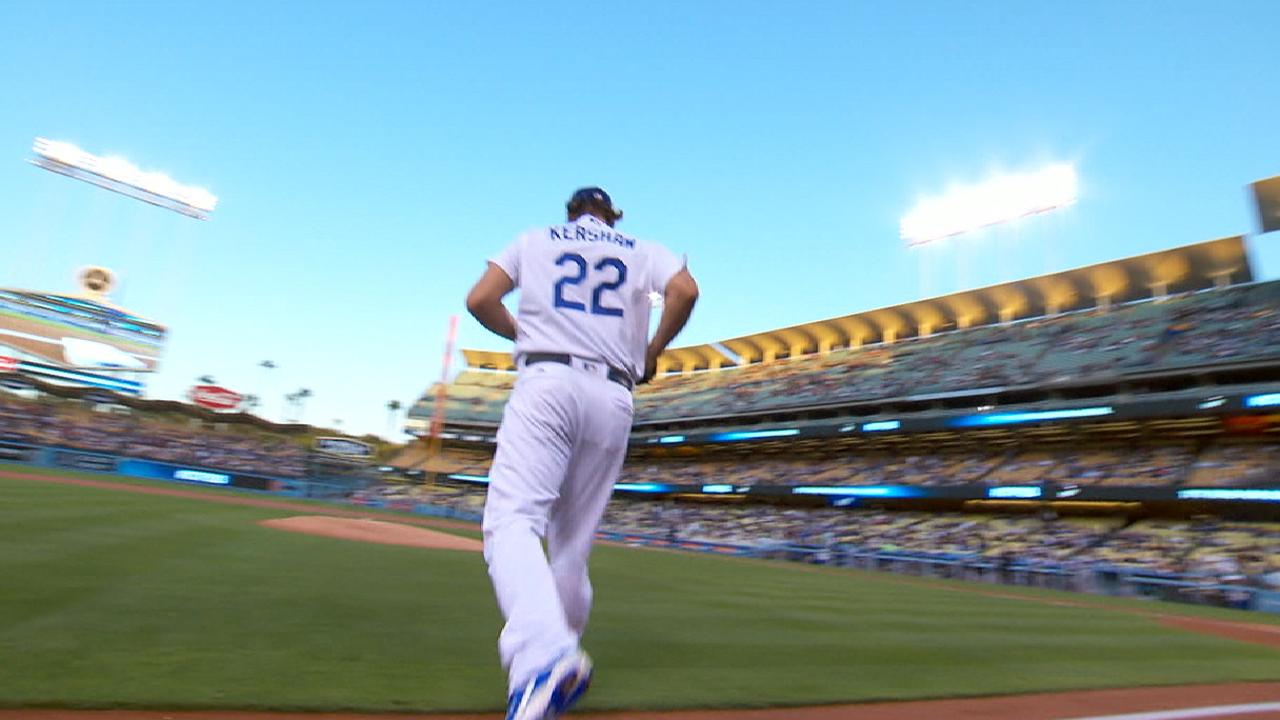 Sure, the game is different now. Starters don't often finish all nine innings. Bullpens have become such a necessary commodity that pitching staffs -- which often were as small as eight pitchers as late as the 1960s -- now regularly carry 12 or 13 hurlers, some so limited in their usage that they won't even work an inning per appearance.
It is difficult to compare pitchers from different generations, but it is safe to say that Kershaw is at the top of the list for his generation, and he ranks right up there with the best of any other generation.
The numbers tell the story better than anything.
Kershaw, 29, has already won four National League ERA titles, three NL strikeout titles and three NL Cy Young Awards. He is one of the 15 pitchers who have authored the 34 total 300-strikeout seasons since 1901. The list includes the likes of Nolan Ryan and Randy Johnson, who reached the 300-strikeout level six times apiece during their careers.
Kershaw had 301 strikeouts in 2015 in just 232 2/3 innings. Pedro Martinez, who struck out 313 batters in 213 1/3 innings in 1999 with the Red Sox, is the only pitcher who needed fewer innings than Kershaw to reach 300 strikeouts.
And when Kershaw had that 300-strikeout season, his command of three pitches was apparent. He struck out 98 on a curveball, 101 with a slider and 102 on a fastball, according to Dodgers pitching coach Rick Honeycutt.
Kershaw's 2.37 career ERA is the 13th lowest since 1901, and the lowest of any pitcher since 1927 who was used primarily as a starter. The next best is Hoyt Wilhelm at 2.52.
Kershaw has allowed a .205 batting average, third lowest since 1901. Willie Mitchell, who pitched from 1909-19, allowed a .200 average, and Nolan Ryan is No. 2 at .204. And he is third all-time, allowing 9.17 baserunners per nine innings, behind Addie Joss (8.94) and Ed Walsh (9.16).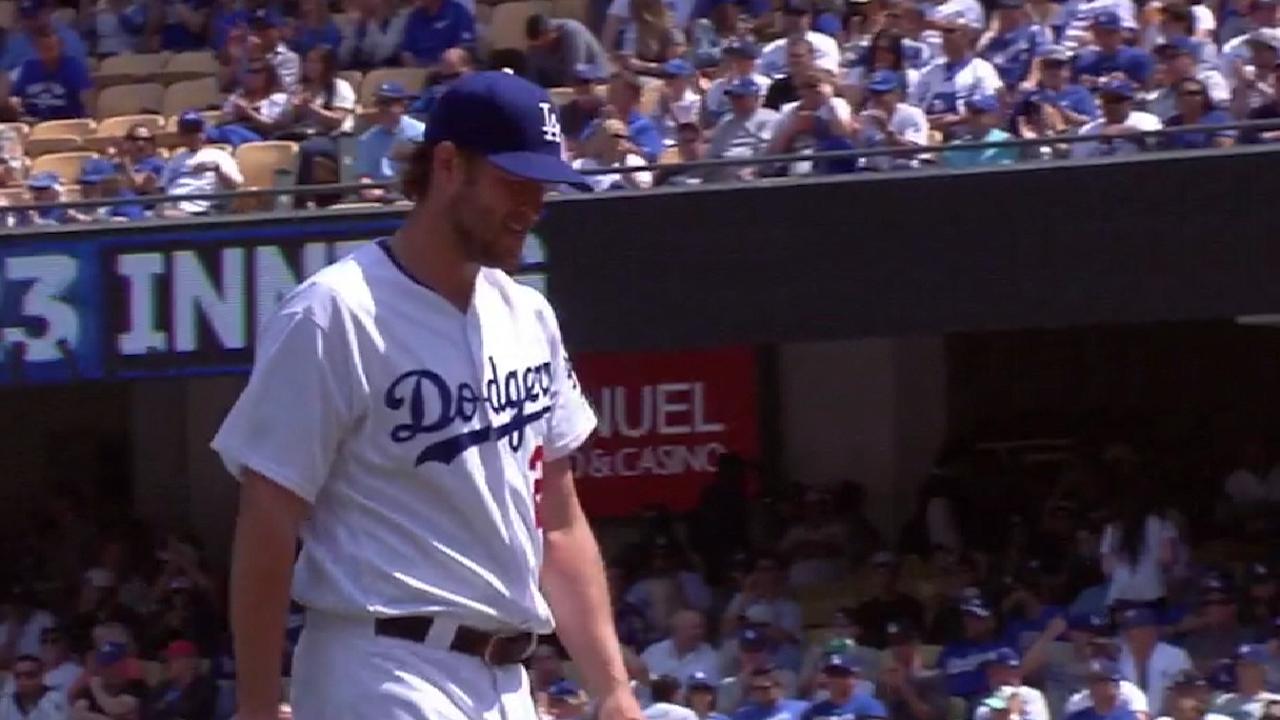 But then Kershaw has impressive command for a power pitcher. A year ago, he walked 11 batters in 149 innings, the third-lowest total for a pitcher in a season in which he worked 145 innings or more. Carlos Silva of the Twins walked nine batters in 2005, and Earl Yingling issued 10 free passes in 146 2/3 innings for the Brooklyn Dodgers in 1913.
Kershaw does it with consistent domination. It doesn't matter who he is facing or where. Kershaw has a career 1.98 ERA at home, the lowest for a pitcher since 1913, which is as far back as the STATS, Inc., database goes, and his 2.82 ERA on the road is the 11th lowest in the past 104 years. Among pitchers who have appeared since 1950, only Wilhelm (2.63) and Gibson (2.76) have lower road ERAs.
The Cardinals have the highest batting average against Kershaw among NL teams -- and the Cards have only hit a combined .228 against him. His 3.18 ERA against the Cardinals and Pirates is the highest he has compiled against any NL team.
Kershaw's 3.00 career ERA in April is the highest of any month. Meanwhile, he has a 1.78 ERA in July and a 1.86 ERA in September/October, when he's gone 25-8 in helping the Dodgers close out NL West titles down the stretch.
Impressive? Dang right.
And Kershaw doesn't even turn 30 until next March.
Tracy Ringolsby is a columnist for MLB.com. This story was not subject to the approval of Major League Baseball or its clubs.