Fantasy411: 2-start pitchers for Week 4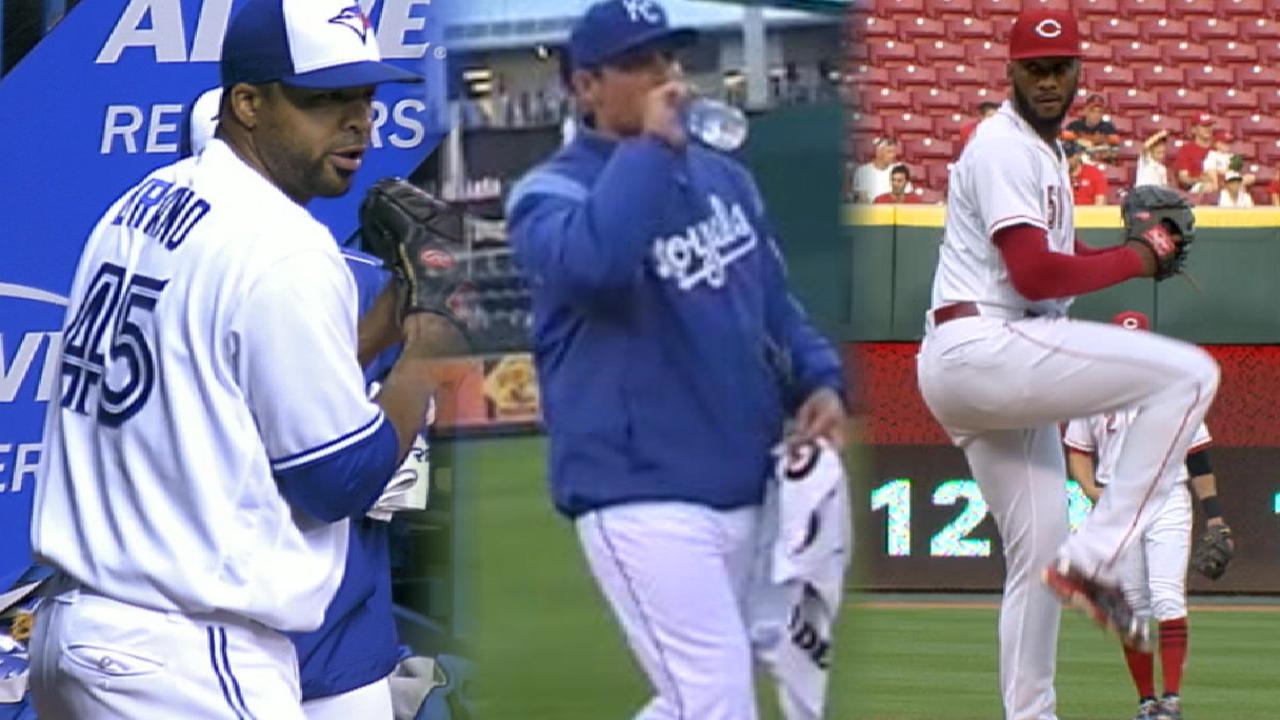 For owners in weekly leagues, two-start pitchers are a key to maximizing wins and strikeouts. And oftentimes -- perhaps more often than you'd think -- they can be found on waivers or even your bench.
Amir Garrett (at Brewers, at Cardinals)
When does a hot start to a season turn into the beginning of a breakout season? We're approaching that point with Garrett, who has opened his big league career by registering a 1.83 ERA, a 0.86 WHIP and a 21-to-3 K/BB ratio over his first three outings. The 24-year-old Reds southpaw is coming off a stellar performance on Wednesday in which he limited a potent Orioles lineup to two runs across seven innings with 12 strikeouts. By now, Garrett needs to be owned in all formats, and he's a must-start for next week. Heading into Thursday's games, the Cardinals rank 29th in the Majors in OPS and are tied for 27th in runs scored. The Brewers' offense, despite ranking third in the Majors in OPS overall, has not been productive at home, placing 21st in OPS at Miller Park.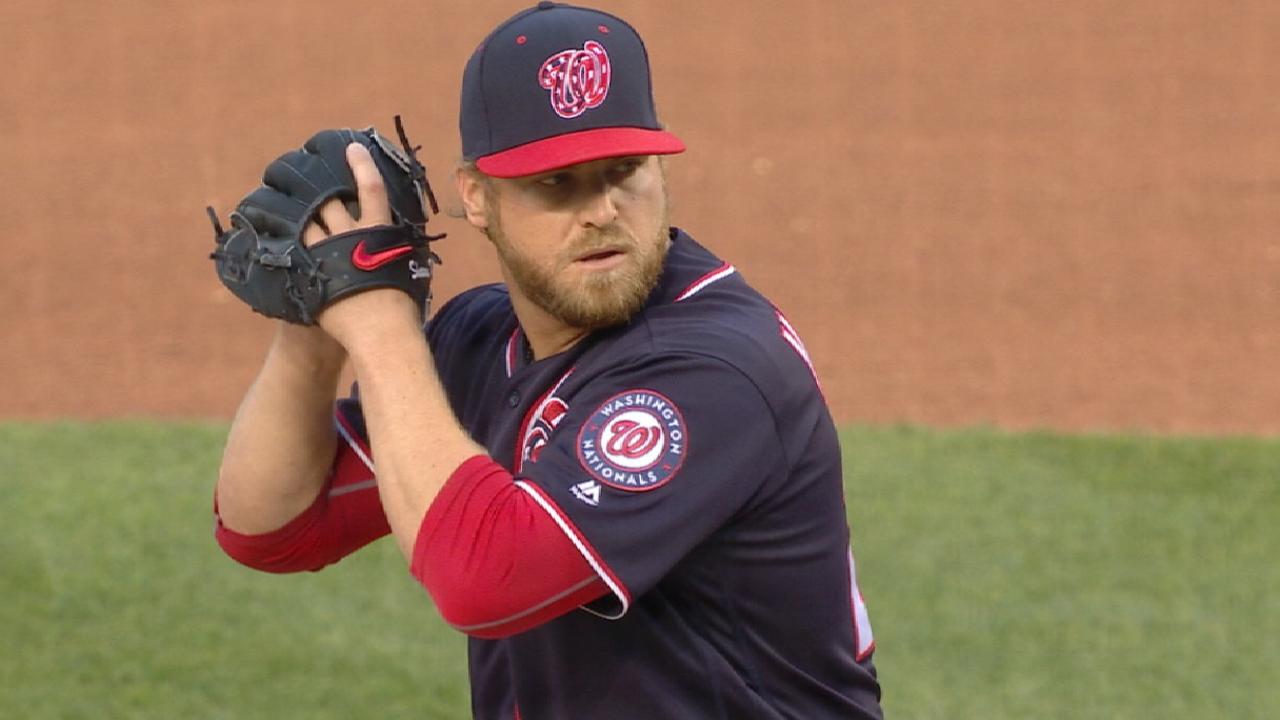 Joe Ross (at Rockies, vs. Mets)
Making his first big league start of the season on Wednesday, Ross tossed seven innings of three-run ball against the Braves, recording seven strikeouts along the way. The young Nats righty has been a strong mixed league asset since he debuted in the Majors back in 2015, posting a 3.53 ERA, a 1.21 WHIP and a 8.1 K/9 rate in 36 appearances (33 starts). For this reason, he's earned automatic start status in all two-start weeks, regardless of the matchups. Ross owners might be tempted to bench him for next week, as one of his matchups is as unfavorable as it gets, on the road against the Rockies. But Colorado has gotten off to a slow start offensively this season, ranking in the bottom third of the Majors in both runs scored and OPS and only 22nd in OPS at home. Perhaps Ross will catch the Rockies at the right time.
Jason Vargas (at White Sox, vs. Twins)
Tommy John surgery sidelined Vargas for the majority of the 2015 season and almost the entire '16 campaign. But the Royals lefty has been dominant out of the gate this year, allowing one run over his first three starts spanning 20 2/3 innings, though the 23 strikeouts are likely an anomaly considering his career 6.0 K/9 rate. But Vargas' ability to pound the strike zone (career 2.6 BB/9) has enabled him to enjoy a successful big league career as a back-end-of-the-rotation starter, and he's issued just two free passes so far this season. Look for Vargas to deliver a pair of quality performances next week, when he faces a White Sox team that ranks 25th in the Majors in runs scored and 28th in OPS. As for the Twins, Minnesota ranks 20th and 18th, respectively, in those two categories.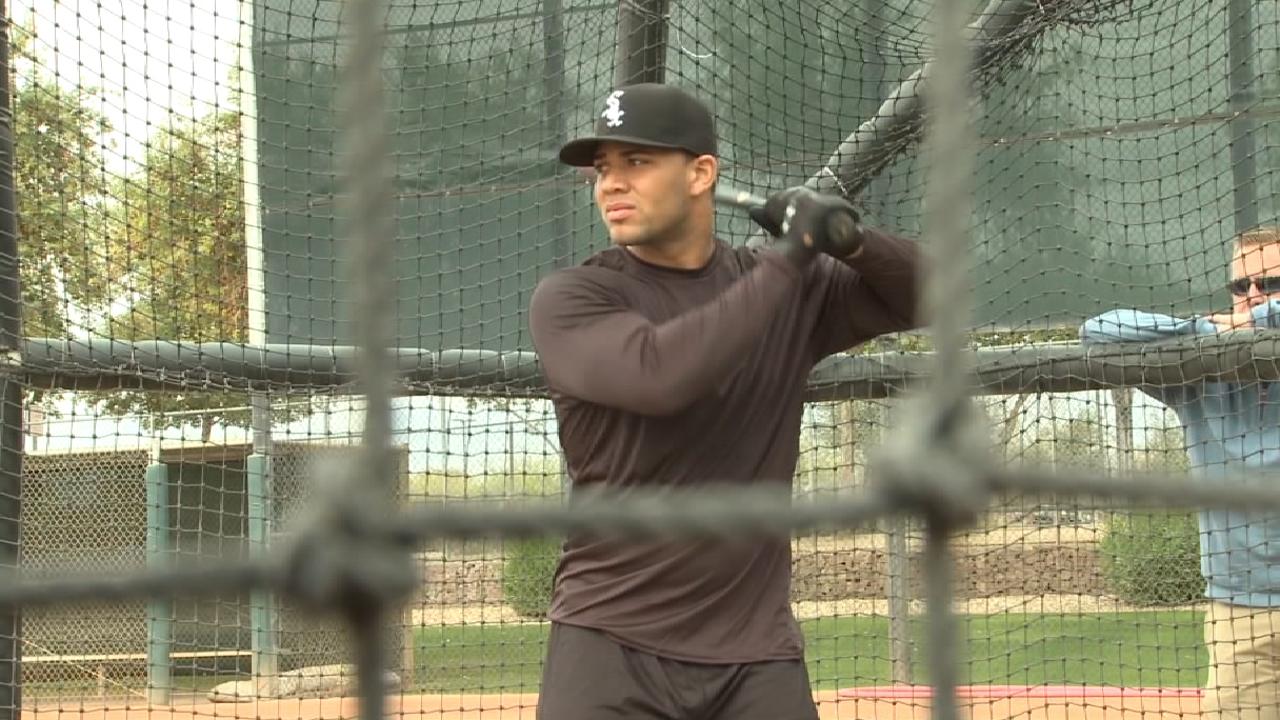 Francisco Liriano (at Angels, vs. Rays)
Inconsistency has been a major theme of Liriano's career, and this season is no exception. After getting hit hard by the Rays to the tune of five earned runs across one-third of an inning in his opening start, the veteran lefty has rebounded nicely, allowing a combined two runs over his past two starts. From a fantasy standpoint, Liriano's biggest strength lies in his ability to miss bats, and he's already collected 17 strikeouts in just 12 1/3 innings this year. The Angels rank 22nd in the Majors in runs and the Rays, despite ranking in the top five in runs, have struck out a league-leading 168 times through 16 games.
Jesse Hahn (at Angels, at Astros)
Fresh off his best outing of the season, which came against a formidable Rangers lineup, Hahn warrants serious starting consideration for next week. His first matchup of the week -- a road date with the Angels -- is a favorable one, as the Halos rank 23rd in the Majors in OPS. But the matchup in Houston vs. an Astros team that ranks second in the American League in OPS is risky enough to limit Hahn's appeal to deeper mixed formats.
Zach Steinhorn is a fantasy baseball writer for MLB.com. This story was not subject to the approval of Major League Baseball or its clubs.