MLB.com Columnist
Jonathan Mayo
Potential No. 1 pick Greene may not pitch before Draft
Top prospect will still play shortstop but could be held off mound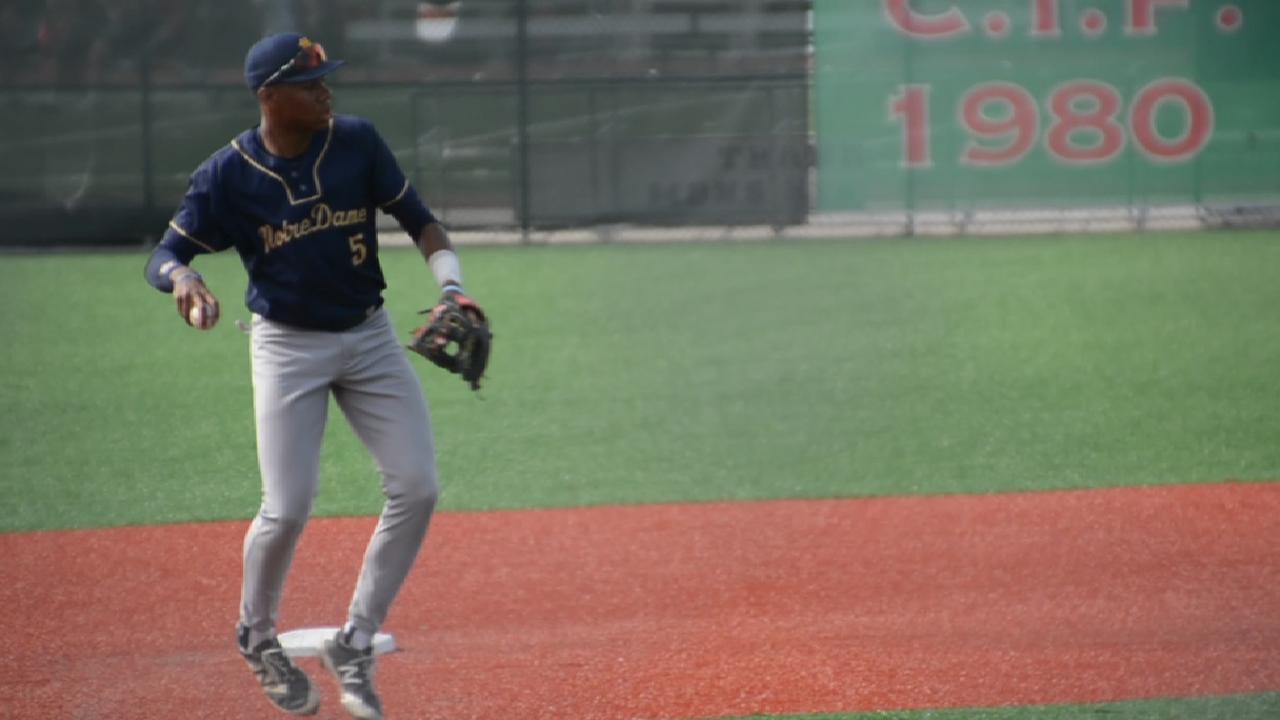 Hunter Greene, a strong candidate to be the No. 1 pick in the Draft come June, is playing in front of a ton of scouts at the Boras Classic this week. But he's doing so as a shortstop only and will not take the mound, the spot at which he will most certainly be drafted.
That has led to speculation that the right-hander will not pitch again in a game this spring. Scouts were informed in advance of this week that Greene would only be playing shortstop -- he is a first-round talent as a hitter as well. Notre Dame coach Tom Dill told MLB.com that no final determination has been made about the rest of the season, though if he had to make a decision right now, he's leaning toward keeping Greene off of the mound.
"He'll continue to throw bullpens," Dill said. "I'm open-minded about down the road and it could change when we get to the playoffs. We had decided long ago not to throw him in this tournament. We're taking it a week at a time. He's still throwing bullpens and keeping his arms in shape. He could throw if we needed him to. You can imagine the bombarding of calls I'm getting about when he's throwing next."
Dill's mindset comes from a combination of factors. First and foremost is Greene's considerable future potential. He's seen the armies of area scouts, cross checkers, scouting directors and general managers assemble for each of the 17-year-old's starts and knows what lies ahead. He went through it with a young outfielder named Mike Stanton (now Giancarlo) a few years back, but this has been a whole different animal. Dill looks at the history of teenagers throwing 100 mph, something Greene has done on several occasions this spring, and doesn't like the landscape.
• Draft buzz: Greene headlines Boras Classic; Helium watch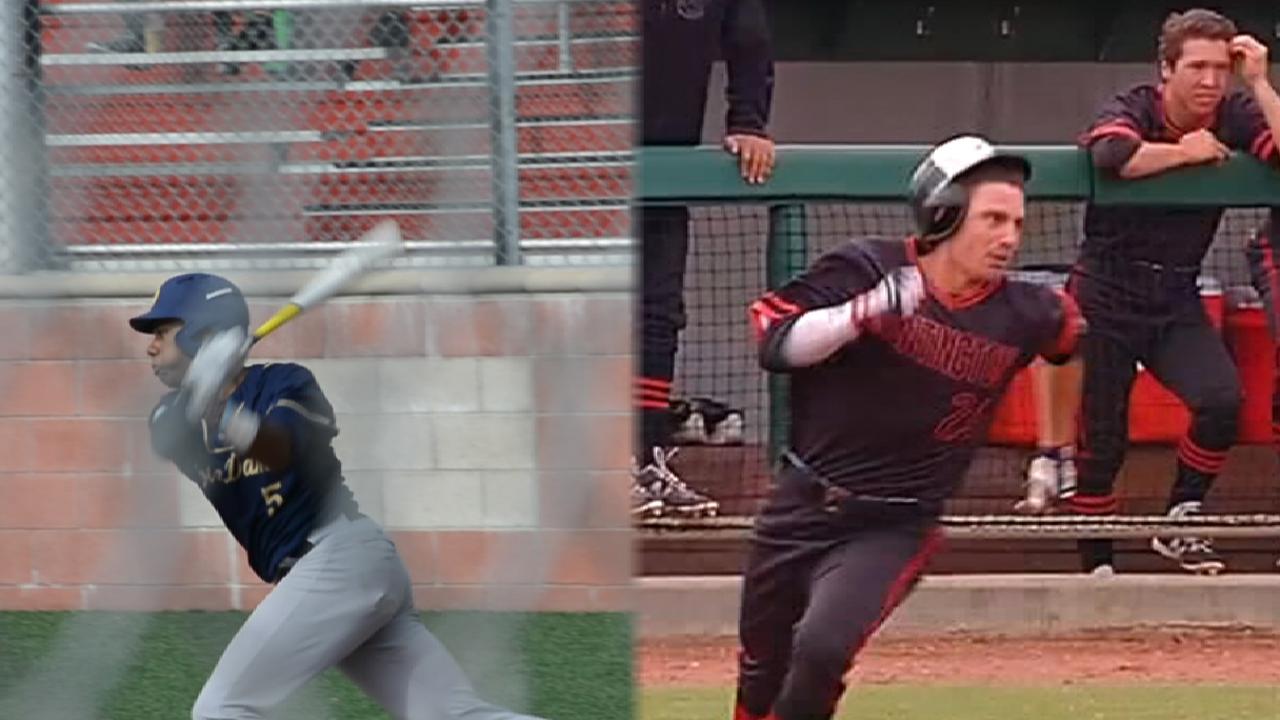 "All the reading I've done on that is that these guys who hit 100 at age 17, there aren't many of them who didn't have surgery," said Dill, who saw this first-hand, playing in the same league as Lucas Giolito, who got hurt in his senior season at Harvard-Westlake and had Tommy John surgery later that summer. "The Greenes have treated me like family and we talk about this information. Ultimately, they're putting it in my hands because they trust me. I don't want to be the guy who used him and he hurt himself on a pitch. I feel I have a slightly bigger responsibility than a coach just trying to win a game.
"He's 17 and I want to make sure he has a long, healthy future. It's like playing Russian roulette: It could be one pitch where his 17-year-old body can't handle what his arm is doing. There isn't a manual on this, I'm going off my feel. Right now, this is where my feel is."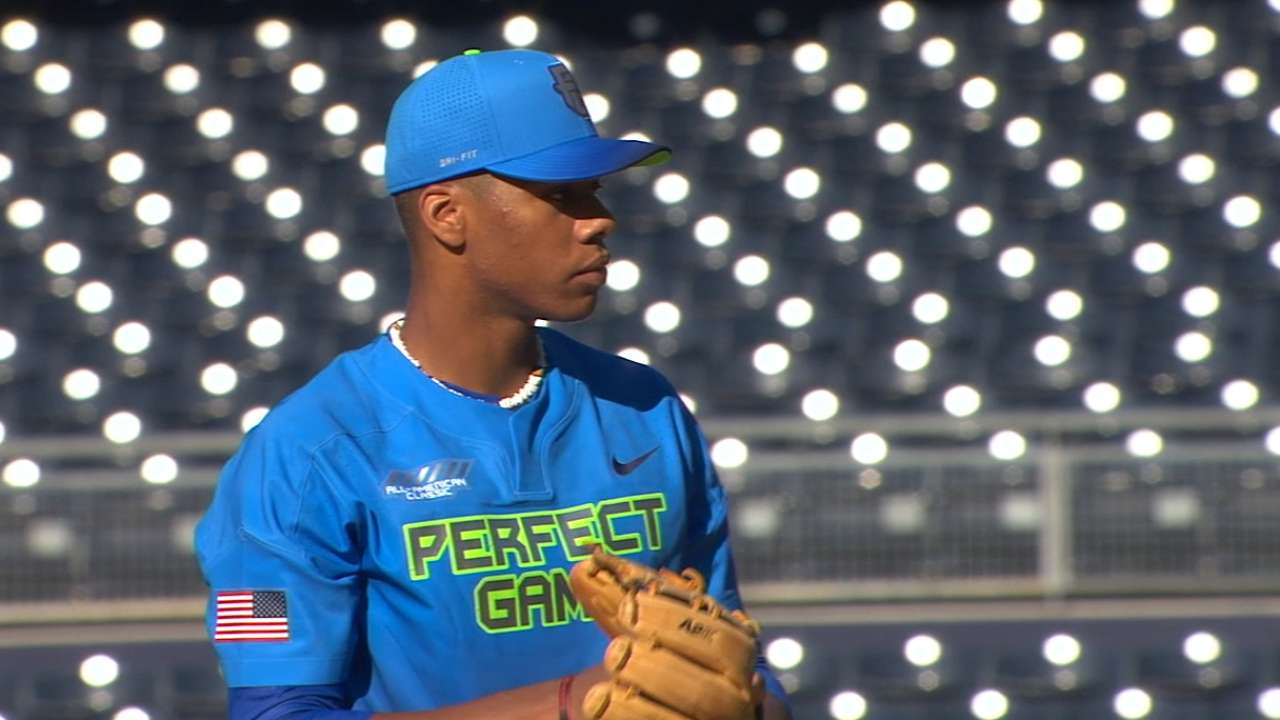 Dill has used more than just his feel to inform his handling of this situation. He's tried to engage decision-makers who come to Greene's games and talk to them about what's best. He understands that part of Greene's future lies with evaluators getting enough opportunities to see him pitch and would not want to get in the way of that, though he would never do so if it compromised Greene's ultimate well-being.
"I didn't want to seem unconcerned about that part," Dill said. "But those I've talked to, the general managers and scouting directors, all said they've seen him pitch enough. They've seen enough outings to make a decision about him."
Jonathan Mayo is a reporter for MLBPipeline.com. Follow him on Twitter @JonathanMayo and Facebook, and listen to him on the weekly Pipeline Podcast. This story was not subject to the approval of Major League Baseball or its clubs.