Correa makes return to Astros lineup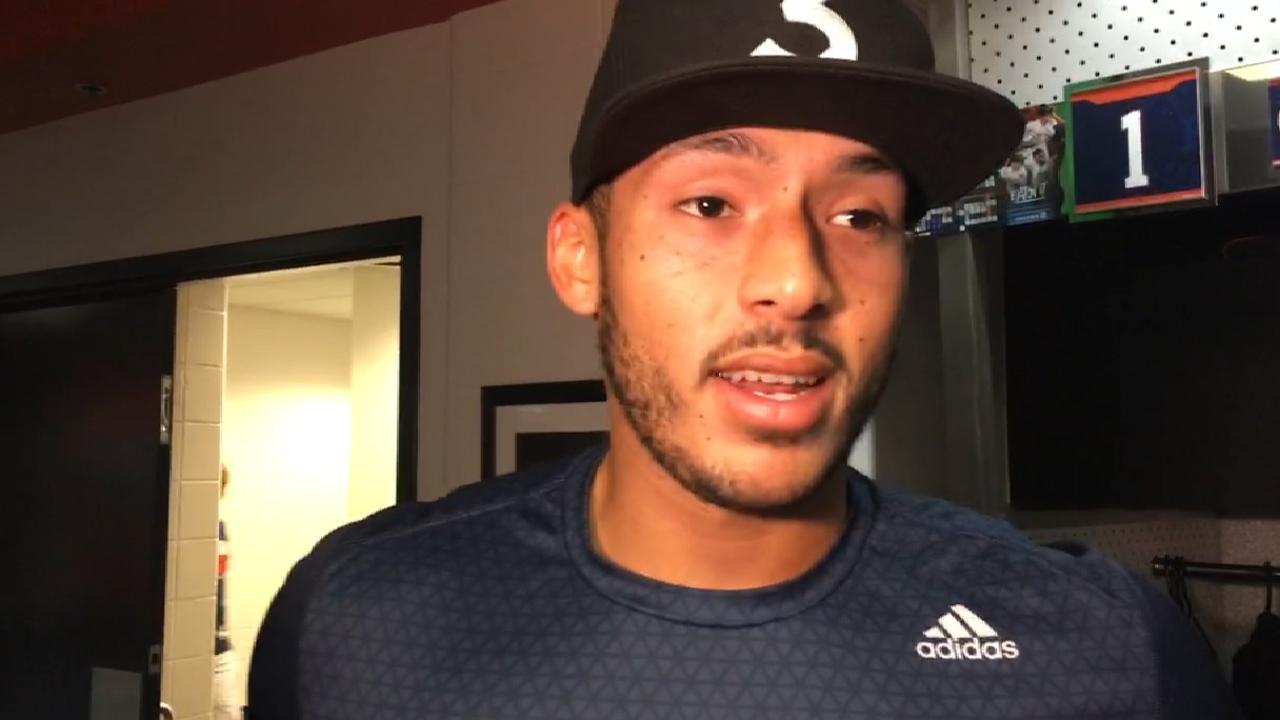 HOUSTON -- Carlos Correa was back in the Astros' lineup for Thursday's 2-1 win over the Angels, starting at shortstop after missing the previous three games with a bruised right hand, which he suffered when he was hit by a pitch on Saturday in Oakland.
"I'm feeling good and ready to go and in the lineup, so I'm really excited," Correa said. "It's like Opening Day all over again."
After taking some swings prior to Wednesday's game, Correa was deemed available to pinch-hit, but wasn't needed. He got the green light after he was able to take swings in the batting cage without much pain.
"He's going to be sore for a while, but being able to gradually work him back into baseball was necessary and now we'll test him in a game," Astros manager A.J. Hinch said. "Obviously, we hope all goes well. Once we cleared the fact he's not going to do any damage to himself, nothing's broken, it's just being able to tolerate the uncomfortable part of having a bruise."
Correa said he's going to wear some padding on the hand to protect it for the time being and didn't rule out wearing it long-term to prevent further injury.
"I just don't want to feel any discomfort when I'm swinging, so it helps a little bit," he said.
Correa is hitting .234 this season, but doesn't have an extra-base hit since his home run on Opening Day.
Brian McTaggart has covered the Astros since 2004, and for MLB.com since 2009. Follow @brianmctaggart on Twitter and listen to his podcast. This story was not subject to the approval of Major League Baseball or its clubs.