Souza on the march in young season
Outfielder near top of AL in several hitting categories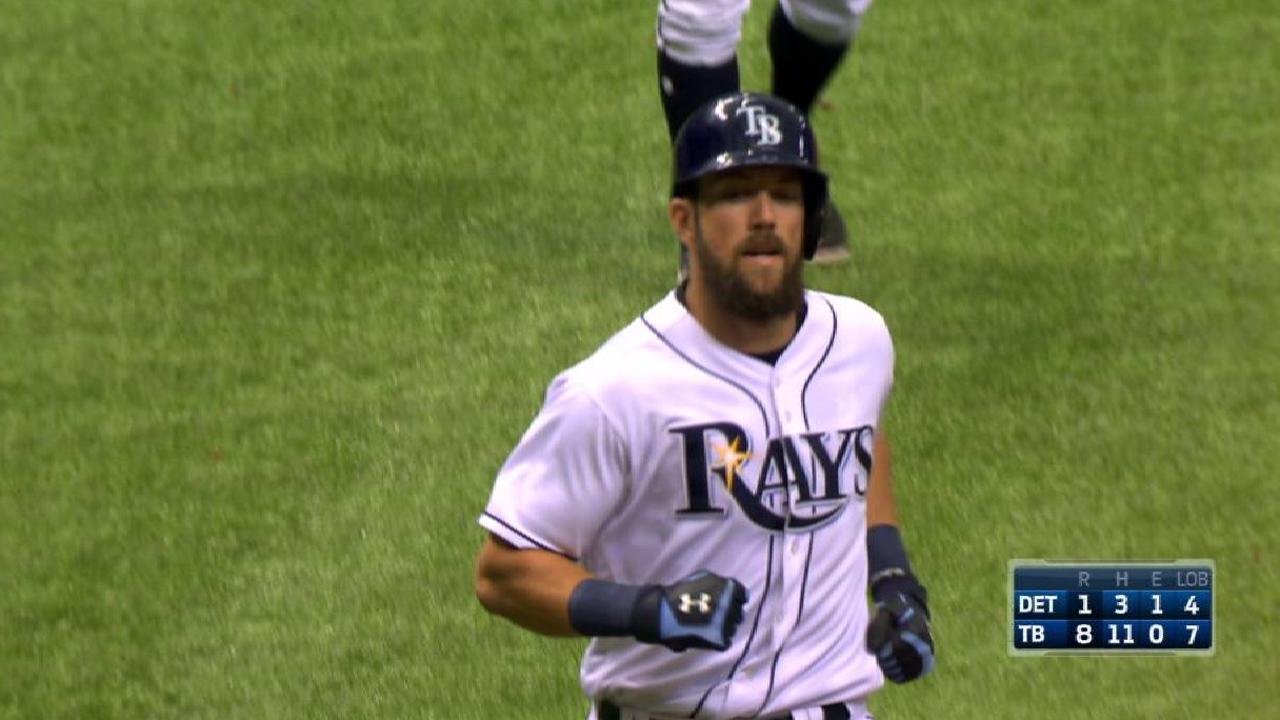 ST. PETERSBURG, Fla. -- He thinks too much. He overanalyzes everything. That's the observation of Rays right fielder Steven Souza Jr. -- on himself.
"I've put a lot of pressure on myself through the years,'' Souza said. "I thank God right now for the ability to just play free."
Souza, finally set free, was a sight to behold in the Rays' 8-1 victory against the Tigers on Thursday afternoon at Tropicana Field. He came within a single of registering the second cycle in franchise history (2009, the former B.J. Upton), going 3-for-5 and collecting a double, triple and home run, along with three runs scored and three RBIs.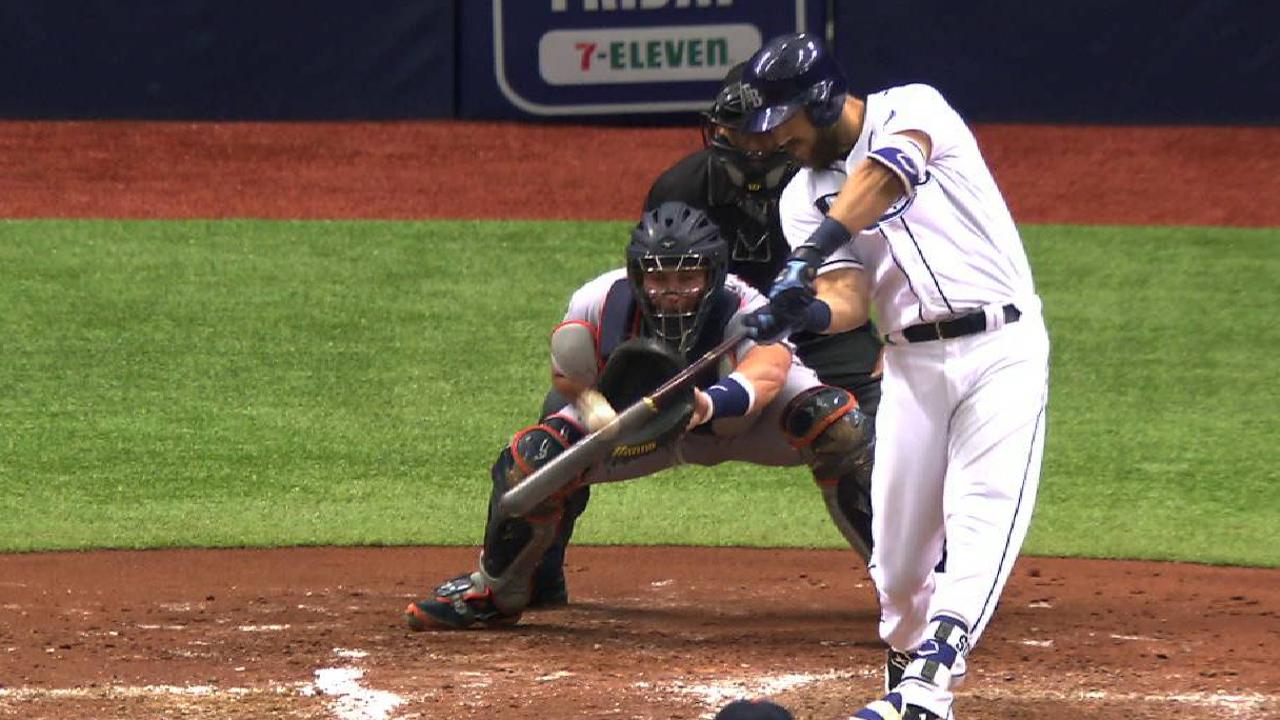 Souza leads the Rays in batting average (.349) and RBIs (15) this season. Dating to Sept. 8, 2016 and covering a 28-game span, he's batting .363 with a .454 on-base percentage and .647 slugging percentage, including seven homers and 21 RBI.
"We've all known Souza has all the tools in he world," Rays manager Kevin Cash said. "I think we're seeing him put it together a little bit. The biggest adjustment Steven has done is he's put himself in position from pitch one. He's ready to hit."
Souza said he has great relationship with Rays batting coach Chad Mottola, who gives him constant reminders of a pressure-free approach. Souza also said things started to click last season when Rays pitchers Chase Whitley and Alex Cobb urged him to just play.
Whitley recalled a frank discussion during a breakfast in Baltimore.
"We were like, 'The way you go about your business, you're too talented, you're too everything to be inconsistent,'" Whitley said. "That's what we were alluding to.
"Look what he's doing now. He's playing like the guy he is. It's so much fun to watch because he's so talented. The dude works so hard. But he can be his own worst enemy."
Souza, who was a .234 career hitter coming into the season, said it's a constant struggle. But "having somebody in your ear daily reminding you of the right things" has made a huge difference.
"He tells me to stay aggressive and let my ability play," Souza said.
It's not as simple as it sounds. The combination of power and speed once made Souza a tantalizing prospect, but it also seeded huge expectations.
"Sometimes, you can get in the box and you hear a lot [from an inner voice] about what people expect you to be," Souza said. "You try to be a 50-home run hitter and you try to live up to the expectations of the people around you.
"I can be an over-thinker. I'm a big over-analyzer, even off the field. Turning my brain off is a hard thing to do. Now I'm just going out there and being myself. I want to enjoy this game and play as long as I can. I'm just trying to enjoy the ride."
Joey Johnston is a contributor to MLB.com. This story was not subject to the approval of Major League Baseball or its clubs.